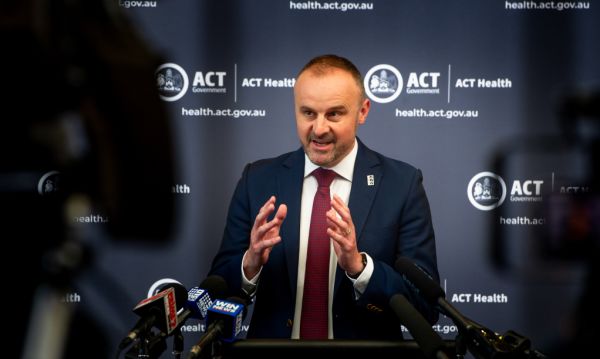 'It's not a race': ACT to ease open home and auction ban from midnight
Real estate agents can expect to return to the pre-pandemic norm after the ACT government announced it would lift the ban on public open homes and on-site auctions from midnight, as part of its first steps to roll out stage one of the national COVIDSafe Australia framework.
ACT Chief Minister Andrew Barr announced on Friday that there would be a "small number of changes" to the operations of certain activities, including auctions and open home inspections, in a bid to support the economy.
"Real estate open houses and auctions can proceed with a maximum of 10 people … physical distancing must be maintained and any of the businesses impacted by these changes should be very careful and measured in the coming days as they change their operations," Mr Barr said.
The enforced 10-person limit, which excludes staff, will see the current bans abolished and home buyers allowed to enter open homes, on-site auctions and display homes once again.
The latest ease on restrictions comes days after the NSW, NT and WA governments announced a similar move to lift restrictions.
However, Mr Barr said the ACT government was taking a "measured step-by-step approach".
"With the ACT's COVID-19 testing blitz showing little evidence of undetected cases in the territory, and more capacity now available in our health system, the ACT can join other state and territory governments in relaxing some of the most stringent measures currently in place," Mr Barr said.
"It's not a race … we are now in the phase of learning to live with COVID-19, we will take small measured steps [and] assess them before moving to the next phase."
The news also comes after Prime Minister Scott Morrison announced the three-step framework in a bid to "achieve a COVID-safe economy in July of this year".
"In this plan, we walk before we run," Mr Morrison said.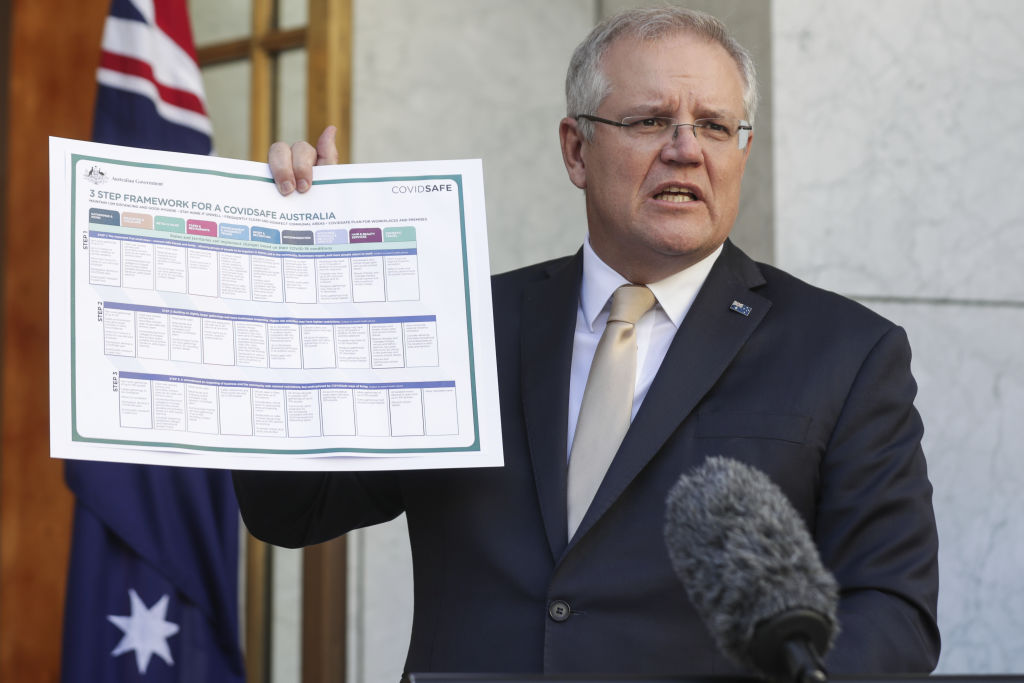 REIACT deputy president Stan Platis welcomed the government's approach but called for further discussions on property-related measures.
"We support the government in relacing the restrictions for the ACT and the measures they are taking to ensure the safety of Canberrans is a priority," Mr Platis said.
"We welcome further discussion with the government to provide some more detail on what can be done to help the [real estate] industry get back to a level of normality."
According to Mr Platis, the Chief Minister's latest statement did not provide enough detail for consumers and the real estate industry.
"I expect next week there will be more consultation with industry because as you know, the devil is all in the detail.
"We are committed to working with the ACT government and ACT Health in ensuring the best outcome for our members and our clients and are very supportive of the COVID-19 app.
"We look forward to working with them to progress and slowly ease out of this unusual situation that Australia is in."
Brenden Blewitt of Blewitt Properties expects ACT agents to switch online auctions in the coming weeks to on-site auctions to take advantage of the changes.
"[This announcement] gives buyers confidence that we're getting back to normal and that things are progressing in the right direction," Mr Blewitt said.
"Ever since the NSW government announced a lift on open home inspections and auctions from this weekend, the inquiries on our listings in [Canberra's NSW surrounding region] has more than tripled.
"There's so much more activity and people are wanting to go out and look at properties so this announcement has just stimulated the market back to what it was."
Mr Blewitt expected Canberra house prices to increase once the bans on open homes and auctions were lifted.
"The market is stable and we're progressing … with buyer confidence back, I don't see any price drops in the foreseeable future," he said.
Mr Barr commended Canberrans for adhering to the social distancing rules and staying at home which has proven to be highly effective in flattening the COVID-19 curve. However, he warned residents to not become complacent.
"This pandemic is not over, though," Mr Barr said.
"If we get through another three to four weeks with no or very little [confirmed] case numbers, then we'll consider moving to the second stage."
The second stage of the roadmap will see up to 20 people allowed to enter open homes, on-site auctions and display homes, while the third stage will see that number bump up to 100. The federal government noted that agents would need to record contact details of each individual entering a property.
The ACT Public Health Directions website will be updated from midnight tonight so that gatherings indoors or outdoors should be no more than 10 people.