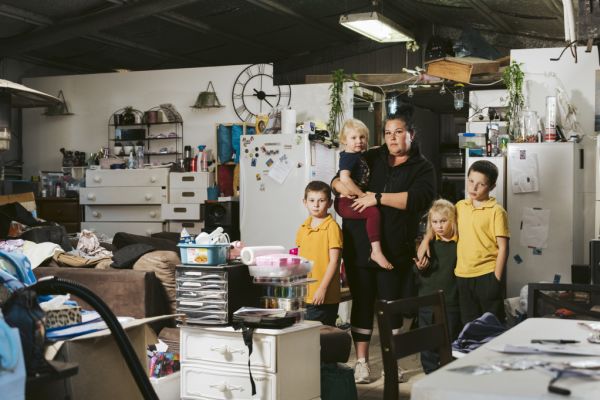 'It's unfair to the locals': How rent hikes in Canberra's surrounding NSW regions are affecting local residents
When mother-of-four Jessica Weeks got a call on Mothers Day, she wasn't expecting anything other than well-wishes for the special day. Instead, she was told to pack up her things and move out of their Batemans Bay rental property.
Now, Ms Weeks and her family live in a shed, their belongings scattered across the small space and overflowing outside.
The story is one of many that local residents in Canberra's surrounding NSW regions have experienced in the past year, as a pandemic-fatigued, high-income wave of people swapped their inner-city properties for a sea or tree change while enjoying the benefits of working from home. 
The landlords of Ms Weeks' former home had decided to sell the house to take advantage of the housing market boom in the South Coast — a common trend in the past year as cashed-up city slickers pounced on properties in regional Australia.
The latest House Price Report for the March quarter showed median house prices in the Eurobodalla region increased by 18.7 per cent year-on-year.
But after being forced to find a new place to live, Ms Weeks was met with an even more competitive rental market.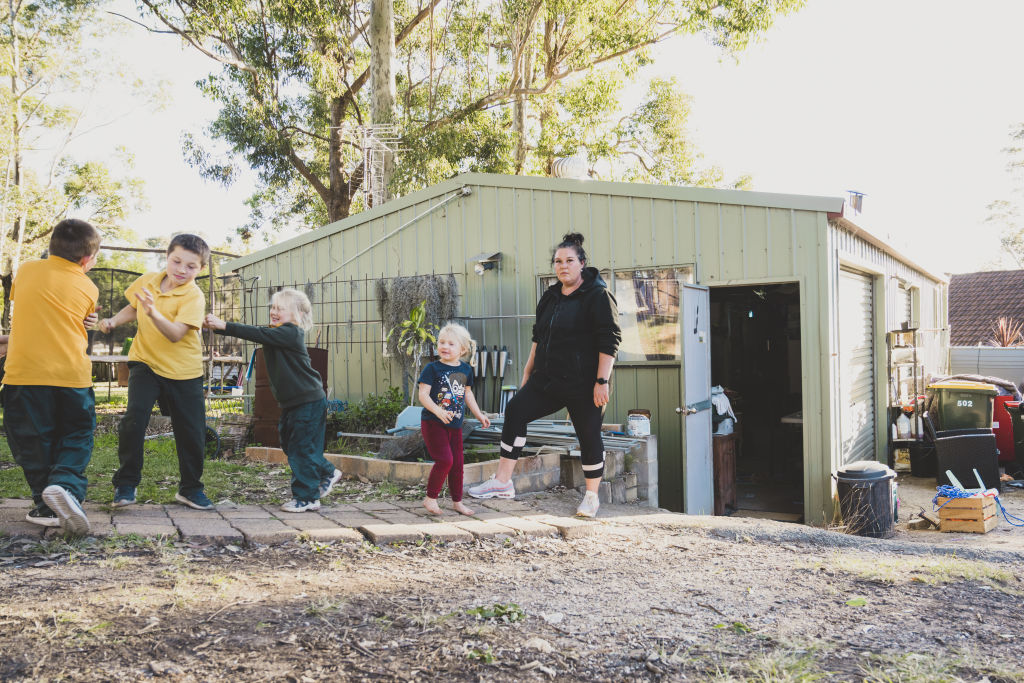 The latest Domain Rent Report for the March quarter showed the asking rents for houses in the NSW regions surrounding Canberra soared over the past year, especially in Eurobodalla and Yass Valley.
The median asking rent for houses in Eurobodalla on the NSW South Coast increased by 22.7 per cent year-on-year to $518 per week, and Yass Valley also increased by 21.8 per cent to $530 per week.
With the bushfires at the start of 2020, followed by the onset of the pandemic, locals expected a decline in asking rent prices. Instead, it was the exact opposite.
"Rents just went through the roof in a matter of months, and it's now made it impossible for my family to find anything. All it takes is for an outsider to be earning $100 more than you, to be the preferred tenant," Ms Weeks said.
"If you can work remotely, why take properties from people who need them? We're not looking for a rental property for the hell of it; we actually need a home, but there are people who just want a change in scenery who have moved to Batemans Bay and driven up rents … It's unfair to the locals."
Ms Weeks has lived in the Eurobodalla region for 15 years. Before the pandemic and the bushfires, finding a rental property for her kids aged between three and 10 was "a lot easier and affordable".
With a budget of between $400 to $450 per week, Ms Weeks is hard-pressed finding a house with enough room to cater for her family, having recently inspected a three-bedroom rental that had an asking price of $500 per week.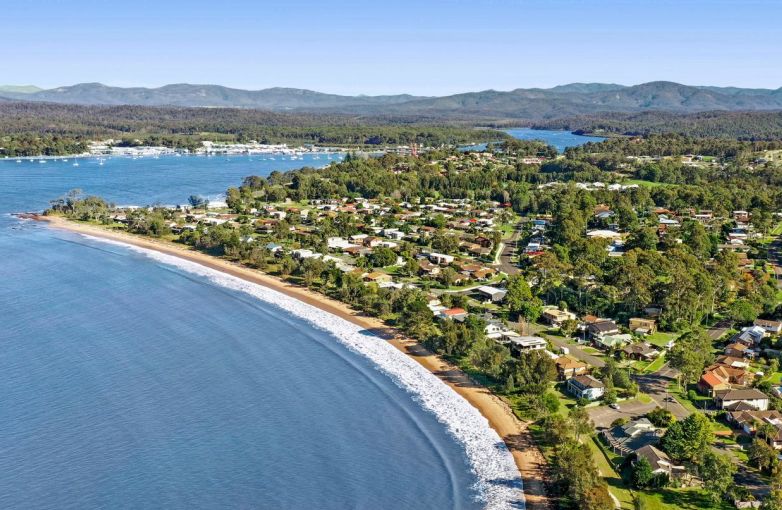 "To give you some perspective on how dear the rental prices here are, the previous home we just moved out of was $400 per week for six bedrooms," she said.
"Between raising my young kids, including an autistic daughter, and working at a cafe nearby, I can't afford to put every dollar towards rent; otherwise, I won't have much funds leftover for anything else, and we don't want to live so far from town because it'll unsettle the kids. It's already hard as it is, but I'm worried we may have to.
"If people have disposable income, that's good for them, but there are people like us who don't have that luxury."
Yass Valley local Vanessa Forsyth said while the influx of interstate residents to regional areas of NSW was "great for the local economy", it made it near impossible for the single mum to look for a house herself.
"Six months ago, my lease was coming to an end, and because there was a shortage of stock in the rental market, I was on the brink of homelessness," she said.
The Bango Wind Farm development that runs between Yass Valley and Boorowa is another driving factor to Yass Valley's rising rent prices, Ms Forsyth said, with companies renting houses for their employees working on the site.
"You're really competing with new people coming into Yass who have more money," Ms Forsyth said.
"A few years ago, you'd go down to the local Woolworths on a Saturday morning and know everyone; it was basically a place everyone could catch up. Now, you'd go there and not recognise anybody."
Unlike Ms Weeks, Ms Forsyth was lucky enough to remain in her rental property even after the previous landlord sold the house.
However, Ms Forsyth said she's hoping to move to Canberra, but considering the capital is the most expensive city in which to rent a house and a unit, she's had to remain in her $450-a-week rental property.
Canberra's median asking rent for a house is $600 per week, while a unit was $430 per week, according to the Domain Rent Report. 
"Ideally, we'd want to live in Canberra, but the rent prices there are just as expensive as Yass'," she said.
Ms Forsyth has called for more affordable housing options for local residents, particularly in regional NSW.
"I think it's time for the state and federal governments to step in … there are vulnerable residents who need a home, residents who want to buy a house but can't afford to save a deposit now," she said.
"This used to be a region that was relatively affordable, but it's becoming more expensive and has made it difficult for local residents to even stay here. It's time to think about the locals and the impact this has on them."