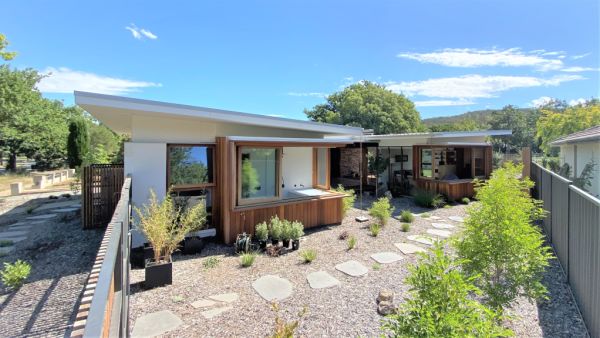 Japanese-inspired O'Connor home wins top prize at ACT Architecture Awards 
A Japanese-inspired home in O'Connor has taken home the top prize at the ACT Architecture Awards held on Friday night.
House for Hiroko, as it's affectionately known, by Anthony Knobel Architect won the Canberra Medallion and the Malcolm Moir and Heather Sutherland Award for Residential Architecture – Houses (New).
The residence was influenced by the client's native homeland of Japan. Composed of two pavilions connected via a central dining space, the home can be peeled back to invite the outside garden indoors, much like a traditional Japanese home.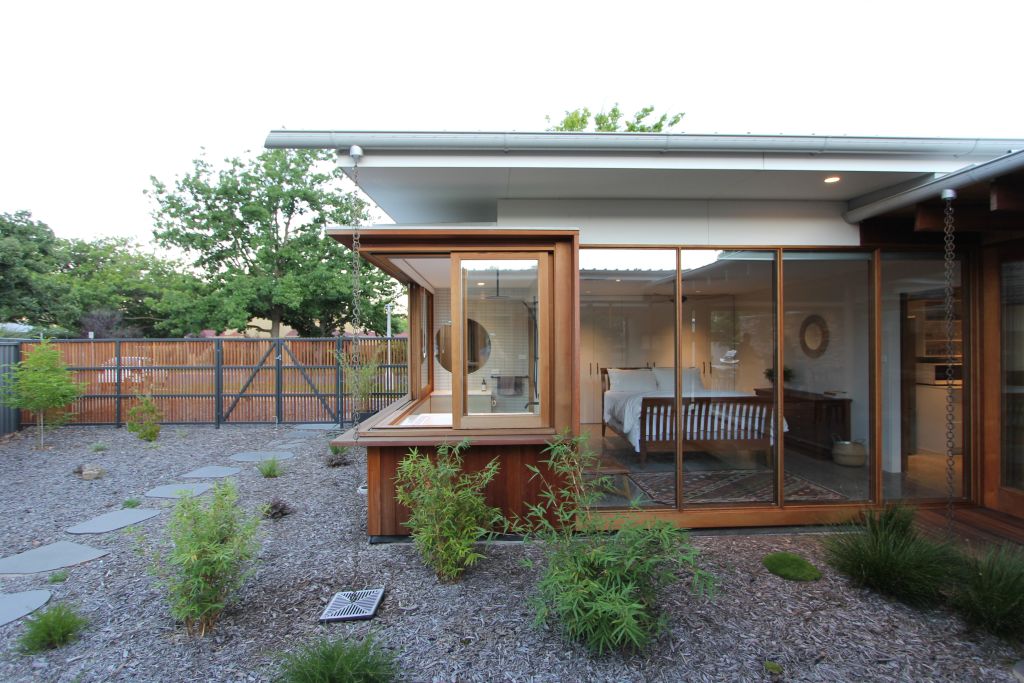 House for Hiroko was praised by the judges for its "delightful and modest response to a couple's life-long ambition to commission a home that celebrates and encapsulates a culturally rich life lived abroad".
In the same category, Ben Walker Architects was also awarded for SL House in Aranda and commended for its project dubbed Narrabundah House. Commendations were also given to Townsend + Associates Architects for its project Mass House #4.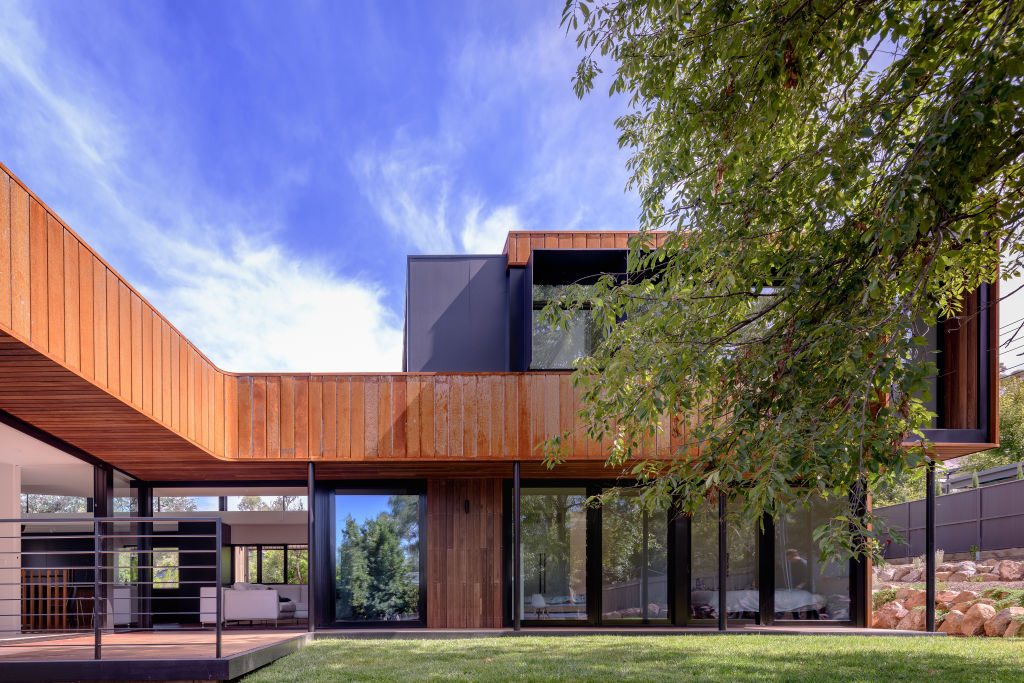 In the Residential Architecture for Alterations and Additions category, the top gong went to Light House Architecture & Science for Little Loft House in Giralang, which also recently featured on the cover of Allhomes magazine. 
It also received The Gene Willsford Award for Residential Architecture (Alterations & Additions) and the highest award in the Sustainable Architecture category.
Light House Architecture & Science was commended for its ability to "transform a dark and unremarkable home into one that feels contemporary and light-filled".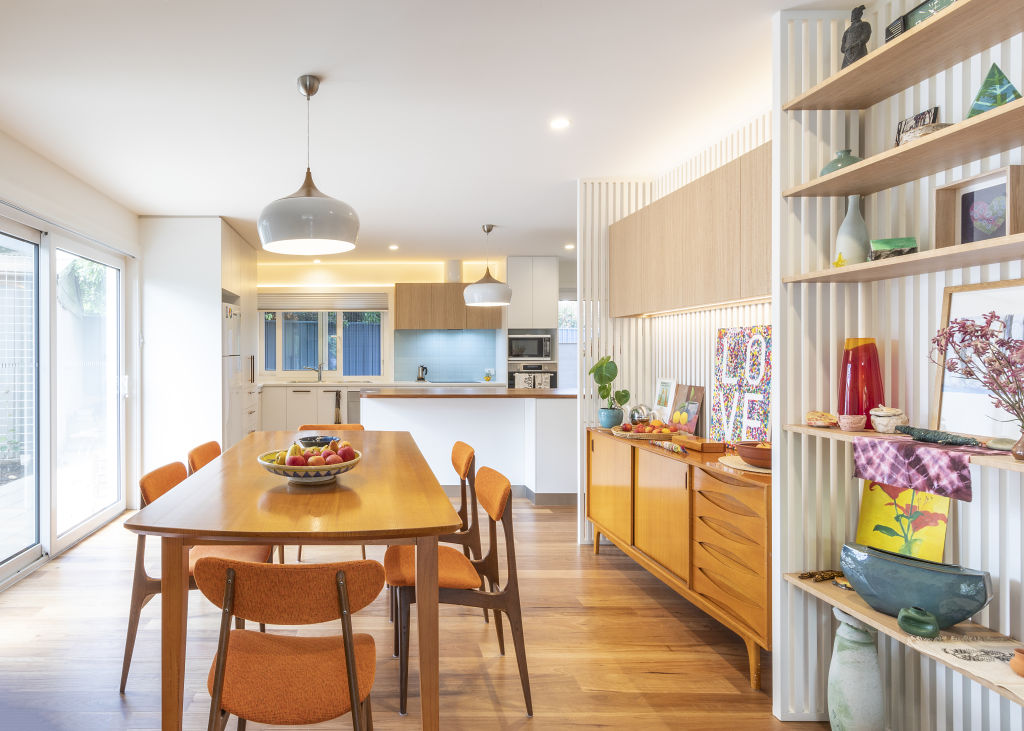 Judging panel chair Cassandra Keller said this year's winners highlighted the important role architects played in the community, particularly in a year that shone the spotlight on the spaces we call our home.
"Architects apply their skill, creativity and expertise to transform where we live, where we work, where we learn into places of enjoyment and comfort that also continue to push the boundaries of a built environment that is better for our planet," Ms Keller said.
"With these awards, we celebrate the relationship between architects and their clients, as well as the broader community, that helps deliver projects which constantly raise the bar in terms of responsive, considered and sustainable design."
The ACT winners will now progress to the National Architecture Awards on November 4.
2021 ACT architecture award winners:
*Please note that the Named Award in bold is the highest award in each category
Residential Architecture – Houses (New)
House for Hiroko | Anthony Knobel Architect |
Canberra Medallion and The Malcolm Moir and Heather Sutherland Award for Residential Architecture – Houses (New)
SL House | Ben Walker Architects Pty Ltd | Award
Narrabundah House | Ben Walker Architects Pty Ltd | Commendation
Mass House #4 | Townsend + Associates Architects | Commendation
Residential Architecture – Houses (Alterations and Additions)
Little Loft House | Light House Architecture and Science |
The Gene Willsford Award for Residential Architecture (Alterations & Additions)
Residential Architecture – Multiple Housing
Jacka Crescent Townhouses | CO-AP (Architects) |
The Sydney Ancher Award for Residential Architecture-Multiple Housing
Sustainable Architecture
Little Loft House | Light House Architecture and Science |
The Derek Wrigley Award for Sustainable Architecture
Pettit and Sevitt Revival | Light House Architecture & Science | Commendation
Urban Design
 Kingsborough Village | Cox Architecture | Commendation
Art in Architecture I The Pamille Berg Award for Art in Architecture
Murmuration – Art Installation | Daryl Jackson Alastair Swayn Commercial Architecture Award
Commercial Architecture
Northbourne Avenue | Bates Smart |
The John Andrews Award for Commercial Architecture
Brindabella Carpark 9 Guida Moseley Brown Architects | Commendation
COLORBOND Award for Steel Architecture
Mass House #4 | Townsend + Associates Architects | Award
Educational Architecture
Burgmann Anglican School – Early Learning Centre | COX Architecture | Commendation
The Australian National University: Research School of Social Sciences | Hassell | Commendation
Enduring Architecture
Canberra's Concrete Bus Shelters, 1975–1995 | Clem Cummings |
The Sir Roy Grounds Award for Enduring Architecture
Heritage Architecture
Verity Lane Market | Mather Architecture | Commendation
Interior Architecture
Burgmann Anglican School – Early Learning Centre | Cox Architecture |
The W. Hayward Morris Award for Interior Architecture
Capital Brewing Company Airport Taproom | Craig Tan Architects | Award
University of Canberra – Our Space 5C Fitout | Cox Architecture | Commendation
Light in Architecture I The Robert Foster Award for Light in Architecture
Jacka Crescent Townhouses | CO-AP (Architects) | Award
Public Architecture
Winnunga Nimmityjah AHCS New Health and Community Facility | JUDD.studio | Commendation
Stromlo Leisure Centre | COX Architecture | Commendation