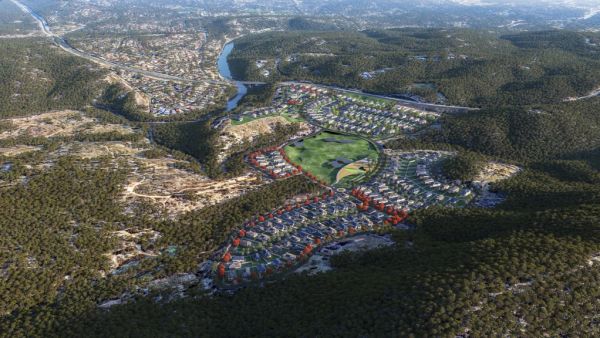 Jumping Creek: The Greater Queanbeyan community 20 years in the making
Home should be a place to reconnect and recharge. For many of us, to be able to feel truly relaxed and refreshed, we need space, but acquiring enough is becoming a rarity. Block sizes in many of our city's newer suburbs are only getting smaller, meaning you're forced to make compromises to your indoor and outdoor space.  
While limited, thankfully there are still opportunities to attain the space you need to build the house of your dreams, without being banished to the middle of nowhere. 
Cue Jumping Creek, the latest community developed by award-winning Australian property developer Peet.
Just outside Queanbeyan on Ellerton Drive, Jumping Creek brings to market just 220 blocks ranging in size from 600 square metres to an enormous 3158 square metres. 
"It's a very unique land release when you consider the limited supply, the stunning setting and the calibre of the developer" says managing director Shane McNamee of Ian McNamee & Partners. 
"Because of its location and its surrounds, the actual process from getting it from raw land to approval has taken over 20 years."
He says his father, Ian, and the original owner Eric Doeberl started planning the subdivision back in the 1990s. "It's been a long time coming!"
But it seems it has been well worth the wait, with the first release of 40 blocks selling in less than a minute.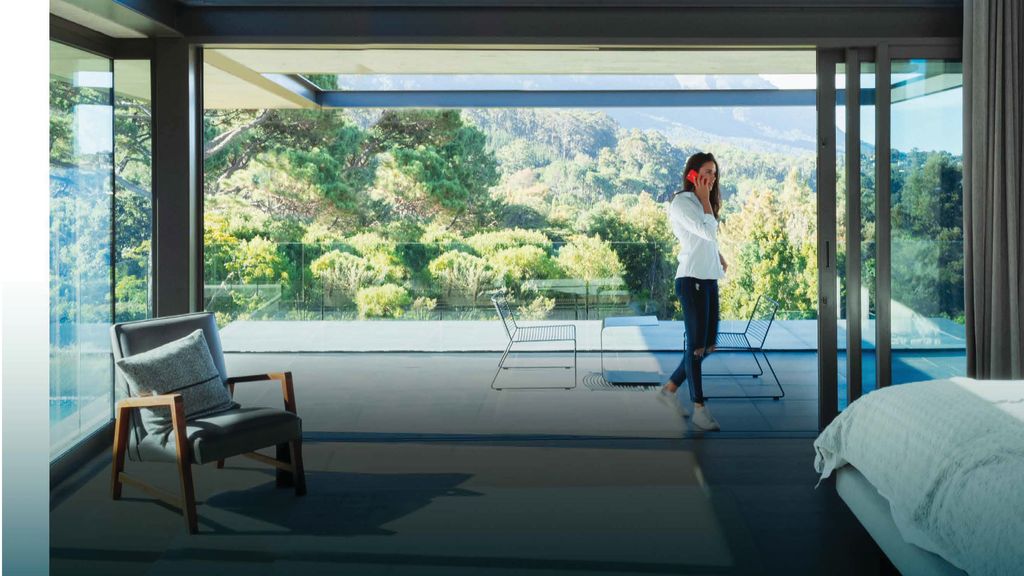 "Jumping Creek is has received extensive planning and is quite an amazing little pocket of land," says McNamee. 
"It's a really beautiful area. It has great arterial access to all parts of Canberra and Queanbeyan, but you feel like you're living out in the bush. There are also lots of walking trails and watering holes that people can enjoy."
The centre of the township will be a parkland for residents and will include an adventure style playground, as well as bike paths and bush trails linking to two creek paths and the Queanbeyan River, just south of White Rocks swimming hole.
McNamee says that a lot of interest has come from second and third-home buyers who have, perhaps, had to compromise on their previous homes. 
"Many of our interested buyers have built in the past five years and are now looking to upscale. [Many are] families who have built in Canberra's greenfield areas like Denman, as well as people closer to home in Googong who want to create something new and have a bigger parcel of land to live on," says McNamee.
"In many ways, we would have loved to have more than 200 lots, but the upside is that you have large blocks and a lot of public space to enjoy.
"One of the other significant benefits of living there is that there is no high-density housing. No townhouse sites, no apartment sites, no terrace sites. It's literally just single residences built on an average sized lot of 780 square metres.
"Into the future, we're even looking at a small acreage release, inclusive of all town services."
The blocks are being auctioned in small releases, with the next auction to take place on December 16. Eight blocks will go to auction, with more to come in 2022.
Residents are set to begin moving into Jumping Creek from 2024.
Price guide: $600,000 +
Agent: Ian McNamee & Partners, 0428 416 414
Feature we love: Scenically stunning with space to breathe and nature to enjoy, while offering easy access to Queanbeyan, Canberra City, Jerrabomberra, South Canberra and the South Coast.