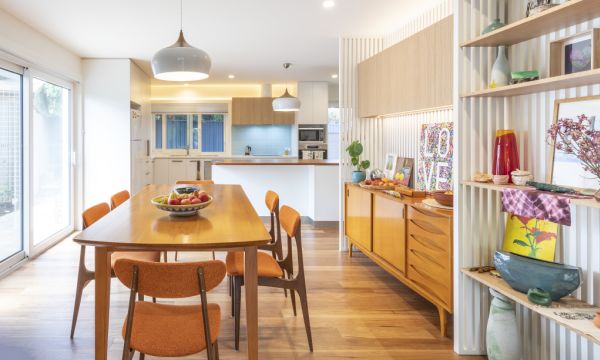 Little Loft House: A look inside a Giralang extension project
Who: A Melbourne couple relocating to Canberra.
What: Little Loft House, an extension project designed by Light House Architecture & Science.
Where: Giralang, Belconnen region.
As the owners of the Little Loft House in Giralang know, it's not the size that matters; it's how you use it.
After moving to Canberra from Melbourne, the couple was looking for a small, smart and sustainable home for themselves and their teenage son. They fell in love with a property in Giralang that had an idyllic location and orientation and was ripe for a knock-down rebuild.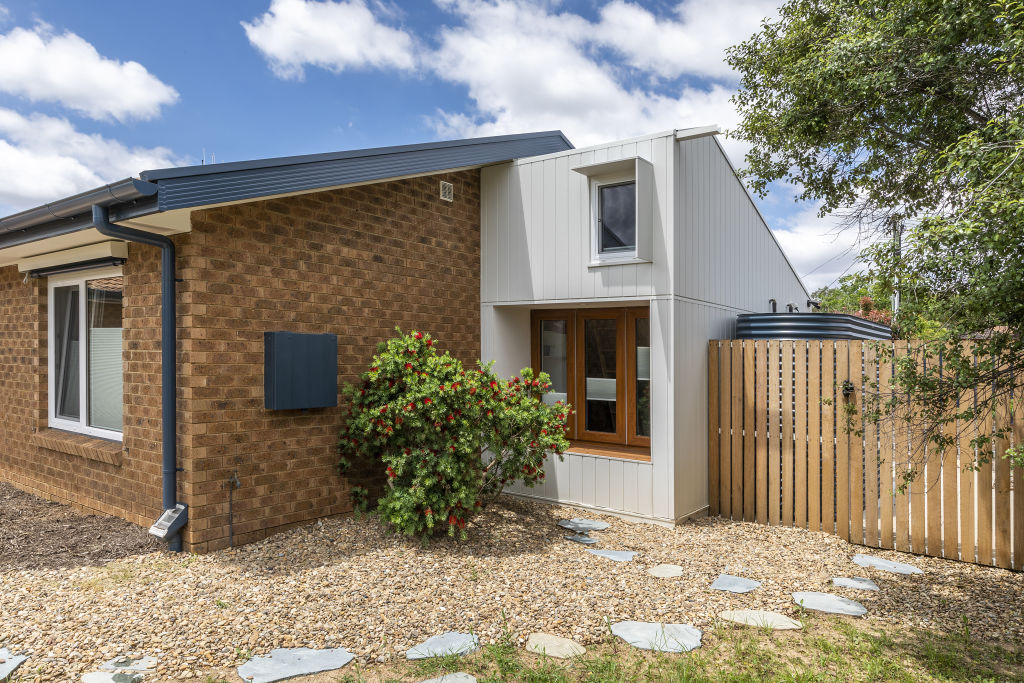 "They came to us initially thinking that the house was too daggy, too old, too leaky and that they'd knockdown and rebuild," says Jenny Edwards, director and scientist at Light House Architecture & Science.
"But once I saw the house and the location and its orientation, I said, 'actually, hang on; this house has a lot more potential than you realise'."  
The owners were after a clever space in which their family of three could comfortably live, so Edwards, together with architect Duncan Hall, designed a way to transform the existing house.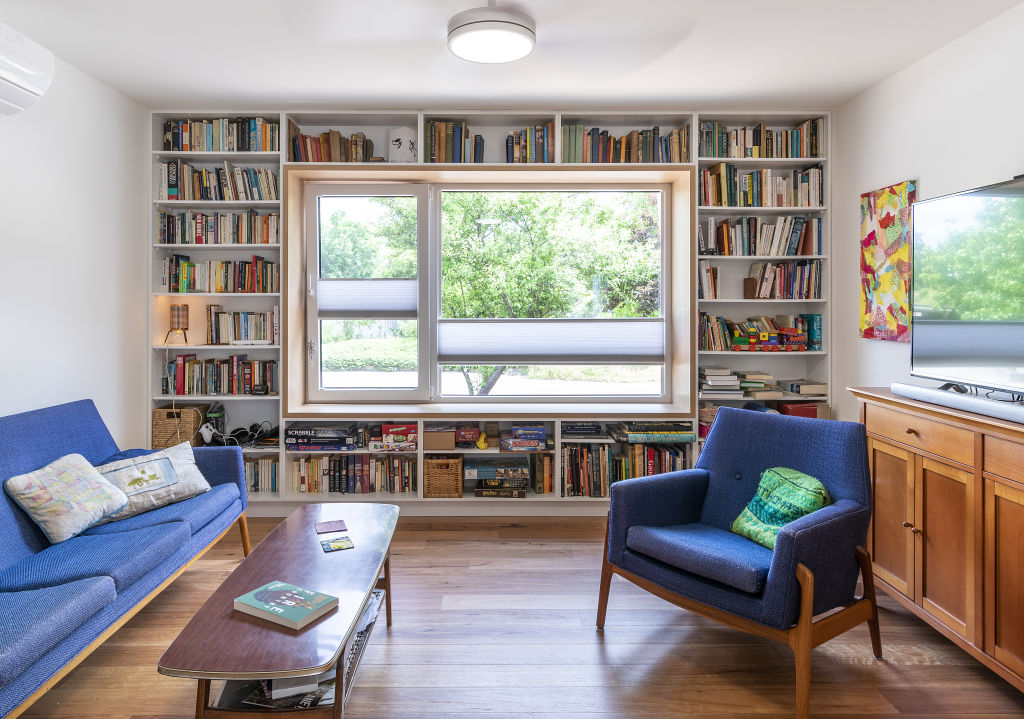 The footprint was extended by just 13 square metres to create a comfortable, functional new home of just 136 square metres. That extra space gives the original two-bedroom, one-bathroom home an additional toilet.  And a once "pokey little study" was converted into 'the loft house': a multipurpose addition with a loft bed, which works equally well as a second workspace, a guest room, or a teenager's retreat.
Indepth Building Solutions completed the extension in May 2020.
Inside, the new layout prioritises flow and function. Working with such a small footprint, even a wall can take up valuable space, so internal walls in the main living spaces were removed.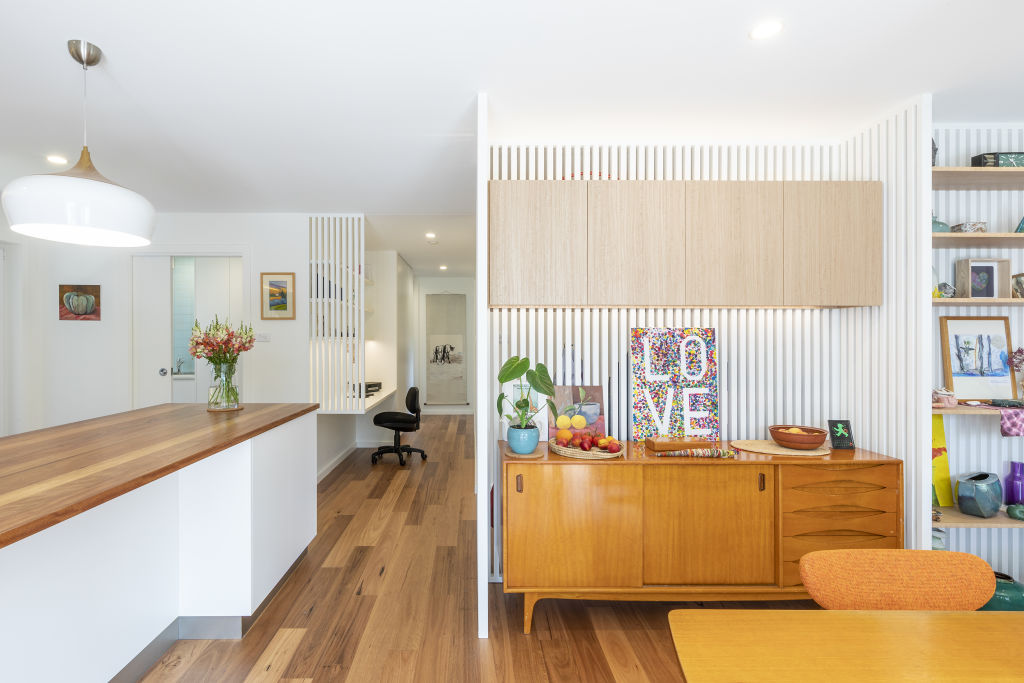 Instead, white timber battens are cleverly used to define an entry space and floating study nook and then breathe consistency through the rest of the home.
The new layout also allows the owners easier access to outdoor areas: an eastern courtyard with plenty of morning sun and a shady backyard.
The kitchen windows fold back to create a servery, while bi-fold windows next to the loft house daybed open up for another cosy spot to enjoy the sunshine.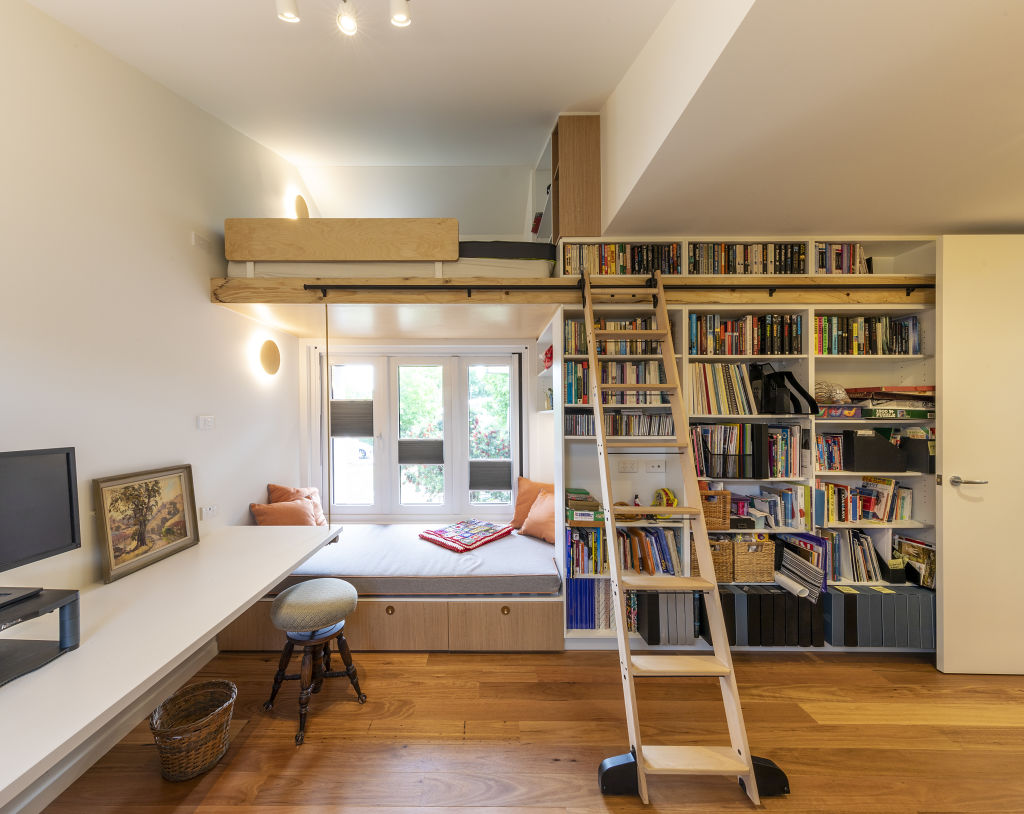 Edwards says the key for making smaller houses work is to maximise every square inch, so ample, cleverly designed joinery creates plenty of functional storage as well as eye-catching features.
"There's no dead space in this house now. The previous footprint had all sorts of clumsy spaces that performed no function. Now, every space works," she says. 
Innovation in sustainability is at the heart of everything Light House Architecture & Science do, and this was equally a priority for the owners. So, the home was converted to all-electric, ditching gas cooking, heating and hot water, lighting was converted to efficient LED, and a new rainwater tank collects water for the toilets, laundry and garden.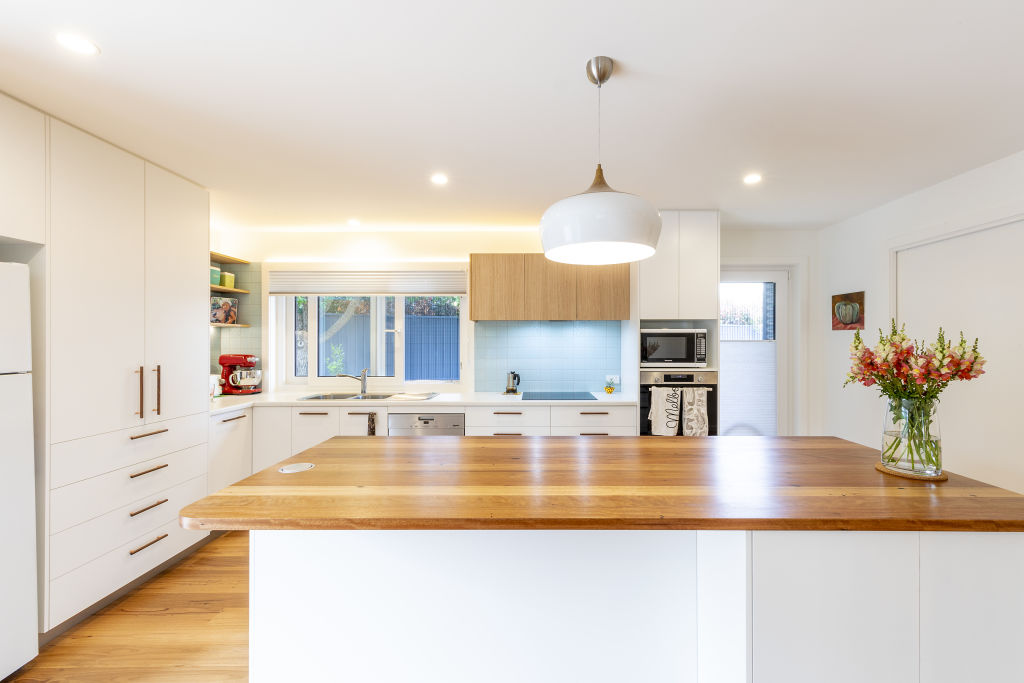 The external walls and roof were largely maintained within the existing home, while recycled timber benchtops, salvaged bricks and pavers were used throughout. New materials were chosen for their durability and thermal properties, like Weathertex cladding, to allow for a lighter footprint.
"The house is still half the size of a typical new Canberra home, and it uses 20 per cent of the energy of a typical new Canberra home," Edwards says.
Since [the owners have] moved back in, their energy consumption has dropped by 70 per cent. So, it's super comfy but super functional."