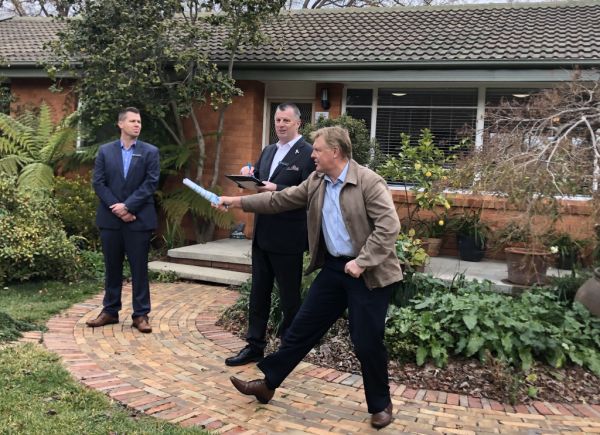 'Location, location, location': Three-bedroom Hackett home fetches $840,000
A fresh outbreak of the coronavirus didn't stop onlookers from attending the auction on Saturday of a three-bedroom Hackett house which sold for $840,000 as four parties fought a fast and fierce bidding war.
Listing agent Greg Amos of Irwin Property said the residence at 5 Stanley Street, which sits on 739 square metres of land and is only a few minutes' walk to the local school, park and supermarket, was all about "location, location, location". 
The property brought in seven registered bidders, and a crowd of more than 20 spectators gathered outside to see if it would sell.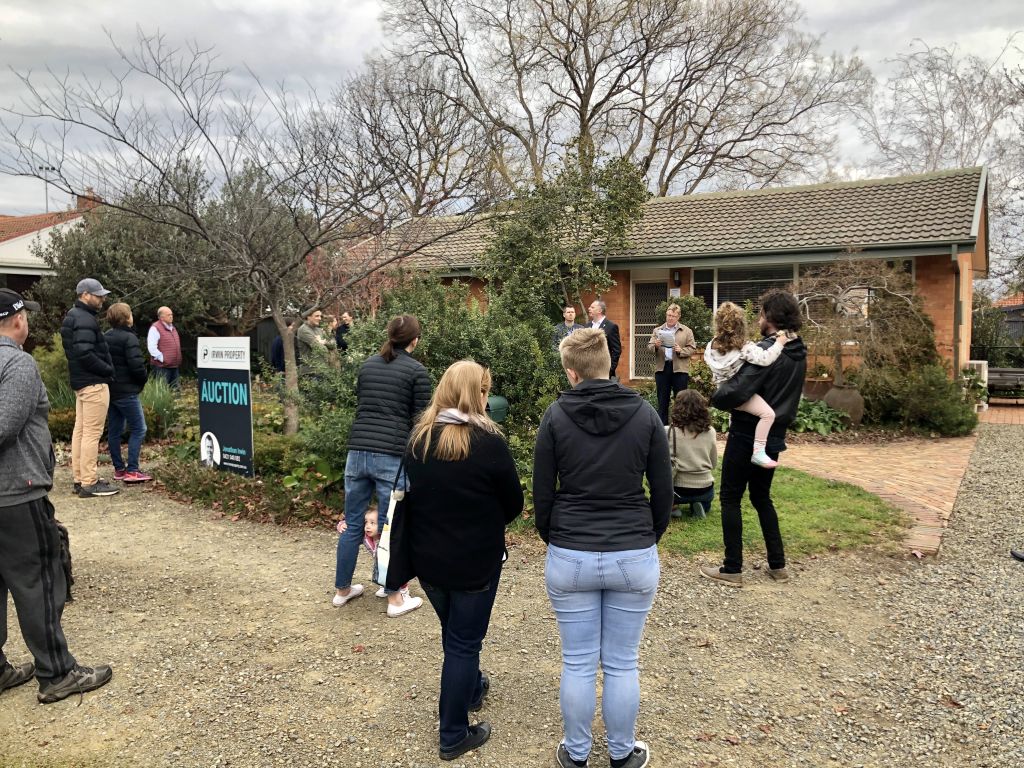 The auction kicked off with a $650,000 offer, quickly countered by a $20,000 increase. 
The price then rose fast in $25,000 increments with three more contenders putting in bids.
When the price reached $825,000, auctioneer Michael Potter of Michael Potter Real Estate started accepting $5000 increases until it hit $840,000.
From here, bidding halted. After a moment, Mr Potter announced the home was on the market. With no counter-offers forthcoming, the hammer fell.
Jonathan Irwin of Irwin Property described the auction as "fantastic", noting that the campaign was busy and "well attended at open for inspections".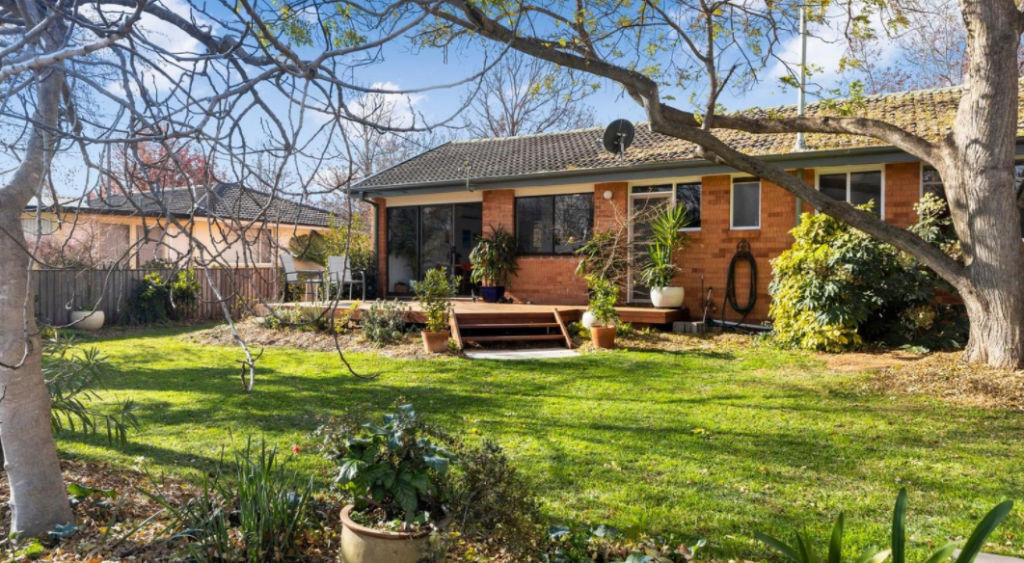 "I counted 111 groups throughout the campaign. There was really strong interest for the property," Mr Irwin said.
"There are so few properties on the market in Hackett right now so when this one listed, interest for it skyrocketed."
In recent weeks, agents have said that the winter market is usually a quiet period with low stock available and Mr Irwin echoed those statements, adding that "buyers are continuously telling us that there are so few properties available for them".
"For people still unsure if the market is a good seller's market, I recommend they look at the recent results themselves and be confident that there is a strong buyer appetite at the moment."
Elsewhere, a five-bedroom house in Evatt sold under the hammer for $880,000.
There were eight registered bidders and a number of spectators turned up to the auction of 10 Gleadow Street, listing agent Matt Sebbens of Blackshaw Belconnen said.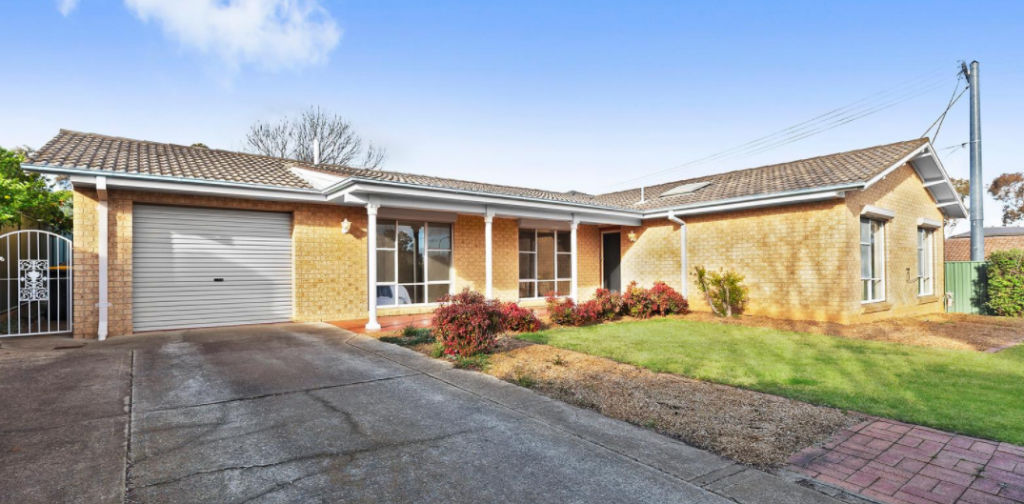 An opening offer of $755,000 kicked off proceedings with the price rising quickly thanks to five bidders.
"When the price reached $850,000 it came down to two parties fighting it out until it sold for $880,000," Mr Sebbens said.
He attributed the successful sale to the property's thoughtful extensions. 
The vendors, who'd lived in the house for the past 25 years, extended the living areas to create an open-plan kitchen, dining and living space, Mr Sebbens said.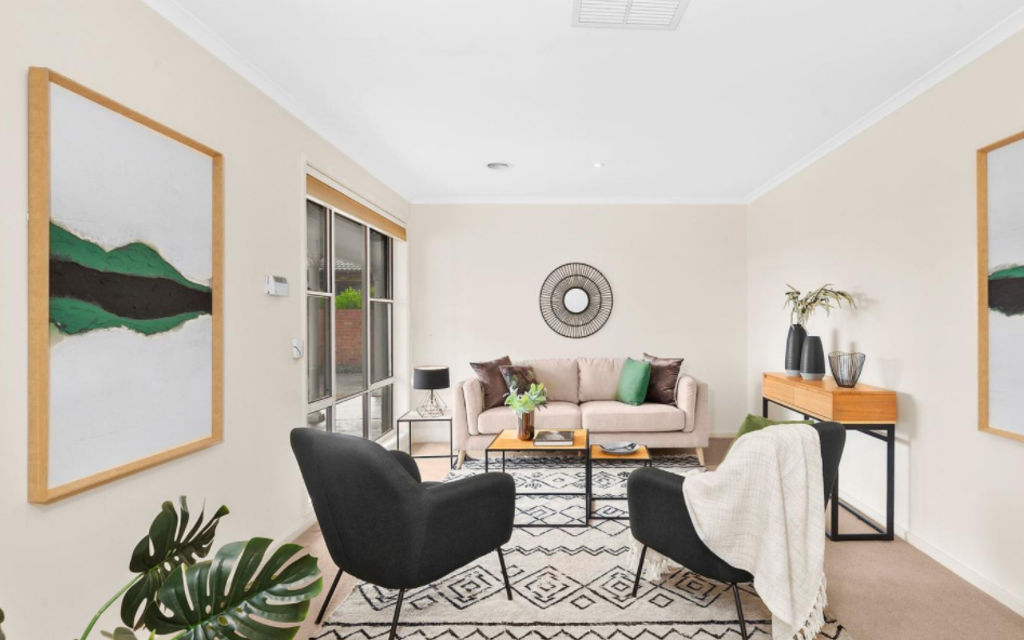 "It's a functional home and fit for any family dynamic and that was a big hit for many people," he said.
"We had 82 groups through the home and that was only from eight open homes. We had good side numbers throughout the campaign, which is a testament to the quality of the property."
"The new buyers are a young family who'd been looking for the perfect house for quite some time now … in fact, they'd been looking all over Canberra and eventually set their sights on this home."