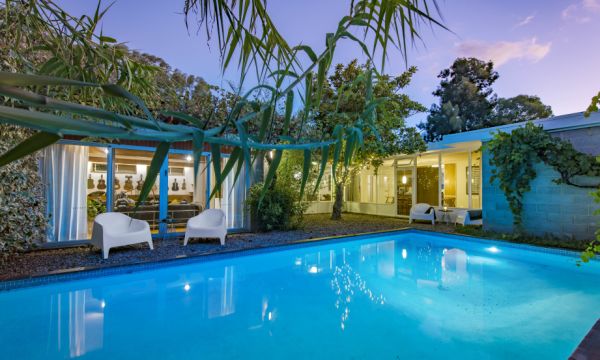 Mid-century modern marvel in Hughes hits the market
In our age of being burned out and overwhelmed, it's easy to look back to the 1960s with a romanticised lens – the simplicity, the emphasis on family life and, of course, the design.
A mid-century modern marvel in Hughes has recently hit the market for only the second time since its construction in 1966. Lovingly preserved in near-perfect condition, 14 Pope Street lives at the intersection of nostalgia and contemporary comfort.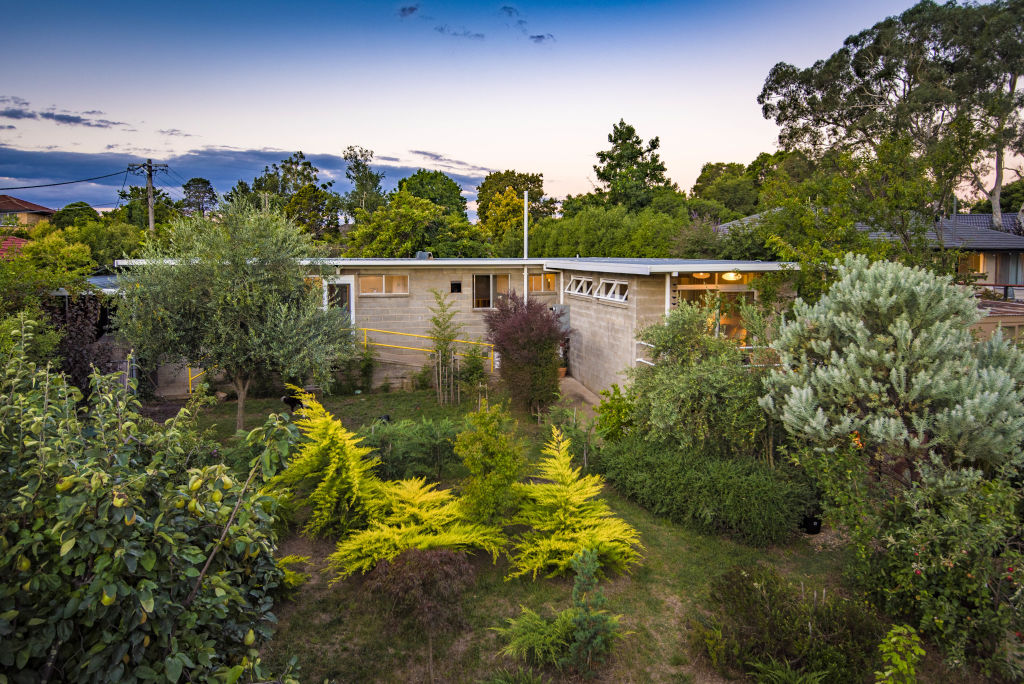 "We've kept it in original condition, but we've updated certain things like '60s wallpaper and a few flooring updates," says the seller.
Rather than introducing new materials or design features, the owners installed Pirelli rubber tiles, a classic '60s feature, and even painstakingly replicated the front room's six-finger tallowwood parquetry flooring through the dining room. 
As an architecture graduate, the seller was immediately drawn to the house due to its timeless design and immaculate detailing.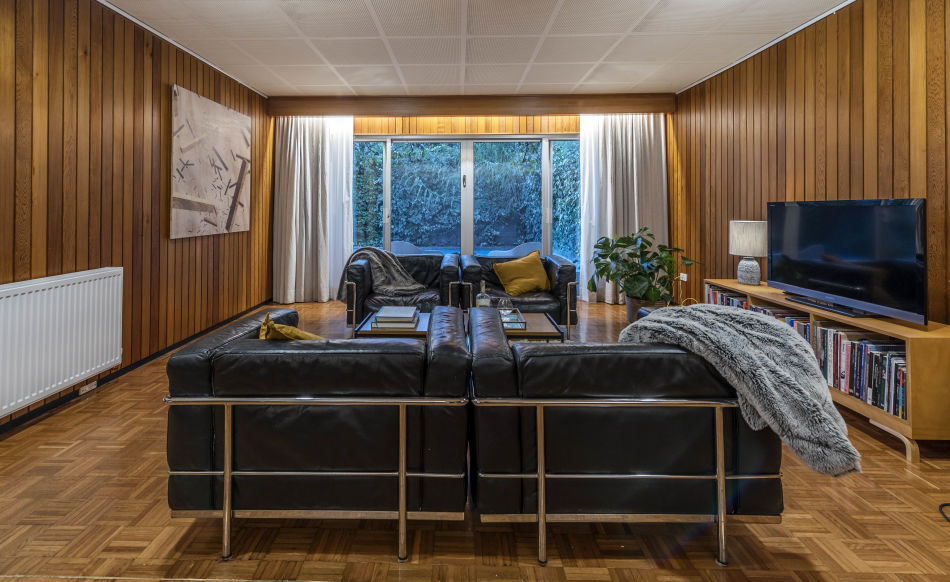 "As soon as we walked into the house I loved it and saw the potential of it," he says.
"The great thing about a courtyard house is that it embraces the outdoor space and it becomes a part of the house."
The courtyard, with its sparkling turquoise pool, is the nucleus of the home. Dripping with wisteria and shaded by magnolia trees wrapped in fairy lights, the courtyard is an oasis by day and, when illuminated by the pool lights in the evening, takes on an ethereal beauty.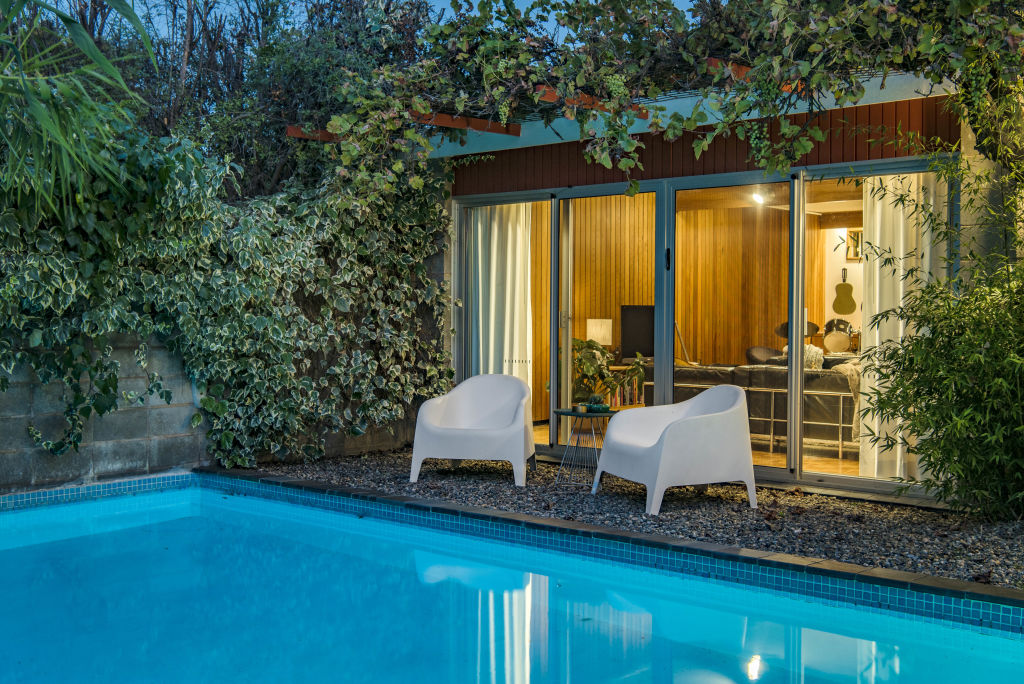 "It's become such a feature because the two living spaces open up to the courtyard and pool," says the seller.
"It's been great for entertaining, and even when it rains, it's amazing to watch the rain fall on the pool. At night, when the light goes on, it basically becomes like a private sanctuary."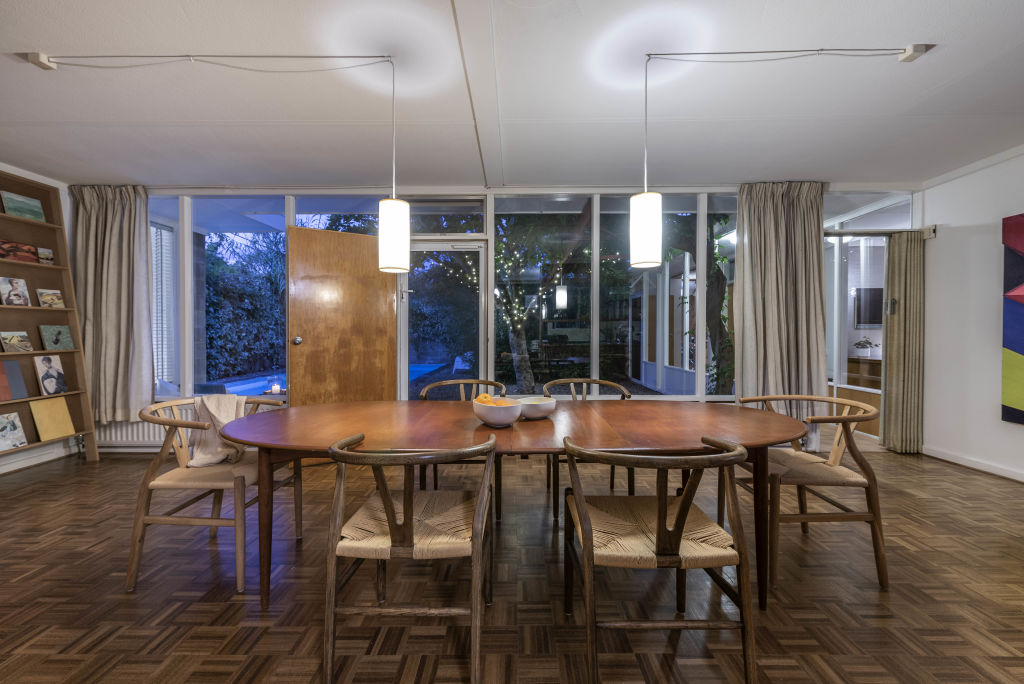 Privacy is undoubtedly one of the biggest drawcards of the home. With no visibility to or from the street, the home becomes an escape, allowing the world to fall away and the family to fully enjoy their home life.
From discussing the chamfered windows with their timbered mullions to the fig, quince, persimmon and plum trees in the tiered terraces of the backyard, the seller speaks of the property with a tenderness that hints at the care he's invested in the home, as well as the fond memories that have taken place there.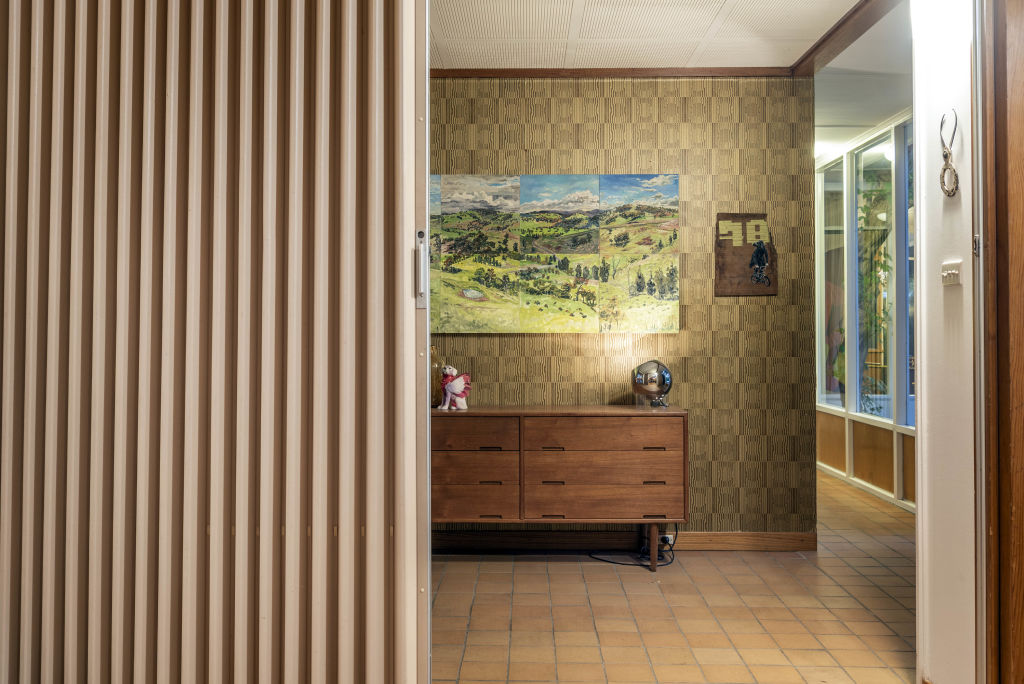 "There's a huge demand for these houses and they're just not making them to the same quality as they did back then," he says.
"They were designed and built on a really universal and optimistic outlook which was all about light and space and a way of living; about how the spaces flow between each other."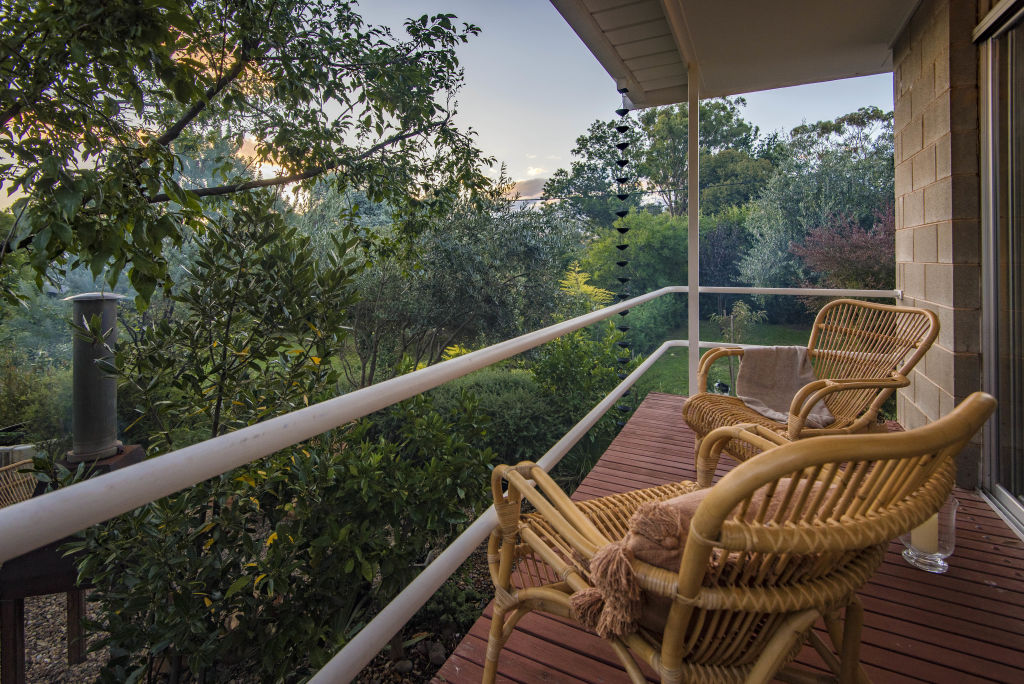 Reflecting on what the family will miss most about 14 Pope Street, the seller says: "The design, the warmth of the materials, and walking into it each day and thinking.
"I love living in this house."
Price guide: $1.5 million +
Auction: 9.30am, February 27
Agent: Belle Property Canberra, Louise Harget 0412 997 894