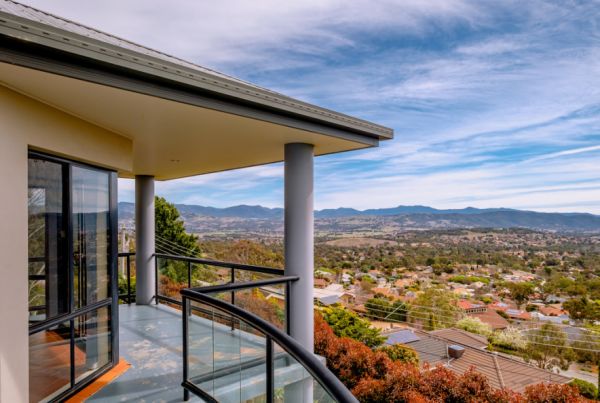 Million-dollar-plus sales set suburb records in Calwell and Spence
The number of record-breaking sales has not stopped in the capital after properties in Calwell and Spence sold and set new residential price benchmarks for their respective suburbs.
The seven-bedroom property at 105 O'Connor Circuit, Calwell sold under the virtual hammer on Wednesday for $1.38 million, surpassing the previous record by $110,000.
The online auction brought in eight registered bidders, of which two actively participated in the bidding.
Selling agent Tyran Murphy of LJ Hooker Manuka said the major drawcard of the home was the space it offered.
"There's a big demand for large, established homes across the capital right now and the problem is, there are not a lot of options available," he said.
"The buyers of this Calwell home had been looking for a big home across all of Canberra as opposed to focusing on just one region."
The property, which sits on 1152 square metres of land, boasts views of the Tuggeranong region and multiple living rooms. 
Government records show the property at 12 Mountain Circuit previously held the suburb record for Calwell when it sold for $1.27 million in June.
Mr Murphy was surprised by the result, given the property "needed a bit of updating … but it's interesting to see that buyers are willing to pay a premium to get a big home, no matter the location".
Meanwhile, the four-bedroom house at 6 Jordon Place, Spence, sold prior to auction for $1.475 million, beating the previous suburb record by $375,000.
Selling agent Lawrence Jacobsen of Hayman Partners was confident the home would "fetch a strong sale but it was hard to determine what exactly that would be".
"It was a unique offering and we knew from the level of interest that it had the potential to break the suburb record but that wasn't the driving force; we just wanted to get the best result possible," he said.
The property was scheduled to go under the virtual hammer on October 9 but received five strong offers in the lead up to the auction.
Spence's previous suburb record was set by the house at 4 Crofts Crescent when it sold for $1.1 million in March.
Mr Jacobsen expects the buyer momentum to continue until the end of the year but "this may shift early next year when APRA (Australian Prudential Regulation Authority) tightens borrowers' lending capacity".