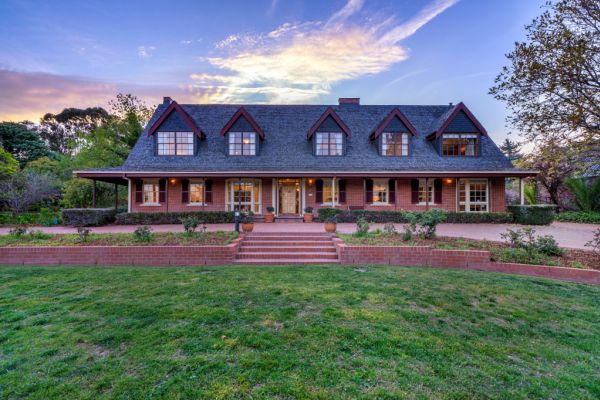 Mugga Way home breaks ACT auction record with $5.85 million sale
Josephine Huynh
twitter
Domain Allhomes Editor
In true 'Golden Mile' style, a new Canberra real estate record was set on Sunday with the sale of 30 Mugga Way under the hammer for $5.85 million – the highest-value sale via auction in ACT history.
The previous record of $5.75 million was set almost exactly two years ago, for the auction sale of 4 Hotham Crescent Deakin by Luton Properties in November 2017.
The Red Hill campaign was spearheaded by Peter Blackshaw agent Mario Sanfrancesco and managing director Andrew Chamberlain.
Sanfrancesco said there was interest from "several well-positioned parties".
"However, in the end, it was a local ACT family – who first saw the home at the pre-market VIP viewing – that secured the purchase at the mid-afternoon, on-site auction on Sunday."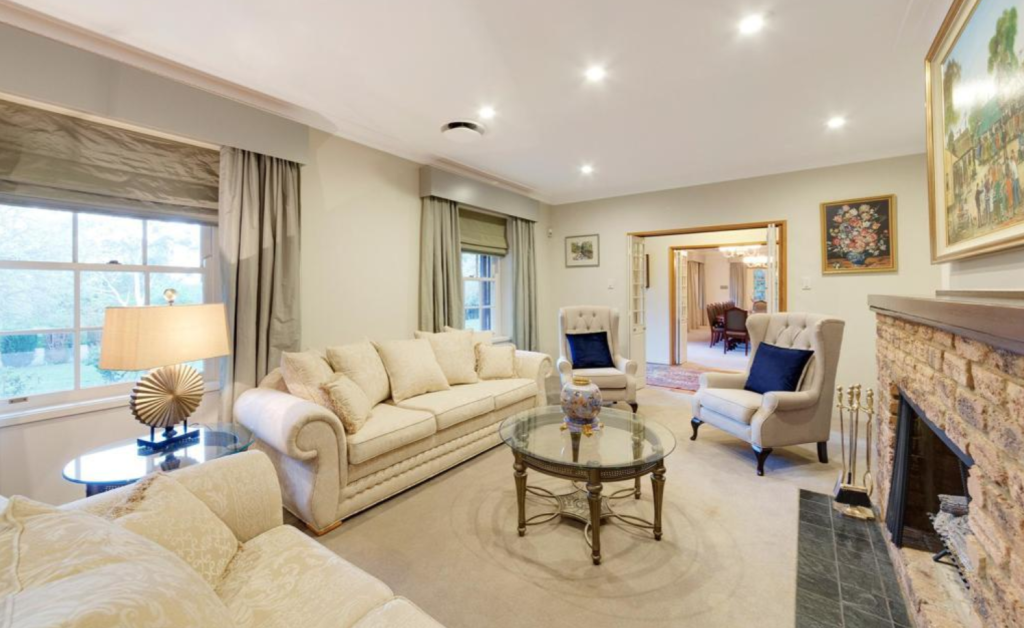 Like many properties at this end of the market, the home had been in the family for more than 30 years.
"It was an emotional sale for the family," Sanfrancesco said.
"The home presented a rare opportunity … It's not often that a home of this calibre, set on a large block comes to market – and it backs onto Red Hill Nature Reserve."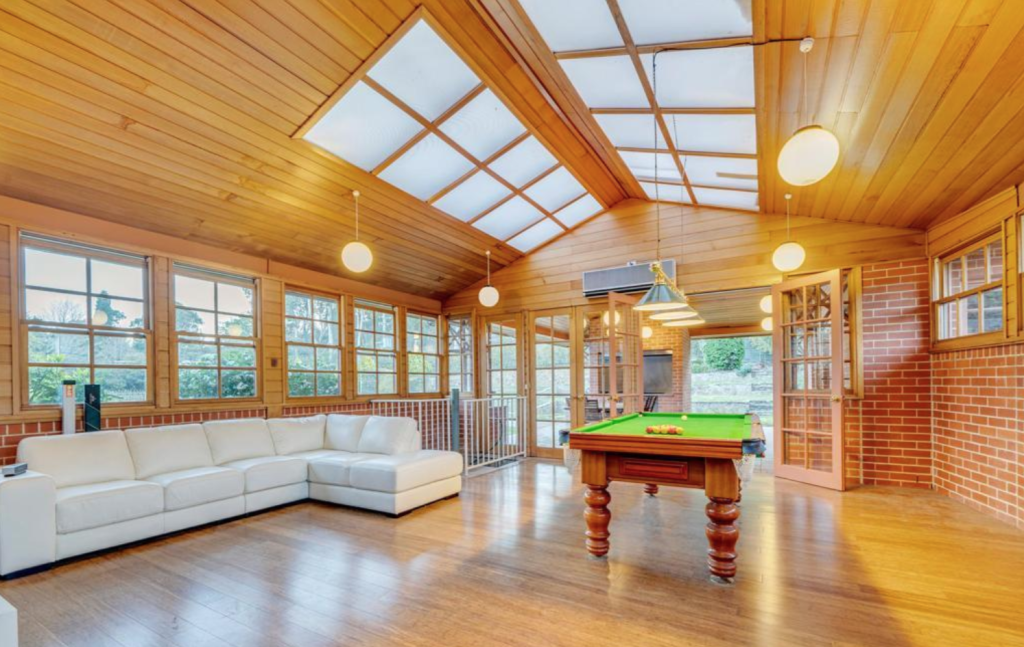 The design of the home was strongly influenced by typical English manors, harking back to a bygone era, with a signature series of charming dormer windows.
The 5110-square-metre block of blue-chip land with landscaped gardens was a major drawcard for buyers.
A gated, dual access driveway provides a suitably grand entrance into a home that embraces a warm sense of history. Other highlights included a dining room that comfortably seats 22, stained-glass windows, high ceilings, bay windows and, in one bedroom, a love seat.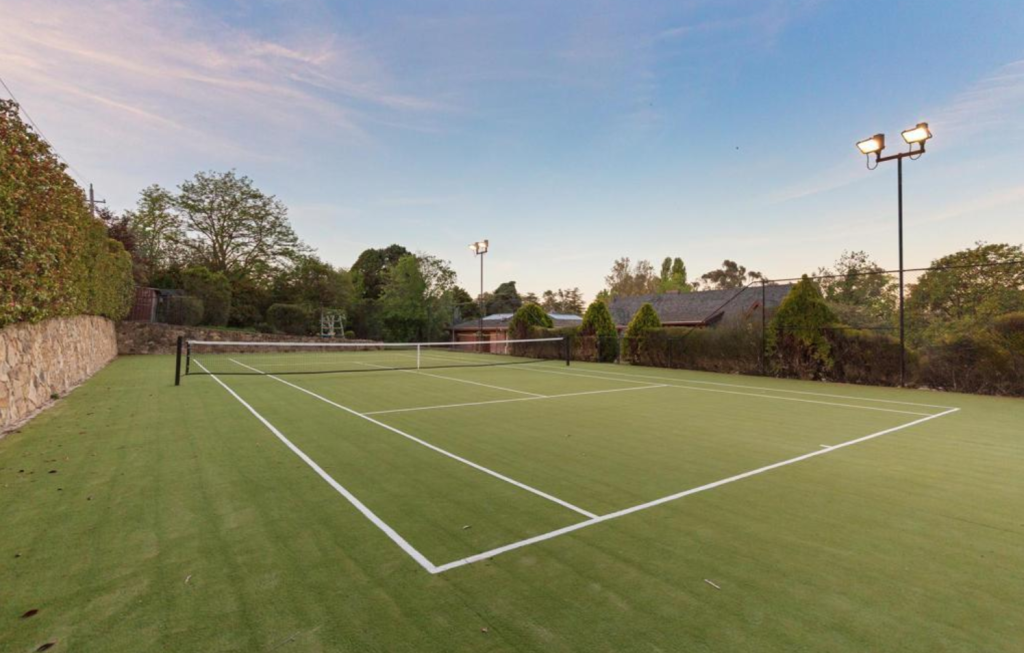 Outside is a full-sized, artificial grass tennis court, an extra-large swimming pool with spa, built-in barbecue area, conservatory-style pool room and wine cellar for up to 460 bottles of wine. The cherry on top is a separate apartment.
"Buyers looking for this calibre of property are quite particular in their requirements. When they find a property that meets those requirements, they are willing to act quickly," Sanfrancesco said.
"The number of purchasers at this end of the market are increasing as conditions are ripe to secure high-calibre properties – interest rates are at an all-time low, and the property markets across the country are showing clear signs of strengthening. We're now seeing purchasers looking to capitalise on market conditions to upgrade their family homes. We expect to see more movement at this end of the market over the coming months."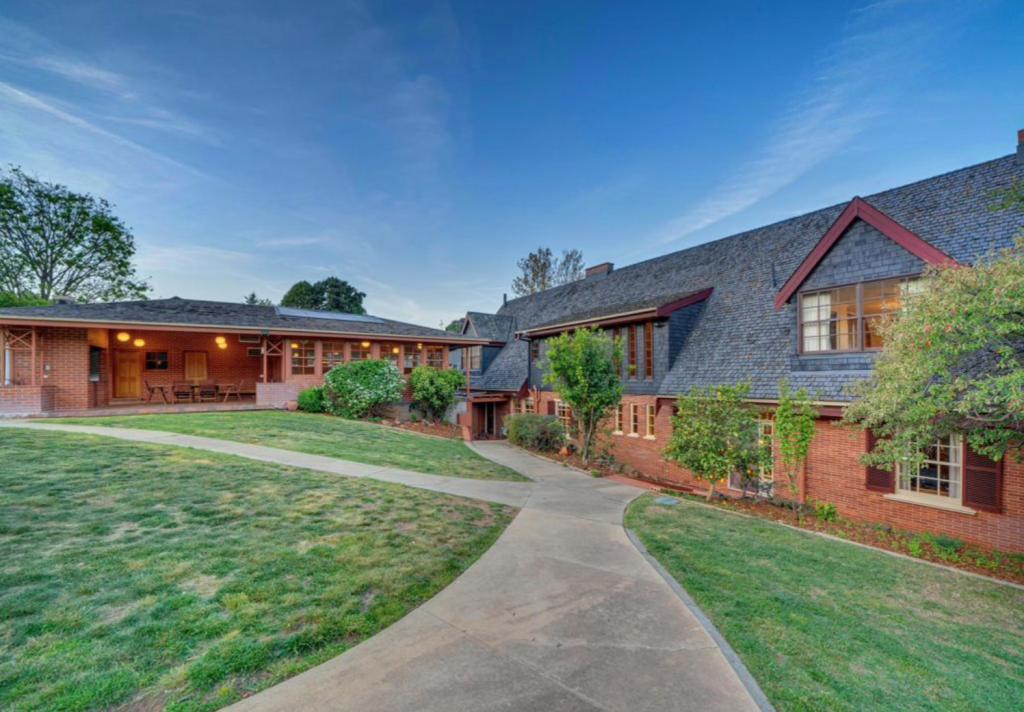 Speaking on Canberra market conditions, Chamberlain said: "There have been four sales in recent months across Canberra over the $5million threshold. This is a great sign for Canberra, showing not only that the market is strong, but also that there are buyers out there looking for properties across the entire market spectrum."
"What this sale shows is that with the right marketing campaign, auction sales will continue to deliver strong results for vendors leading into the new year."