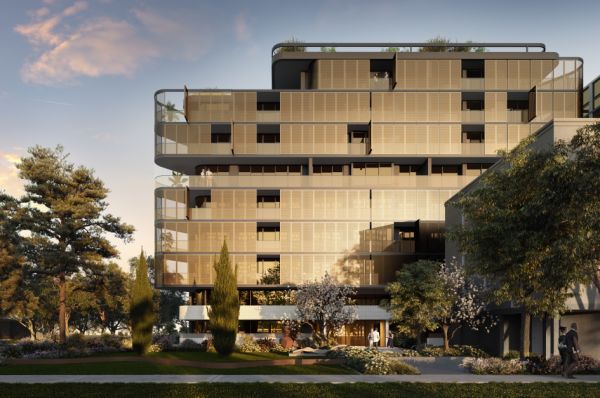 New Dickson apartments blend heritage with artistic modern design
As a relatively young city, heritage is a concept often overlooked by Canberrans. Beyond the inner-city monocrete homes and hundred-year-old cottages, we can be forgetful that our city is, in fact, steeped in history.
While it may not be as deep and "mature" as our Sydney and Melbourne counterparts, it's there, and it's growing year by year, and slowly we're learning that it requires conservation.
Taking a lead on preserving Canberra's residential architectural history is local developer, Art Group. They're blending resorted heritage with artistic modern design and precinct living to create their most recent release, Kashmir.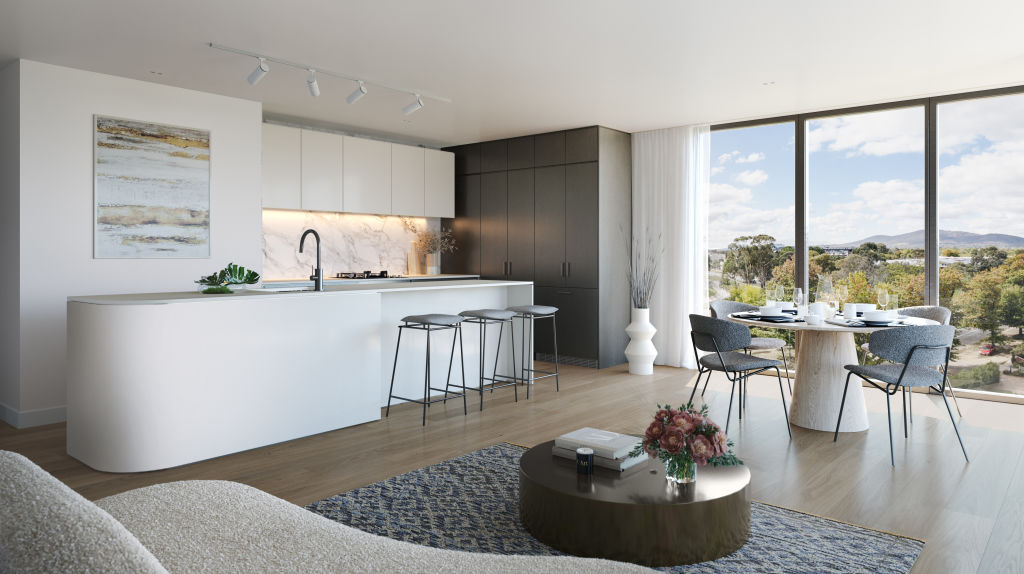 Located in Art Group's SOHO precinct on Northbourne Avenue, Kashmir is a collection of 141 one, two and three-bedroom apartments that offer sophisticated inner-city living that intertwines new and old.
On the site are heritage buildings dating back to the 1960s, designed by architects Sydney Archer.
"Unique to Australia at the time, the 150 flats were modern and sleek, with clean lines and a restrained palette. Today, one of these flats will be incorporated into the Kashmir development, with the help of special heritage architects at Conrad Gargett," says Johnny Rosso, founder and managing director of Art Group.
"This heritage building will be a special part of the Kashmir precinct. Striking and with history, it connects our past with the future, creating a strong community for tomorrow."
"Our heritage buildings are our connection to our cultural history, and for the people who live in this building, it will be a connection to this special place," adds David Cole of Conrad Gargett Architects.
Kashmir's modernity is led by architects Stewart Architecture, alongside interior design expert – and judge on television show The Block – Darren Palmer.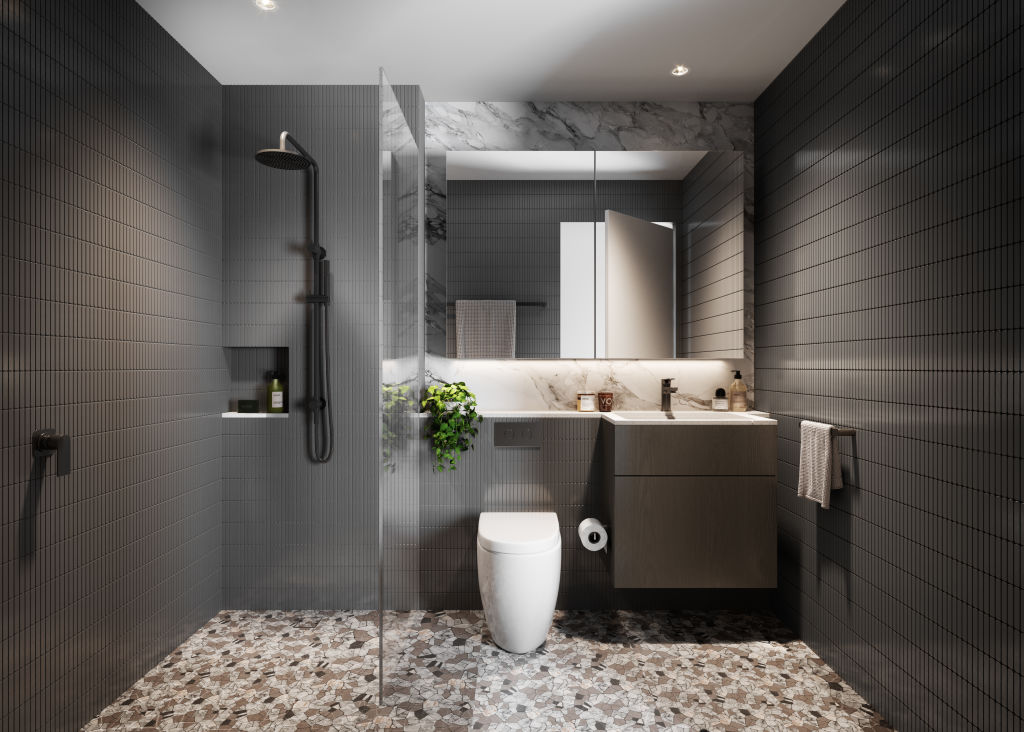 The apartments have been meticulously crafted with sculptural qualities to create striking, bold buildings that demand attention.
"Kashmir's buildings are sculptures in the landscape. The beautiful, bronze external screens wrap the buildings and are all adjustable, so create an everchanging exterior that is truly unique to Canberra," says Rosso.
"Kashmir is a gateway to sophisticated city living through excellence in design and combines unique sculptural architecture and heritage with a vibrant community."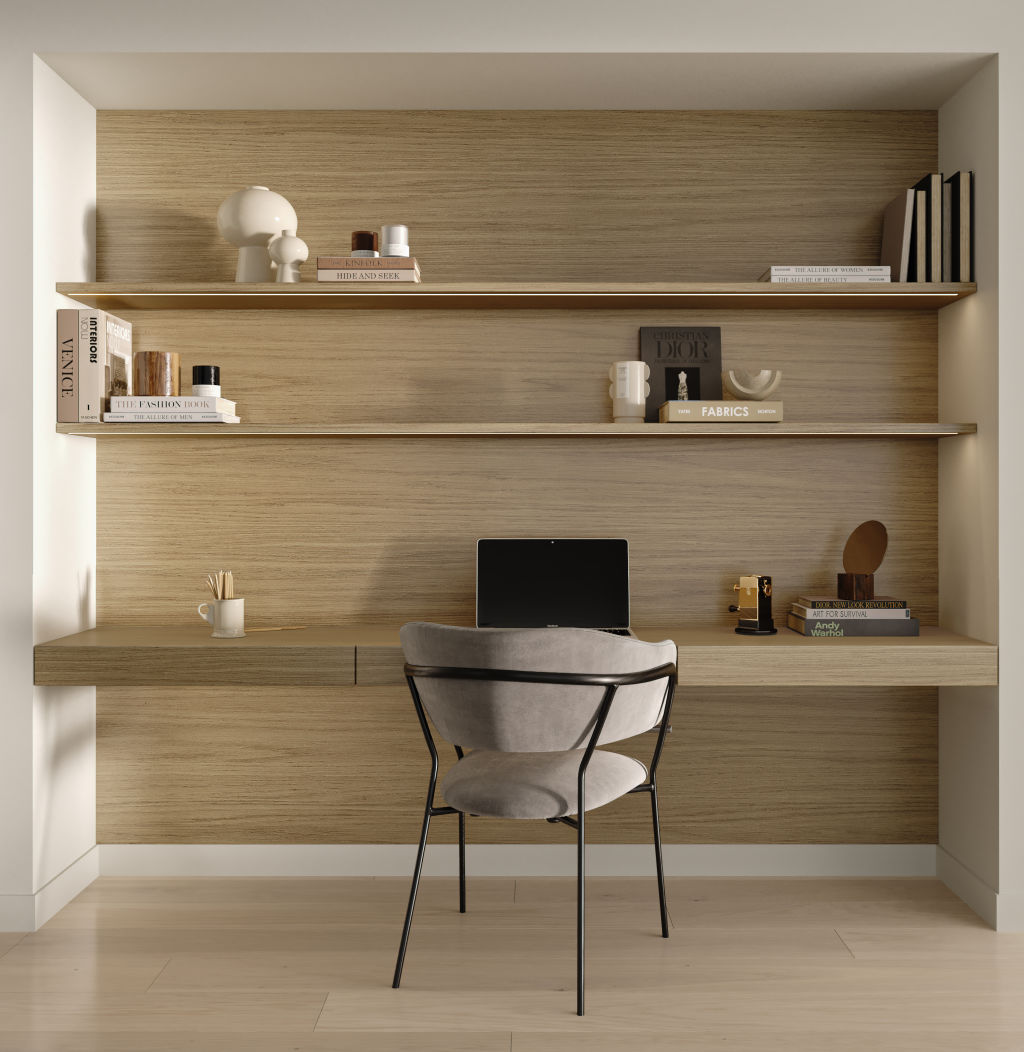 Internally, each apartment exudes luxury with exceptional features that balance the feeling of a traditional home with the convenience of inner-city apartment living. The homes are light-filled, spacious, beautiful and, most importantly, timeless.
"Kashmir's interiors have been planned carefully so that you have one, two, and three-bedroom schemes, and each one feels just right for the number of people living there," says designer Darren Palmer.
"The kitchens are largely proportioned, the bathrooms have lots of storage and amenity, they're beautifully finished, and they all feel spacious."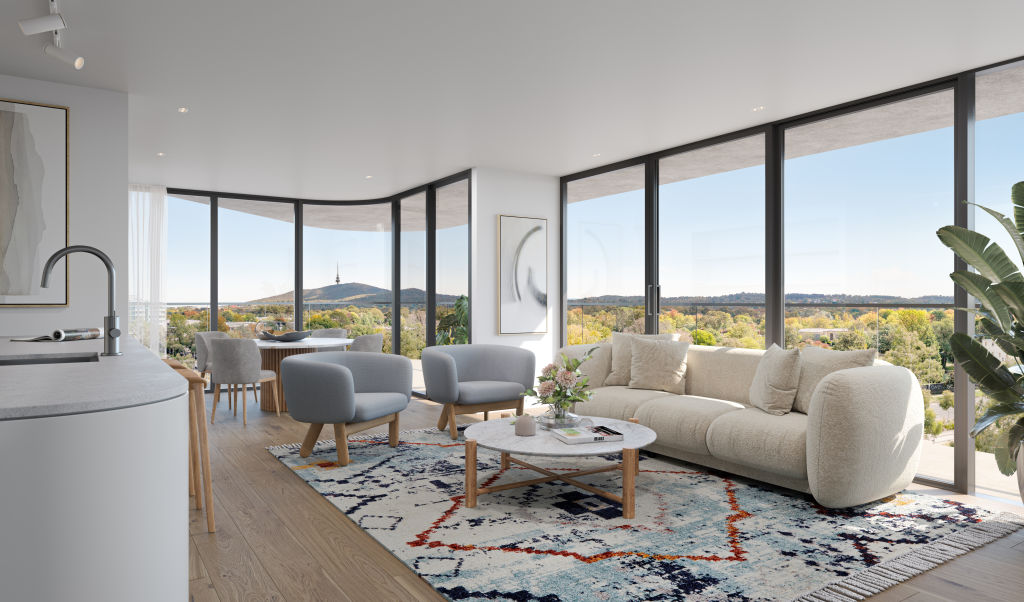 Outside of the homes, rooftop gardens and beautiful landscaping by Redbox awaits. Beyond this, and you're on the fringe of the CBD. A quick trip on the light rail will get you to work, a daytime shopping trip or an evening out.
Alternatively, a walk through the oak-lined streets of Dickson will take you to all the nearby amenities you need, including the supermarket, schools and Dickson's answer to Chinatown.
Completion is expected in spring 2022.
Price guide:$550,000-$1.379 million
Agent: Art Group, Josh Morrissey 0437 799 234