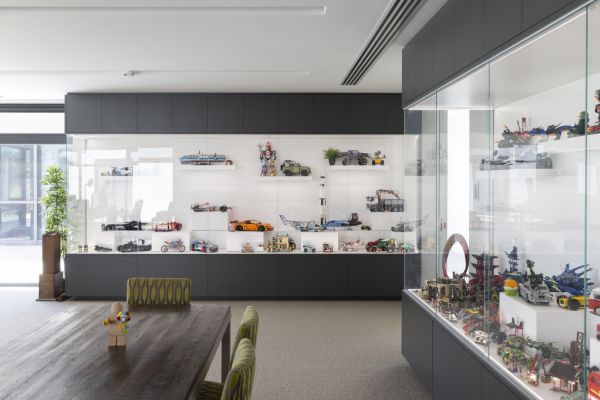 'One of the best houses in Australia': Forrest home with own Lego room wins big on the national stage
A Forrest home with its own Lego room has won its creators the most prestigious award at the 2021 National Excellence in Building and Construction Awards.
The team behind the property took out the National Residential Master Builder of the Year award on Saturday night, a first for any Master Builders ACT member. It was one of 45 awards presented on the night.
The residence, which was delivered by Manteena Residential, Architects Ring & Associates and The Dept. of Design, previously won ACT House of the Year at the Master Builders and Asset Construction Hire Excellence Awards 2021.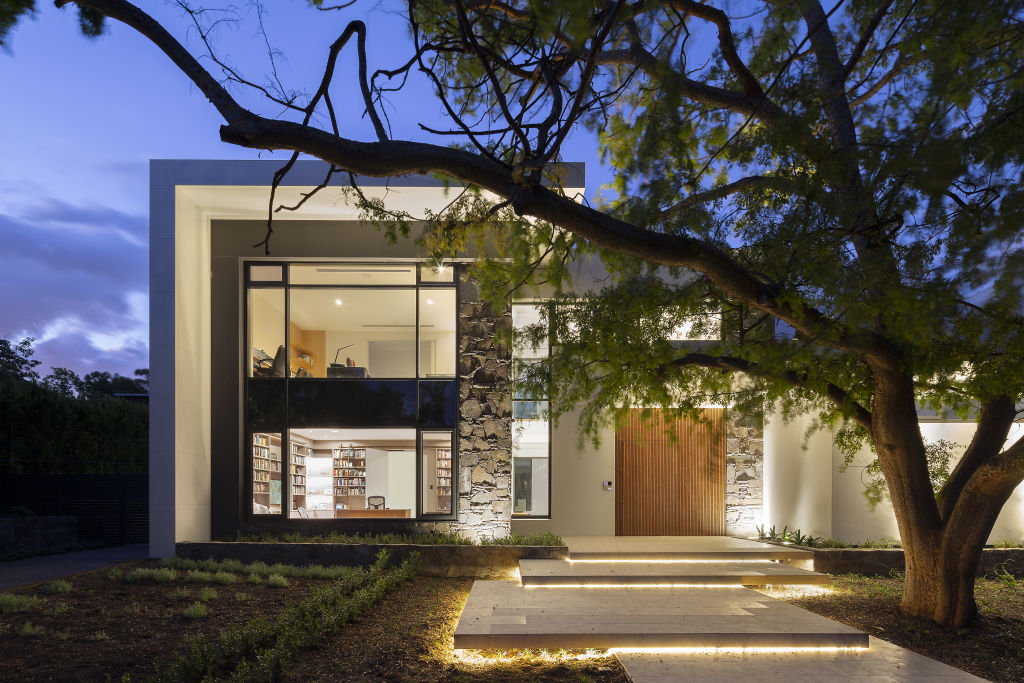 "I'm still shocked by it," said Manteena Residential operations manager Danny Agnello.
"To win on a local level is amazing but to win on a national scale is just the icing on the cake … I spoke with the client who lives there and they're equally as surprised and excited as we are. They're essentially living in one of the best houses in Australia.
"My whole team and I are proud of our work. We put 110 per cent into it to make sure we're giving the client what they want so the standard is very high."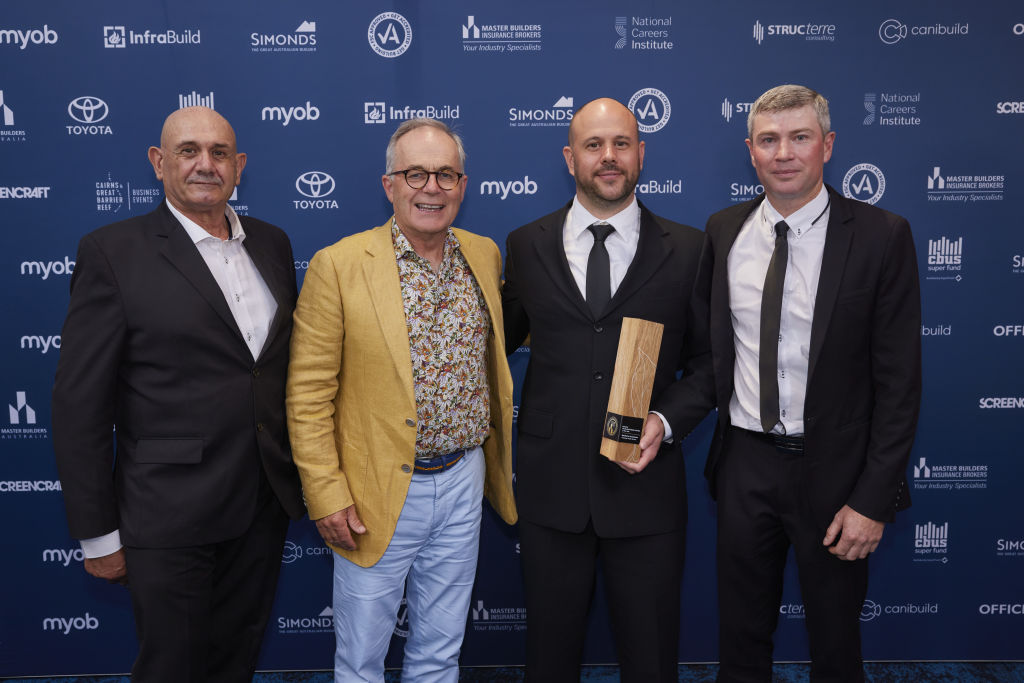 The home was applauded for applying "commercial construction principles to a residential setting, delivering something never seen before in Canberra".
The property boasts its own Lego room fitted with display cabinets. It also has a library, an office and a 15-metre pool in the backyard.
"Manteena has pushed the boundaries on the mindset of residential construction, risen to the task and constructed a world-class build. Homely in every respect and superb in quality," Master Builders Australia said.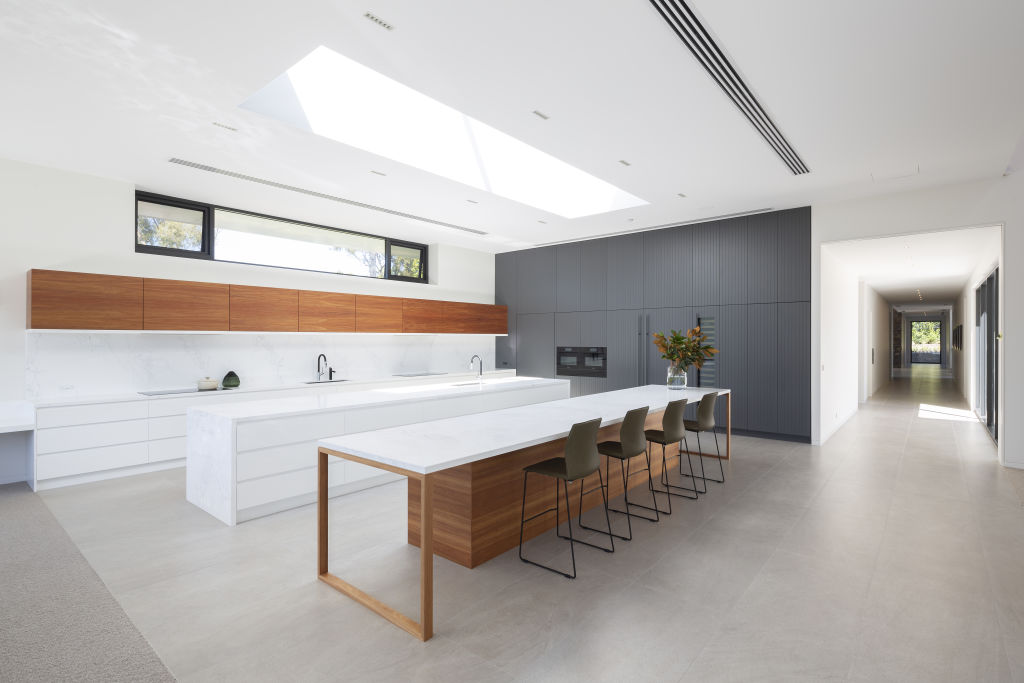 The Forrest property also took out the National Project Home – Over $2 Million award. 
Other project winners included a Pearce home by Brother Projects which won the National Project Home – $1 million to $2 million award. Taylor & Knowles and DNA Architects took home the National Medium Density – 2 to 5 Dwellings awards for its projects in Batacara in Braddon.
Master Builders ACT chief executive Michael Hopkins commended the winners on their achievements.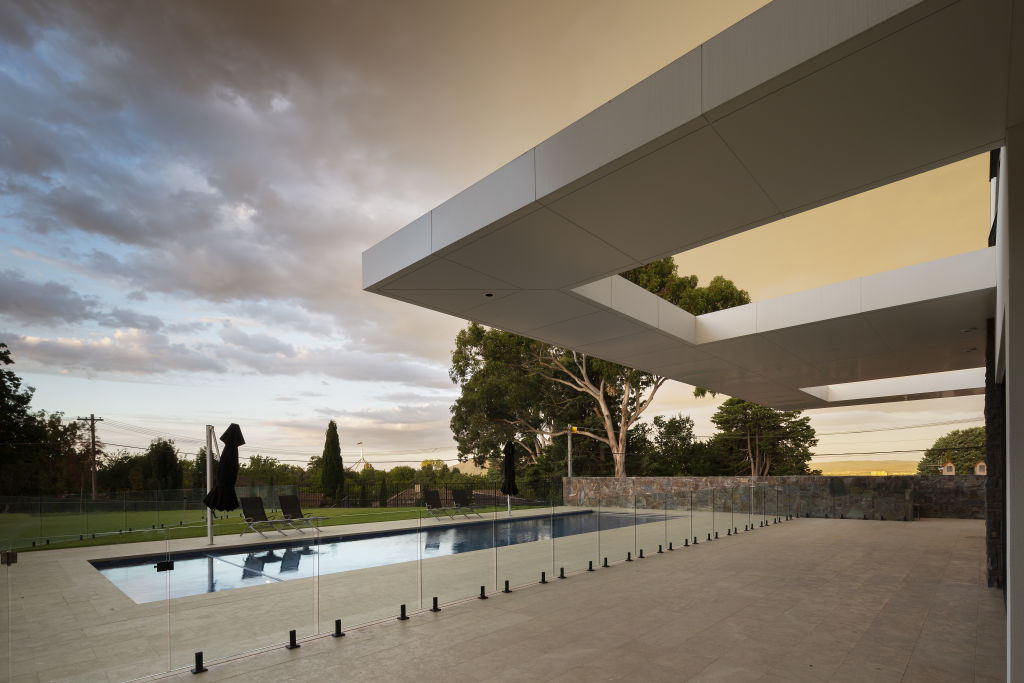 "Every year the standard of quality and craftsmanship of ACT projects in the spotlight at the National Excellence in Building and Construction Awards is amplified," he said.
"This demonstrates that Canberra builders are leading the nation on building quality, commitment to safety, sustainability and innovation."