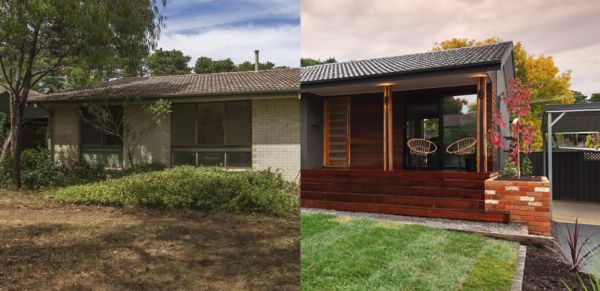 Our top five renovated homes for sale in Canberra
Canberra, much like the rest of the nation, is going through a building and renovating boom, with many homeowners making plans to upgrade or alter their homes.
But some buyers want a turnkey home with all the modern amenities and nicknacks, be it a fresh new kitchen, flooring or landscaping, or even a total overhaul of the home. 
So we've rounded up five properties on the market that have been revamped over the years and given a new lease on life.
Whether you're looking for a refurbished home or want to take a look at some incredible before and after pictures, here are some homes that have returned to the market after a stylish renovation.
Auction: 5pm, May 12
Agent: Belle Property Canberra, Samantha Linsdell 0402 507 902
Auction: 10.15am, May 7
Agent: Home.byholly, Ash Costello 0410 626 731
Auction: 1.30pm, May 14
Agent: Blackshaw Manuka, Debbie Maddigan 0413 621 131
Private sale
Agent: HIVE Property, Bree Prince 0450 566 150
Auction: 5pm, May 26
Agent: Luton Properties Weston Creek and Molonglo Valley, Tim and Justine Burke 0411 878 587