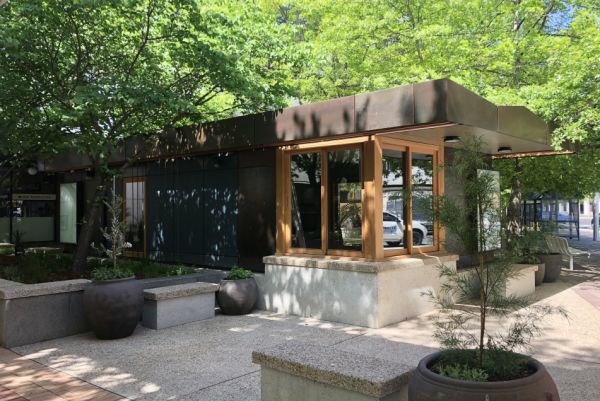 'Something different': Recycled, timber-clad kiosks in the heart of the city looking for new operators
Anyone thinking of a retail business with a city address but who may have baulked at potential ongoing costs might like to take a look at a refreshingly affordable option next to the Canberra Casino in Allara Street.
Chief Minister Andrew Barr recently presided over the opening of three recycled, timber-clad kiosks that promise office workers and residents some novel retail experiences.
One of the kiosks has already been let as a cafe, but the other two are looking for new operators.
There's a 32-square-metre space and a slightly larger one at 40 square metres. The smaller space is currently hosting a pop-up piano repair shop.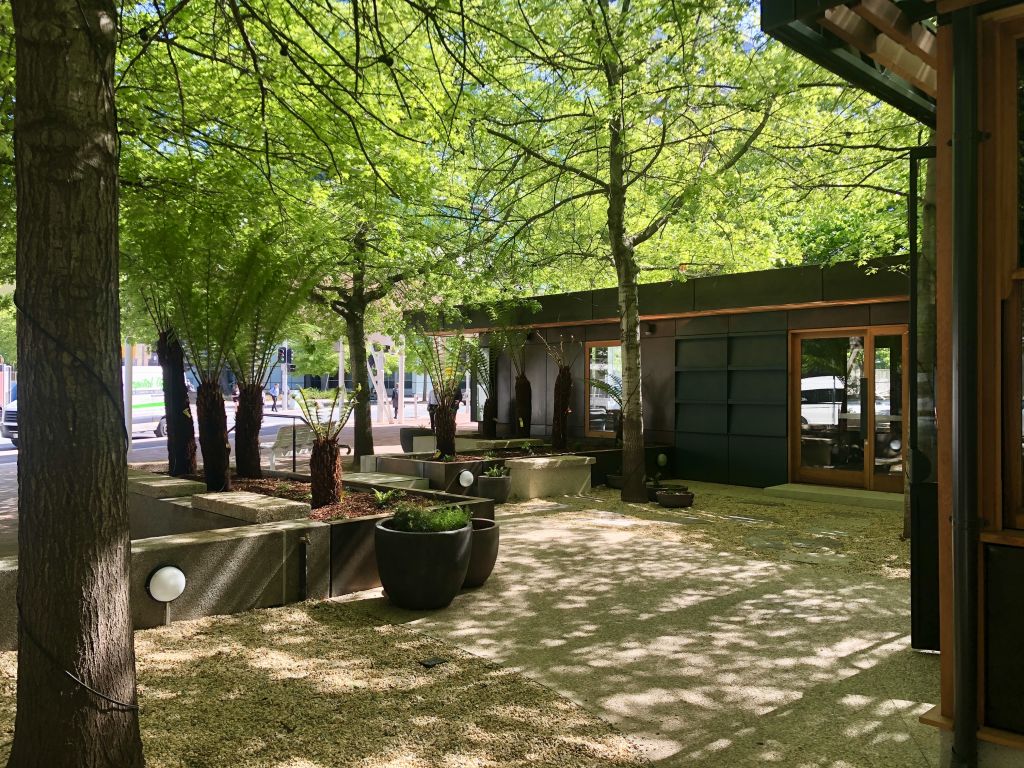 Chris Antos of Laing+Simmons Commercial says the kiosks are "something different" and could be used for a wide variety of purposes
"They are beautifully designed and in a prime position with high traffic flow from office workers," he says.
"We think businesses that service that market along with a growing residential population will do very well."
The Department of Environment and Energy is located nearby. The new residential 18-storey Highgate development will generate even more activity as will Constitution Place.
"There's a cafe in one of the kiosks, but a barbershop, a florist, even a small convenience store – anything that provides personal services could benefit from that high volume of traffic," Antos says.
For lease: $33,549 per annum plus GST
Agent: Laing+Simmons Commercial, Chris Antos 0422 837 647