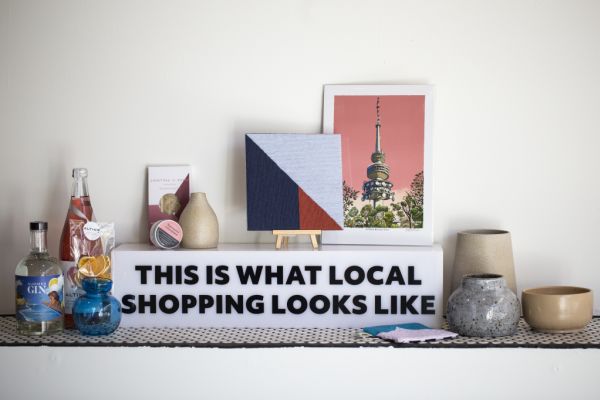 Shop local: Last-minute Christmas gifts made by Canberrans
If 2020 has taught us anything, it's that supporting local businesses and organisations should be at the forefront of our minds.
There is a labyrinthine community of artists, makers and designers bubbling underneath the city's surface and an even larger network born in the capital and making waves interstate and around the globe. 
We encourage you to adorn your homes with wares that have passed through the hands of someone who could be living in the next neighbourhood and visit your local shops, galleries and markets when shopping for Christmas gifts this year.
We've gathered a list of some of the best Canberra brands and businesses that you can support. Whether you're purchasing a Secret Santa gift or a li'l something for that someone special, there's a gift for every price budget up to $100.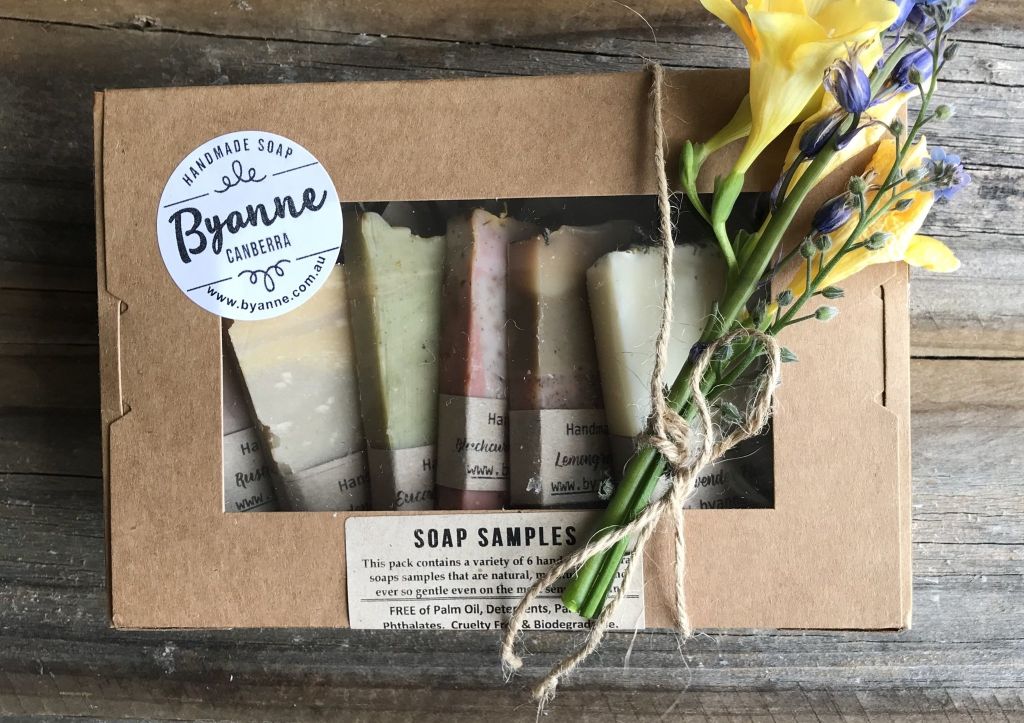 Price: $16
Available at: Byanne 
Made using the highest-quality natural ingredients, these soap samples are great for the traveller this summer or you can pop them in the kitchen or bathroom. Byanne is a small-batch soap maker in the capital who puts her heart and soul into every product.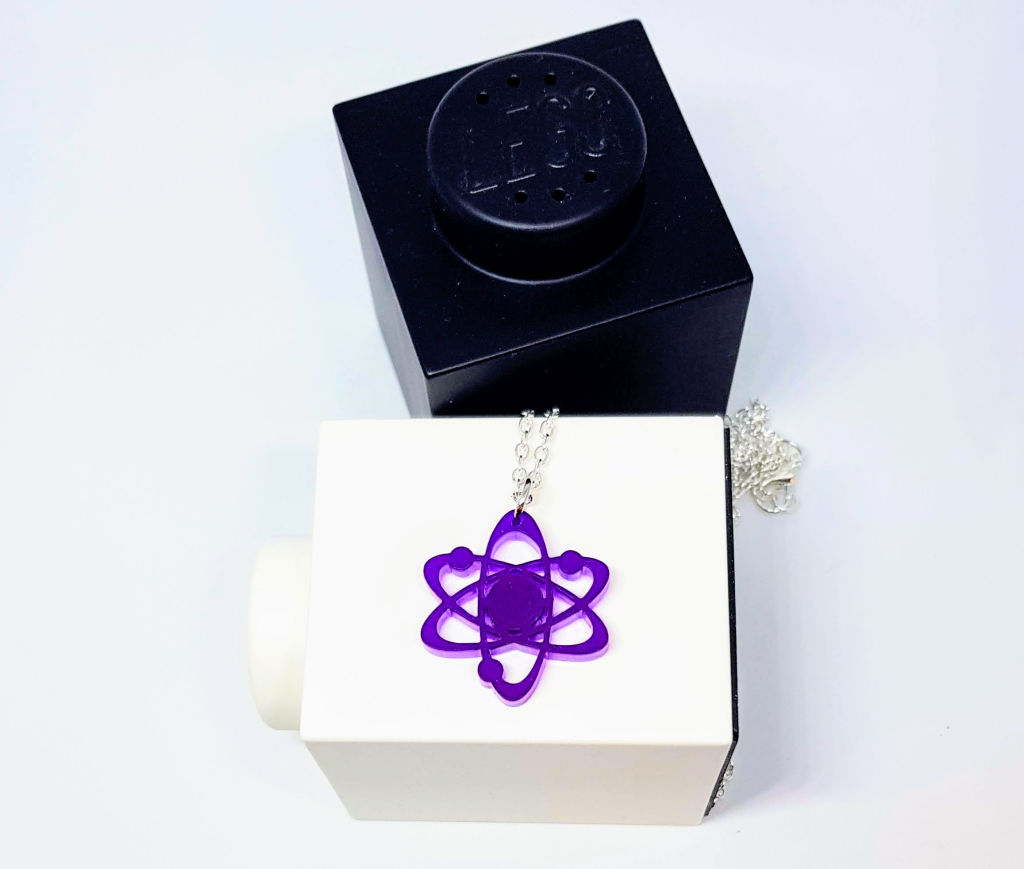 Price: $19.99
Available at: Crankybot
Inspired by the beauty and patterns of science and nature, this Bohr atom model was made by husband and wife duo Alastair and Ruth. The purple necklace was laser-cut and comes with an 18-inch silver-plated chain or a black chain.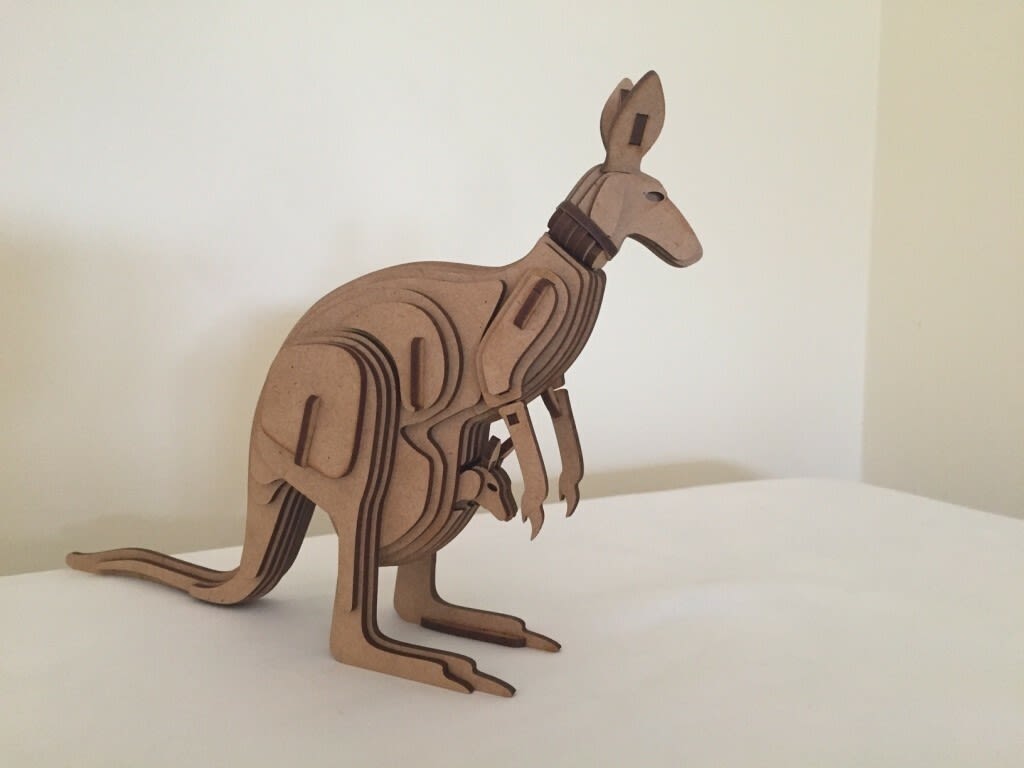 Price: $35
Available at: The Gundaroo Puzzler
This wooden artwork is one of this business's best sellers. Created using a CNC controlled cutting machine, this woodwork is a perfect gift for the young and the young at heart. The Gundaroo Puzzler is a wife-and-husband team based in Gundaroo.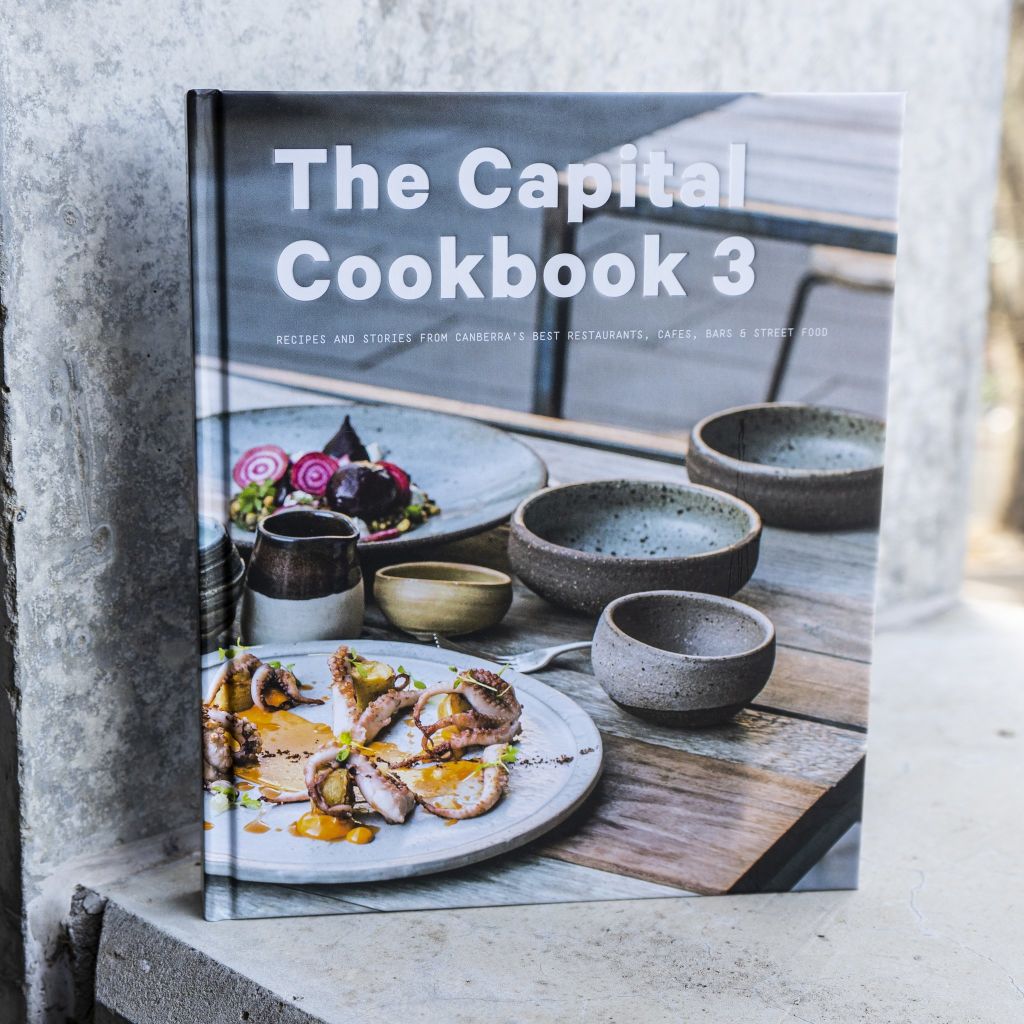 Price: $40
Available at: POP Canberra, Shop G12/27 Lonsdale St, Braddon
This 240-page cookbook tells all the recipes of Canberra's best restaurants including Pialligo Estate, Akiba, Cupping Room, EightySix and many more. The coffee-table style book is a tribute to the capital's vibrant culinary community.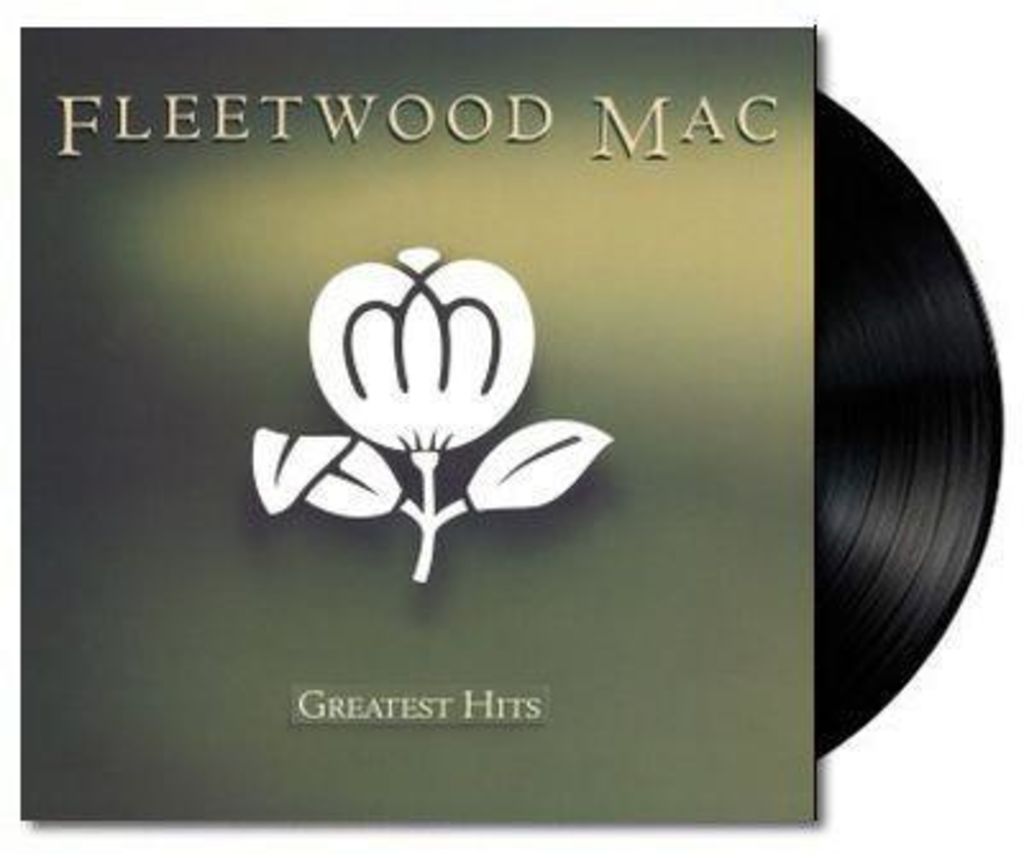 Price: $44.95
Available at: Landspeed Records Canberra, 30 Garema Place Civic, Canberra
If you've been on TikTok lately, one of Fleetwood Mac's greatest hits, Dreams, might've made its way to your homepage. But that's not their only great hit – the rock band came out with some bangers in their time and what better way to enjoy them than on classic vinyl?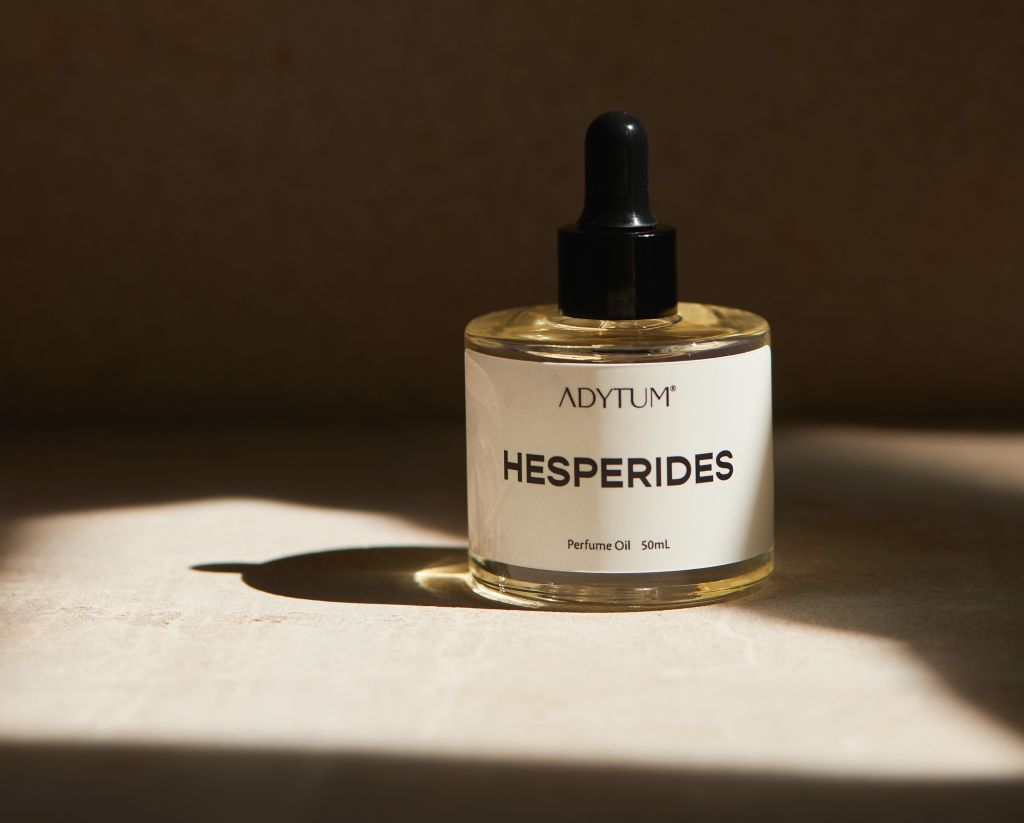 Price: $50
Available at: Adytum, 13/27 Lonsdale Street, Braddon
This intoxicating, plant-derived fragrance will make your senses run wild. Made by Canberra's very own Renee Douros, this fragrance is just divine and made for anyone who loves earthly tones with a hint of ripened fruit.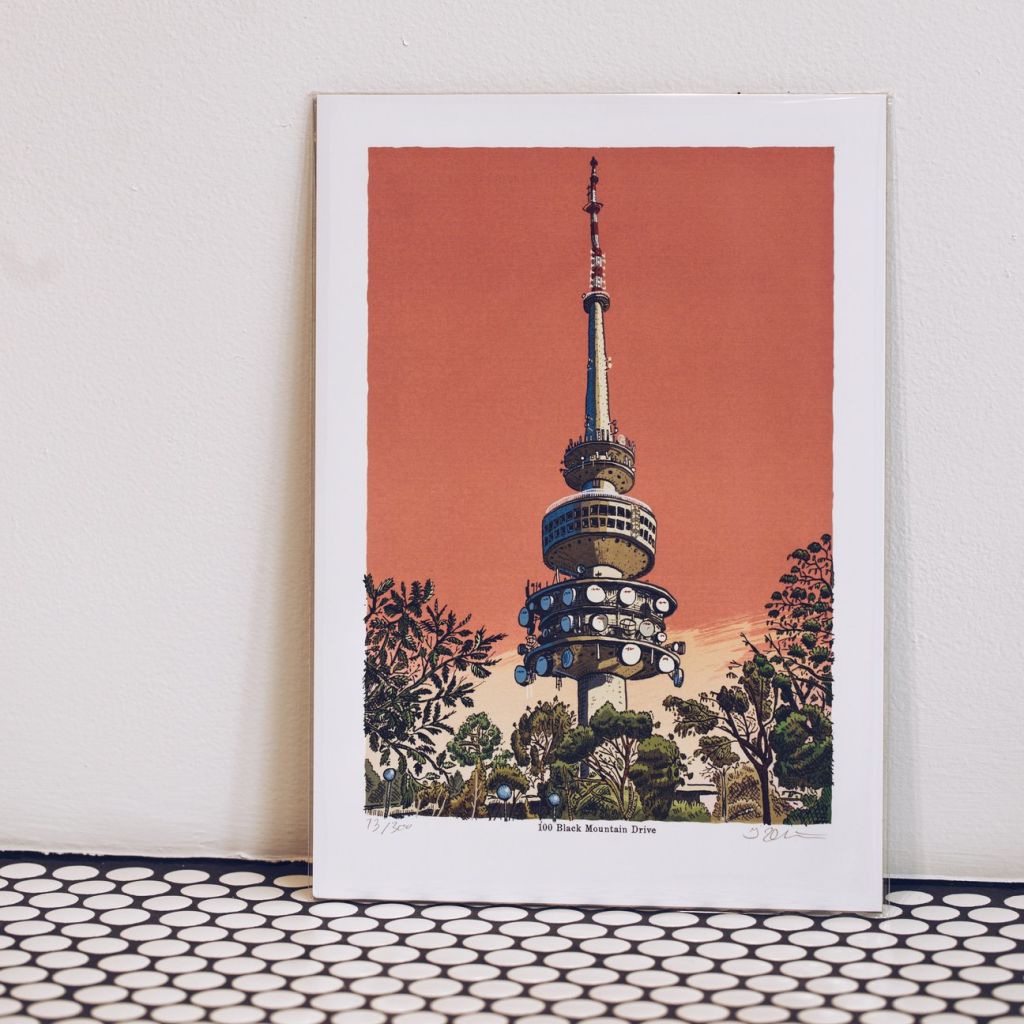 Price: $55
Available at: POP Canberra, Shop G12/27 Lonsdale St, Braddon
The Telstra Tower is one of Canberra's iconic landmarks, and having this portrait will be a lovely reminder of what makes this capital beautiful. And, if we say so ourselves, some of the best sunsets are over the Telstra Tower and this portrait captures that exactly.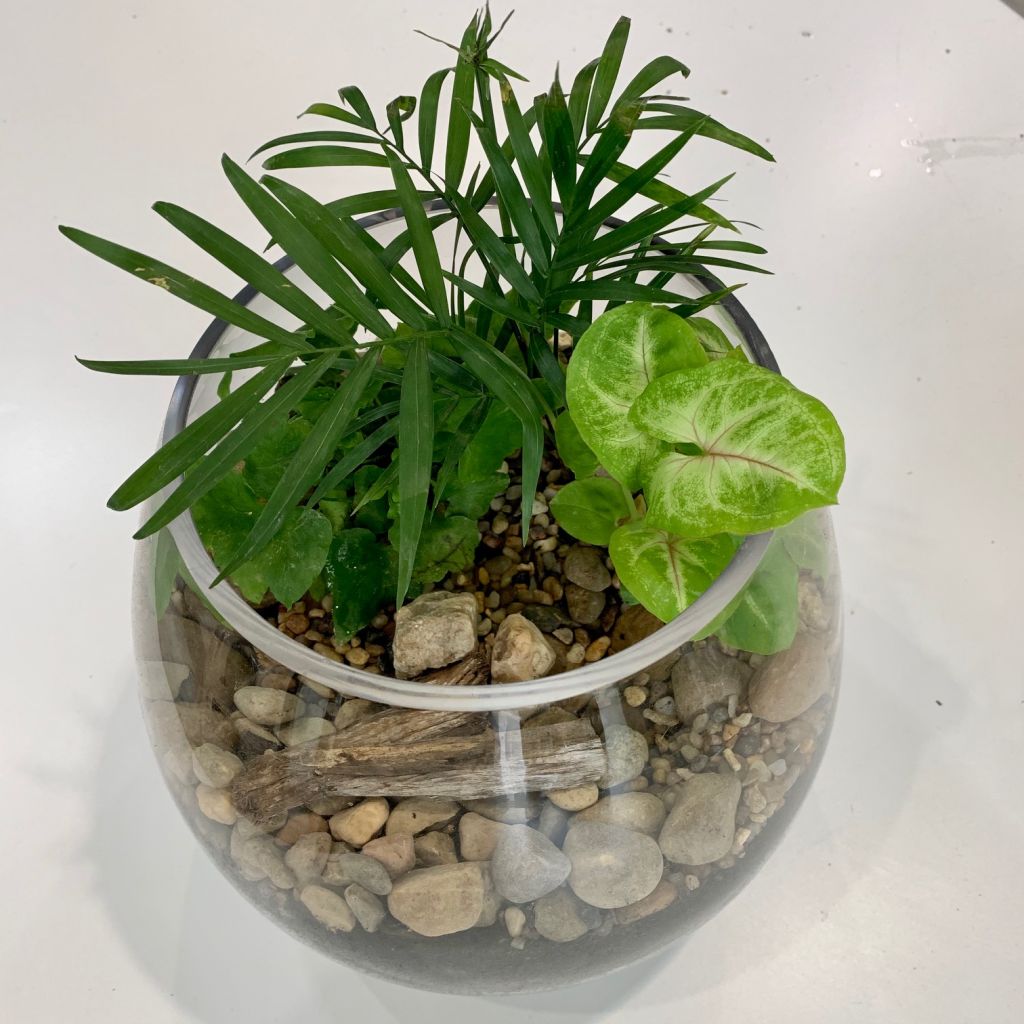 Price: From $60
Available at: Flowers on the Foreshore, Shop 124/33 Eastlake Parade, Kingston.
A study revealed that indoor plants can have the same calming effect as getting outside, and if working from home has taught us anything, it's to keep our mental health in check. For some, taking care of a plant is just the right medicine. So, why not make someone's Christmas with a beautiful terrarium?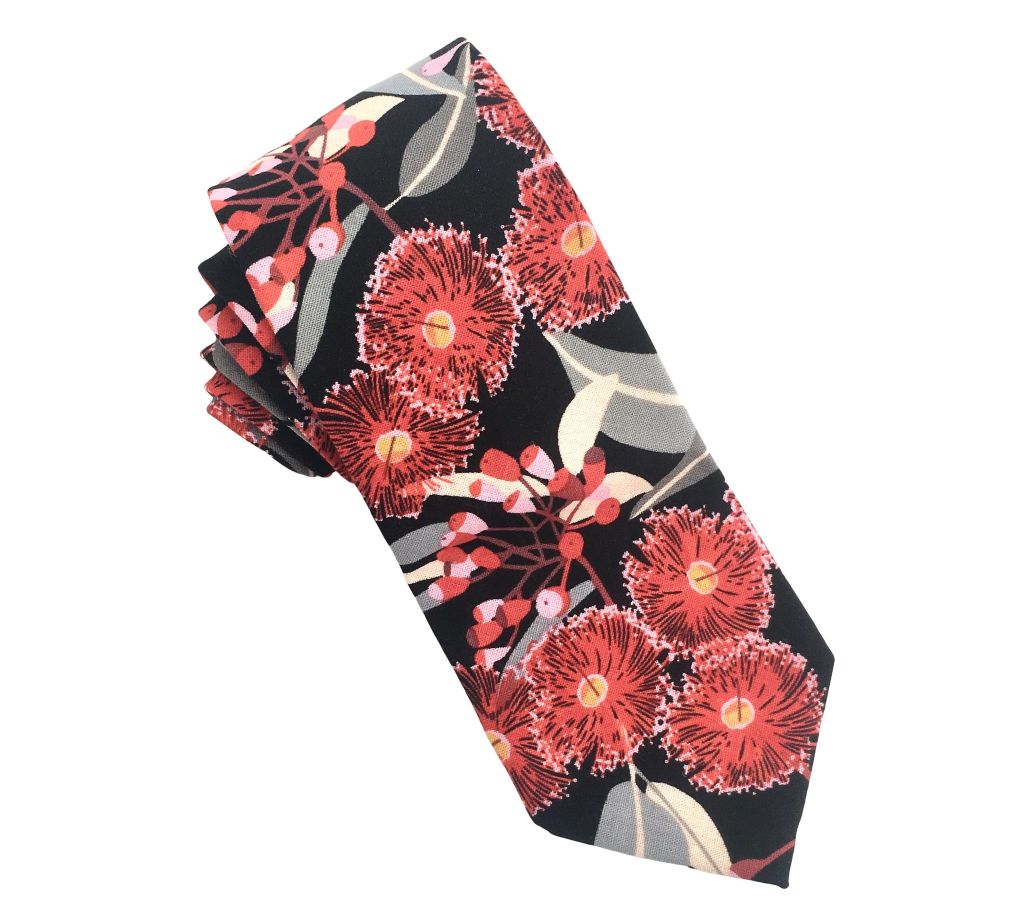 Price: $64
Available at: Dressed for Sunday
Whether you're having a drink this Christmas with the family or at a bar, this eucalyptus tie will surely turn heads. Locally made from cotton with wool lining and available in a skinny or regular-width size, the timeless design will be a favourite.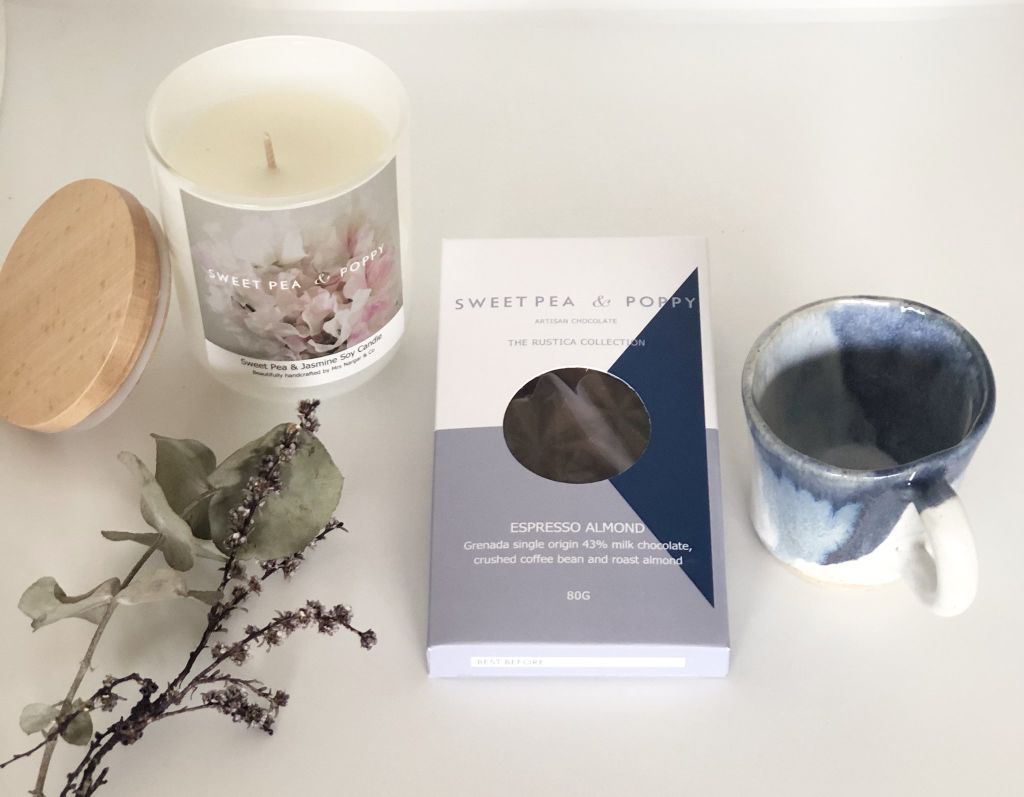 Price: $75
Available at: Sweet Pea & Poppy
Sweet Pea & Poppy is a local boutique chocolatier and gifting studio established by a passionate mother-daughter duo. The hamper comes with a Sweet Pea & Poppy almond chocolate bar, a Daisy Cooper Ceramics mug and a handmade soy candle.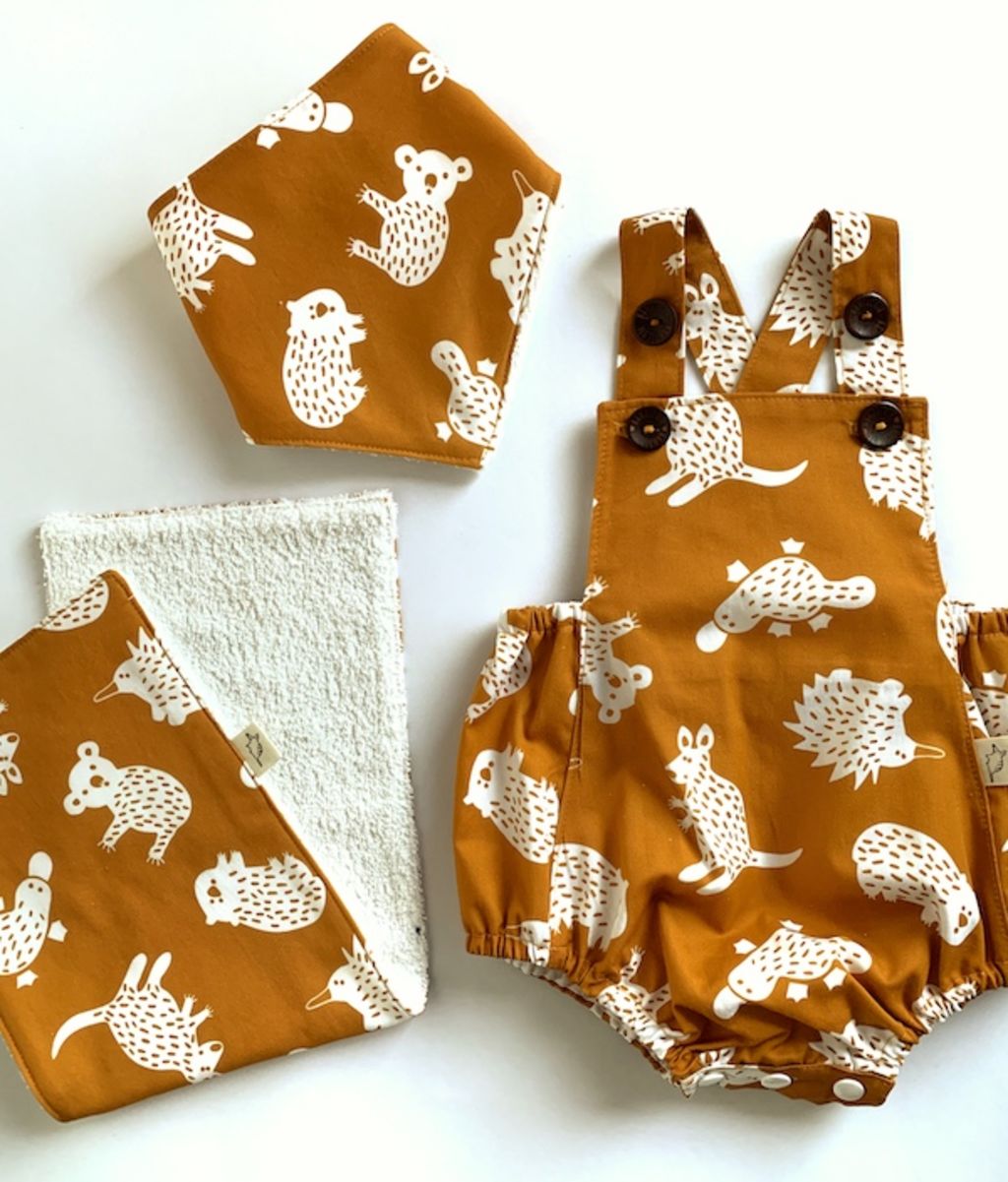 Price: $80
Available at: Bandicute
If you're looking for a gift for a new mum, you can never go wrong with this. This oh-so-cute baby romper bundle is excellent value for money and comes with a romper, a matching bib and a burp cloth. This mother-daughter team are based in Gunning and their designs are all inspired by Australian wildlife.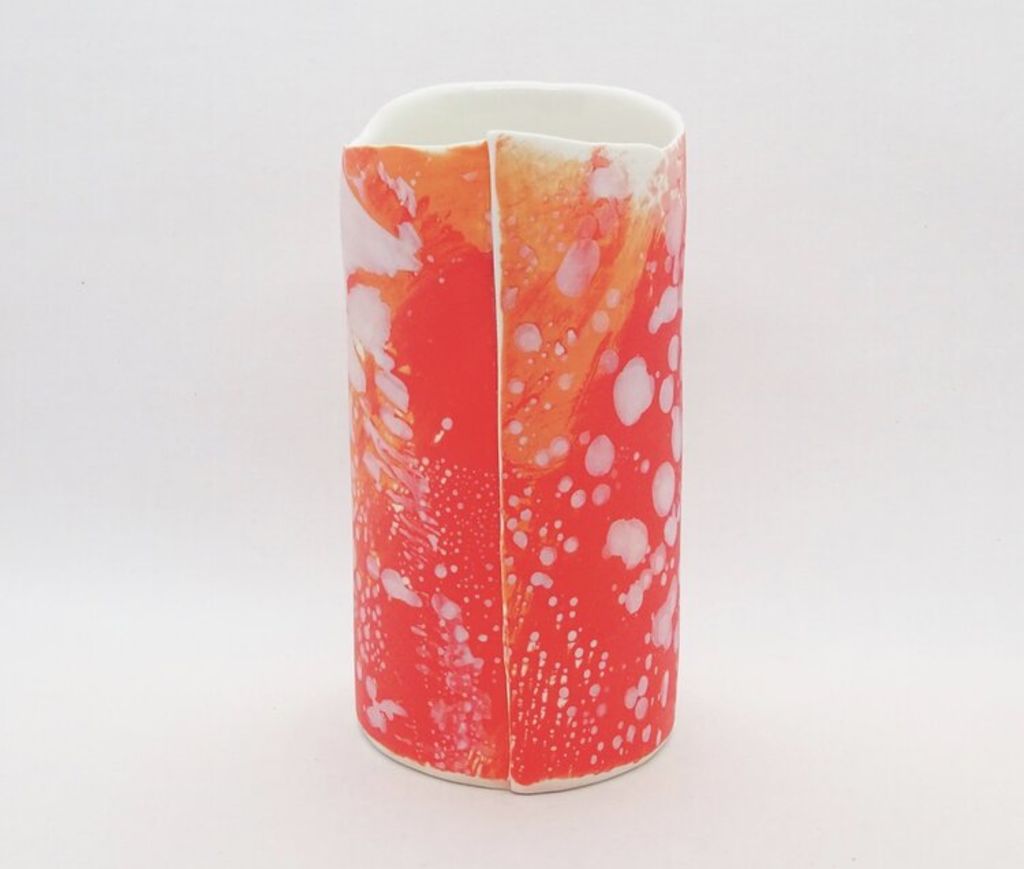 Price: $95
Available at: Tania Vrancic Ceramics
Tania Vrancic started her career in ceramics in 2005 at the Canberra Potters Society and, since then, her ceramic works have been featured in a number of galleries across the capital. This beautifully mono-printed vessel can be used as a vase or a tea-light holder.