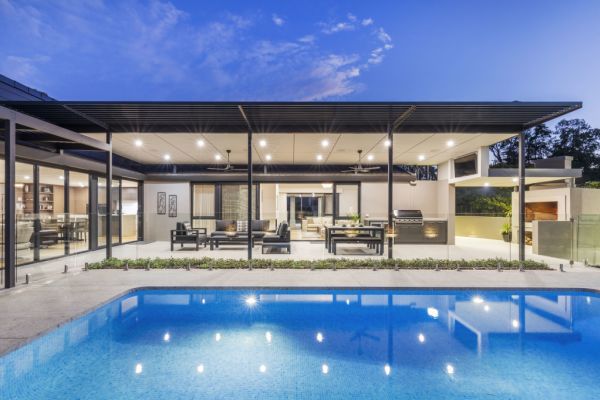 Sustained buyer demand in Canberra fuels a seller's market into the new year
A brand-new year offers more of the same future as far as a sellers' market is concerned – and it's set to stay that way for the foreseeable future.
Sophie Luton of Luton Properties Manuka says that's a common theme across all suburbs.
"You could say all of Canberra is a property hot spot as far as upward pressure on prices is concerned," she says.
"There's sustained buyer demand from first-home buyers to upgraders and downsizers – but supply is still tight, particularly in the family home segment."
Luton says the demand is likely to be compounded by the annual influx of people transferring to the capital.
"And we're seeing people exiting the bigger city markets for the Canberra lifestyle," she says. "They're opting for a gentler pace that's combined with all the advantages of a city."
Dan McAlpine of Belle Property Kingston says he expects current market conditions to continue well into the year.
"Supply is likely to remain tight. A big factor, I believe, is movement – or, rather, a lack of it," he says.
"While the COVID impact on the local property market has been minimal, I think many people have really considered whether they need to move or not – and many are just staying put."
McAlpine says he expects the price growth that characterised 2020 to continue.
"Low-interest rates and a further easing of lending conditions will drive further buyers into what is already a tight sellers' market," he says.
Sellers. In the three months to September 2020, the capital's median house price recorded the strongest annual growth in three years to $817,810, according to the Domain House Price Report. It continues to be a sellers' market characterised by a thin supply of properties.
Buyers. More buyers are coming into the local market through the annual influx of postings, transfers and relocations. They are joining pools of highly competitive buyers across most property segments.
Trends. COVID-19 has accelerated the evolution of the working-from-home option. That's changing buyer needs and priorities with spaces for home offices now hot ticket items – along with more entertaining spaces.
Allhomes' top pick of upcoming auctions:
Many diplomatic residences call O'Malley home, and you begin to understand the appeal of this Woden Valley suburb when you see homes like this masterpiece in Timbarra Crescent.
This five-bedroom residence is on more than 2600 square metres of elevated land that provides a big buffer between neighbours and some outstanding views toward the Brindabellas.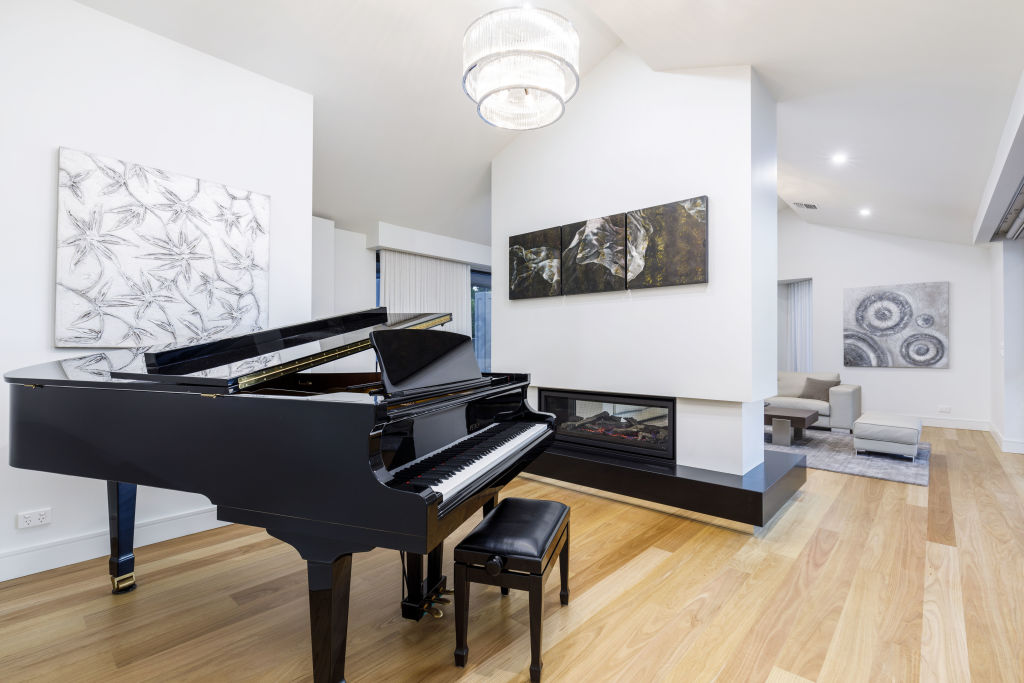 The gated and landscaped property is entered via a dual-access driveway that enhances a sense of arrival at somewhere special. And it doesn't disappoint.
This home has everything to ensure family and guests can wait out any event – like a pandemic – in style and luxury.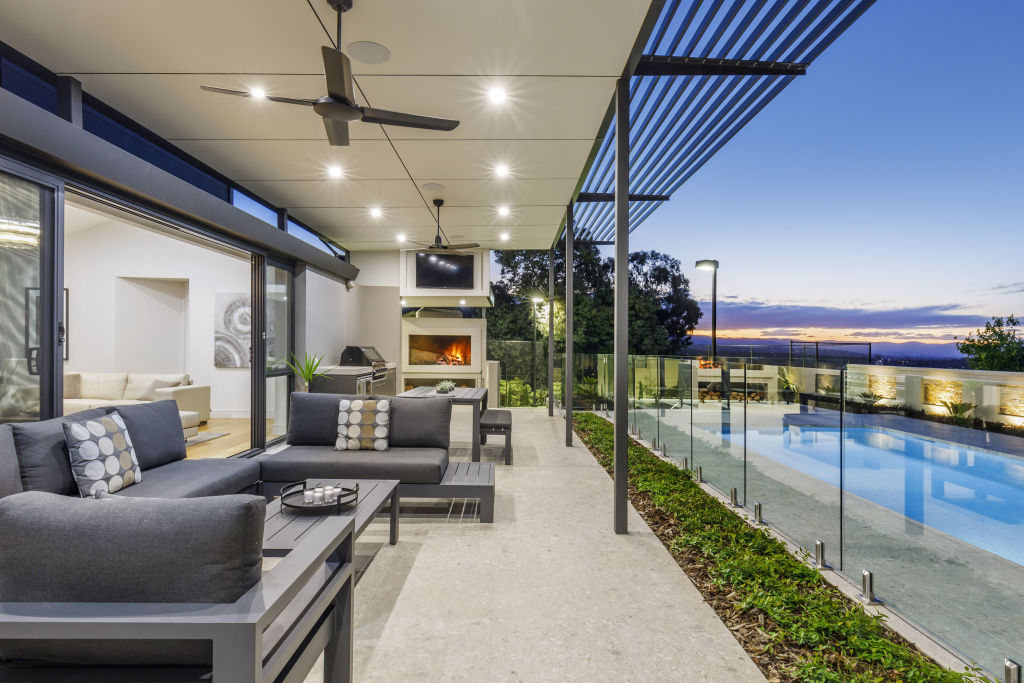 Aside from the multiple bedrooms, there are three en suites, formal living and dining areas, and a basement home theatre (or rumpus).
Of course, the kitchen is a sleek showpiece with an island bench along with quality convection, steam and microwave ovens, an induction cooktop and an integrated double fridge and freezer.
Additional features include an atrium foyer, blackbutt timber flooring and double glazing throughout. There's a two-way gas fireplace in the living-dining area with access to both the front terrace and the rear al fresco area.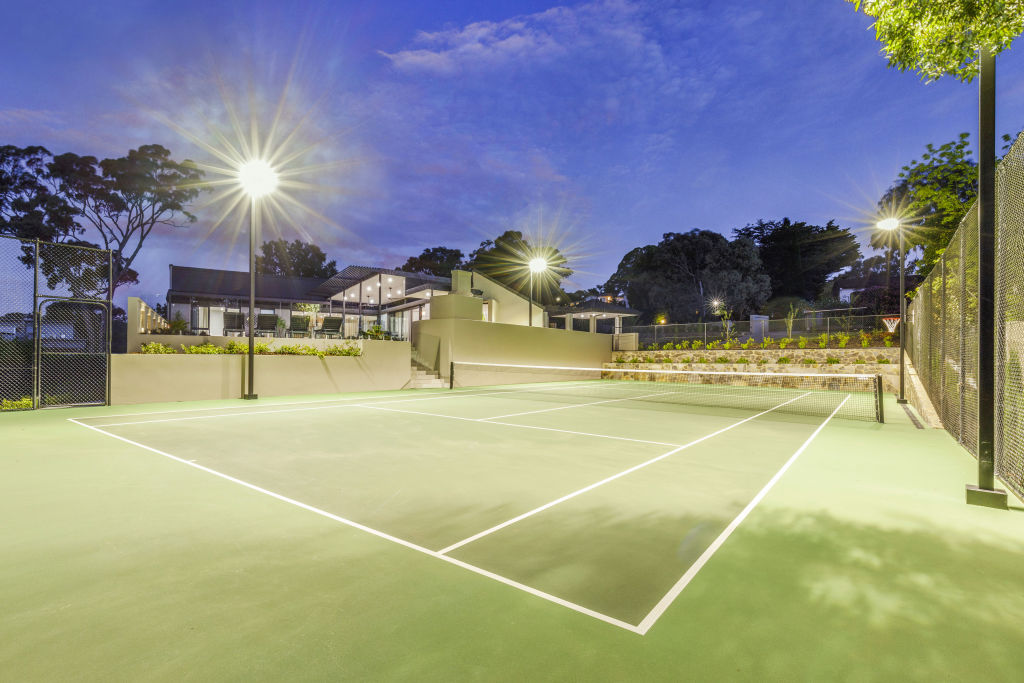 The latter has ceiling fans, a built-in barbecue and fridge – and a fireplace. Best of all, it overlooks a sparkling, solar-heated swimming pool and floodlit tennis court.
There are two double garages, automatic irrigation and a security system with app-operated cameras.
Price guide: $4 million +
Auction: 10am, February 27
Agent: Luton Properties Manuka, Sophie Luton 0410 750 413 
Or try these:
Price guide: $1.2 million+
Private sale
Agent: One Agency Sandy Morris, Sandy Morris 0420 380 895
Price guide: $1.1 million
Auction: 10am, January 30
Agent: Ray White Canberra, Phyllis Tidmarsh 0439 795 369
Price guide: $1.595 million +
Private sale
Agent: 3 Property Group, Paul Hamilton 0400 550 805
Auction: 2:30pm, January 30
Agent: Independent Inner North & City, Fiona Murray 0409 582 102