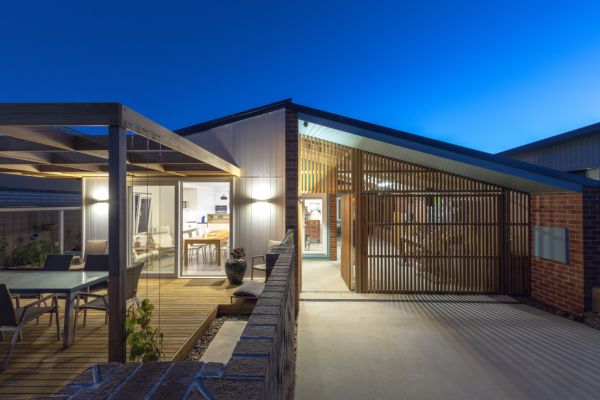 The Canberra homes featured in this year's Sustainable House Day
Sustainable living is all the craze when building and buying homes and 10 homes across the Canberra region will open their doors, virtually, to showcase their sustainable designs later this month.
The annual Sustainable House Day, run by non-for-profit organisation Renew, showcases some of the best environmental homes in Australia. It aims to inspire people to live sustainably, show them how they could lower their energy bills, and live comfortably while helping the environment.
In light of the COVID-19 pandemic, participating homes will be creating video tours and participants will have the opportunity to ask the home owners questions about their homes.
This year, Jenny Edwards and her husband David will be giving the public a glimpse into their Wright home, dubbed Canberra Beach House.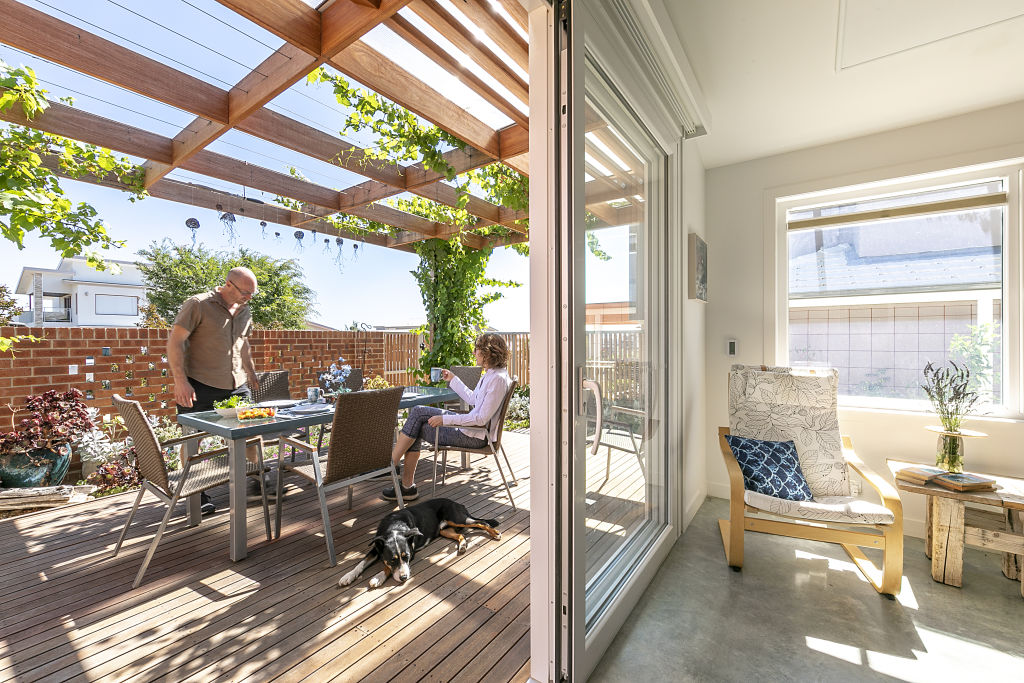 The couple grew up by the ocean so they wanted to create a home that felt like a beachside getaway.
The four-bedroom house sits on a compact 405-square-metre block and boasts an 8.2 energy efficiency rating.
When designing the home, the couple's must-haves were a four-bedroom but spacious property (despite the small block of land), an 8-plus star energy efficiency rating and a seamless indoor-outdoor connection.
As a building scientist and managing director at Light House Architecture and Science, Ms Edwards was well qualified to see her vision through, employing 360 Building Solutions as the builders. 
The duo also took out combined awards at the HIA GreenSmart Awards this year, which recognised the pair's projects in creating environmentally-responsible housing.
"We combined my scientific approach with the architecture process. At every stage of the design process, I did thermal performance simulations to optimise the energy-efficiency levels," Ms Edwards said.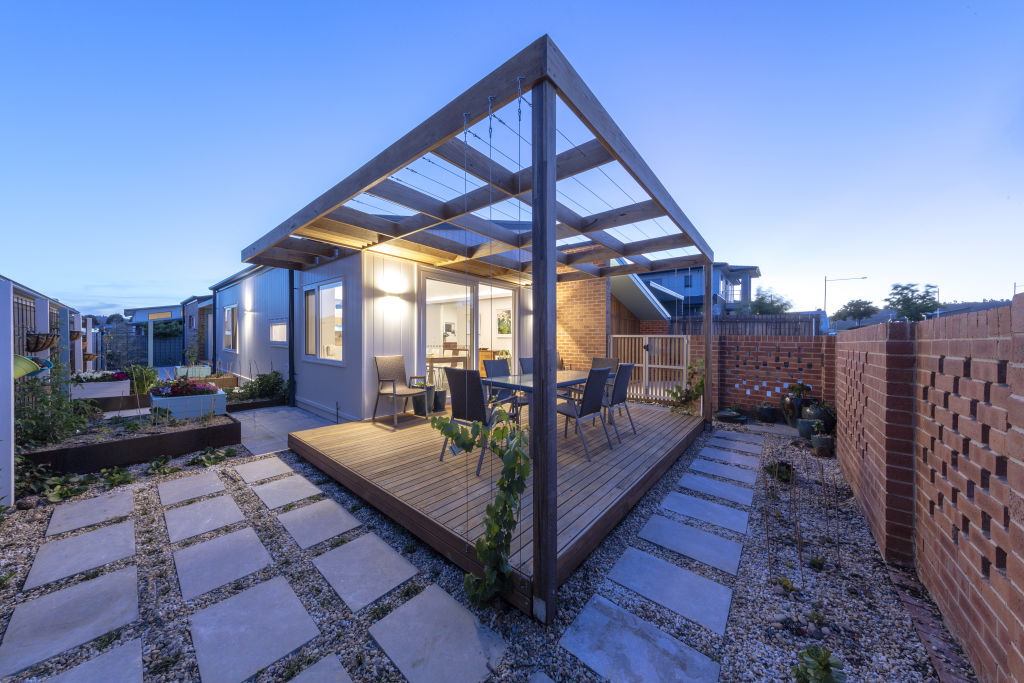 So, it comes as no surprise that creating a sustainable home was a top priority for the couple.
"It's the core philosophy of the business – light-filled, light-footed, climate-resilient, comfy homes," Ms Edwards said.
"We soak up free heat from the sun during winter and shade in summer. It's a well-insulated, well-sealed home. We simply don't need to heat much and rarely need to cool."
The smaller block of land worked in their favour when building their house, Ms Edwards said.
"With good design, a smaller home can feel and function as well [if not better] than a much bigger home," she said.
"Smaller houses mean smaller build cost, smaller running costs, and less time and money spent maintaining and cleaning, and more time enjoying life."
The all-electric house generates energy from its 600W far-infrared panel on the ceiling of each bathroom and, according to Ms Edwards, their total annual energy bills are one-quarter of a typical Canberra family home.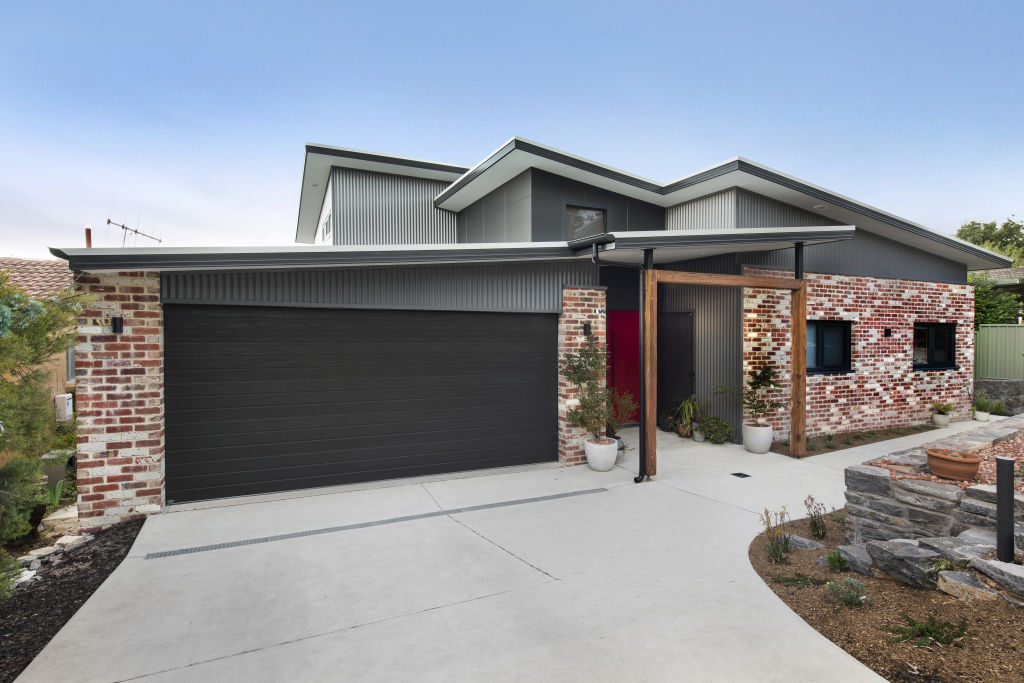 Other Canberra homes featured in the Sustainable House Day include a three-bedroom home in Waramanga house made with rammed earth, a granny flat in Macquarie that was economical to build and run; and the refurbishment of a home in Yarralumla.
You can find out more information about the Canberra homes on the Sustainable House Day website.