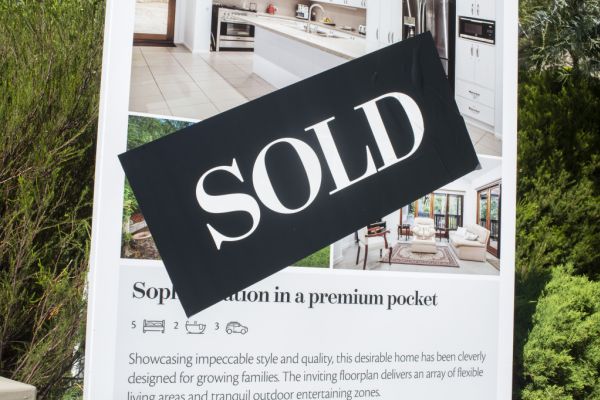 The Canberra suburbs where house and units prices increased amid COVID-19 crisis
While the economy is still bearing the weight of the pandemic, house and unit prices across Canberra suburbs have continued to defy the decline seen in other cities, particularly Dickson units and Franklin houses.
According to the latest Domain House Price Report for the June quarter, units in Dickson and houses in Franklin experienced the biggest spike in median price year-on-year.
This comes after Canberra bucked the downward trend seen in other capital cities, recording the strongest quarterly growth of 4.1 per cent to a record median house price of $800,000.
The data is based on suburbs with more than 50 sales in either houses or units over the 12 months to June 2020. Only 36 suburbs fit into this category for houses and 23 for units.
According to the figures, units in Dickson have come out on top with the highest median price growth year-on-year out of all Canberra suburbs. Unit prices in the Inner North suburb increased by 22.4 per cent to $562,000.
This was followed by units in Griffith in the Inner South with an increase of 8.7 per cent to $489,000 and Barton in the Inner North with an increase of 7.6 per cent year-on-year to $525,000.
Domain senior research analyst Dr Nicola Powell attributed Dickson's unit growth to the suburb's "rejuvenation" in the last year.
"Dickson's growth in one year is almost similar to its five-year growth of 27.7 per cent. To me, it says that it has been a sluggish market prior to the last year," Dr Powell said.
"The suburb has been benefitting from the developments that have been built around the area and the light rail interchange that's only walking distance from the Dickson shopping centre. There are several units that have seen a decline but Dickson has continued to maintain its strong growth."
In the housing market, Franklin in Gungahlin saw the highest increase in median price growth year-on-year, up 12.8 per cent to a median of $775,000.
This was followed by Casey in Gungahlin and Narrabundah in the Inner South, both with a yearly increase of 11.2 per cent to $675,000 and $1.025 million, respectively.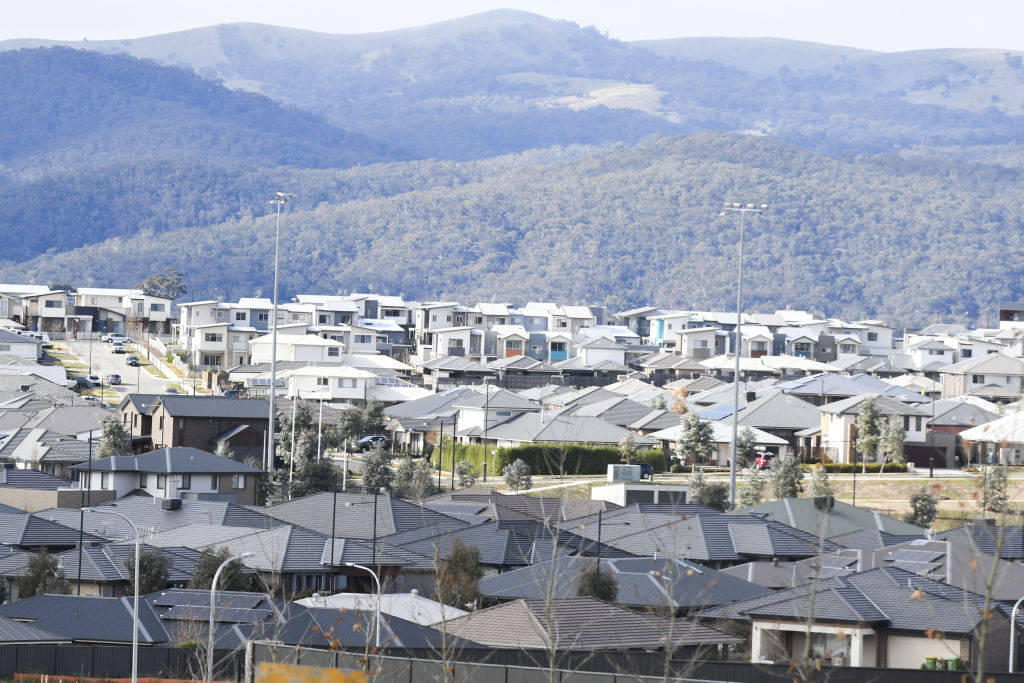 Brett Hayman of Hayman Partners said the figures reflected what he was seeing in the market, noting that the house price growth in the top three suburbs was being driven by families and those who were working from home.
"Those suburbs, particularly the Gungahlin suburbs, offer a large home with a small backyard so people with busy lifestyles don't have to worry about maintaining a yard during the weekends," Mr Hayman said.
"While houses in Narrabundah are attractive to those wanting to be close enough to the city and to the Parliamentary Triangle. It's proximity to key Canberra sites are luring buyers and driving that growth."
Both Dickson units and Franklin houses also recorded the highest growth in the three months to March 2020.
Meanwhile, units in the suburb of Gungahlin recorded the biggest annual fall of 14.7 per cent to $332,500. This was followed by Mawson units in Woden Valley with a decline of 13.9 per cent to $456,000 and Campbell units in the Inner North down 13.8 per cent to $572,500.
When looking at house falls, Campbell was down 9.6 per cent year-on-year to $1.175 million. This was followed by Gungahlin suburbs Crace down 6.1 per cent to $765,000 and Palmerston down 5.8 per cent to $612,250.
Despite the price falls, Mr Hayman said this was the busiest the market had been in light of the pandemic.
"Every suburb is doing leaps and bounds at the moment, and I don't think I could narrow down what suburb is doing better or worse than the other," Mr Hayman said.
"Notoriously, there's been very little stock on the market and any new properties that have come on the market, a record number of buyers have been coming through.
"We have seen auctions brought forward and a number of pre-offers made which goes to show the strength and confidence instilled in the Canberra property market."