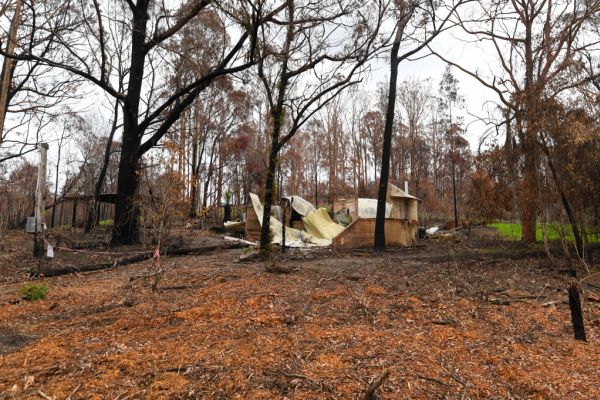 The Container Project: How Canberra agents and businesses are helping bushfire-affected communities
Canberra agents have rallied behind a new initiative to help communities in the NSW South Coast who bore the brunt of the bushfires that devastated homes, beloved community centres and entire towns. 
The initiative dubbed The Container Project was founded by Palmerston man Andrew Dale, the owner of G Spot Canberra in Gungahlin.
The aim of the project is to buy 45 shipping containers for individuals and families who are currently homeless in the South Coast. 
The shipping containers will be used as temporary accommodation, providing people with shelter during wet weather and storage for any belongings they may have.
People who'd like to donate can purchase a container and pay it off over a 12-month period. Alternatively, Mr Dale is accepting any monetary donations via the G Spot Canberra Facebook page.
For two Canberra agents, Matt Sebbens of Blackshaw Belconnen and Luke McAuliffe of Blackshaw Gungahlin, it was a no-brainer to lend a helping hand.
Instead of paying for a container via instalments, Mr Sebbens purchased a shipping container outright in a bid to "get it there sooner rather than later".
"We felt an urge to do this as soon as we heard about it," Mr Sebbens said.
"When we spoke to Andrew, he spoke about the mental health challenges that community members are facing after the bushfires and personally, it's something I'm quite passionate about.
"So, when we saw that there was an opportunity to assist by providing safe storage for people's belongings and a place to sleep away from wet weather … we wanted to get involved with it and support [it]."
Mr McAuliffe, on the other hand, stumbled across the initiative on Facebook one evening, and immediately wanted to take part in it. 
"I grew up in the South Coast as a kid and have very fond memories there with my family and friends," Mr McAuliffe said.
"Since the bushfires, I've tried to help in any way, shape or form and being able to share this initiative with others has been great … we just wanted to see how we could help."
For Mr Dale, the idea of the project came off the back of donations he was already receiving to donate to the South Coast in November.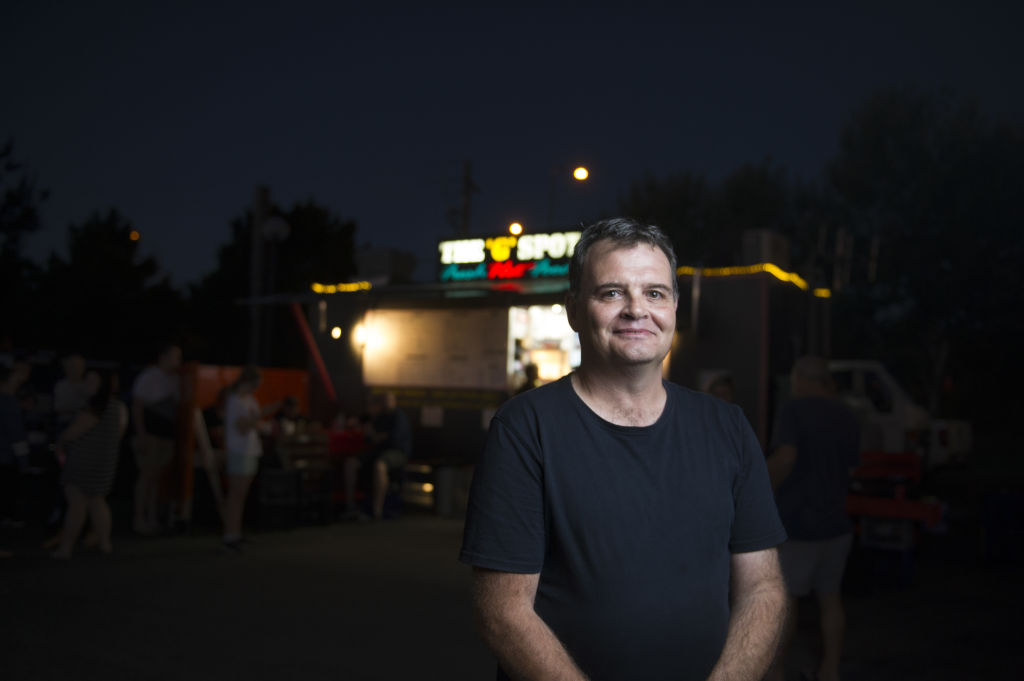 Since November, Mr Dale has helped send 70 semi-trailers with wooden pallets of items donated from the Canberra community and beyond including foods, water, cooking utensils, 20 cars, $20,000 worth of hay and 60 to 70 pieces of white goods to people in the South Coast.
With the money donated from various people, Mr Dale then decided to purchase 10 shipping containers to kick-start The Container Project.
"So far, we have enough commitments from people to order 30 shipping containers," Mr Dale said. 
"We expect to start shipping the containers down the coast in the next two weeks."
According to Mr Dale, he'd spoken to people "who have been living in tents for the past six weeks and have nothing on them".
"Those are the people we are helping. You never know, we could be saving a life, we could be getting someone out of the rain or cold," he said.
Mr Sebbens added that while it's easy to change "our focus" in light of coronavirus, "I think the most that we can do is try and keep an eye out on what's happening in the South Coast, because it's a connected part of Canberra and it's important to look after the community and one another".