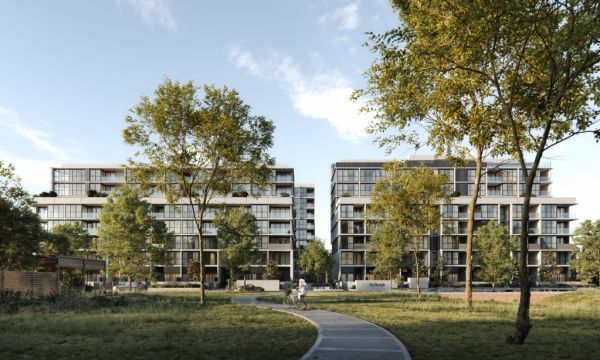 The Inner North apartments where living smart is possible
I recently read an article that said Canberra's north is expanding rapidly, with far more residents living in the city's north than south, and the Inner North is projected to grow by 77,000 people by 2060.
That is, in large part, thanks to the multitude of higher-density housing built in the established area.
I'm a huge advocate for Canberra's growth and can't wait to see the life, vibrancy and amenity an extra 77,000 people are going to bring to the Inner North.
I just wish I wasn't going to be heading into retirement age when it finally happens.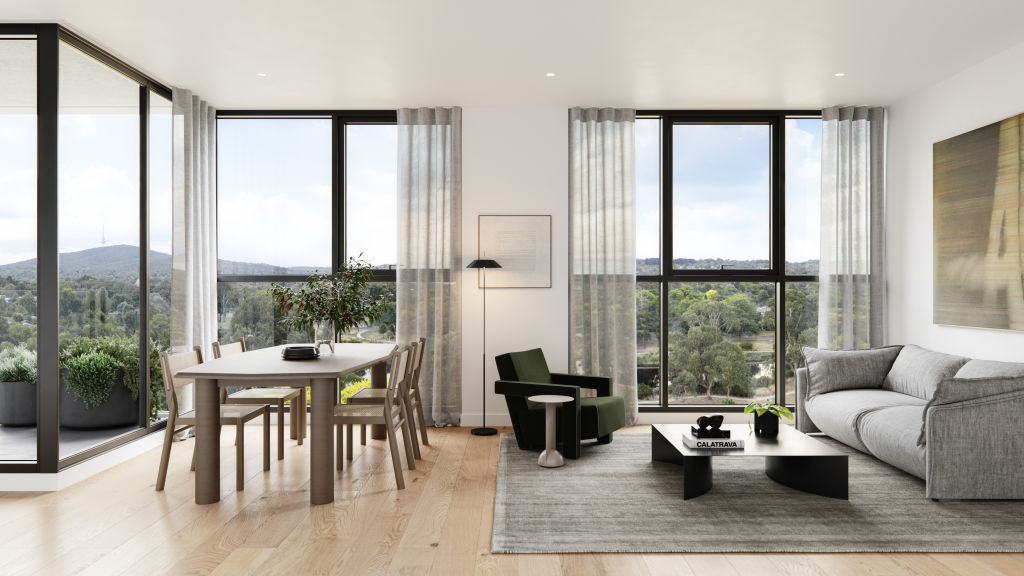 In saying that, the current developments planned, in progress or recently completed, especially around the Dickson end of Northbourne Avenue, are already transforming the area.
One of the larger precincts is JWLand's Northbourne Village. The first stage, titled Embark, is already sold out and complete.
The second stage, The Sullivan, is nearing completion and nearly 90 per cent sold, while the third and final resident stage of the precinct, De Burgh, has just been launched to market.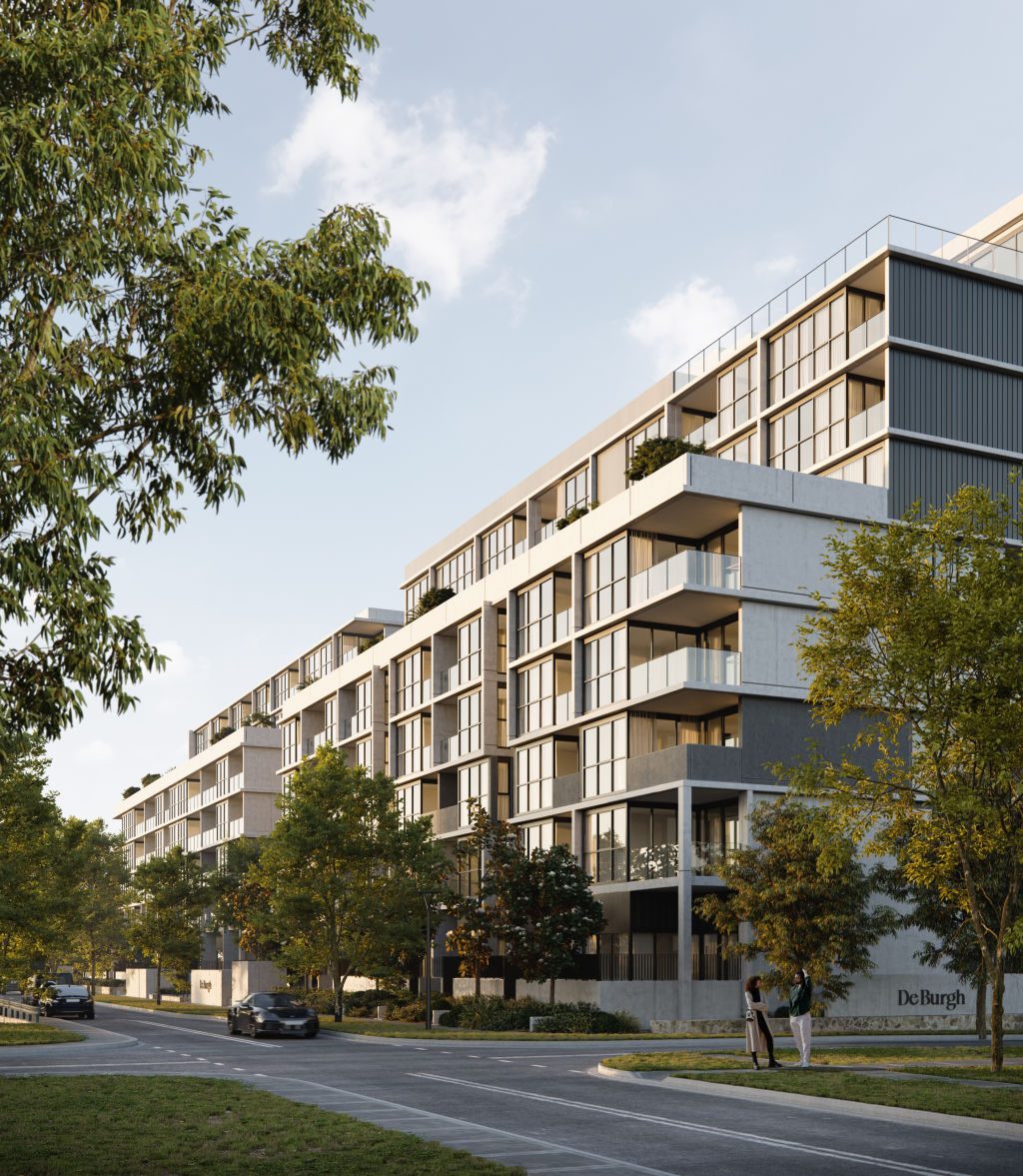 "De Burgh is a combination of studios [and] one, two and three-bedroom apartments," says JWLand project marketing manager Nick Babic.
"It's split over two buildings. The first building has Northbourne Avenue frontage and is nine stories high. The second building is De Burgh Street and is six stories in total." 
One thing that stands out in this particular development is the use of smart technologies that will make living here even more convenient than its central location.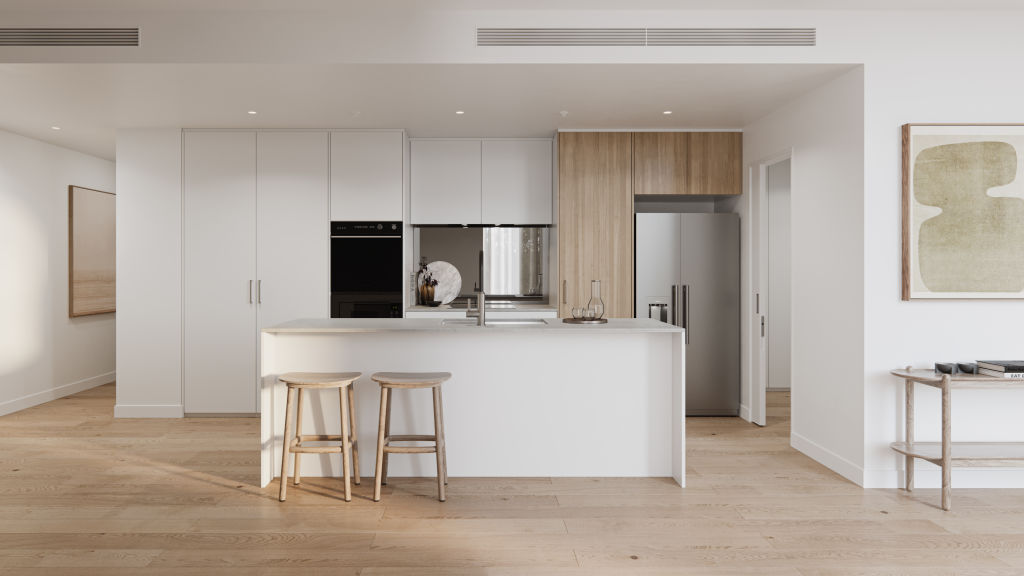 "We'll be incorporating technology that allows residents to control things like lights and air-conditioning, so before you leave work, you can heat up your home in winter or cool your house down in summer," Babic says. 
"We'll also have an optional digital door-locking system that works similar to a hotel so you can access your apartment with just your phone."
The apartments feature Fisher and Paykel appliances, including an induction cooktop, oven, dishwasher and range hood.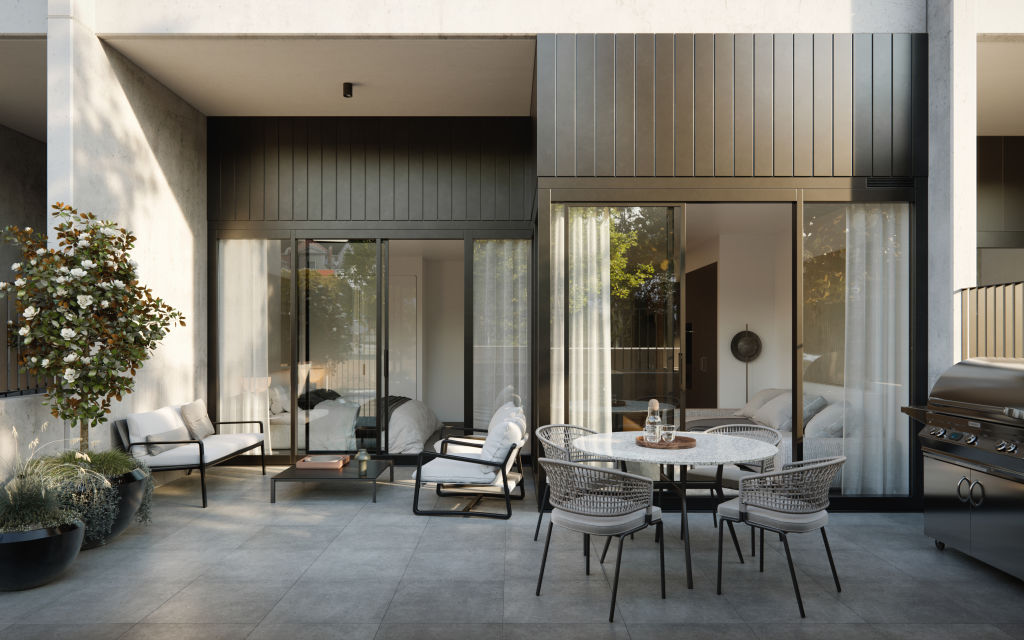 They also have double-glazed windows and ducted, reverse-cycle air-conditioning, with the condenser located away from the balcony to maximise usable space and allow for more peace and quiet. 
The precinct will also offer a rooftop garden with barbecue facilities for those times you'd like to entertain a group of guests, a landscaped central courtyard to wind down in, a residents' gym for keeping fit, and a parcel locker system to make online ordering a breeze. 
"These units are perfect for first-home buyers or second-home buyers who might already have an apartment in the far north or south of Canberra and want something more centralised," Babic says. 
Situated just three kilometres from the city, De Burgh's location is nearly unbeatable.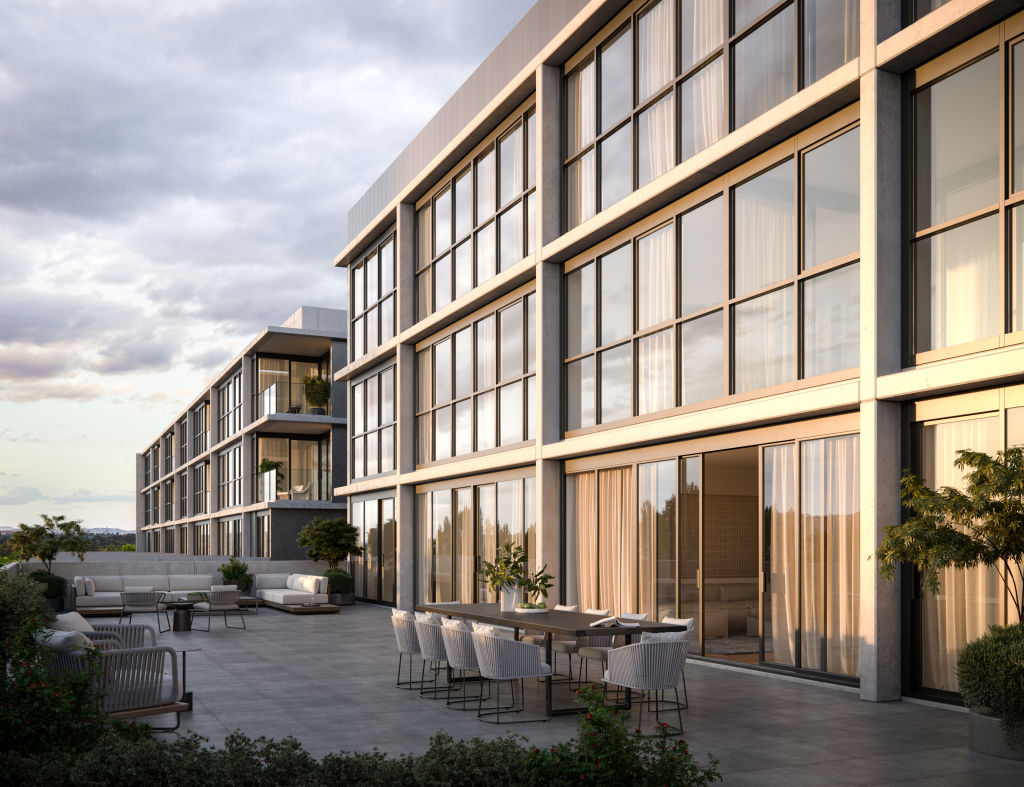 "You have two light rail stops to choose from which are 600 metres from each other, which makes commuting to the city or Braddon really easy," Babic says. 
"Lyneham shops are really great and easily accessible, but you're also just down from Dickson shops – less than a 10-minute walk, in fact – which has so many incredible eateries, a Woolworths and a new Coles set to open soon."
The expected completion is mid-2025. 
Price guide: $440,640-$1,016,740+
Agent: JWLand, Natasha Johnson 0434 104 556
Feature we love: Smart technology that allows you to control elements like lights and air-conditioning from your phone, no matter where you are.