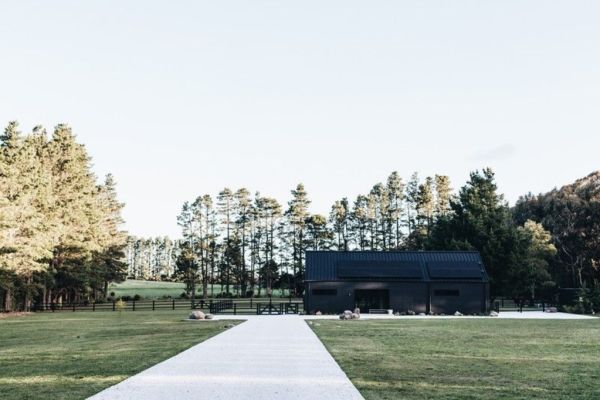 'The most amazing weekender': All black Southern Highlands barn with everything at your fingertips
Sitting in the middle of just under two hectares of land is a black barn surrounded by stretching paddocks and whispering pine trees. 
From the outside, the property – affectionately known as the Black Barn – is a jaw-dropping contrast to the surrounding area of Fitzroy Falls, a quaint village in the Southern Highlands region of NSW.
But once you step inside, the Nordic-inspired interior makes you feel like you are somewhere else entirely.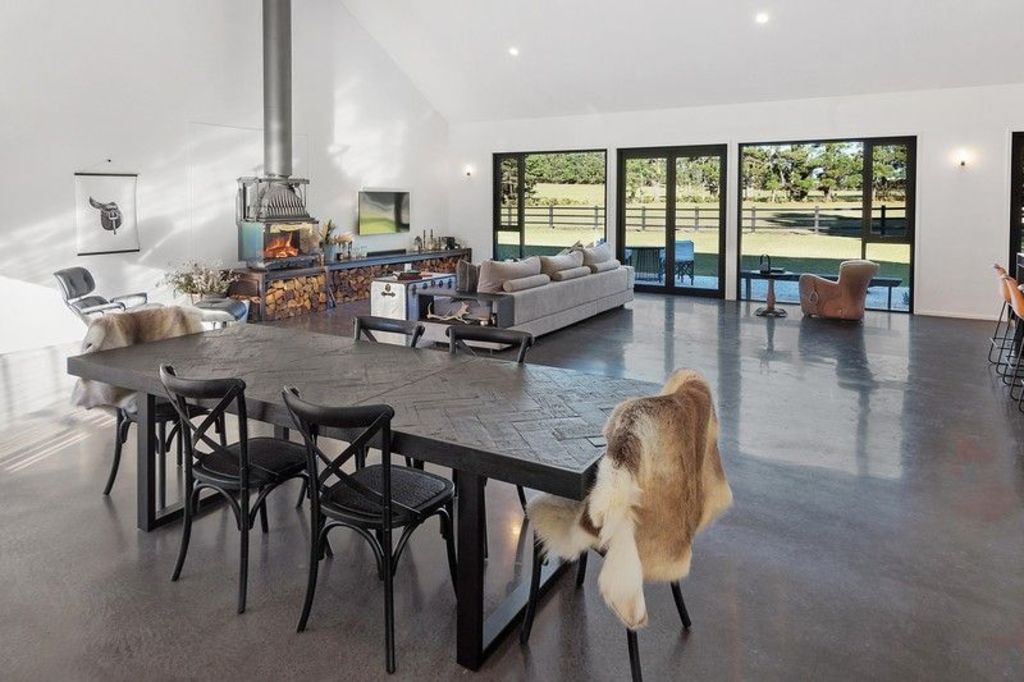 Selling agent Sarah Wotton of DiJones Real Estate Southern Highlands said the home was a dream design for its current owner.
"[The seller] is a designer, and had the image of [the property] in her mind," she said. "When she got the block of land, she knew exactly how she wanted it to look, and developed it from the ground up."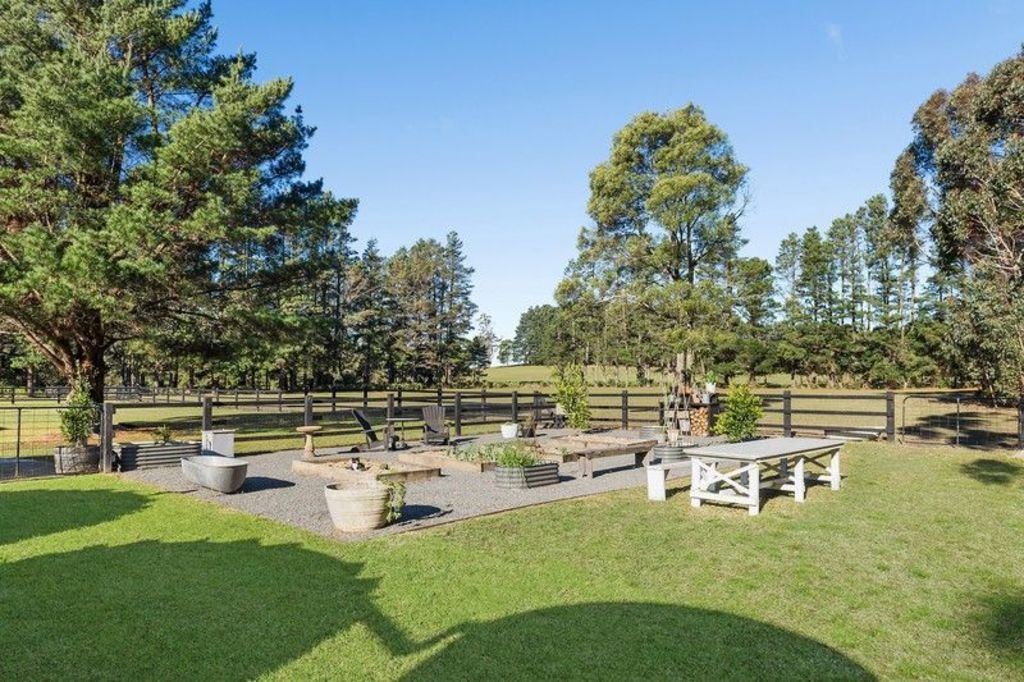 About 20 minutes from Kangaroo Valley and Bowral, the home boasts a spacious living area with soaring, 6.5-metre-high cathedral ceilings and a burnished concrete floor, giving the inside of the residence just as much drama as the outside. 
Contemporary, vintage and bespoke design elements further amplify the uniqueness of the home. 
Designer details are evident throughout the property, including a Cheminees Philippe fireplace, which will "make you squeal when you look at it", Wotton said. 
Thanks to its interior and exterior design choices, the Black Barn is extremely popular with people who value style, aesthetics and quality, she added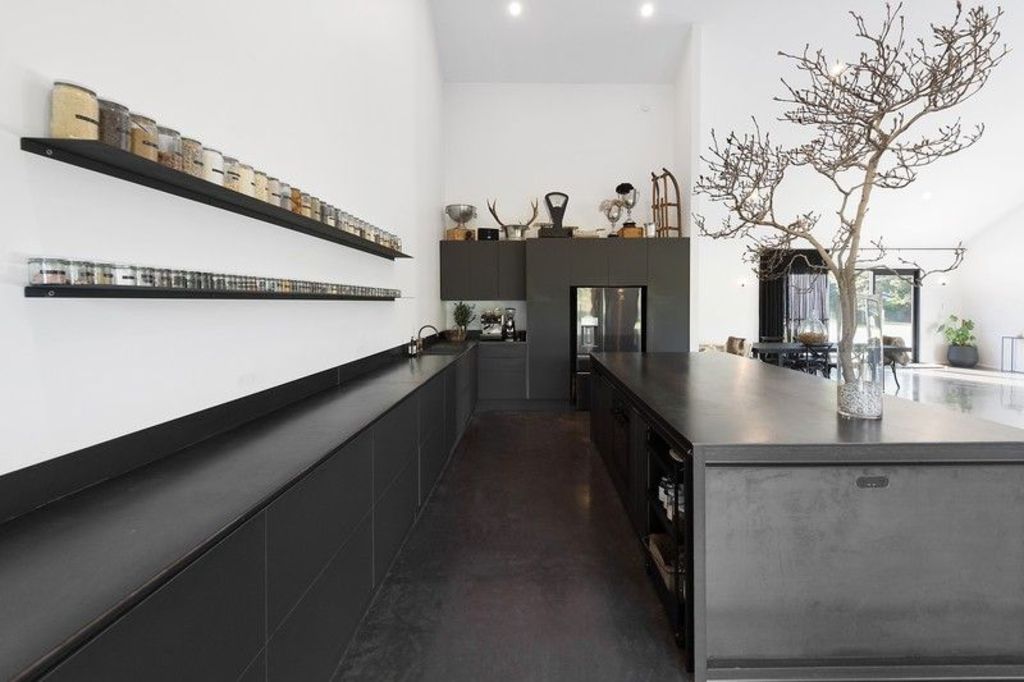 The jaw-dropping exterior of the house is just one of many elements to which buyers are drawn.
"Another stand-out feature is that the property is entirely off-grid and it's not reliant on any supplies," Wotton said. "A tank water septic system, solar energy, wood-fired heating and a big vegetable garden – the opportunities to live footloose and fancy-free are abundant.
"Airbnb would be another obvious avenue to pursue, and it would be the most amazing weekender, too."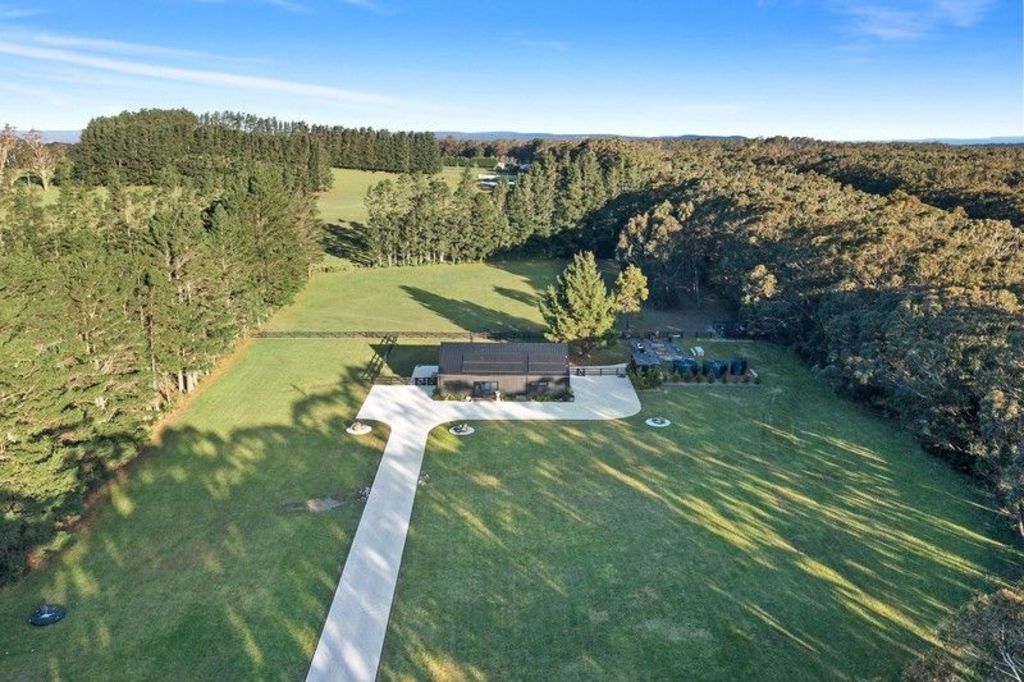 With all of these possibilities tied in with the unmatched design choices, the Black Barn has been hugely popular during the sales campaign, Wotton said. 
"There has been an overwhelming amount of inquiry," she said. "It's very much what people love – that style of architecture, the farm, the little slice of the country.
"All of the design elements it incorporates are very on-point."