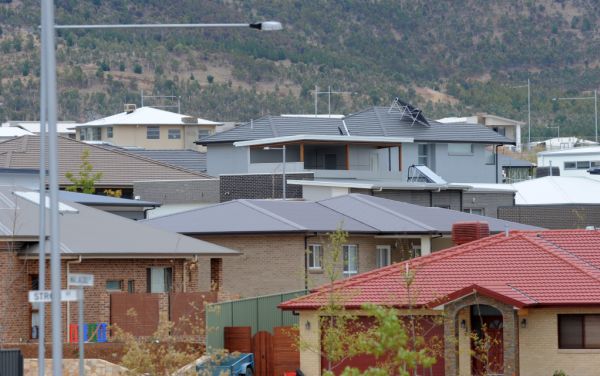 Top 10 most affordable suburbs to buy a house in Canberra
With three consecutive years of steady house price growth, Canberra's robust market suggests that once you've landed a spot on the property ladder, you can sit back and enjoy a fruitful investment. 
If you're on the hunt for a new home, there are still affordable houses in the nation's capital – you just need to know where to look.
The Domain House Price Report for the March quarter found Canberra's median house price was $779,050, up 4.4 per cent year-on-year.
In April alone, there were six suburb records broken via online auctions and private sales, including one home which recorded the first million-dollar sale for Bonython.
The latest report also shows Banks to be the cheapest suburb to buy a house with a median of $520,000, up 7 per cent year-on-year.
This was followed by Gordon with a median house price of $530,000, down 7.8 per cent year-on-year. Despite Gordon's decline over the year, on a five-year outlook the suburb's median has increased by 7.6 per cent.
Macgregor and Ngunnawal both had a median of  $540,000, up 1.9 per cent and 3.8 per cent year-on-year, respectively; and rounding out the top five was Holt at $560,000, up 4.7 per cent over the year.
So, if you're looking for a home in the ACT's most affordable suburbs, here's what you can get for less than their respective median house prices:
Price guide: $519,000 +
Price guide: $419,000 +
Price guide: $485,000 +
Price guide: $535,000 +
Price guide: $544,950
Price guide: $495,000 +
Price guide: $430,000-$450,000
Price guide: $570,000
Price guide: $399,000 +
While there are no homes on the market in Dunlop under the suburb median, you can try your luck at the auction of this four-bedroom home.
Auction: May 23