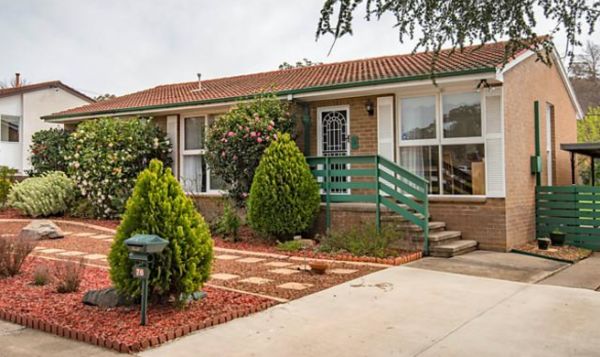 The houses you can get under Canberra's median rental price
Canberra tenants are having to dip deeper into their pockets for a rental property as the median asking rent for a house has once again seen the city topping the nation as the most expensive capital.
The latest Domain Rent Report for the December quarter 2020 showed the city's median asking rent increased by 3.4 per cent over the quarter and year to $600 per week.
With a vacancy rate of just 1.1 per cent in December, Canberra's rental market is a frenzy of would-be tenants pressed to find a new property in an increasingly competitive landscape.
There are tried and tested ways you can make your application go to the top of the pile and, in a rising rental market, it doesn't hurt to add in a little spice and treat an open-for-inspection as a job interview. 
We've compiled a list of houses available for rent across the capital that are less than the city's median asking price per week.
Price guide: $480 per week
Price guide: $570 per week
Price guide: $500 per week
Price guide: $550 per week
Price guide: $560 per week
Price guide: $550 per week
Price guide: $450 per week
Price guide: $480-$500 per week