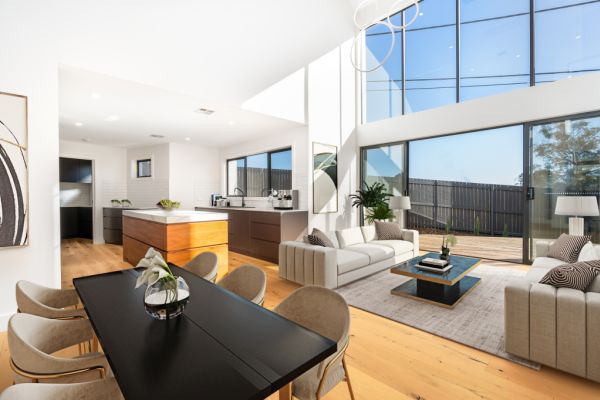 What you need to know before building a new home in Canberra
There's nothing like a newly built home designed to completely suit your needs.
Mario Sanfrancesco of Blackshaw Manuka says it starts with a block and – in an established area – that usually means a knockdown and rebuild.
"But before you start shopping for a block, you need to understand the cost of entry," he says.
"There are plenty of behind-the-scenes expenses before you even get to a build and these need to be incorporated into a finance-approved budget."
Sanfrancesco says buyers also need to be mindful that they don't overcapitalise on extras.
"That's no problem if you're going to be there for the long haul, but you do need to be mindful if you want to future-proof the resale price."
Terry Ring of Architects Ring & Associates says prospective buyers should consult an architect before they buy a block of land.
"Most people don't understand the rules and other factors around a block of land and what can impact the maximum size of home that can be built on it," he says.
"I've had people come to me after they've bought a block in a very good suburb but on inspection, there have been issues around easements, powerlines, neighbouring tree canopies and more. The home they thought they were going to build has then effectively shrunk."
Ring says if the parameters around the land are understood, then buyers are on their way to a bespoke home that will fulfil their dreams.
Land. The key to a successful new build is in understanding the rules that govern the size of home that can be built. Consult an architect on land selection before making a commitment.
Budget. Ensure you understand the costs involved in demolition and site clearance, other site costs and red tape. Build it all into an approved budget and make sure you have a contingency.
Future-proof. While you may intend a forever home, it may be wise to consider future-proofing a sale. Consult an agent about what features are well-regarded by the market and don't overcapitalise.
Check out this newly-built Red Hill home:
There are new builds and there are new builds. The ones that have the edge are the ones that involve an architect upfront. And that's the case with this development in Pera Place, Red Hill.
This modernist-influenced residence, designed by award-winning Terry Ring of Architects Ring & Associates, has made the maximum use of a skinny, sloping 442-square-metre Inner South block to create a spacious, light-filled home.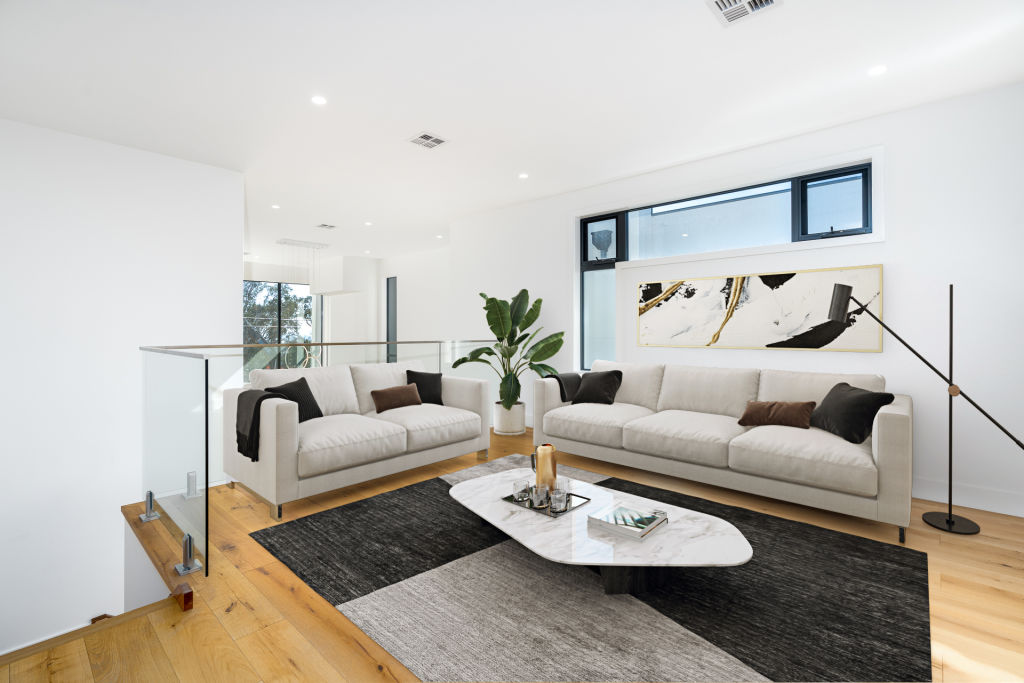 It muscles up with four bedrooms, or three and a study, two bathrooms, two living areas, a double garage and much more.
Street-level entry leads into the bedroom hub and houses one of those generous living areas. The main suite is segregated from the other sleeping quarters and features an en suite that's luxurious and funked up with groovy geometric tiles. That pattern is repeated in the main bathroom which also boasts a free-standing tub.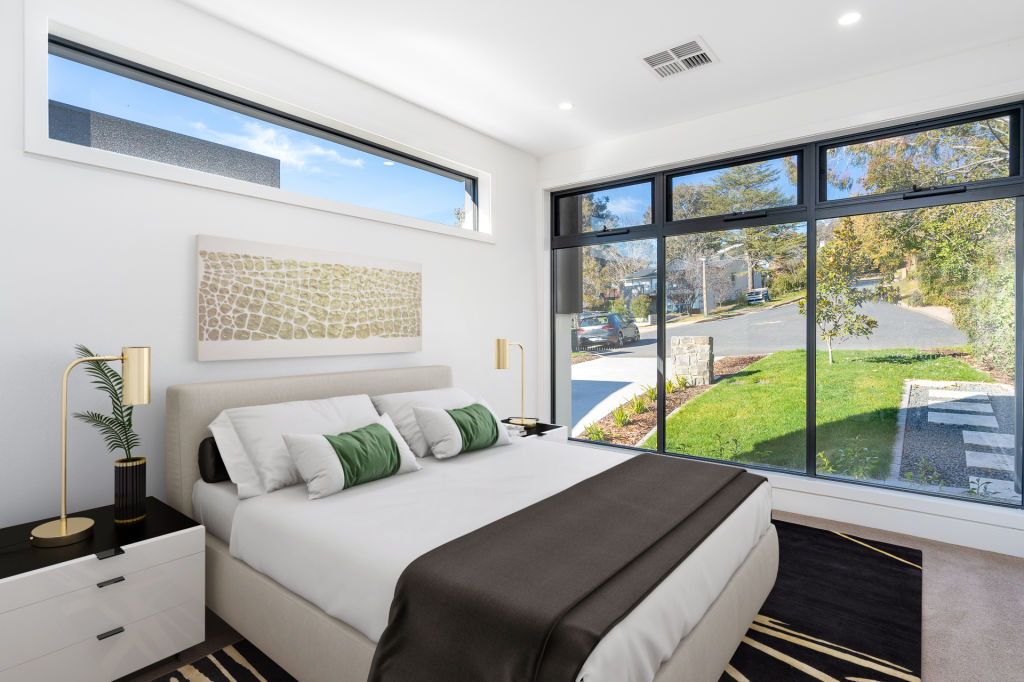 Central to the home and connecting to the outdoors is an open-plan kitchen, dining and family room that's spacious and sun-filled.
The designer kitchen has a combination of textures including stone, timber and matt black accents. The home chef will love the quality Miele appliances including gas cooktop, double oven, integrated fridge, ample storage and a butler's pantry.
The outdoor entertaining area provides a link to the landscaped rear garden for a space to enjoy all year round.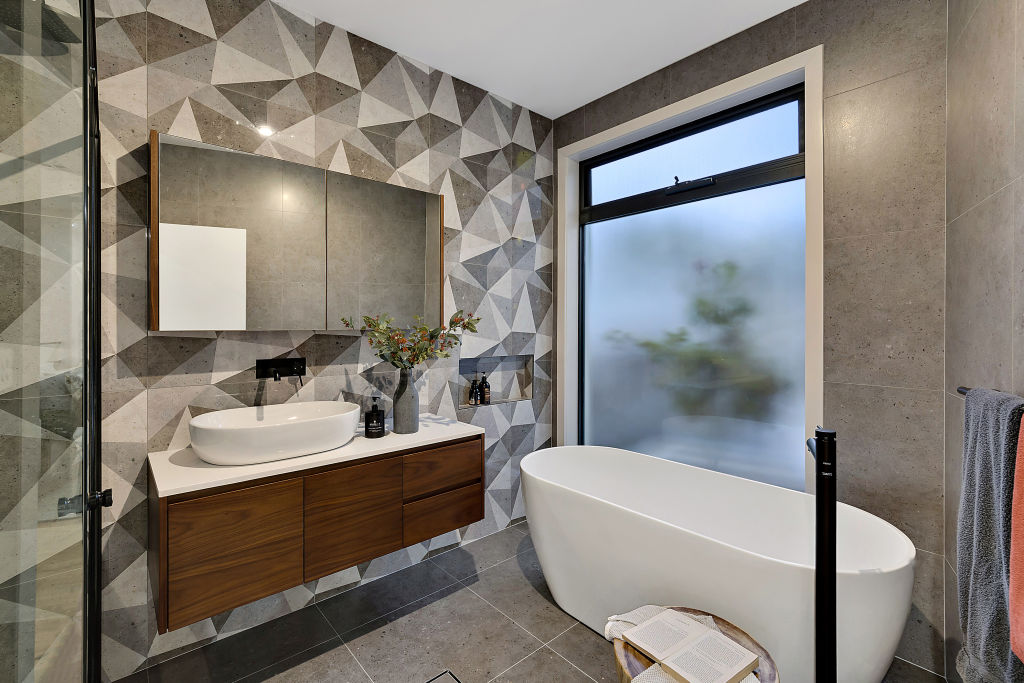 Price guide: $1.495 million +
Private sale
Agent: Blackshaw Manuka, Mario Sanfrancesco 0412 488 027
Or try these:
Price guide: $950,000 +
Auction: 11am, July 5
Agent: Hayman Partners, Anthony McCormack 0425 283 588
Price guide:$899,000-$979,000
Private sale
Agent: Instyle Estate Agents, Ante Vatavuk 0419 695 569
Price guide: $875,000
Private sale
Agent: Independent Woden, Jonathan Charles 0413 909 158