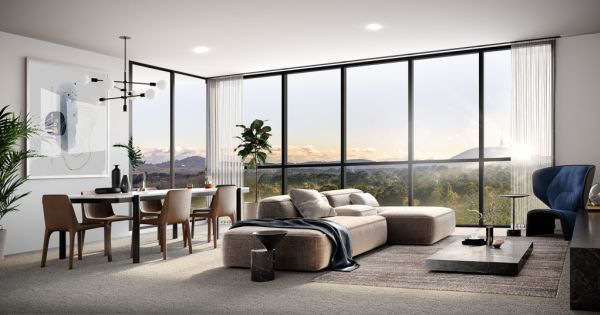 Woden Green: The Canberra development with its own private dog park
Whether you live on rural property or in an urban apartment, your home should be your sanctuary. A place to relax, de-stress and indulge in the things you truly love – reading a good book, catching up with friends, hanging with your pets. However it is that you wish to live, your home must be your facilitator.
In response to our newfound "pandemic way of living", Hindmarsh's newest development, Woden Green, is exactly that. It offers apartments that are a refuge from the stress of the world and allow you to enjoy the activities you love most, balanced with appropriate spaces to hide away and work from home, should the need arise.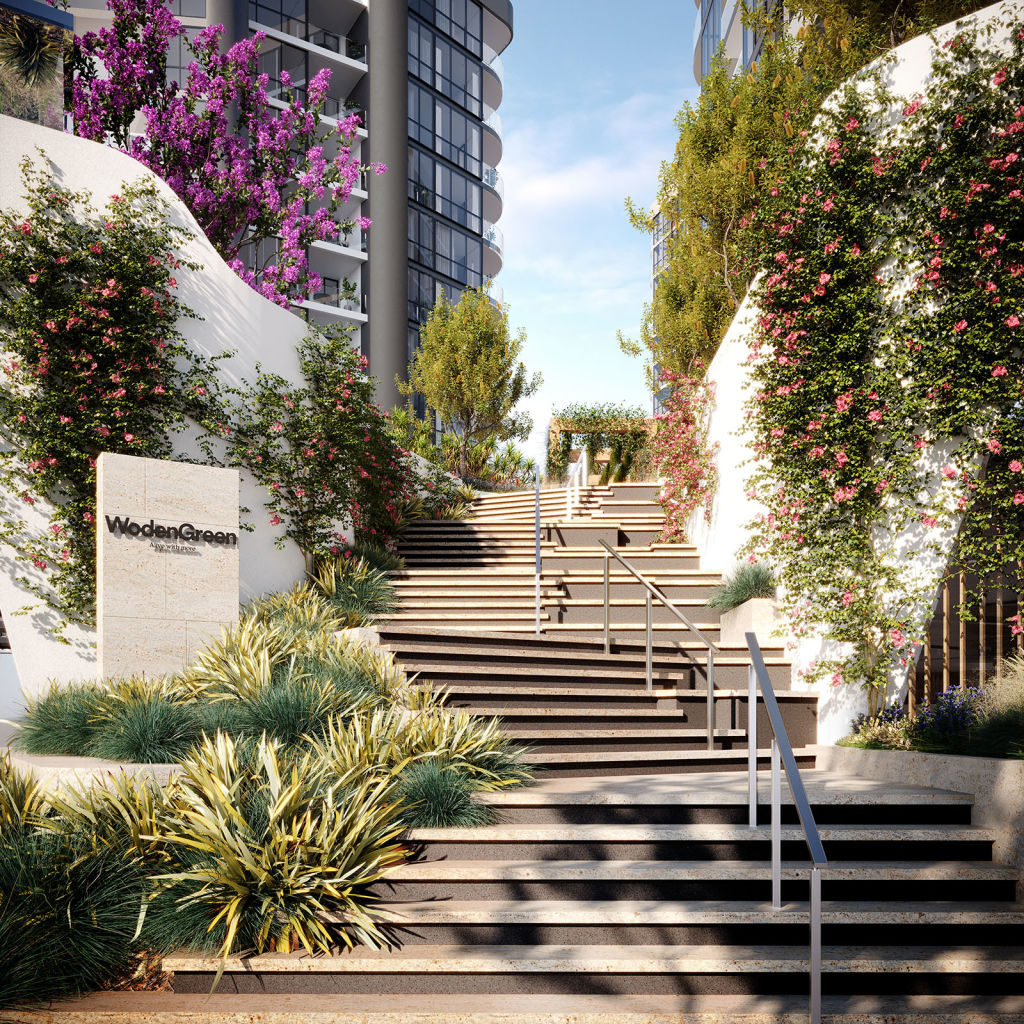 "Woden Green is a unique development that was driven by the opportunity to challenge traditional apartment living," says ACT state development manager, Mia Dragila of Hindmarsh.
Coming to market are 419 apartments with a mix of layouts – including one-bedroom, one-bedroom-plus-office, two-bedroom, two-bedroom-plus-office and three-bedroom options – delivered across three buildings, connected by a central podium.
While liveability has driven the design of Woden Green, Hindmarsh was also able to offer a design that responds to the impact of pandemic living and the shortcomings that have since arisen in current apartment and home designs.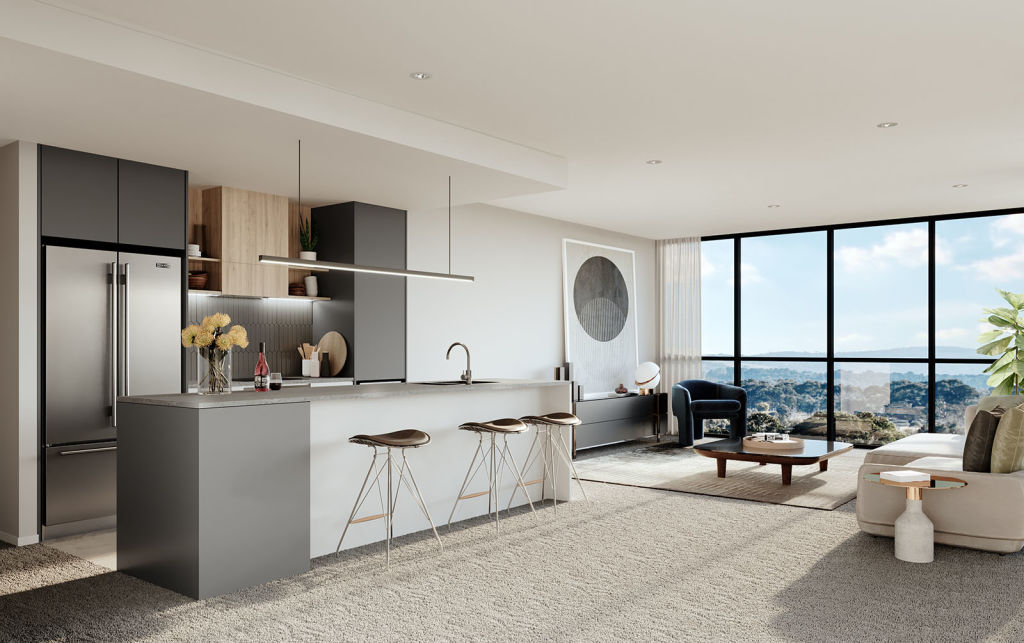 "Working from home is an inevitable part of the future for many, so we have created apartment options that include offices or separate living areas," says Dragila.
"Our apartments are spacious and the design is highly considered to ensure functionality. We offer the option of separated bedrooms at either end of the apartment for privacy, or side by side bedrooms."
"We have intentionally chosen to not include any saddleback or 'snorkel' bedrooms, to ensure all spaces achieve maximum natural light."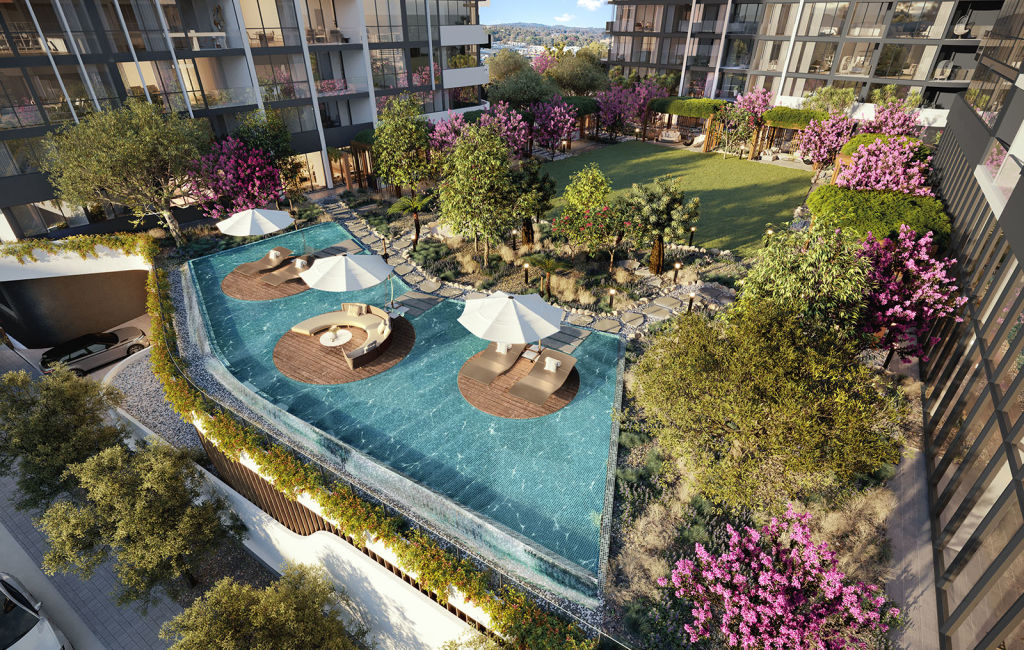 "All kitchens have island benches to maximise functionality, all apartments have an abundance of internal storage in addition to storage cages, and the flow of spaces has been highly considered to make every square metre count," she explains.
Integral to the overarching design of the development is the green open space, which makes up more than 50 per cent of Woden Green.
With more than 3000 square metres of external landscaping, the podium provides spaces for everyone: a reflection pond to the north, various cabanas for outdoor barbecues, yoga and gatherings with friends, an adventure playground, central green space and an intimate sunken lounge.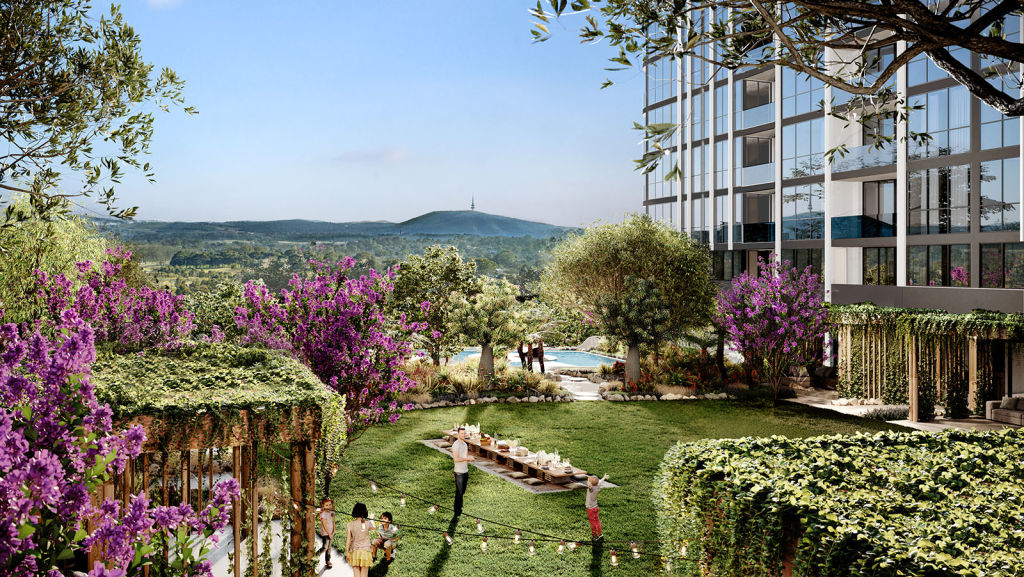 "We have included a 25-metre indoor lap pool for useability all year round, and a wading pool for the younger residents. Other amenity includes a residents' kitchen-lounge, a cinema, a Business Lounge to further cater to working-from-home needs, a gym, library, and more," explains Dragila. 
"We didn't want to add amenity purely for marketing, we wanted to create highly useable spaces that not only connected neighbours but were an extension of their homes and added value to everyday living. A biophilic focus that encourages wellness and the opportunity to wind down and connect."
Completion is expected in 2024.
Price Guide: $390,000 +
Agent: Independent Project Marketing, Mark Wolens 0418 632 711
Feature we love: The facade has been designed to animate the buildings and soften them into their surroundings. The interiors have been carefully selected with timeless finishes with earthy neutral tones, connecting the outdoor and indoor areas seamlessly.