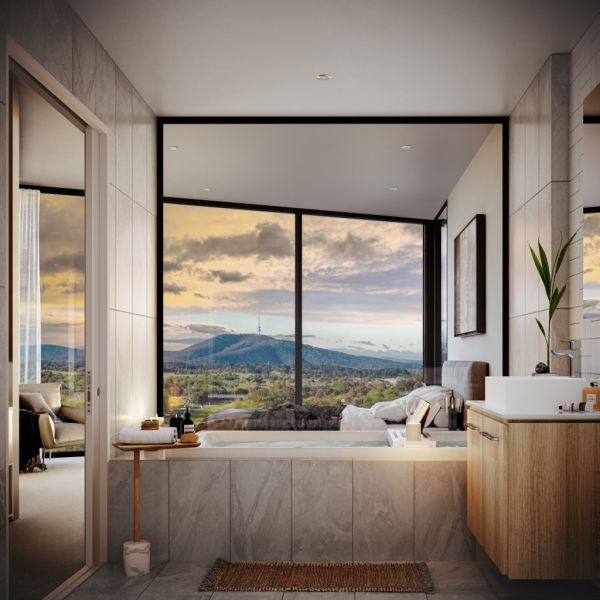 Woden Valley revival: Stage two of Oaks development new to market
Has anybody else noticed the local property market is infatuated with Woden at the moment?
It's like Woden was your shy classmate who kept to themselves in primary school, but has remerged as the progressive hipster in college and everyone can't seem to get enough.
"It's the new geographical centre of Canberra," says agent Mark Wolens of Independent.
"Along with its accessibility to the rest of Canberra, there's so much value to be found here. The whole of Woden is undergoing a transformation – stage two of the light rail, a new restaurant and pub precinct nearby, the future revitalisation of the town centre."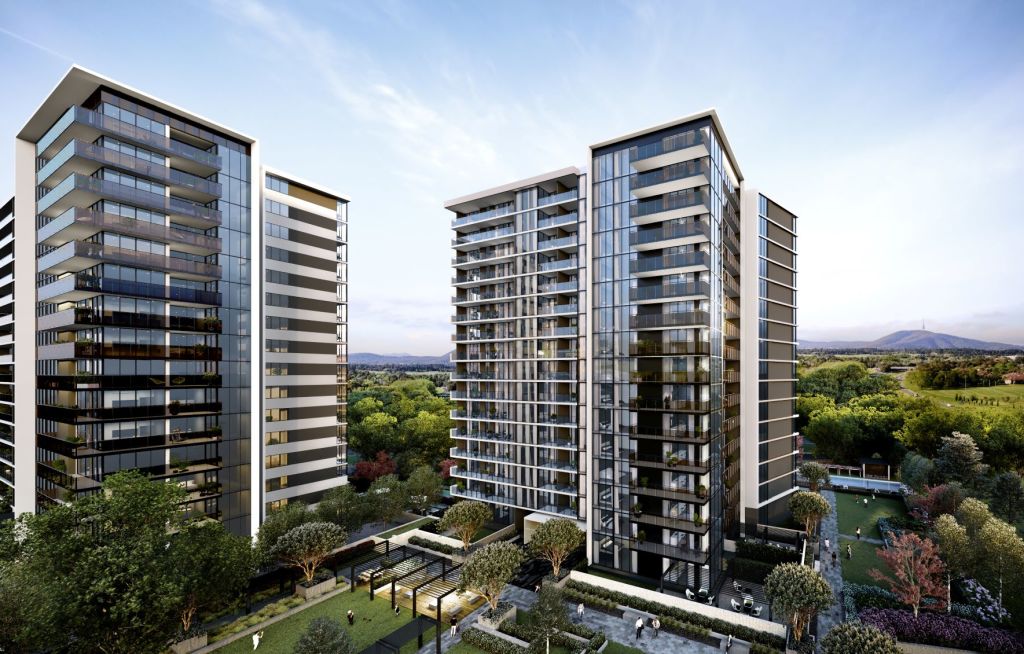 Amalgamated Property Group is one developer who has identified the huge potential in the area. Having already completed the Ivy Woden project, they're now well on the way to bringing to life their new precinct, Oaks, just next door.
"Stage one is Oaks Arbour, and it's about 90 per cent sold. Oaks Crown is stage two, and it's only just being taken to market now," says Wolens.
On offer are an array of one-bedroom, one-bedroom plus study, two and three-bedroom apartments.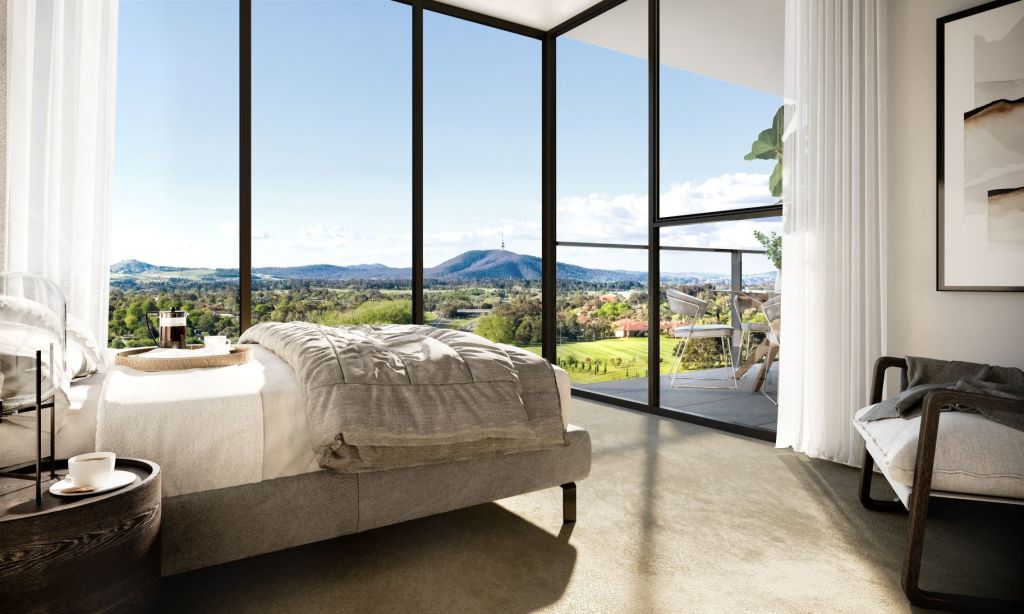 "It's by the same team who pulled together the now award-winning Ivy, designed by DBI architects, developed by Amalgamated Property Group and built by Milin Builders, so you already know it's going to be a quality precinct."
The homes are defined by light, elegance and simplicity. They provide more living space and more functionality than a regular apartment, as well as a vibrant community precinct and easy accessibility to surrounding areas.
Inside the homes, you'll find sleek interiors, double-glazed windows and Smeg appliances. The two and three-bedroom apartments have a particular focus on storage, and there is a range of balcony sizes to choose from.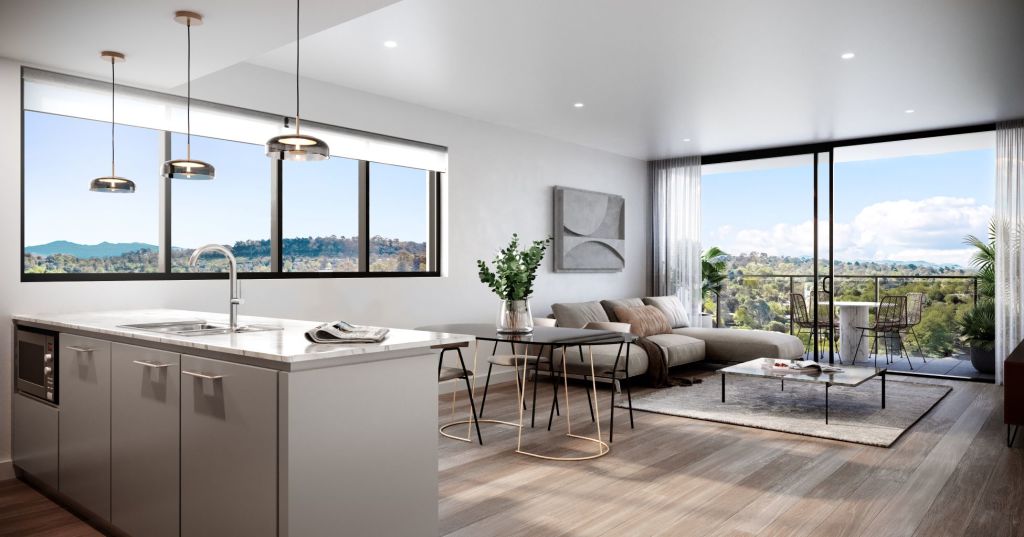 On the northern side of the building, the apartments have breathtaking views straight down the Adelaide Avenue corridor towards the picturesque National Arboretum Canberra.
Downstairs are breakout areas including green space, barbecue facilities and a pool just for Oaks Crown residences, as well as a gym for the wider Oaks precinct.
"They're so liveable, so we're already finding there is huge interest from the live-in market, especially first-home buyers and downsizers," says Wolens.
"One of my buyers has lived and built businesses in the area for years, but wanted a home where they could start relaxing more. One that was easy to maintain, provided an exciting lifestyle and was safe to lock up and leave on weekends.
"We're also seeing interest from the Inner South market. Those who want to be close to the action, but also recognise that the price tags associated with this much space and liveability are very appealing."
Expected completion of Oaks Crown is within approximately two years.
Price guide: $323,000 – $725,000
Agent: Independent, Mark Wolens 0418 632 711