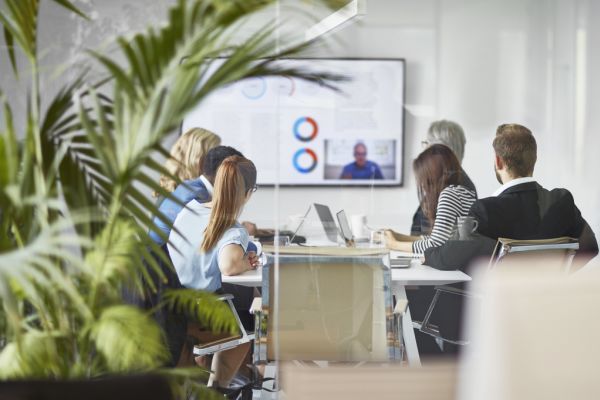 Companies set to adopt 'virtual first' working in a post-COVID world and this will affect office design, experts say
The format of offices, where they're situated and the size of their floor print will all face changes in a post-COVID-19 world in which companies are likely to adopt a "virtual first" preference for the way employees work, according to leading sustainability experts.
"Everybody who said 'working from home is a con and a trick' – and there's plenty of companies who said that – that's all fallen now," said Professor Nick Barter, who lectures and researches in the area of strategy and sustainability at Griffith University, and is academic director for Griffith Online.
His colleague Professor Chris Fleming, director of the Griffith Institute for Tourism and an economic sustainability expert, said one of the main reasons for this radical shift was the newfound reliance on video conferencing, as workforces rapidly transitioned to a work-from-home arrangement.
"There was a perceived benefit [prior to COVID-19] that you had to meet face-to-face to do it properly, and now I think that perception has changed," Professor Fleming said.
"I think now we've had this enforced utilisation of webinars and so on it will become much more normalised and this idea that you would fly from Sydney to Brisbane for a two-hour meeting will seem absurd."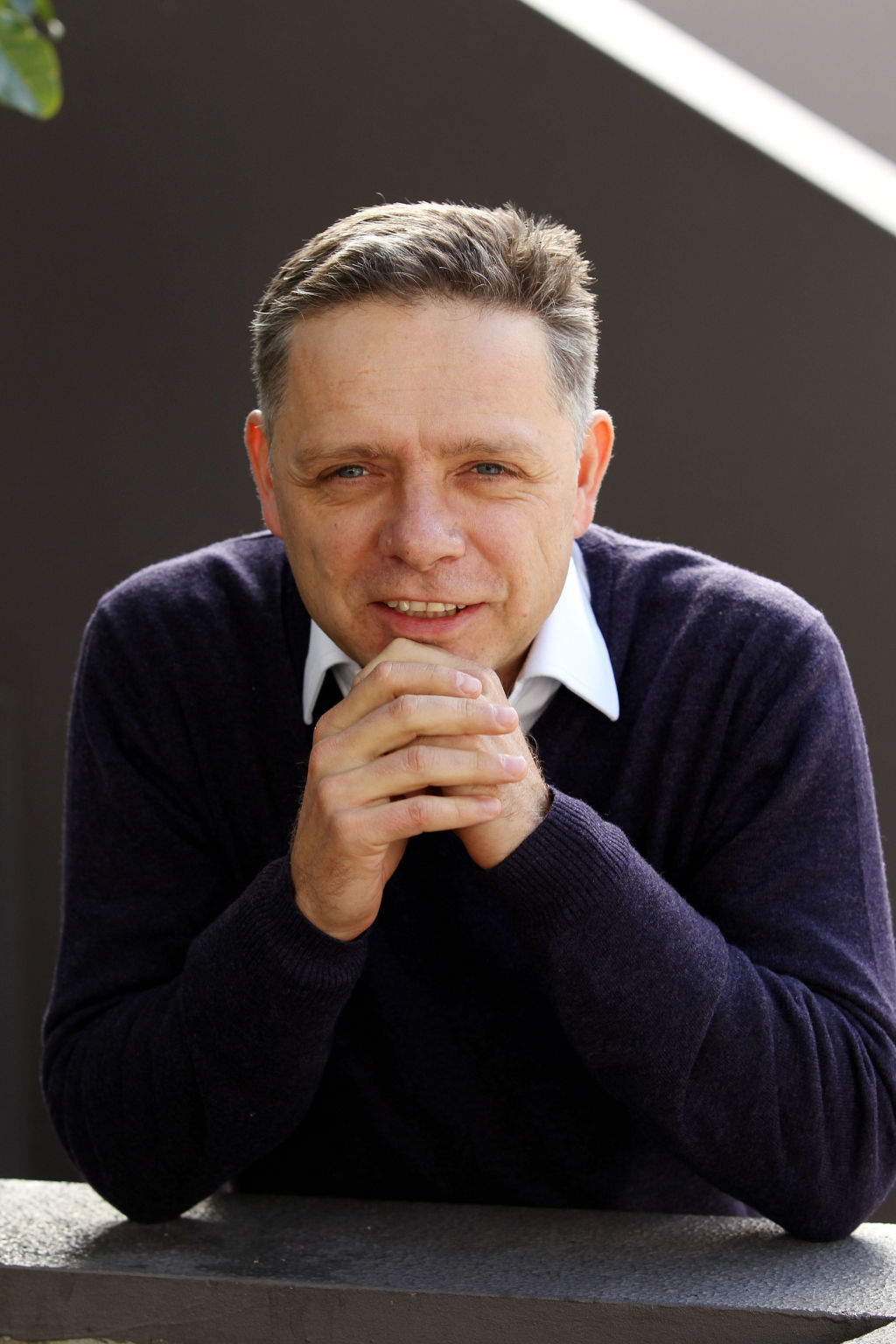 Apart from the long-term acceptance of work-from-home as a viable option for many employees, the pandemic has also put an increased focus on what warrants face-to-face interaction.
"Making sure face-to-face time is meaningful and productive and necessary and not just treating it as the standard way of operating any more, because I think this crisis has demonstrated how useful Zoom, Teams, Skype, whatever, can be and how underutilised it was," Professor Fleming said.
Implications for office design
Both experts agree that it's unlikely workers will return to the office en masse following the lifting of social distancing protocols.
Instead, it's likely that there will be a staggered return, with workers coming into the office on specified days – something that may remain in place in the long term.
"We're going to have Monday teams and Tuesday teams," Professor Barter said.
"Particularly if we go in and out of this thing [COVID-19], we're going to have people working in waves, people going in and people going out in waves."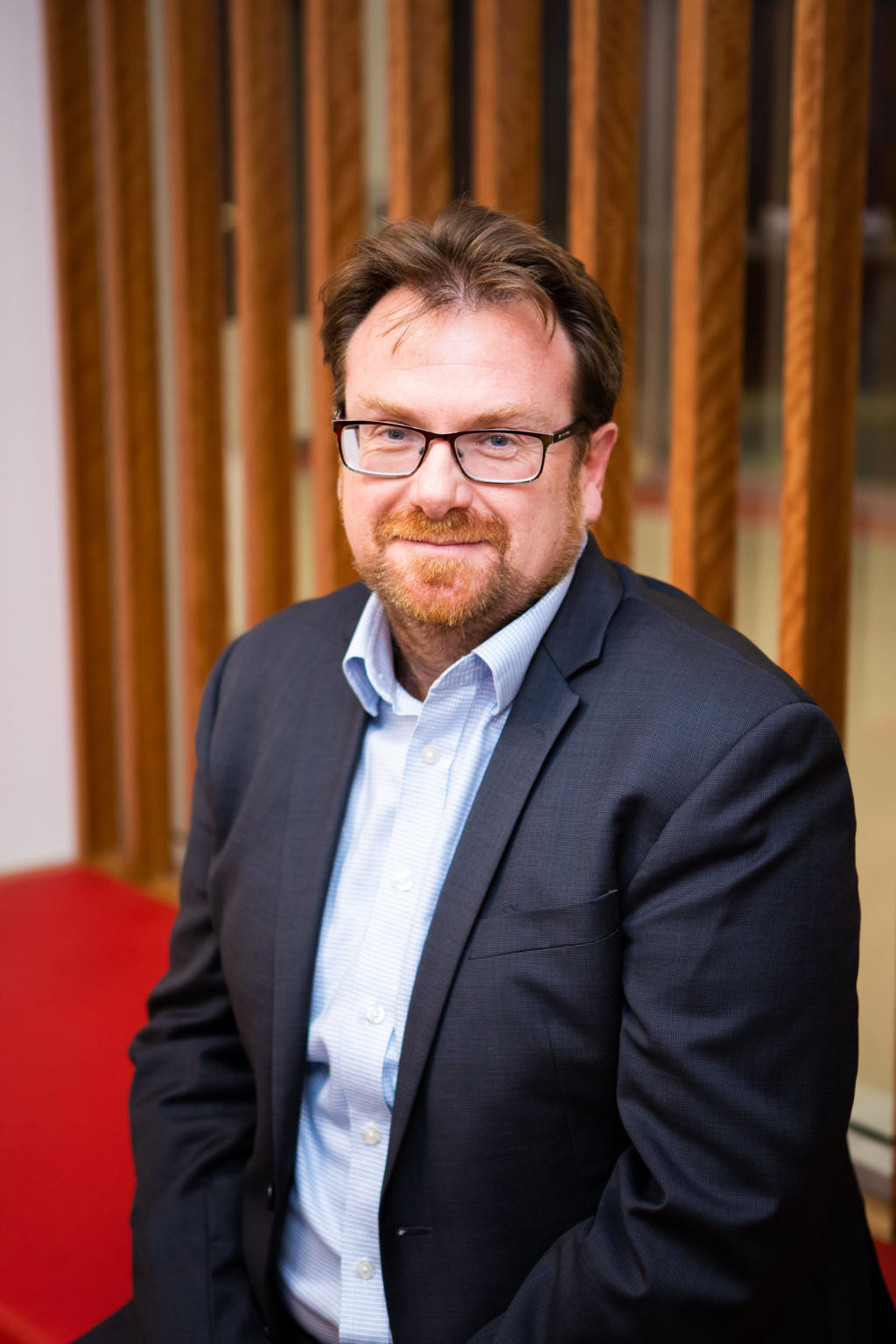 In response, the use of space and the technology that fills it will become top requirements for office developers as firms adopt new working patterns in the post-COVID-19 world.
There will be an increased focus on replicating the same experience for office workers as work-from-home employees in the post-pandemic world, and with it an increased push for developers to incorporate the latest video conferencing technology into their buildings.
"If you're not developing an office space now that has some kind of way of full interaction with proper whiteboard-integrated video conferencing etc, where you have people in the room and people working from home or remotely and everybody can see the same thing, then as an office developer you have missed the beat," Professor Barter said.
The paradigm surrounding office space requirements will also change for clients and office developers.
"Previous to this a developer would have thought, 'How many people can I pack in, my client will want a certain number of people'. I have no doubt that their client will now say, 'We don't need as many people in our office any more because we're quite comfortable with people working from home'."
As companies experiment with having teams in the office on certain days of the week, with menial tasks like typing reports or filling spreadsheets likely delegated to work-from-home days, office design will be less focused on the number of cubicles that can be packed in and more on how space can best enhance collaboration.
"It's not that people don't want to be in the office, it's just that they don't want to be in there all the time, Monday through to Friday," Professor Barter said.
"What you're actually going to see in office space is going to be about gearing the office space to be around this precious activity."
Despite speculation that the pandemic would lead to a reduction in companies' floorspace requirements, Professor Fleming believes that offices may retain a similar floor print.
"I wouldn't be surprised if firms have the same amount of space, because they turn 10 tight cubicles to a big collaboration room. But I think there might be a temporal adjustment where firms go with to their neighbour saying, 'I don't need to be renting an office from Monday to Friday to do this business. We need the same footprint when we're here and doing our collaboration, because cubicles are too small and we need big rooms to do our collaboration, but actually we probably only need it on Monday and Wednesday.'
"Maybe the firm next door says the same and they can share a space. So firms reduce the cost of an office space, not in a space way but a time way."
Location less important
Providing work-from-home as an option for large sections of the workforce will likely have implications for commuting, which could give employers more flexibility on where they locate their offices.
"If we're only working half the amount of time in the office that's half the amount of pressure on the roads, half the amount of pressure on the trains and there's all those infrastructure knock-on benefits," Professor Barter said.
"The flow-on effect of that for public transport and where you position your office has an implication as well. Do you need to be in the city? Maybe, maybe not. Does it need to be near a station? If I'm going in less, some of those pressures are less as well."