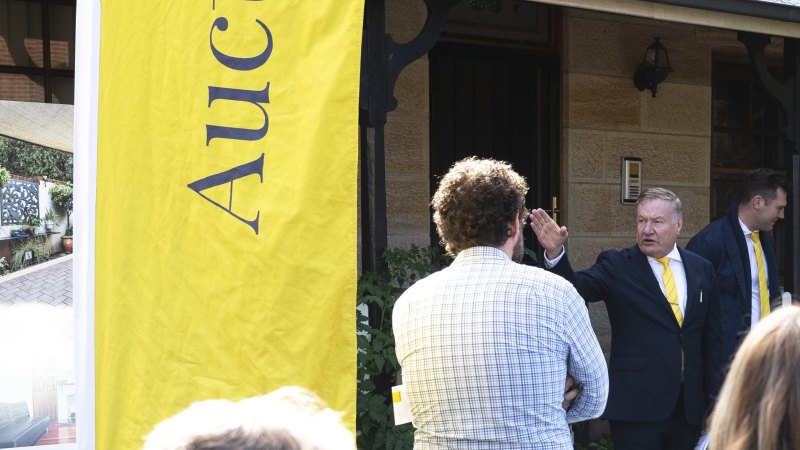 Company buys North Parramatta cottage for $1.1 million to help workers with cost of living
Sydney's auction clearance rate has fallen below the 60 per cent threshold, in a sign of a softening property market.
There were 559 homes scheduled to go under the hammer on Saturday in Sydney. By evening, Domain Group recorded a preliminary clearance rate of 58.5 per cent from 340 reported results, while 101 auctions were withdrawn. Withdrawn auctions are counted as unsold properties when calculating the clearance rate.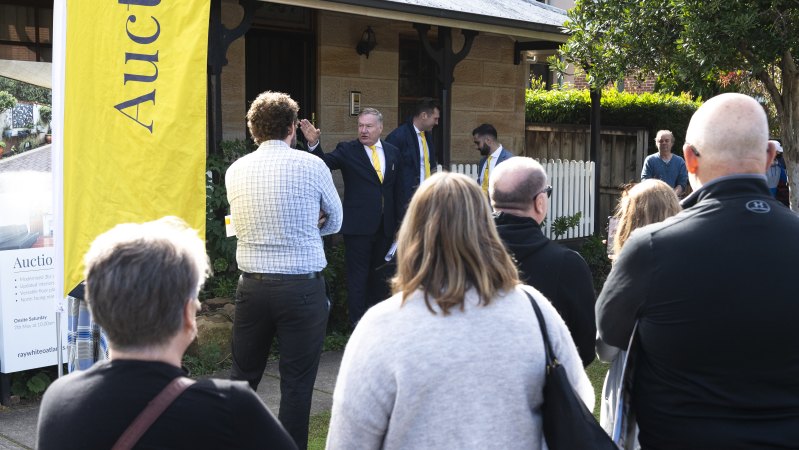 It came as the Reserve Bank this week lifted the cash rate for the first time in more than a decade, from 0.1 per cent to 0.35 per cent, which agents said had been factored into buyers' thinking.
A clearance rate of 60 per cent is roughly correlated with a balanced market, and if results hold below 60 per cent over a period of time, this suggests a buyer's market.
A clearance rate of 70 per cent is roughly correlated with 10 per cent annual price growth.
During the property boom last autumn, Sydney's clearance rate held above 80 per cent for several weeks in a row.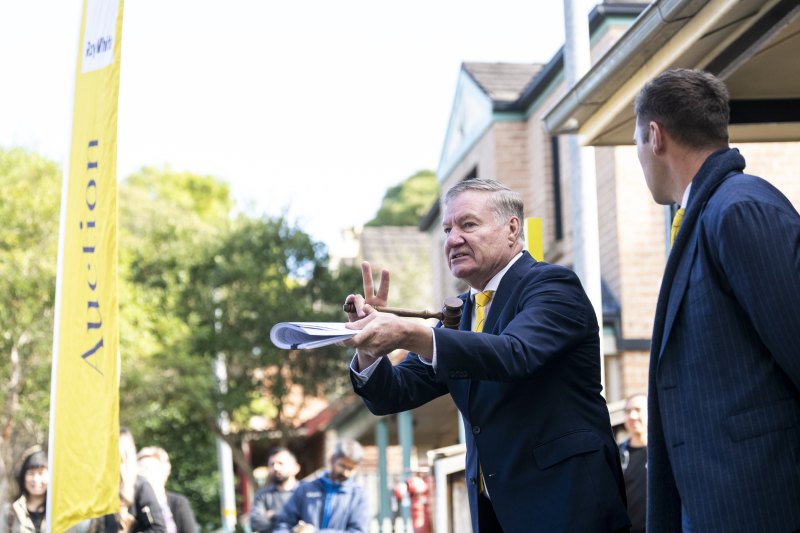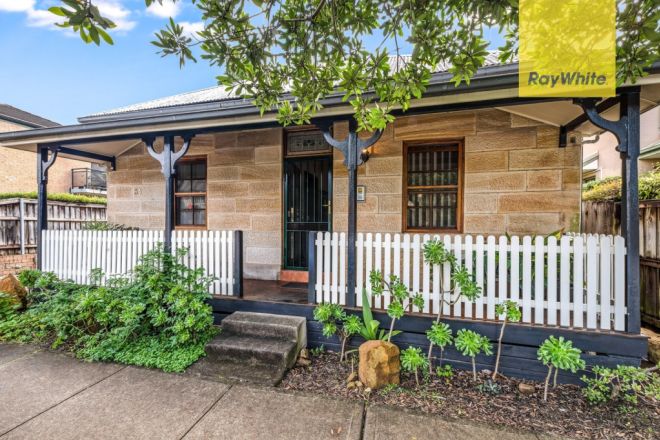 1/54 Grose Street, North Parramatta NSW 2151
View listing
In a bid to attract and retain staff, a wool company bought a house in North Parramatta for $1.1 million at auction for its workers to live in during the week to help them save time and money amid the rising cost of living.
Four buyers registered to bid on the heritage-listed cottage at 1/54 Grose Street, which had a price guide of $1 million.
Just one buyer participated in the auction of the three-bedroom property, which started and finished on a single bid of $1.1 million, bang on reserve.
Buyer Wendy Franklin, representing a wool exporting business, said the purchase was for its staff whose commute will now take only 15 minutes to nearby Yennora, where they operate and attend weekly wool auctions.
"Our staff have to spend two and a half hours to go to work one way. So, we thought to make things easier for our staff, we'd buy a place for them to stay during the week," Franklin said, adding that it was difficult to find younger workers.
"With the cost of living, it's difficult to save money, so this is something to help our staff so they can buy their own home when they are ready.
"To save time and money if staff don't own a home, we can assist them and support them. It's a very convenient [location]. You can walk to the shops, to the train stations."
She said it was an idea initiated by the company director rather than staff in a bid to attract and retain younger workers.
The interest rate rise this week did not affect the company's decision to purchase, Franklin said, as rates were still lower than five years ago.
"A couple of months ago we would have had to pay more, so it was the right time to buy."
Selling agent Broderick Wright of Ray White Parramatta, Oatlands and Northmead said while buyers were more astute, with more homes for sale to choose from, the first rate rise had not rattled them yet.
"We're no longer seeing those feverish auctions … you're probably going to see more of a flow on effect [of rate rises] when buyers go back to the bank for pre-approval," Wright said.
"Most buyers had pre-approval prior to the rate hike."
The sellers, semi-retirees who used it as a bolthole themselves, bought it for $700,000 in 2014, records show.
North Parramatta's median house price rose 6 per cent to $1.1 million in the year to March 2022 on Domain data.
In Kellyville, downsizers bought a five-bedroom house at 22 Balmoral Road for $2.39 million.
They were one of seven parties, a mix of young families and upgraders, who registered to bid on the home, which had a price guide of $2.1 million.
An opening bid of $2 million was knocked back before the auction got underway at $2.1 million as five buyers participated.
The reserve was $2,325,000.
Benson Auctions auctioneer Stu Benson said buyers did not raise rate rises as an issue on Saturday.
"There really wasn't any of that conversation, bearing in mind most of these buyers have had full approval and these interest rate rises are factored in when lending right now … I'd be very surprised these early rises have much impact at all."
It sold through Chris De Celis of The Avenue Real Estate Agency.
The block last traded for $477,5000 in 2010, records show.
Kellyville's median house price rose 25.1 per cent to $1.67 million in the year to March 2022.
In Denistone, a seven-bedroom house at 4 Enid Street sold for $3.72 million, a suburb record.
The size of the home attracted four multi-generational families as registered buyers.
Bidding opened bang on the guide of $3 million and rose in varying increments as all buyers participated in the sell-off.
The reserve was $3.5 million and selling agent Alex Macri of Belle Property Ryde said the owner was happy to meet the market and adjust his reserve.
"Considering rates had risen, I did think the auction would have fallen short given where the owners' reserve price was but there was intense competition among three buyers," Macri said.
"Obviously the budgets of the buyers were exceeding our expectations."
The home last sold for $1.35 million in 2015, records show, the price more than doubling in seven years.
Denistone's median house price reached $2.05 million in the year to March.