Construction commenced: Avani Terraces in Greenway under way
Construction has begun at one of Greenway's latest developments, Avani Terraces, with the demolishment of the existing Archives Building making way for the new site.
The 3 Property Group development will feature 151 townhouses of two, three, and four-bedrooms, and a majority offer views of the Brindabellas. It is within walking distance of Lake Tuggeranong and the Hyperdome.
"We are extremely impressed with the response Avani has received from the community and the market demand for properties of this style and quality," 3 Property Group director Gary Kelly said.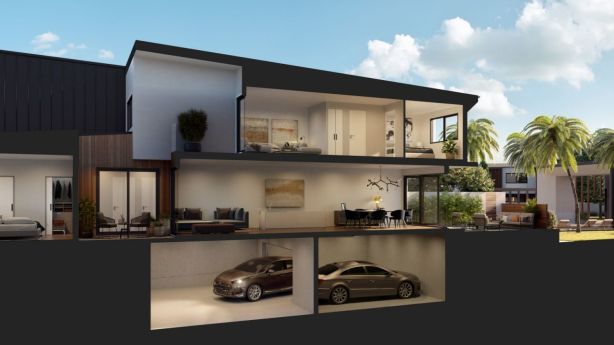 "Avani Terraces will offer the Tuggeranong community a new style of living, with Brindabella views, landscaped gardens and an abundance of high quality amenities."
The residences have been designed by DNA Architects and the interiors by The Dept. of Design.
Avani will feature an array of communal facilities including a pool, eco garden, outdoor gym, children's playground and barbecue areas.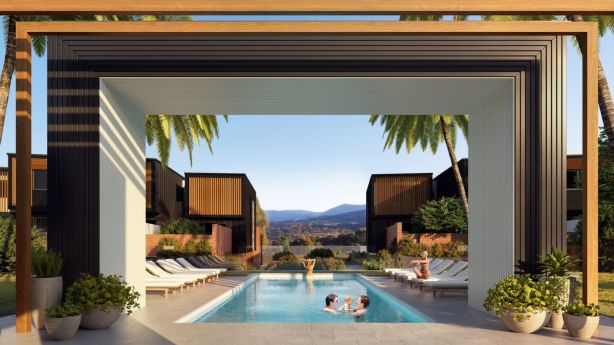 More than 75 per cent of the dwellings at Avani have been sold, and the market demand has been attributed to the start of construction.
Sam Dodimead, head of projects at Peter Blackshaw, said the development would help curb the shortage of family homes in Greenway.
"Construction commencing is a fantastic sign for the residents of Tuggeranong," he said. "The majority of purchasers are owner occupiers."
A development application for the site was lodged with the ACT government in mid-2017.
The development is expected to have an average EER of 7.5 stars through the utilisation of double-glazed windows and premium insulation.
It will also feature state-of-the-art 3Push home automation systems.
"To help owners be in control of their power usage, every terrace comes with five zones of lighting control. It's as simple as pushing a button on your Apple or Android device," said Mr Dodimead.
The development is expected to be finished by mid-2019.