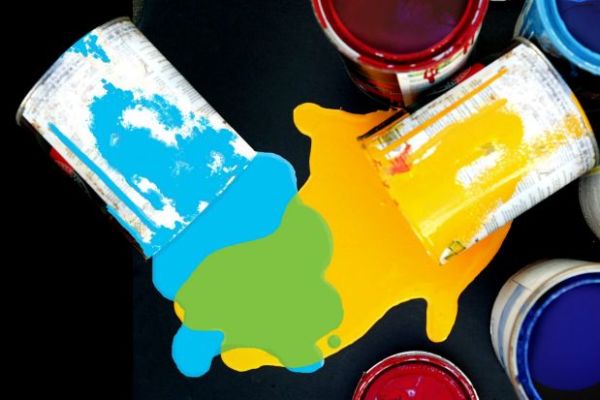 How to strike the right balance when styling for sale
"Wow" factor homes get all the headlines, but getting that style right can be a fine line between success and failure – the chilling moment when "wow" turns into "whoa".
How, then, can typical sellers hit the right note when presenting their homes for sale?
Agents often recommend a middle ground to maximise the pool of potential buyers.
Neutral tones get a big tick of approval while a brush and a tin of paint is the DIY remedy for any bold displays of colour before the "for sale" sign goes up.
Sold on Styling duo Melinda Jamieson and Suzy Piani are regularly called in by homeowners to give homes the presentation edge in a highly competitive marketplace.
"Aside from location, character and personality are ultimately what sell a property at the best price," Jamieson says.
"For example, nobody is winning The Block with safe choices. They are all seeking the 'wow' factor to edge out their rivals.
"The property market works in a similar way. You want yours to stand out from others to attract the most potential buyers," she says.
Piani looks for the best features of a house, including distinctive architectural features and the era it was built.
"These are the selling points of the property, as are fantastic views or a garden outlook," she says.
"Highlight these focal points by arranging furnishings to draw the eye to them."
Piani's other key tip is the inclusion of statement pieces.
"A funky chair or lamp, quality rugs and original artworks can give a property an edge," she says.
"For added character, use a mix of old and new – look for unique and quirky items. These could be interesting travel buys, treasured heirlooms, even lucky charity shop finds."
Director and designer Sonja McAuliffe of Archertec Interiors says one of the easiest and most cost effective lifts in home presentation is paint.
"I encourage people to have fun with paint – you can easily change the colour if you need to," she says.
"People are generally scared of colour and go for white or beige. That just ends up cluttering the interior as owners add more decor to inject colour and warmth back into the room."
McAuliffe says there are some basics when considering painting.
"Look at the architectural elements in your interior like the heights of ceilings and how the room functions," she says.
"Lighter colours look better in big rooms and tiny spaces look great in strong colours as they make them look more sophisticated."
"If colour is done well it enhances a property and makes it more appealing to potential buyers," McAuliffe says.
McGrath Gungahlin agent, Nick Slater, understands people want to personalise spaces, but suggests they keep in mind a possible future sale.
"You can accent a home with special pieces and add pops of colour through soft furnishings," he says.
"Those can be easily updated as fashions change and when you are ready to sell."
Slater says homes for sale are usually first viewed online and it's important that original impression is positive and doesn't accidentally dissuade potential buyers.
"You really want to motivate them to call the agent or to inspect," he says.
"Most potential buyers will decide on your home purely from the photos in the online gallery – getting home styling right is critical."
The "wow" factor
Something old – Quirky old pieces, like a chair or a quilt, can inject character into home presentation.

Something new – It might be time to update some key furniture pieces to elevate a home's contemporary pedigree.

Something borrowed – Professional stylists can complement your favourites with statement pieces for the duration of the sale period.
Transformation exceeds expectations
A decision to sell their Garran home caused Mal and Alex Smith to take a very hard look at how it was presented.
"We had a number of pieces of inherited furniture and they just weren't sitting right," Alex says.
They called in Sold on Styling experts Melinda Jamieson and Suzi Piani and gave them creative licence to stage the house as they saw fit.
"I just asked them to do what they thought best – just go for it," Alex says.
The transformation was beyond expectation.
"What I loved about it is that they incorporated many of our personal items like photographs and other treasured pieces," Alex says.
"Then they added pieces that provide pops of colour and style – it's the detail that makes the difference, like a rug on the wall or cushions in different textures or fabrics."
Alex says the stylists' sense of space has also made the home seem bigger.
"But it still feels like our place, not something that's staged," she says.
Number 13 Gilmore Crescent, Garran, is listed by Chris Wilson of Cream Residential on 0418 620 686.
Bursting with surprises
Blamey Crescent in Campbell is undoubtedly one of Canberra's best addresses and this striking two-storey home at 98 Blamey Crescent, sitting on nearly 1000 square metres of rare earth, presents an opportunity to become part of this exclusive community.
The appeal of this four-bedroom, two-bathroom residence begins at the kerb where its strong architectural lines and grey and white exterior hint at the surprises within. And they are forthcoming.
Engineered timber flooring in oak tones provide a welcoming warmth, contrasted by stark white walls that enhance the feeling of space and light.
A spacious living room features a direct vent-gas fireplace, perfect for those Canberra winter nights.
The master suite is located away from the three other bedrooms which all include built in robes. The master bedroom features a designer walk-in wardrobe and a luxury ensuite. Each bathroom enjoys under-tile electric heating.
The chef's open plan kitchen features stone bench tops, sleek cabinetry and custom lighting. There is also a spacious walk-in pantry.
Home security is assured through a high definition security system with four cameras.
Auction: Saturday, August 26 at noon, onsite. Inspect: Contact agent, Debbie Maddigan, Peter Blackshaw Manuka, 0413 621 131.