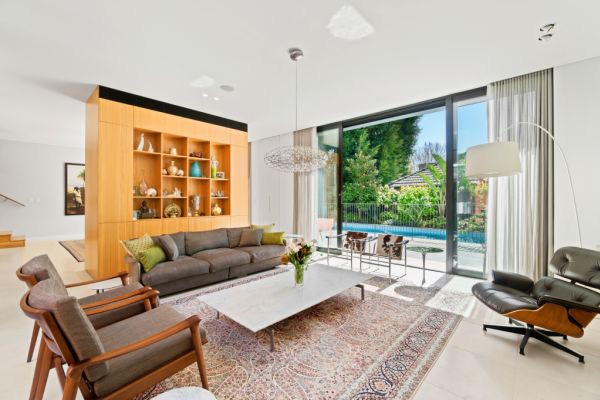 Credit Suisse CEO Richard Gibb snaps up $11 million Woollahra house
Credit Suisse Australia chief executive Richard Gibb has bought suitably up-scale designer digs for $11 million in Woollahra following his appointment to the bank's top job a year ago.
It's a step up from the art deco pad he has been renting on the Double Bay waterfront from commodities trader Seb Barrack since he left his former gig in Hong Kong at Deutsche Bank to return home.
Gibb's new home is the Sam Crawford Architects-designed residence of the medico Kariappa family which was listed for more than $10 million last year, but didn't sell. Sources say it has been quietly shopped around by The Agency's Ben Collier until recently when word first leaked of Gibb's purchase. Collier won't confirm the price nor buyer.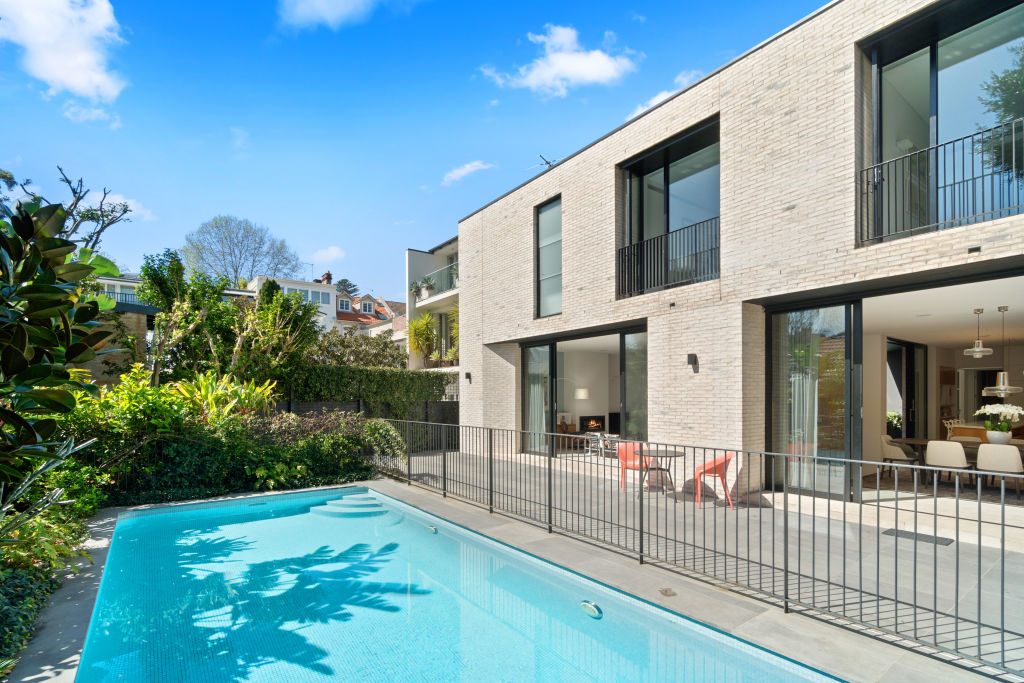 There was no such luck for nextdoor neighbour Prue MacLeod. The eldest daughter of Rupert Murdoch listed her Sydney bolthole early this year with Collier for $15 million, but it looks like COVID-19 may have forced a rethink given it has now been withdrawn.
Gibbs's new home is conveniently a stone's throw from that of his former Credit Suisse colleague and now AMP chief Francesco De Ferrari and his wife Elisabetta, who in May bought the Federation mansion Weeroona for $7.5 million.
Signs of a Simpsons sale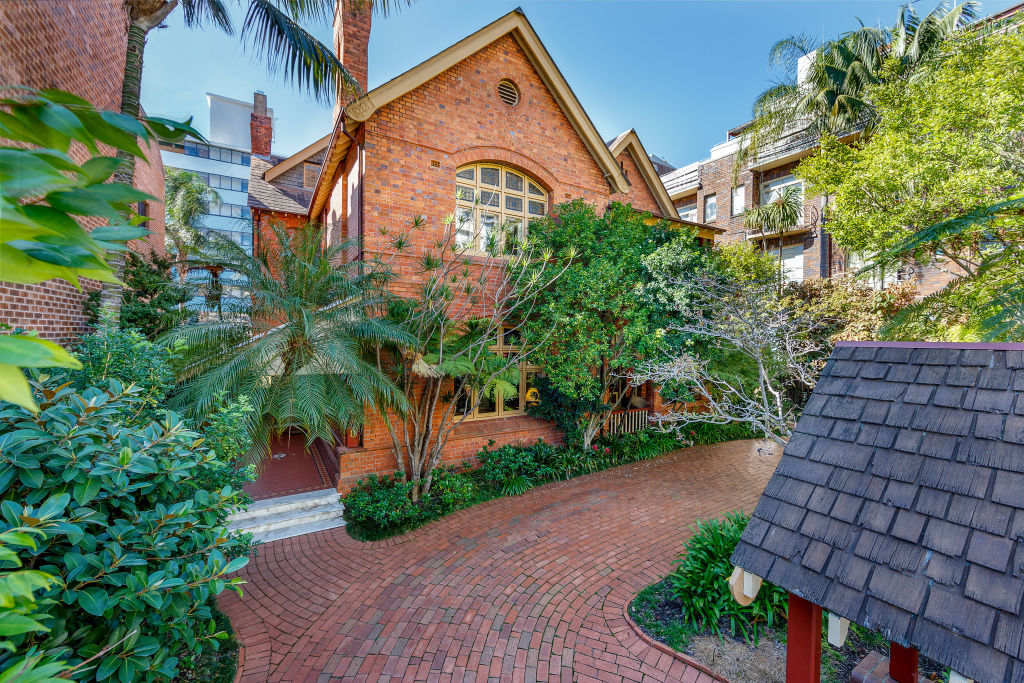 In Potts Point, the boutique hotel Simpsons owned by lawyer Keith Wherry since 2002 looks like it might have sold after it was pulled from property portals this week.
Neither Ken Jacobs, of Christie's, nor William Manning, of McGrath, would comment either way, but had a guide of $12 million to $13 million most recently.
Simpsons dates back to the 1890s when it was built to a design by architect John Bede Barlow for his cousin the prominent Catholic and politician John Lane Mullins.
It was listed more than two years ago, six months before Manning sold the Victorian Italianate terrace across the road for a terrace record of $14.7 million to an investment company of Prue MacLeod and her husband Alasdair for family office space.
Blair Athol changes hands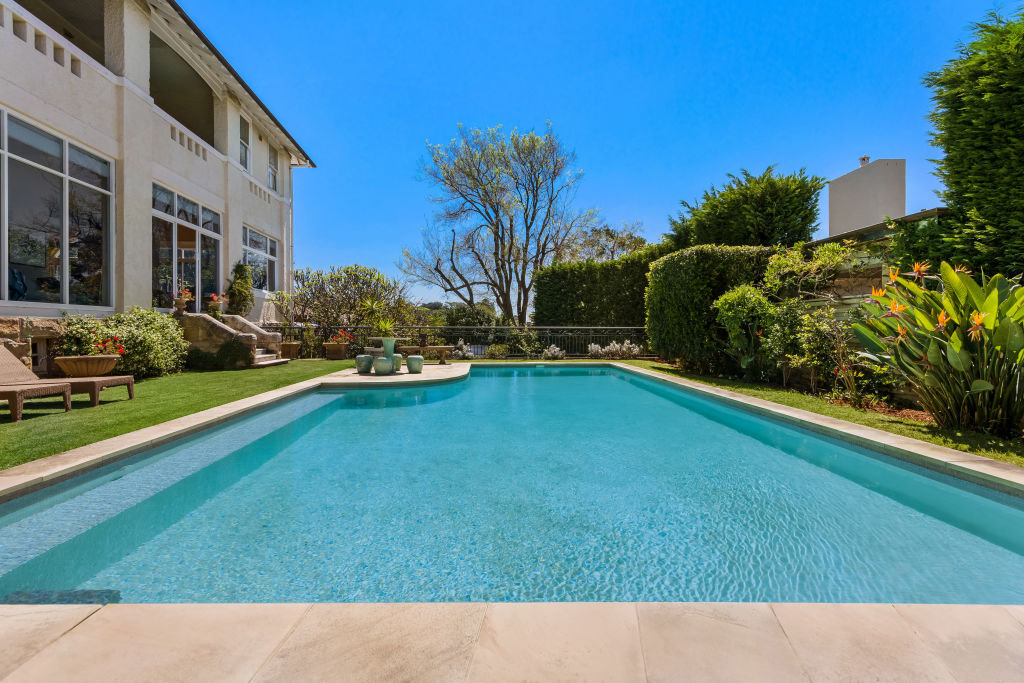 The Bellevue Hill mansion, Blair Athol, has sold for about $12.5 million with sources pinning the purchase on Fiona Sklavos, of the Peters of Kensington family, and her dentist husband Angelo Sklavos.
The sale far exceeds its latest $10.8 million guide by Laing + Simmons Double Bay's D'Leanne Lewis, who took the keys after a year on the market with a handful of agents and original hopes of $14 million, however Ms Lewis declined to confirm the buyer identity or confirm the result.
The Sklavos family are upgrading from nearby Bundarra Road where they sold in July for $6.87 million.
The 1905-built house has been the Wolfenden family home since 1962 when the late neurologist William Wolfenden purchased it for £35,000.
Exodus to Southern Highlands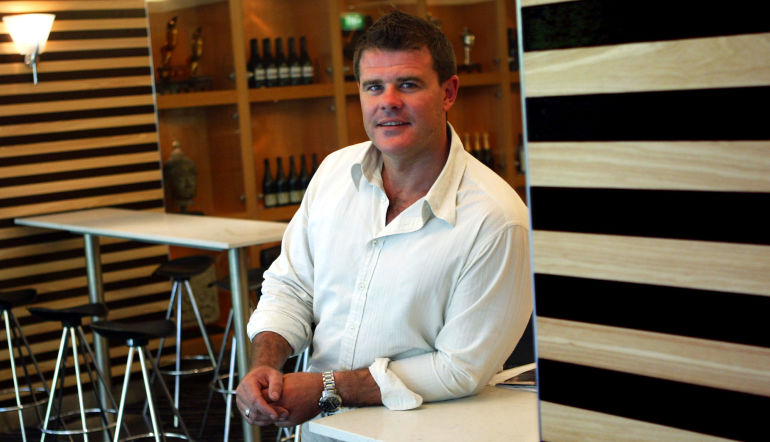 COVID-19 has seen a conga line of notable names head to the Southern Highlands this year, among them F45 founder Rob Deutsch, rugby league commentator Andrew Voss and, most recently, publican Peter Calligeros and Liberal fund raiser Adam Blumenthal.
​Calligeros, who bought the Watsons Bay home of celebrity accountant Anthony Bell in 2017 for $18.2 million, has paid $3.1 million for a cattle farm and olive grove in Sutton Forest a few doors from Nicole Kidman and Keith Urban's retreat Bunya Hill.
Blumenthal, chairman of EverBlu Capital, and his wife Annabelle, have bought a High Range getaway for $3.9 million.
Sydney Wharf's hype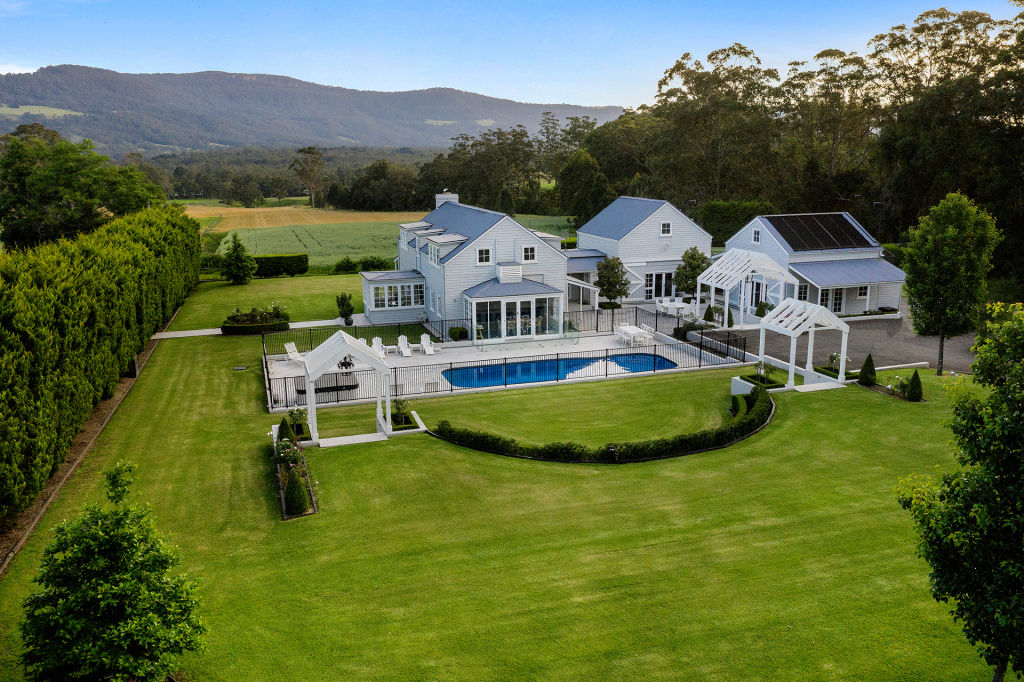 Danny and Cindy Gilbert, who sold their footwear chain Hype DC for about $100 million in 2016, have off-loaded one of their apartments in Sydney Wharf for more than $6 million.
James Crow, of Morton Pyrmont, declined to reveal the sale price when asked on Thursday, but had a $5.95 million guide and was only on the market a week.
The three-bedder last traded in 2009 for $3.1 million and was an investment for the couple since they bought another in the high-end development in 2016 for $6.1 million from art collector Danny Goldberg.
The Gilberts are also selling their Kangaroo Valley weekender Camp David. The Hamptons-inspired property on Tanners Creek with manicured grounds and a swimming pool is on offer for $4.9 million through Belle Property's Nick Dale.
Longueville's Chen family empire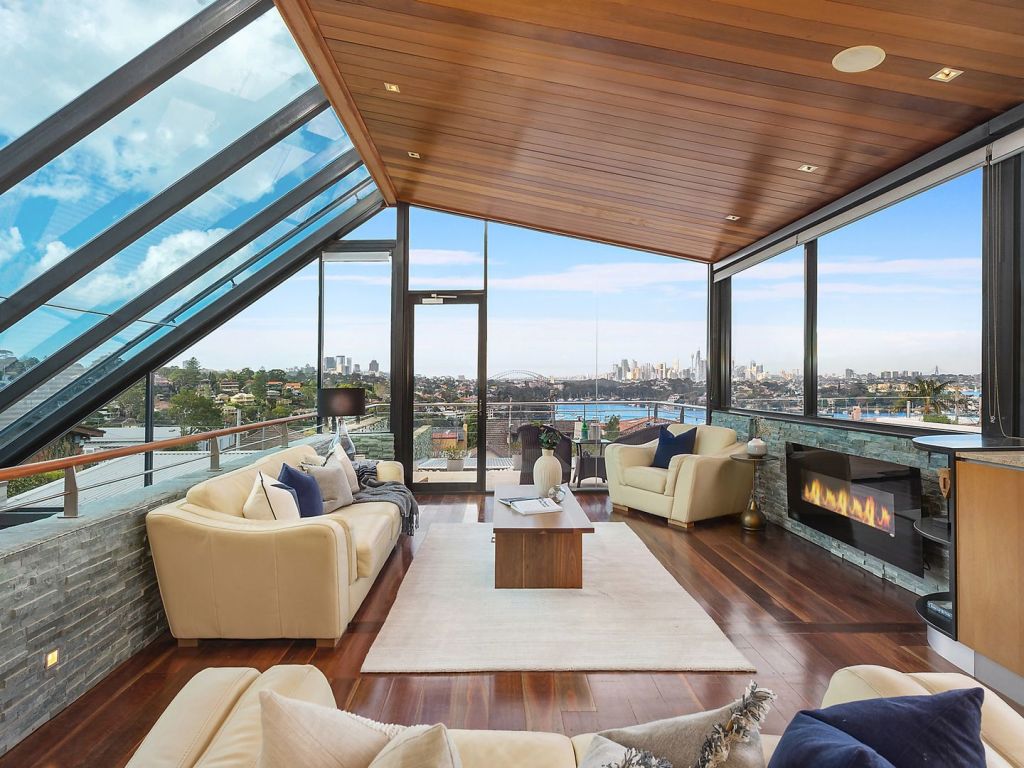 Thoroughbred horse owner Fergus Doyle has sold his Longueville home for $8.2 million following his downsize to the $11 million Lavender Bay duplex of entrepreneur Joseph Chou and his wife Suzanne Ho.
Records show the buyer is Chen Yi Fei, 50, who also owns a duplex across the road purchased in two parts in 2018 for a total of $11.11 million.
Chen's family have an extensive real estate portfolio in the neighbourhood. Owen Chen, founder of Chinese lender Aoyin and the Chinese-backed investment fund ACapital, and Li Xiaohong, own a waterfront estate in neighbouring Northwood, purchased in 2007 for $5.68 million and set a then non-waterfront record for Longueville in 2014 when they bought a contemporary house on Arabella Street for $7.25 million.
Rabie takes to Darling Point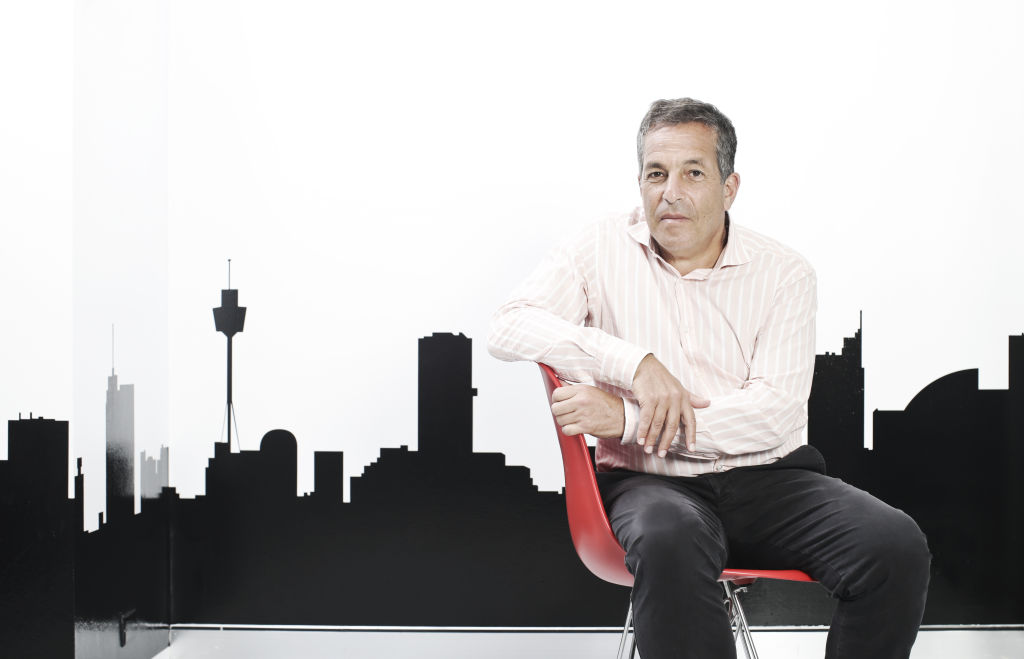 Clive Rabie, founder of software accounting giant Reckon, and his wife Kerry have bought a Darling Point penthouse for $6.5 million following the sale of their Vaucluse home in April for $8.5 million.
The whole-spread was sold by specialist surgeon Nabeel Ibrahim and his wife Marian who purchased it in 2007 for $3.72 million when they were downsizing from their Woolwich home, sold for $6 million to property investor Anthony Medich.
The Rabies also sold their South Coast getaway at Gerroa for $3.85 million late last year given then plans to spend more time overseas with their children.
Jewel of Dover Heights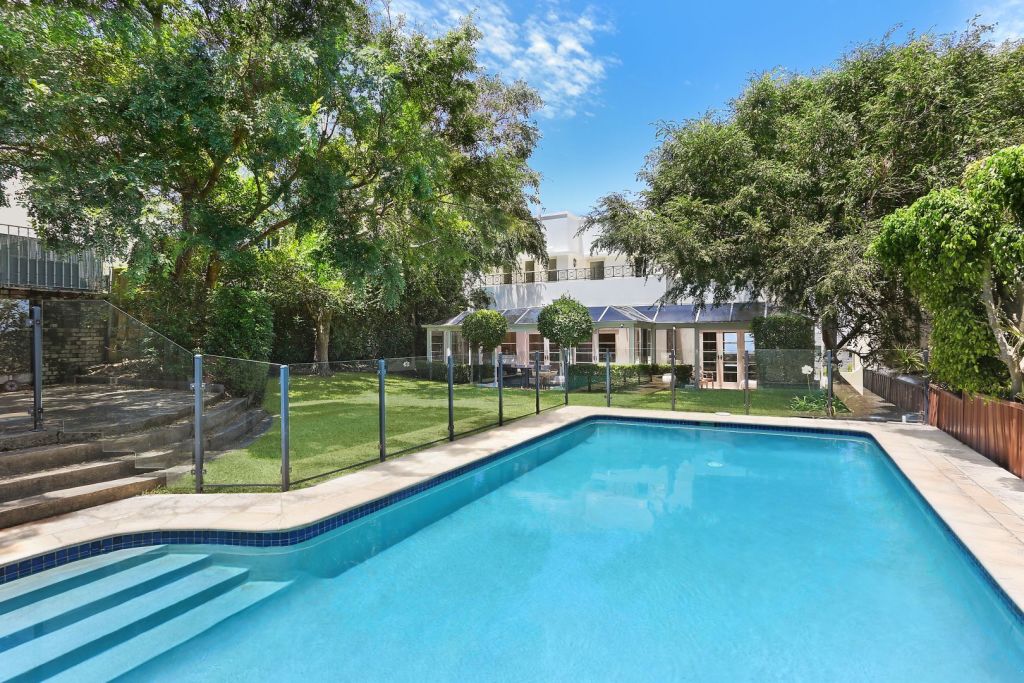 Romy and Simon Molnar, brother of newly minted billionaire Nick Molnar, have bought a Dover Heights home for $4.8 million.
The three-bedroom house with a pool, billed in the marketing as a "classic Dover Heights residence" is a step up the property ladder for Molnar from North Bondi, where he sold his two-bedder in June for $1.4 million and more recently off-loaded an investment pad in Bondi Beach for $810,000.
Molnar is chief executive of Ice Online, which started as an eBay store to sell jewellery online and was a testing ground for his brother Nick's buy-now, pay-later platform Afterpay.
Nick is based at North Bondi where his wife Gabrielle paid $10 million for a penthouse in a Ben Buckler clifftop triplex last year, and has since secured the rest of the building from the HSN Holding company headed by property developer Rafi Assouline.