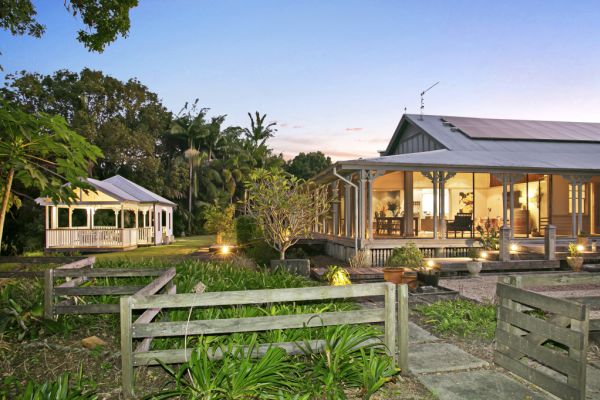 Currumbin Valley: The farmer's paradise tucked away in the Gold Coast hinterland
Farmer and veteran David Freeman is so smitten with the Currumbin Valley, he plans to stay here forever.
He even knows exactly where he wants his ashes spread: under the ginkgo tree which stands proudly on his family's property, Freeman's Organic Farm.
He is completely enchanted by the valley where his great-grandfather Arthur Freeman pioneered Australia's banana industry back in 1915, his thriving business producing 2.5 million kilograms of bananas at its peak.
Growing up, Freeman split his time between the farm and a beach house.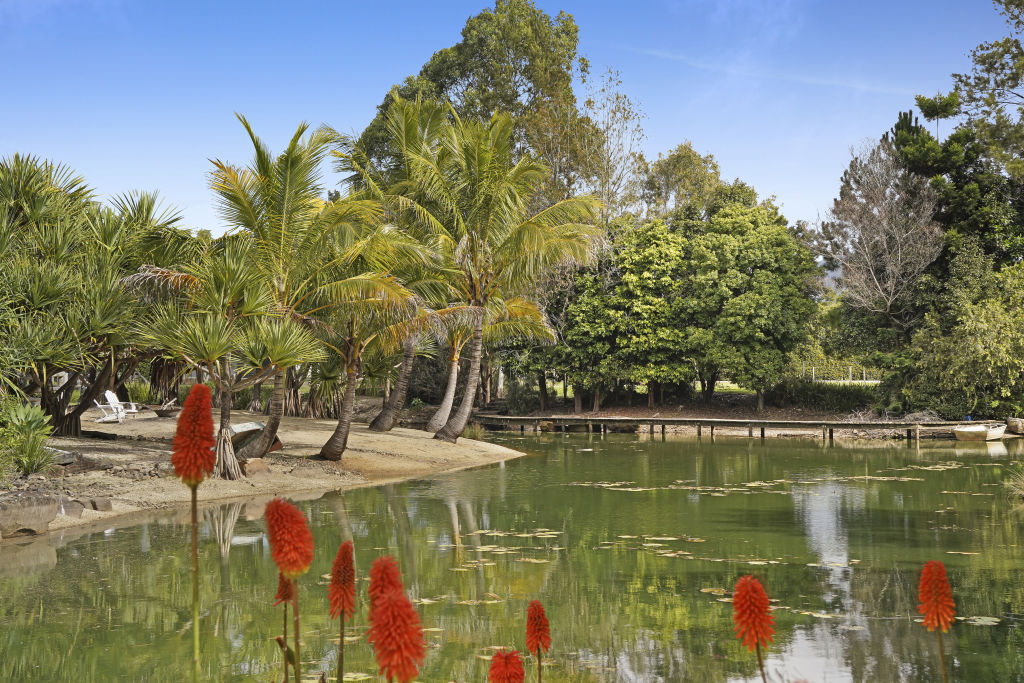 "I'd have nippers in the morning then I'd be up here helping Dad on the farm in the afternoon," he says.
But military service called and Freeman spent 28 years as a military lawyer, with tours of duty in Timor, Iraq and Afghanistan.
When he retired 13 years ago, Freeman was in dire need of the valley's healing qualities.
Farm fresh
A unique landscape formed out of a volcano millions of years ago, Currumbin Valley lies in the Gold Coast hinterland and is home to nearly 2000 people.
Best known for its mountainous terrain, lush rainforest and picturesque rock pools and waterfalls, it's also a farmer's paradise.
"Because of its unique microclimate, fertile soil and reliable rainfall, you can grow any plant on earth here," Freeman says.
"I've got temperate, sub-tropical and tropical plants growing and the quality of the soil means I can grow nutrient-dense food."
Locals flock to the farm to buy freshly picked produce, including bananas, avocados, seasonal greens and exotic fruits, and catch up with neighbours over an organic coffee at the farm cafe.
"The farm has become the de facto community hub for the valley," Freeman says.
"We've got a mums and bubs group on Friday, yoga on Saturday and live music on Sunday."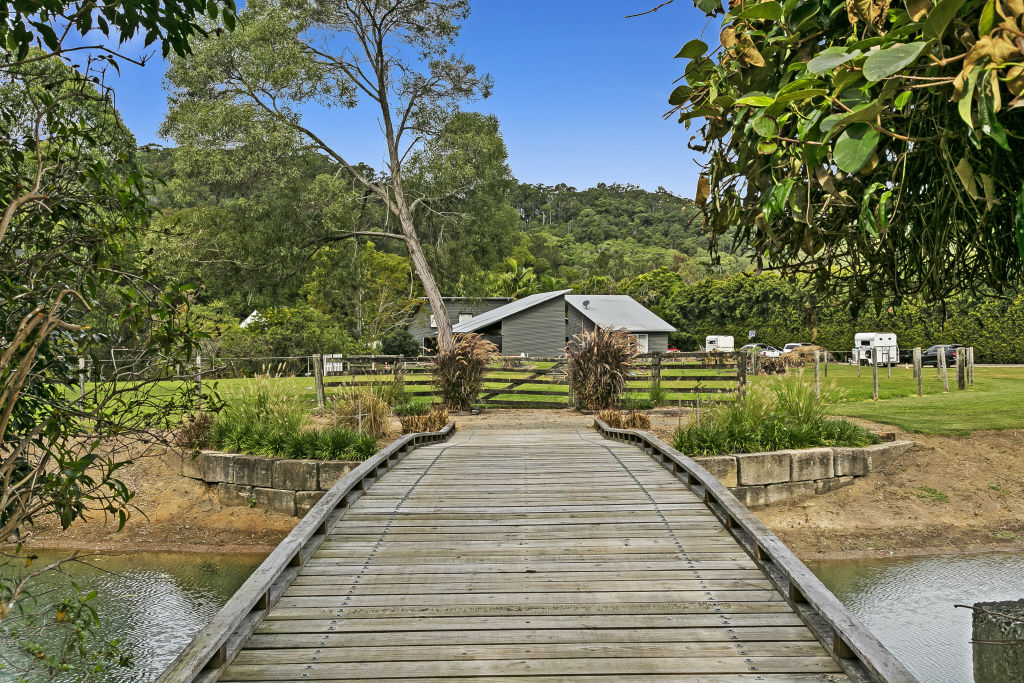 The quiet life
PRD Real Estate Burleigh Heads agent John Fischer says people move to the valley for more space and a quieter lifestyle.
"There are a lot more people wanting to be more sustainable, to live off the grid, grow their own food and have their own chickens," he says.
"We're seeing retirees and families as well as people looking for equestrian properties."
Fischer says it's only a short drive to the beach and a 15-minute drive to the airport.
Arts and crafts thrive in the valley and a new high-end function centre, The Valley Estate, has just opened its doors for weddings and corporate events.
Freeman says there are top schools, universities and a first-class hospital all within easy reach.
"It's such a spectacularly beautiful valley with a really great energy," he says.
"We're all craving space in our busy lives and the valley has all the advantages of a big city but you can live in the country and feel like you're a thousand kilometres away."
One to Watch
Bordering Currumbin Creek and boasting its own lagoon with a swimming hole and sandy beach, this 4.24-hectare estate features a three-bedroom main residence with a commercial kitchen and a separate studio with a loft bedroom.
There are also four sheds, five fenced paddocks and a riding arena.
PRD Real Estate Burleigh Heads' John Fischer is taking expressions of interest closing June 14.