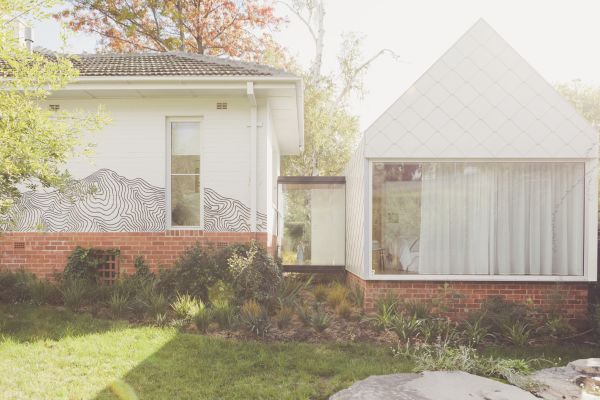 Quirky Forrest home the only ACT property nominated for national design award
Who: Designed by Austin Maynard Architects, Empire House is the only property in the ACT shortlisted for the 2019 Houses Awards
Where: Empire Circuit, Forrest
What: A renovated home with a unique addition
Kooky. Oddball. Thoughtful. Sculptural. Organic. Lindy offers a number of descriptions of her family's Forrest home, before settling on one.
"Happy," she says. "It's a happy house, it's our joy."
Lindy, who asked that her last name not be printed for privacy reasons, invited us into her Empire Circuit home after it was shortlisted in one of nine categories at the 2019 Houses Awards.
The home is the only ACT property in the running for a gong at the awards, which honour design excellence at homes across the country.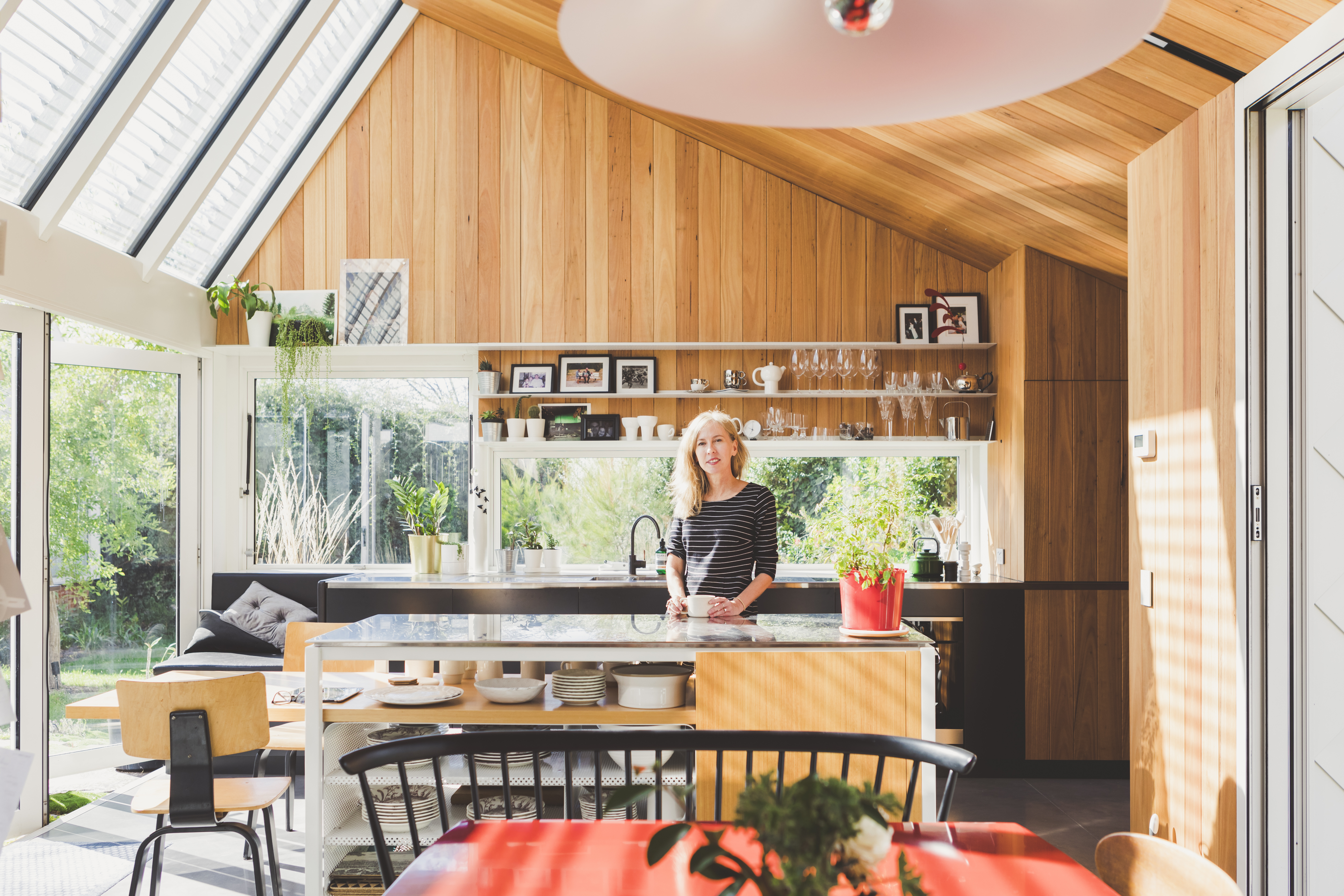 It is nominated in the best house alteration or addition over 200 square metres category, in recognition of the Austin Maynard-designed renovation that transformed the previously rudimentary single-storey home.
Viewed from the street, the home's architectural quality remains somewhat hidden. That's how the couple wanted it.
"We wanted it to be something that was not in your face," Lindy says. "From the street it is modest. We wanted it to reflect us, we are quite private people."
But once the front door opens, its character is revealed.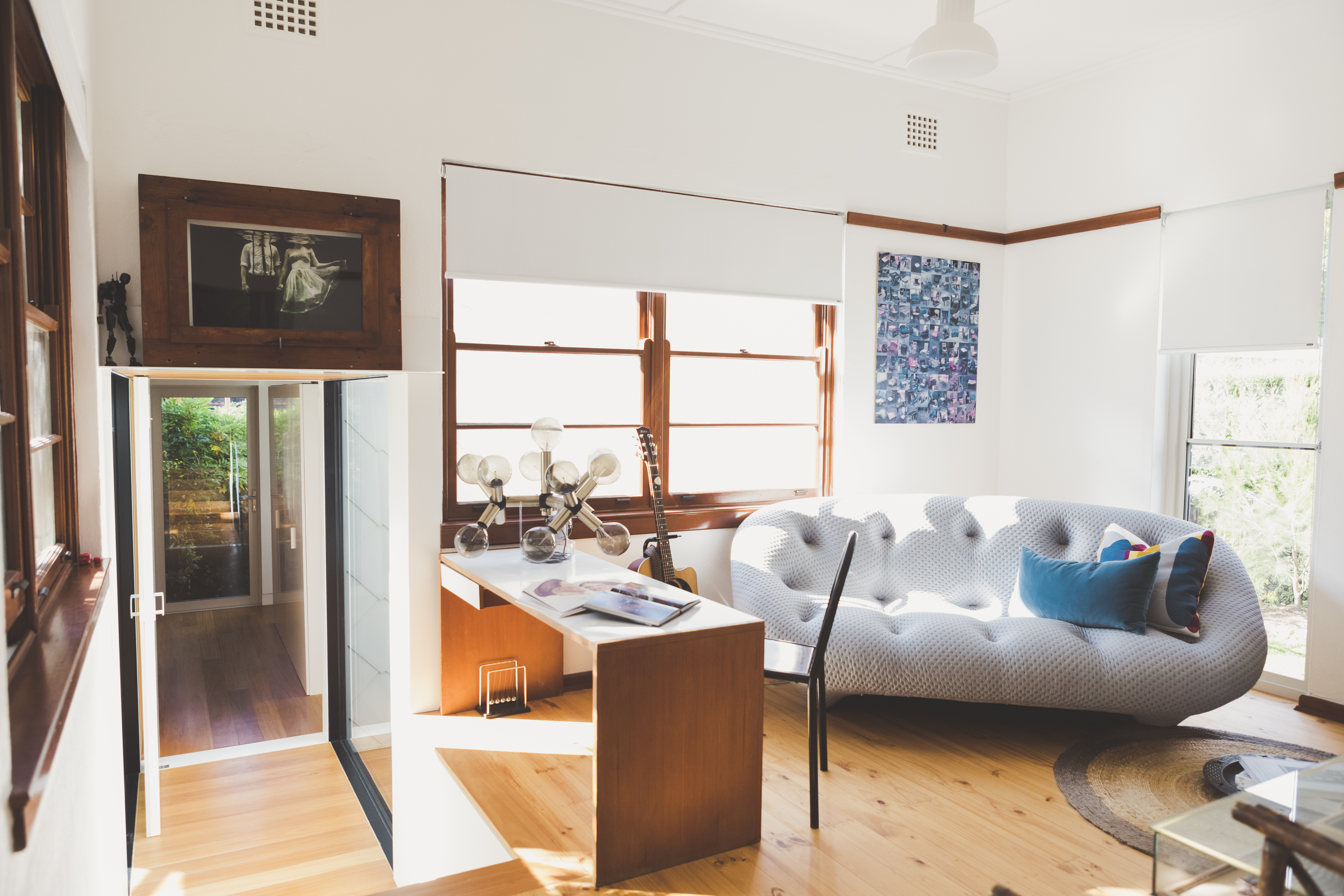 Passing different coloured rooms filled with an eclectic mix of ornaments and furniture, the narrow hallway opens into a wood-panelled kitchen "pavilion". Sunlight spills through large windows, lighting up the polished concrete floors.
The second major addition is another gable-roofed room, which houses a bedroom and en suite.
Lindy says the couple started working with Austin Maynard architects about a month after they bought the home in early 2015. They were drawn to the architect's preference for subtle, environmentally conscious renovations over full house builds.
She said the project's builders, Canberra-based Preferred Builders, bought into the concept, making for a headache-free renovation.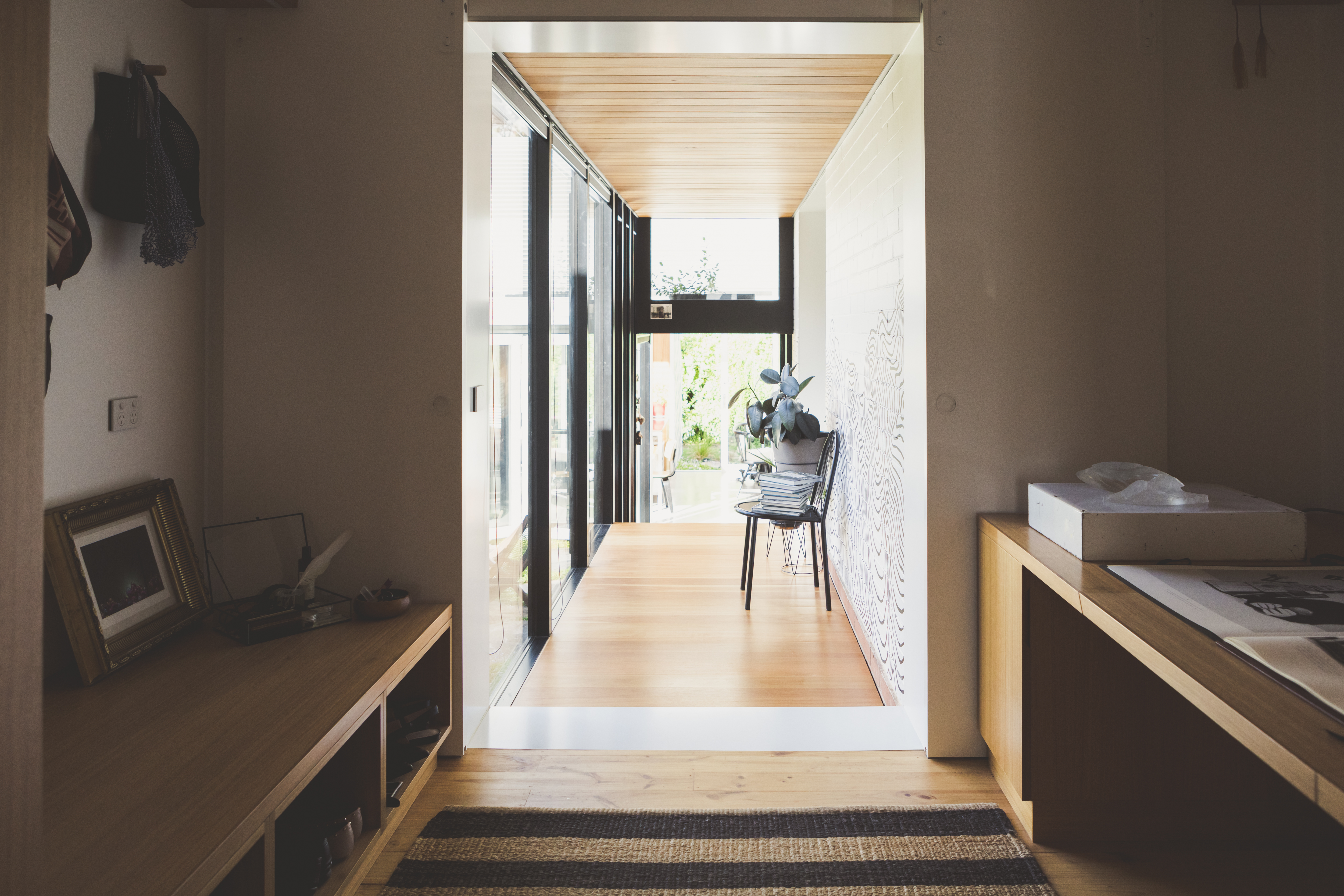 "We weren't interested in replicating anything we had seen in Canberra," Lindy says.
"We wanted to create something that, when you did walk inside it, would provoke discussion. Do we always have to build big? Do we have to just replicate what else is around you?
"People who come in either love it, or they don't get it. I guess I couldn't really care less – it's just great that it's starting that discussion."
Lindy says the furniture and ornaments were almost exclusively sourced from the Green Shed second-hand store in Mugga Lane and op-shops around Canberra. Items are regularly moved around, or replaced. "It's organic and moving all the time," Lindy says.
The backyard garden is green and growing. Lindy wants it to be "be crazy, wild and overgrown", so much so that the greenery "attacks the architecture".
"There are lots of little nooks in the house, we want to make it like a little secret garden," she says.
The award citation says the Empire House is "a relatively small, hand-crafted home, located on a tree-lined street, in a culturally significant and important part of Canberra. Against the current trend to build large, fast and cheaply, Empire is unapologetic in its architectural detail and craftsmanship, as this is what the area deserves."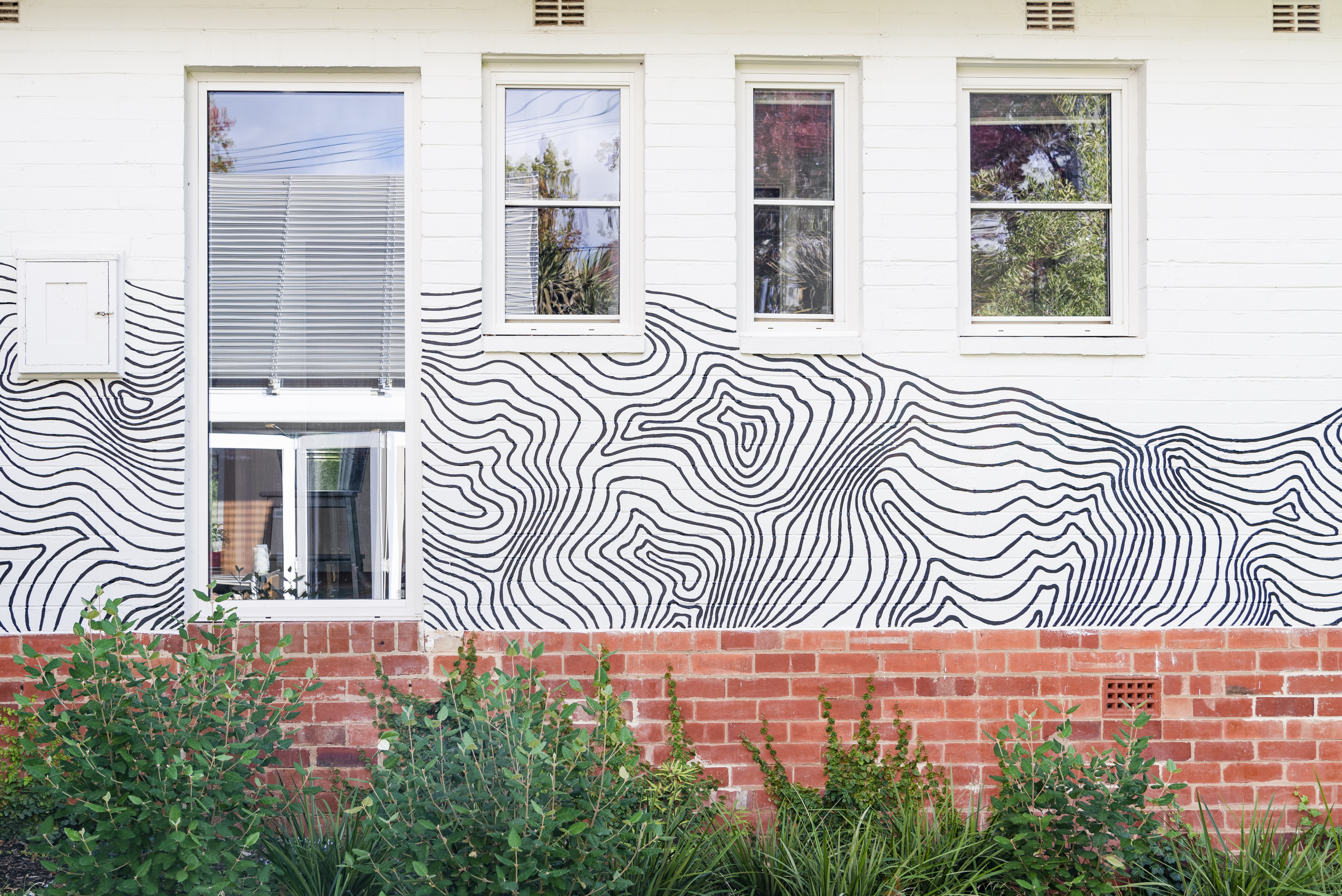 Austin Maynard architect Ray Dinh aimed to keep the original footprint of the 1951-built house intact.
"A big part of what we were trying to do was respect the building that was there and retain the old cottage and then build something new … that wasn't a parasite to the old building," he said.
The house has two additions, a bedroom attached by a glass "bridge", and a glass walkway to the new kitchen. The separation kept the new areas from "attacking" the old.