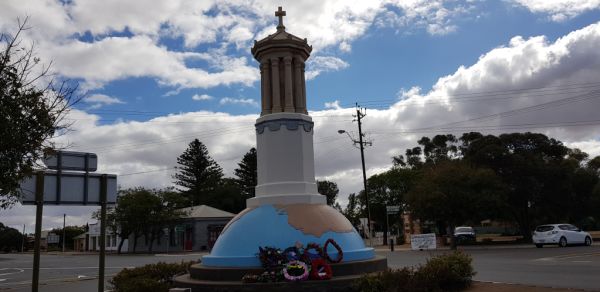 Escape to Mallala, South Australia: A quiet country town in love with fast cars
It's a quiet country town surrounded by farms, but the people of Mallala in South Australia want you to know it's not really that far from the big smoke.
Heading south down the National Highway A1, it takes just half an hour to reach Salisbury and under an hour to drive to Adelaide's Rundle Mall.
Some will know Mallala for its historical monuments including the World War I Memorial, which sits atop a globe and takes pride of place at the junction of eight roads.
It is for this reason Mallala has long been known as the place "where all the roads meet".
Or the old flour mill, which was first built in 1878 to process locally harvested grain and now houses the Mallala Museum, and perhaps the old RAAF base, which trained fighter pilots during World War II.
But many will associate the town with the sound of engines revving and the smell of rubber burning on asphalt. The Mallala Motorsport Park is a popular, if not the most popular, destination in the town.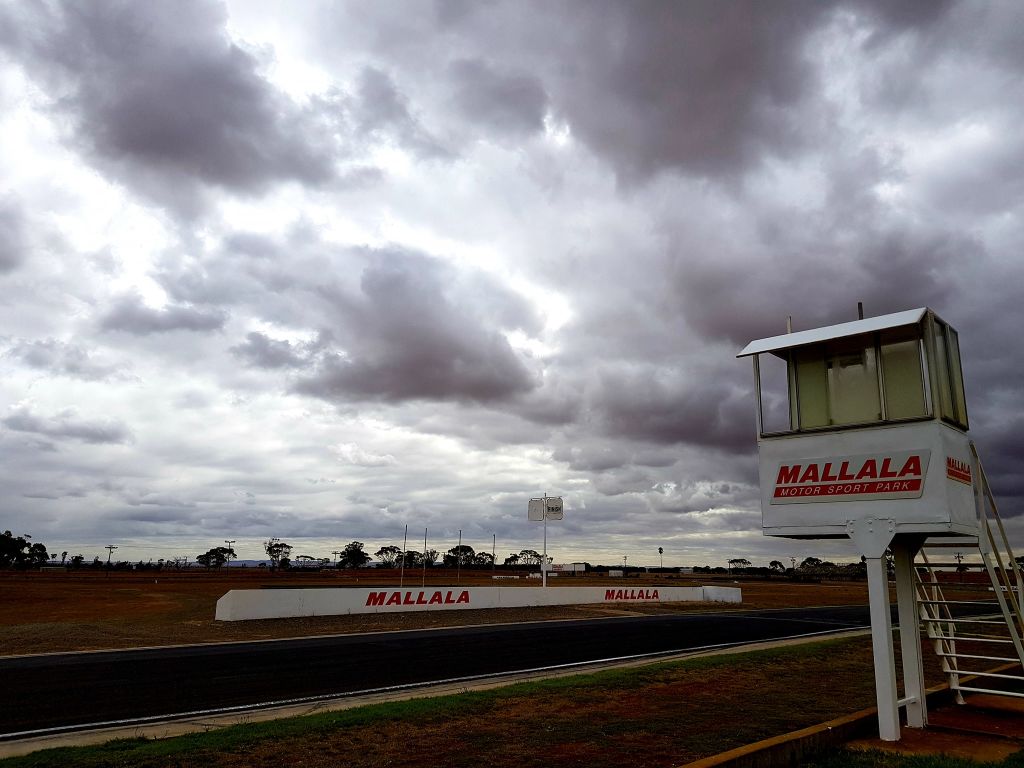 The 2.6-kilometre track was built on the site of the former RAAF base and became a venue for the Australian Grand Prix in 1961. Although it no longer hosts Supercar races, the park has earned a reputation as one of Australia's best drift tracks.
But it's not just motorsports, Mallala is also home to thriving football, netball, bowling, equestrian and tennis clubs.
Population: 733, as of the 2016 census.
Who lives there?
Mallala is a wheatbelt town, home to grain farmers whose families have lived in the area for generations. It's also home to newcomers looking for a quieter lifestyle.
Cynthia Woodham spotted a shop for sale in a local newspaper while visiting family in Gawler 12 years ago.
"It had a shopfront, which was perfect for me, and a house on the back, so I could work from home and the city wasn't that far away either," she said.
She set up her patchworking shop, Cynthia's Ark, and while it was slow going to begin with, the store now has three regular quilting classes each week.
"I did a lot of craft fairs and group visits to begin with," she said.
"I'd also do occasional teaching outside the shop. The hardest thing is convincing the people of Adelaide that Mallala is not way out in the bush, that it's just 40 minutes from the suburbs of Adelaide."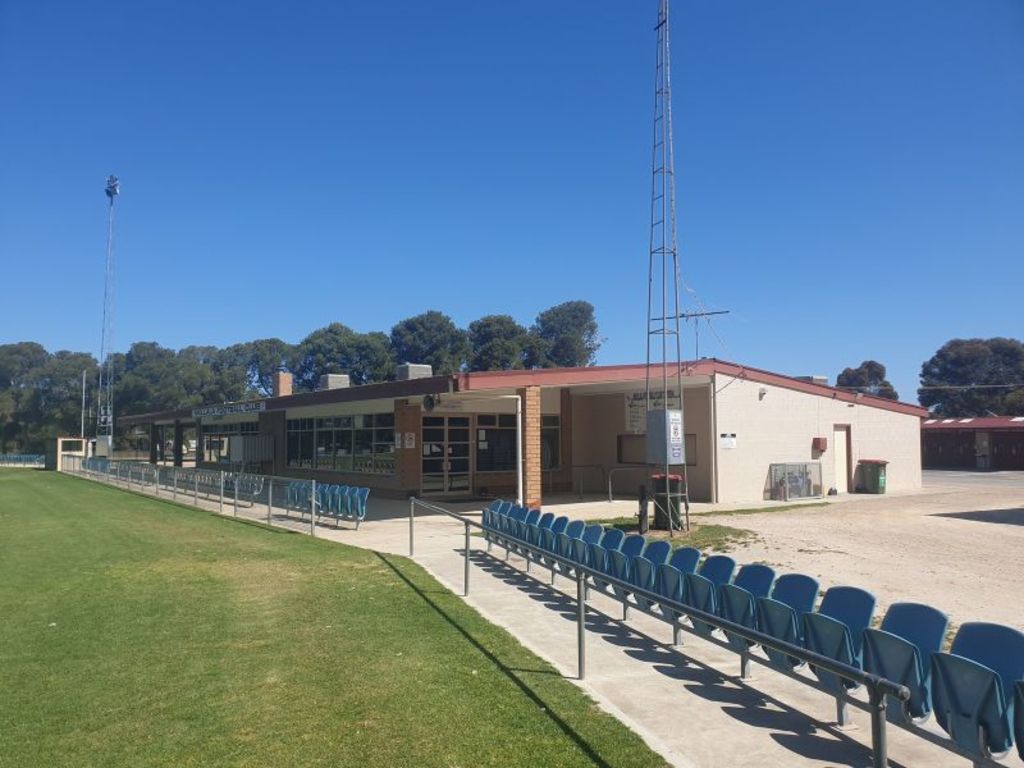 Like many country residents, Woodham's favourite thing about where she lives is how quiet, friendly and safe it is.
"I like the quietness and the fact that when I walk down the street between here and the post office, I recognise most people," she said.
"And it's a pretty safe community, I've found."
In the past, locals and visitors voiced concerns about Mallala dying. But a steady population increase thanks to people moving further out of Adelaide – particularly to new housing developments in the town itself and nearby town Two Wells – has helped stave off those fears.
"When we first arrived, there wasn't a lot here and in our eyes back then, the town was dying," said Woodham.
"But we've had some new blood in the town, there's a new pharmacy and the IGA is improving.
"And the housing boom with all the new developments in the town, between here and Adelaide, has brought people slowly further out from the city."
What happens there?
It's no surprise that Mallala's social gatherings revolve around its sporting clubs and, of course, the pub. Every Tuesday night is schnitzel night at the Mallala Hotel and the changing toppings are anyone's guess – one week satay prawns, the next tacos.
But the town's most popular attraction is the Mallala Motorsport Park, which hosts a range of private and public events ranging from driver training to state championship race events.
Major events attract tens of thousands and these include the three rounds of the Motorsport Australia state circuit racing championship, Drifting SA, All Historics, Matsuri Drift Fest, Austin 7 Regularity series and Marque Sports Car Association super sprint series.
In the past it has hosted major events including the Australian Touring Car Series, V8 Supercars and the Shannons Nationals.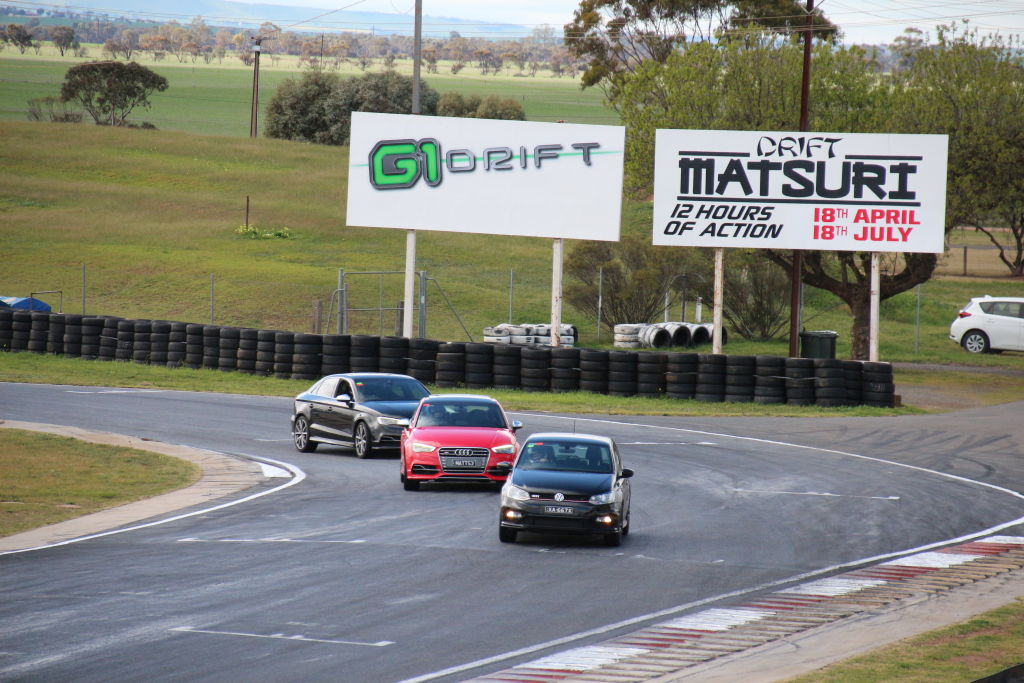 What's life like?
Active and well populated schools are something of a yardstick of success in regional towns. At Mallala, the local primary school is not only bustling with 170 students, but also a range of community programs.
Between 50 and 60 volunteers help with everything from reading programs to the breakfast club. The school enjoys strong relationships with the local Country Women's Association, the council, the church cafe and the Men's Shed, says principal Sharon Okmasich.
"It is such a benefit to the students to be able to connect with a number of adults in a variety of interactions," she said.
"These connections help our students to not only value their community, but also see the importance of volunteers and local services within it. We are very proud of our incredible community.
"Small groups of our upper primary students have been involved in heading down to the cafe and op shop each Friday to learn how to make coffee, serve customers and assist with organisation and sales in the op shop.
"One great story that came from this was on a Saturday the cafe was particularly busy and some of the students who were there with their parents jumped up and started to clear and clean tables to help out."
The beauty of growing up in a country town is the vast array of outdoor activities and at Mallala Primary there's natural climbing equipment, chillout spaces, nature play areas and two ovals.
But Okmasich said perhaps the most loved area was Altarama, a 100-square-metre remnant woodland that sits adjacent to the large oval at the back of the school.
This area is being redeveloped with input from the school and wider communities to include an Indigenous uses space, butterfly garden, construction area and natural fitness circuit.
What jobs are there?
Supermarkets and grocery stores employ the majority of Mallala's residents, followed by local government, road freight transport and aged care services.
The town's proximity to Adelaide's northern suburbs make it easy for people to commute to jobs closer to the CBD.
Why should you move there?
If you're looking for a small country town that's not too far from all the action in the city, Mallala hits the mark.
It also sits within South Australia's popular tourism regions of the Clare Valley and Yorke Peninsula, so it's close to a slab of countryside wineries.
Twenty minutes to the west is the Samphire Coast, renowned for the birdlife living in the mangrove habitat. Towns along the coast, like Parham, are popular for boating, fishing and crabbing.
While there is plenty around the town to see and do, those who want to stay local are well catered for.
With so many open spaces and a variety of sporting clubs, it's an idyllic place to raise children. And for anyone who wants to join a community group, the town offers a CWA and CFS among others.