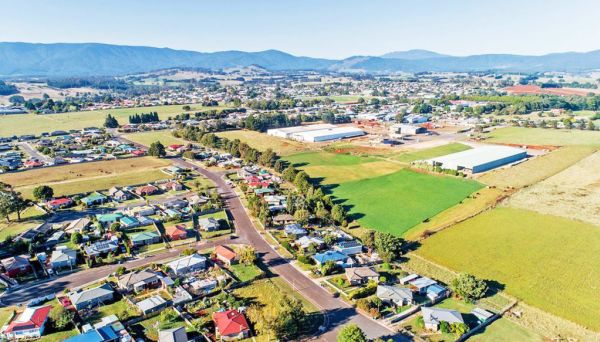 'There is nowhere else you really want to be': Escape to Scottsdale, Tasmania, the town with bush and beach
Nicole Frost
twitter
Editorial producer
About an hour's drive north-east of Launceston, Scottsdale is the largest town between it and Tasmania's east coast. It hosts several heritage buildings, and the Bridestowe Lavender Estate is only a short drive away.
Built around forestry, agriculture and dairy, the town faced some tough times with local timber mills shutting down. However, with Dorset Renewable Industries taking over the former Gunns Mill site in 2016, locals report a renewed optimism, with new businesses opening and newer residents moving in.
And, there's the nearly-finished restoration of the Scottsdale Mechanics' Institute Hall  – bought from the council for a token $1 fee – with its grand opening not far off.
Population: 2373, as of the 2016 census.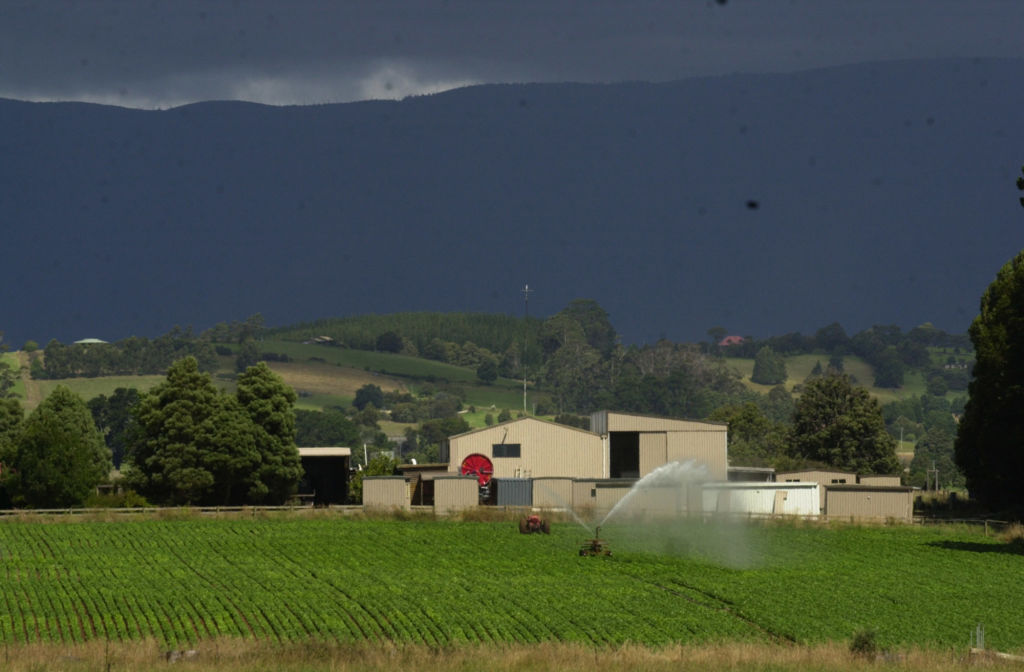 Who lives here:
Rachel Burke, from the Eco Cafe, has been in town for six years.
"My partner started work up here. He came up to start up a logging job for a couple of weeks, and they asked him to stay a little bit longer," she said.
"We started coming up every weekend – we loved it so much," she added. "Before we knew it, we decided it was where we wanted to live."
And, she's not the only one. "Scottsdale is growing very rapidly at the moment," she said.
Cottage Bakery co-owner Vanessa Lodge has been living in Scottsdale for 35 years, and described the town as having a "really nice little community".
"Quite a few people have moved here," she said. "There's quite a lot of families here now, and retirees too."
Michelle Parry, from Hair Art Hair Lounge, has been living in Scottsdale for 10 years, after relocating from Queensland.
She moved south partly for the cooler weather, but also to find a more solid community with less commercialism.
"We actually researched it – we looked at the rainfall, the soil, and the different climates for Tasmania," she said, with the north-east being "not too wet and not too cold."
She said rural living wasn't for everyone, but for many, it could be a little bit of paradise.
"If you come for all the right reasons – wanting to de-stress, enjoy the environment – it's much better," she said.
What happens here:
The town is home to various active community groups such as the walking group and golf club, and there are regular football and cricket games to attend.
And, there's getting out and about in the great outdoors. With beautiful walking tracks in the immediate vicinity, the beach about 15 minutes away, nearby bike trails, and the snow fairly close in winter, the town offers a chance for residents to enjoy their surroundings.
The Scottsdale Show is also coming up in November, with a handicraft pavilion, a fashion parade, livestock on display and equestrian and woodchopping events.
What life is like:
Locals remarked that Scottsdale is a supportive town, with a community willing to help out anyone who needs a hand.
"Our community is very generous and very giving," Ms Lodge said.
"It's wonderful," said Ms Burke. "Everybody just goes out of their way to become friends with you."
"The community is a good mix," added Ms Parry, describing it as "very generous", with locals often fundraising to help out those in need.
What jobs are there:
Scottsdale struggled for a time after its timber mills closed, but now locals say it is entering a period of renewal.
"When they shut down – I've never seen anything quite like it," Ms Parry said. "People sort of panicked and moved away."
But hard work has helped improve the area's fortunes. "I do believe it's certainly turned around," she said.
Ms Burke has noticed several locals opening small businesses recently.
Local businesses are helped by the tourist trade, with Derby and its bike trails just a 30-minute drive away.
Ms Lodge said she saw plenty of tourists visiting Scottsdale, with October through to the end of Easter the busiest time.
"We have some really loyal local followers of our bakery," she said, adding local support kept them sustained during the quieter winter months.
Ms Parry agreed, saying the town worked together to keep things running smoothly.
"They support the local businesses," she said.
Why should you move here?
For one thing, there's the quieter, country pace of life. As Ms Parry's advice to any mainlanders making the move goes, "Take a big breath, and learn how to live again!"
"It's pretty casual," Ms Lodge said. "You can usually get somewhere without too much traffic in Scottsdale."
"It is just so beautiful," said Ms Burke, as the town had the best of the bush and beach.
"That is what so good about it, you can go to the touristy spots, or you can drive a little bit further and not see anybody there," she said. "You can go be by yourself, listen to the waves, it's just wonderful."
"There is nowhere else you really want to be," she added. "We struggle going on holidays – we live in paradise!"