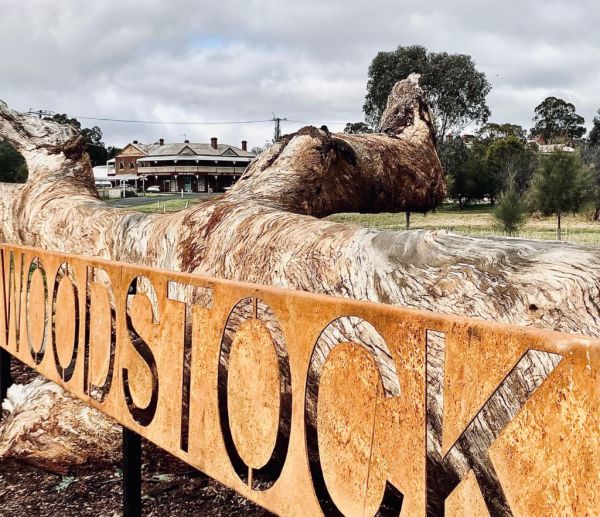 Escape to Woodstock: The quintessential Aussie town with peace and quiet, but no craft beer
With a name like Woodstock, you'd be forgiven for thinking there's a hippie festival on the event calendar of this New South Wales town.
Locals are keen on the idea of a music concert in honour of the famous 1969 festival and have long discussed the idea. There's even the perfect venue: a speedway under lights, set on 46 hectares.   
But there's currently no Woodstock-type festival at Woodstock. Although that's not to say it won't happen in the future.
Woodstock is backed by an active group of volunteers who are determined to revive the sleepy town while still holding on to its quiet country appeal.
Found 290 kilometres west of Sydney and 15 minutes from its nearest neighbour, Cowra, Woodstock is a quintessential rural Aussie town. There's no craft beer at the pub because the locals prefer the traditional, old-school beers.
There's a Country Women's Association, an annual show, a bowls club, a primary school, a fire brigade, a swimming pool, a post office and a memorial hall. And the town's team of busy organisers are working on a general store next.
Population: 701 as of 2016 census.
Who lives there?
Woodstock is home to about 200 people in the town and 500 in the wider district. According to the 106 census, the median age is 54 and there are 189 families, who keep the Woodstock Public School busy.
It's also home to the Woodstock Park Speedway, which has been operating since 1964. It's always been a drawcard for the town, said Cowra Motorcycle Racing Club president Steve Kurtz.
"We get people from everywhere: Orange, Bathurst, Canberra, the Central Coast," he said. "We're probably one of the best dirt track complexes in Australia and we've got a really good club. A lot of us came through with our kids and they've all gone through now."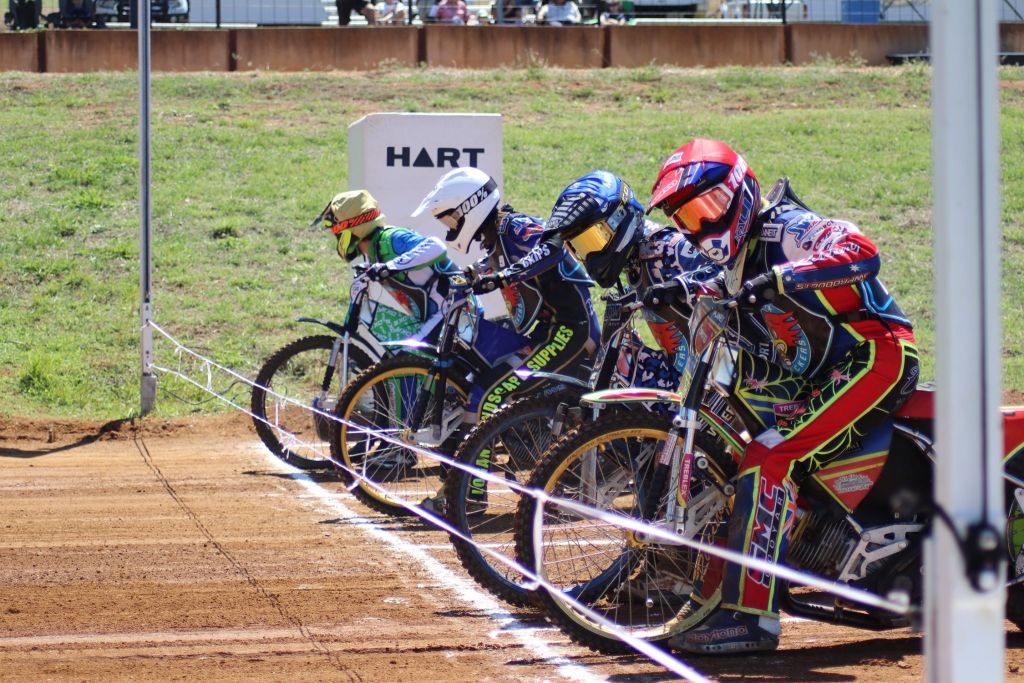 International riders compete at the speedway, with meetings staged between February and September. Grants from the Cowra Council and local MP Stephanie Cooke have recently seen the installation of lights and a covered pit area.
The club has 450 members, which includes riders aged between four and 70. Meets attract crowds of between 1500 and 2000 people, and are a big event for the town, Kurtz said.
"We have a nice clubhouse with a verandah that looks over the track," he said. "It's good for families and we have a lot of parents who come and watch their kids, and their grandparents come out, and on nice days they sit on the verandah and have their cup of coffee and something to eat."
What happens there?
When Alison Rutledge, a born-and-bred Woodstock local, returned to her home town after nine years away for work, she found its main event was on its knees.
Held every September, the Woodstock Memorial Show is a must-attend event for locals near and far. For some, it's their once-a-year chance to catch up with everyone in the district.
But by the early 2010s, attendance was down to 500 and there was little in the way of children's entertainment.
"We took on executive roles in 2014 because it was dying," Rutledge said. "My husband took on treasurer and I took on secretary. It was either that or it was just going to die.
"We sat down and brainstormed its strengths and weaknesses. Our show falls on Father's Day and for years, our Woodstock community and Cowra community would tell us it was a bad day for it.
"So we spun it around and said, 'Let's make it something amazing for the whole family to do on Father's Day,' and it's just changed it entirely."
By 2019, ticket numbers had risen to 4000. And in recent years, the show's committee was successful in applying for almost $200,000 in grants to upgrade the showgrounds. Unfortunately COVID cancelled this year's show as well as last year's.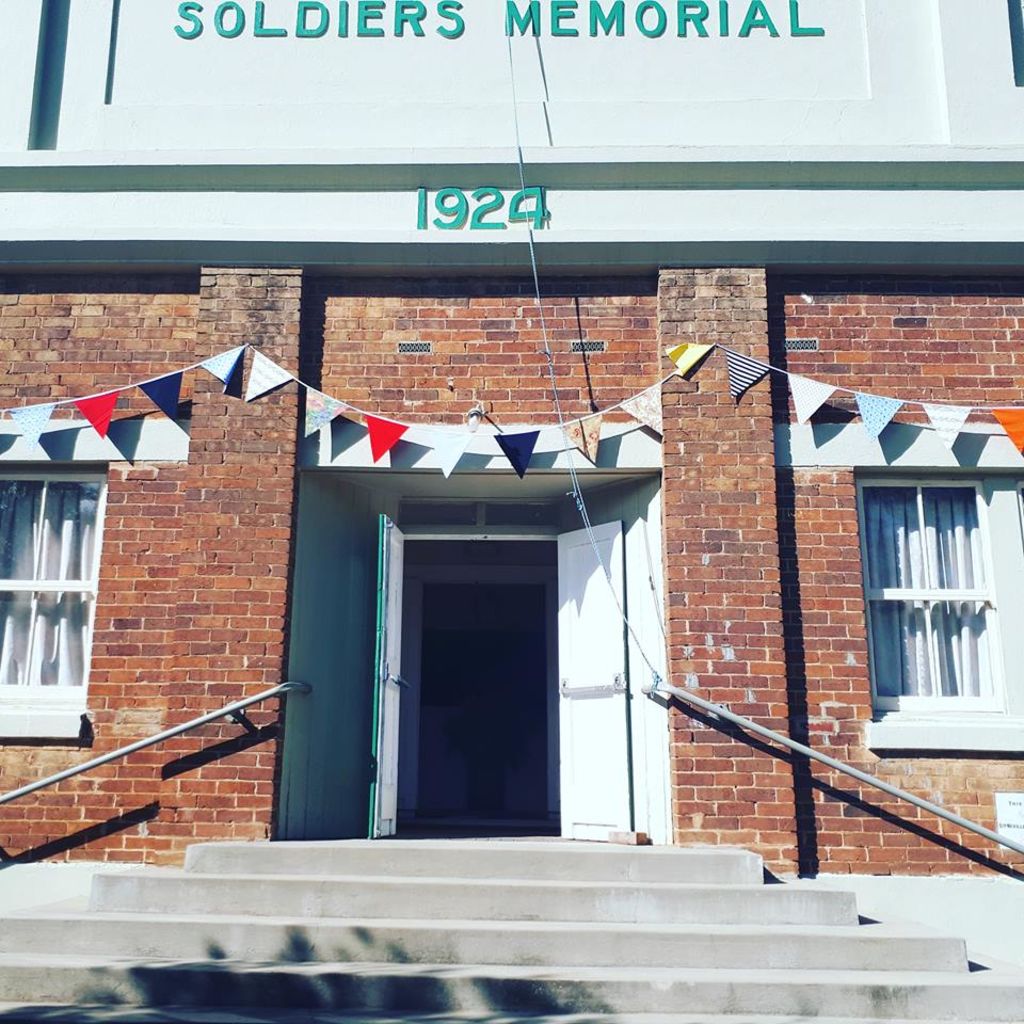 In addition to the yearly show, Woodstock also plays host to the Festival of Small Halls. Touring folk and contemporary artists perform at the Woodstock Soldiers Memorial Hall, which was built in 1924.
While COVID puts a stop to the town's events, locals have turned to improving the aesthetics of the town by replacing old signage. The Woodstock Progress Association hopes to attract someone to set up a general store.
The association is also lobbying local authorities for permission to allow campers at the showgrounds. With showers and toilets already there, said Rutledge, who is also a member of the progress association committee, it would give travellers somewhere to stay and build the town's profile.
"We believe we're now properly set up to accommodate campers and maybe there's other hurdles we need to jump, but we're happy to jump them," she said.
A recent survey of residents' ideas for town improvements found support for a music festival to go with the iconic Woodstock name. Rutledge said the town had previously hosted a music festival during the 1970s, so there was hope it would happen again in the future.
"There was a country music festival for three or four years and they did it out in a paddock somewhere, and they were trying to make that connection to Woodstock in the US, but it just stopped," she said.
"I think we could do an American one, a Cat Stevens take-off. The speedway is the perfect place to have it – it's got the big lights, it's on a hill and it's a massive location."
What's life like?
Life is quiet and the people are friendly in Woodstock, said Woodstock Hotel publican Katie Piol.
"It's just a relaxing, quiet little town," she said. "Everyone talks to everybody. If we haven't met you before, we'll still treat you like we've known you for a long time.
"It's a friendly little town and we make you feel welcome as much as we can."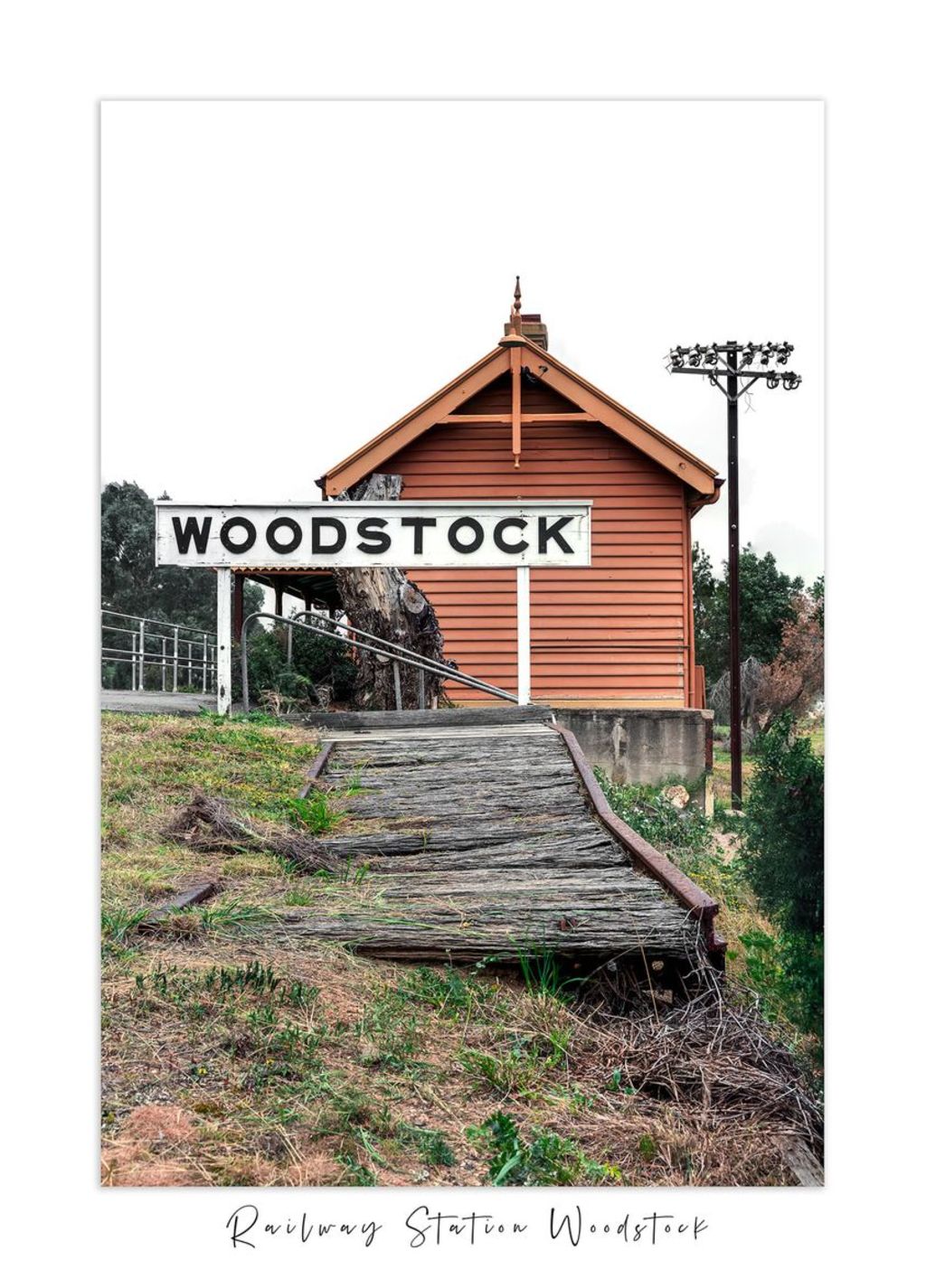 Piol said the town's welcoming community made it an inviting place for people who wanted to get away from it all and live in the country.
"We've got a few new faces who have moved to Woodstock from big towns, just 'cause they want to have a bit of a change and slow down a little bit," she said.
Great Northern and Tooheys are the drinks of choice at the pub, where happy hour pulls in punters on Tuesday and Friday afternoons. The beer garden, pool table and, during winter, the warm fire also make it popular.
Fundraisers at the pub have raised money for a defibrillator in the town and are now taking aim at a children's play area at the pub.
What jobs are there?
Census data shows managers and labourers make up most of the job positions in Woodstock. With Cowra being so close, many workers make the short commute to office or hospitality jobs there.
The area is also a big farming district with large properties aplenty, including one currently on the market sized at 374 hectares.
Why should you move there?
Woodstock is where you go for a quiet life. Thanks to volunteers who are busily keeping it vibrant with events and attractive to new residents, it's also a place with a bright future.