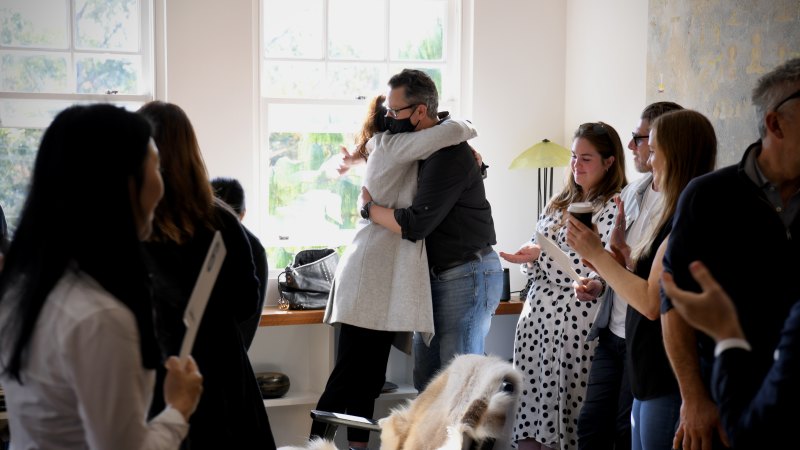 Expat drops $1.95 million on old Erskineville post office unit conversion
An expat bought a unit in a converted old post office building in Erskineville for $1,955,000 at auction after seeing it for the first time this week.
A dozen parties – a mix of young couples, downsizers and investors – registered to bid on the now three-bedroom unit at 5/65 Erskineville Road, which was guided at $1.5 million.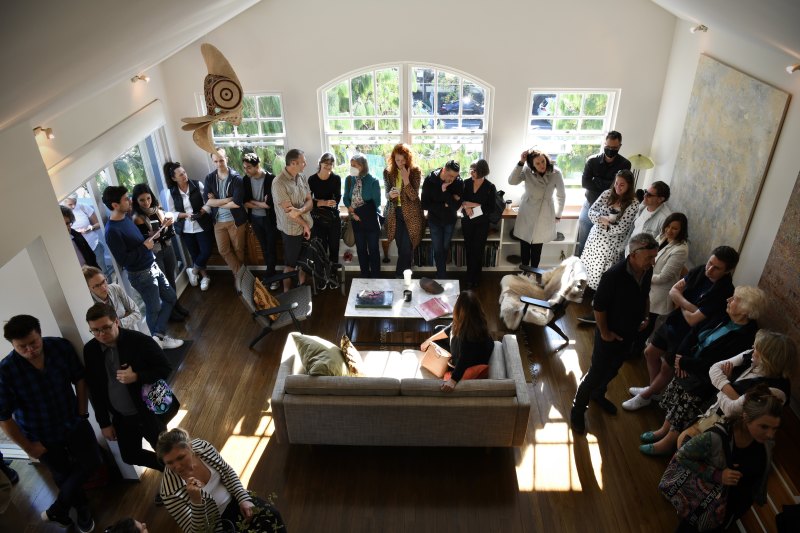 It was one of 979 homes scheduled for auction in Sydney on Saturday. By evening, Domain Group recorded a preliminary clearance rate of 62.8 per cent from 637 reported results, while 154 auctions were withdrawn. Withdrawn auctions are counted as unsold properties when calculating the clearance rate.
An opening bid of $1.45 million kicked off the auction of the home, which was owned by the late Sally Couacaud, a leading art curator in Sydney.
The price rose in varying increments as half the buyers weighed in.
Buyer's agent Brooke Flint of Flint Property landed a final winning bid of $5000 and it sold for $1,955,000. The reserve was $1.7 million.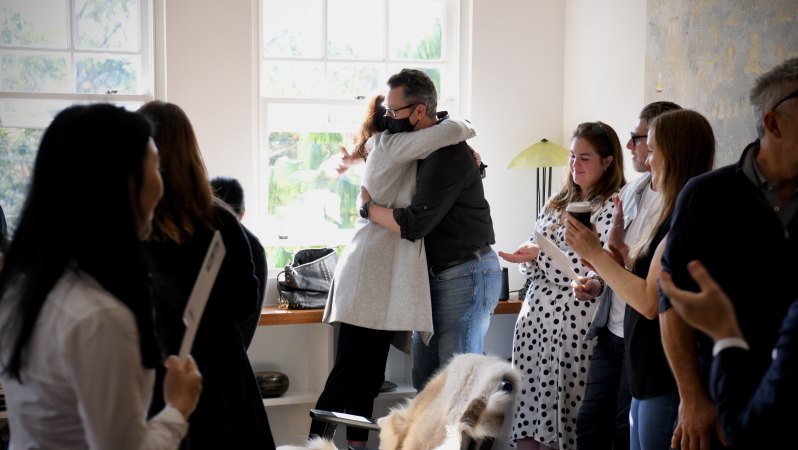 "This property is actually a rarity. The size of the apartment, the north-facing [aspect], the beautiful character and the location meant that we knew it was going to be heavy competition," said Flint, who was buying on behalf of an expat returning from Europe.
But, she said, "it could have gone worse last year" as the market had since pulled back.
"It could have been higher if it sold in the peak last November."
Selling agent Chris Nunn of BresicWhitney Glebe said the market was still stronger than when he last sold the property in 2014 with a sole bidder at the auction.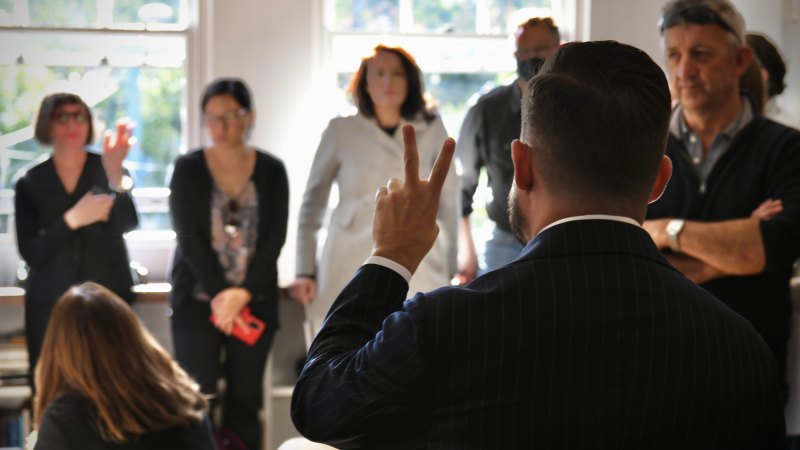 "That was as good a result [today, as] it would ever achieve in any market, it doesn't get much better than that as far as participation goes, and going $255,000 above reserve and the owner was prepared to come off their reserve if they had to," Nunn said.
"The vendors were not greedy and understanding of where the market is today, and they were prepared for a fairly lacklustre market and, as a result, they were definitely in line with the market."
The property last traded for $1.17 million in 2014, records show.
Erskineville's median unit price rose 6 per cent to $985,500 in the year to March 2022 on Domain data.
In East Ryde, seven buyers registered to bid on an original four-bedroom timber house at 5 Bronhill Avenue.
It was the first time it had hit the market in almost five decades, but the buyers, most of whom were local young families looking to build their own home, were vying for its land size.
Only three participated in the auction, which kicked off at $1.4 million, some $100,000 shy of the guide.
It rose steadily past the $1.84 million reserve and sold for $1,906,000.
Selling agent Jay Assay of Belle Property Hunters Hill said as long as vendors priced their homes right, properties were selling under the hammer.
"There are still buyers out there. They're very value-driven. The moment there is an inkling of a vendor hanging onto a previous price then they might not necessarily be interested," Assay said. "But the moment there is perceived value, then they will flock to it."
Ryde's median house price jumped 30.3 per cent to $2.15 million in the year to March 2022.
In Auburn, a young buyer bought a three-bedroom house at 3 Cardigan Street for $1,088,000 to live next door to her mum.
Six buyers, including locals and investors, registered to bid on the deceased estate that opened at $900,000.
The reserve was $970,000.
Ray White Auburn's Sezer Yunus said while the market had slowed down, properties were still selling with fair asking prices.
"As long as it's priced right, we're getting it done. Everyone's a bit worried about interest rates going up, but the real buyers are coming through."
Auburn's median house price rose 8.5 per cent to $970,000 in the year to March 2022.
In Leppington, four local investors looking for acreage registered to bid on 228 Heath Road.
Bidding for the seven-bedroom house on 2.02 hectares started at $1.9 million as three buyers vied for the keys to the property.
It sold to a local family for $2.5 million – right on reserve – who were looking to develop it down the track.
LJ Hooker Leppington's Anthony Bucca said these properties were harder to come by as land was being snapped up with progress on the airport.