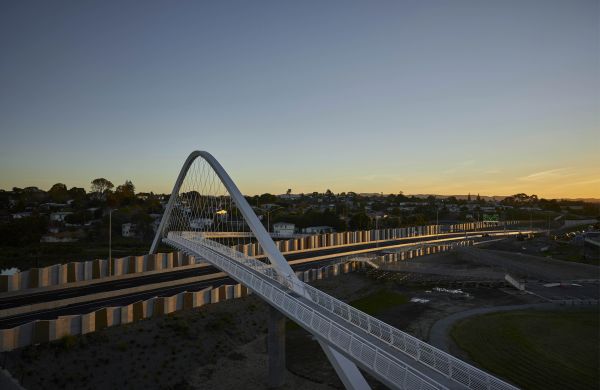 Fine form: The mesmerising Auckland tunnel that's in line for an architectural prize
Kate Jones
New Homes editor, Melbourne
New Zealand's newest and longest road tunnel is up for an architecture gong.
The Waterview Connection, a 4.5-kilometre stretch of motorway in Auckland, is among 48 finalists competing for 11 awards at this year's New Zealand Architecture Awards.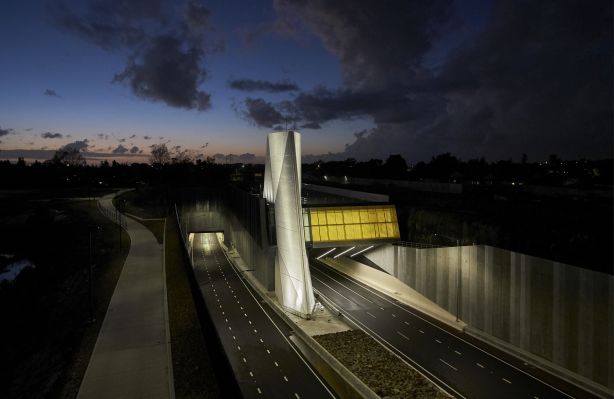 Architecture and urban design studio Warren and Mahoney hopes it can edge out two other public projects to win the planning and urban design award.
The Waterview Connection links Mount Roskill to Point Chevalier and includes 2.5 kilometres of twin tunnels. Construction began in 2010, but planning began as early as 2000.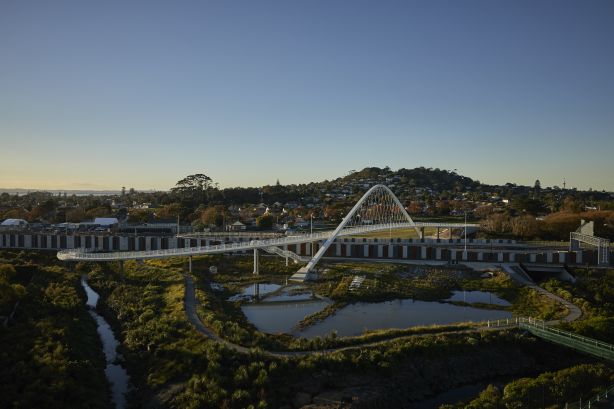 The motorway opened in March last year and has since won accolades for its design.
The use of Maori carved wooden posts called pouwhenua, or pou, was praised by the New Zealand Institute of Architects when Warren and Mahoney won the planning and urban design award for the Auckland area in May.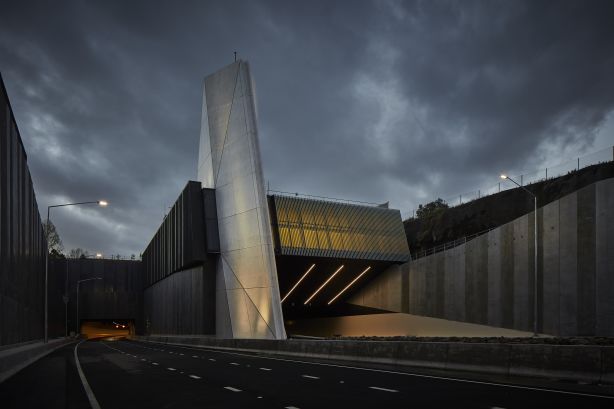 "Warren and Mahoney has added a layer of sophistication to the development of this motorway infrastructure project," the judges said.