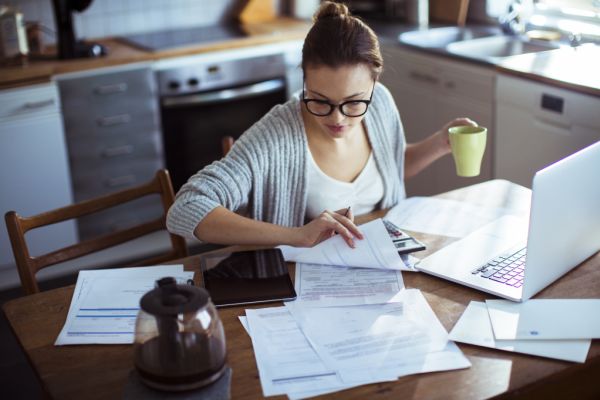 How 2020 became the year of the first-home buyer
Many first-home buyers entered 2020 fearful they had missed their window to buy, but the unexpected events of the year have prompted the biggest entry-level property buying spree in a decade.
Rising dwelling prices early in the year discouraged many, before the coronavirus pandemic and recession hit and the market paused. But a raft of grants and discounts meant first-time buyers then rushed into the market at the highest levels since the first-home-owner grant was tripled during the GFC.
It's been an unexpected opportunity for some who kept their jobs to snap up their first home in the absence of investor competition – provided they can afford the sticker price, which is still a barrier to others.
The year started with the rollout of the First Home Loan Deposit Scheme (FHLDS), with the federal government offering 10,000 first-home buyers the opportunity to get into the market with as little as a 5 per cent deposit, without paying lender's mortgage insurance.
The first 3000 spots with the major banks were snapped up within 10 days, with the remaining 7000 spots with 25 smaller lenders gone by May. A further 10,000 places were made available on July 1, with fewer than 200 left as of late November.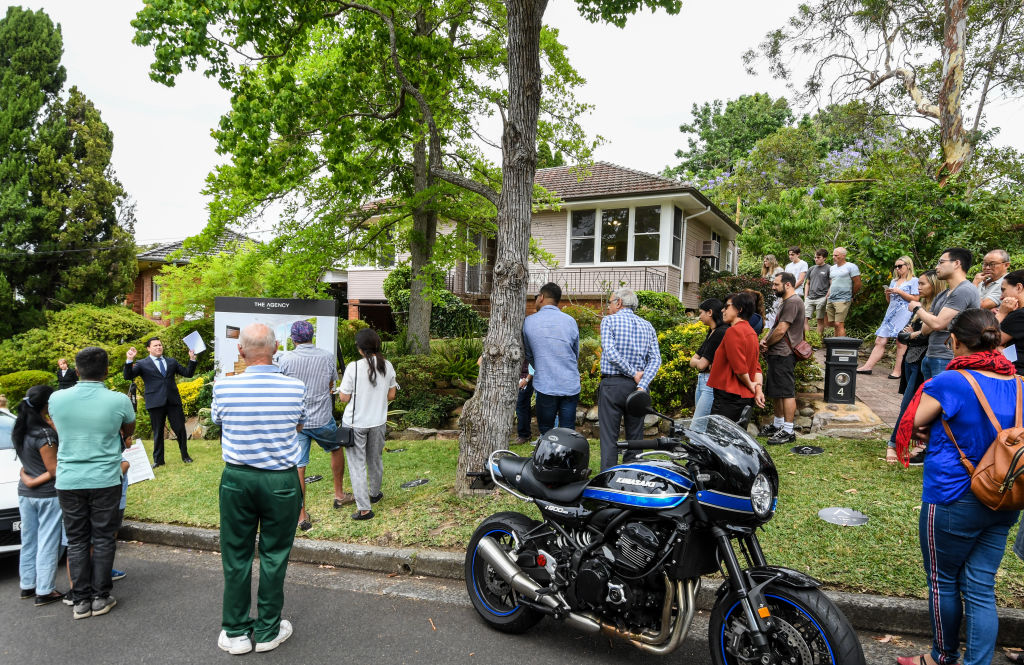 Then came HomeBuilder, which could be accessed on top of existing first-home-owner grants and stamp duty concessions and exemptions, adding up to tens of thousands of dollars in savings for eligible first-home buyers.
On top of this, first-home buyers in NSW could temporarily avoid stamp duty on newly built properties worth up to $800,000, with concessions granted for homes up to $1 million. In Victoria, a 50 per cent discount on stamp duty was temporarily granted for all buyers of new homes worth up to $1 million, with a 25 per cent discount granted for existing homes.
This, combined with record-low interest rates, a halt in population growth and pullback in investor demand, made an almost perfect window for those with secure employment to buy their first home, said AMP Capital chief economist Shane Oliver.
"All these things added up to something which made it a lot easier for first-home buyers to get into the market," Dr Oliver said. " It's like an almost perfect environment … a perfect day. But there are a few clouds around – the main cloud is that prices are still so expensive.
"At the same time the job market was very uncertain a few months again, but it's improved since."
New loan commitments to owner-occupier first-home buyers started climbing again in June, with some of the largest jumps seen in Western Australia, Tasmania and South Australia.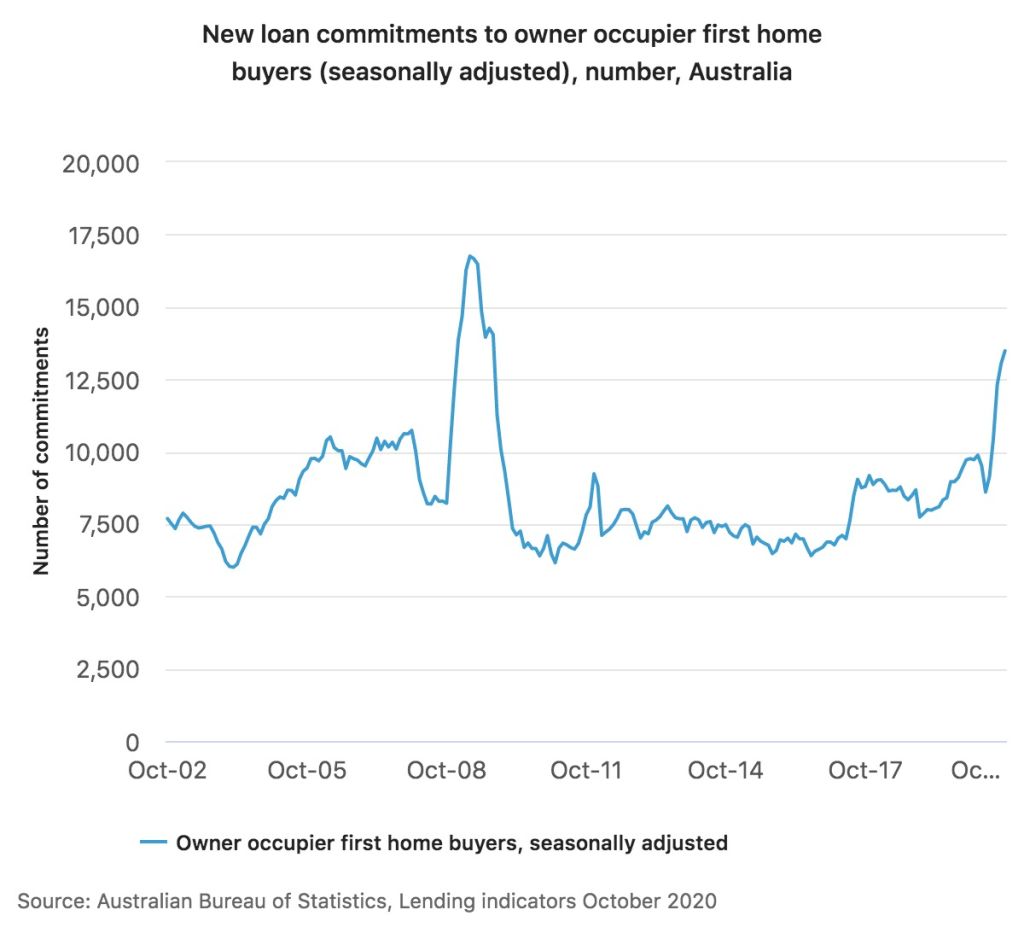 As of October, they were almost 40 per cent higher than in January, according to the latest seasonally adjusted figures from the Australian Bureau of Statistics. First-home-buyer commitments were highest in NSW, closely followed by Victoria and Queensland.
That month an extra 10,000 FHLDS places were announced in the federal budget. The take-up for this extension of the scheme — only eligible to those wanting to build a new home or buy a newly built home, including off-the-plan apartments — was slower, with about 1400 spots reserved in the first three weeks.
However, Dr Oliver expected broader first-home-buyer demand to remain strong next year, suspecting it may pick up a little further in early 2021 before dropping back to current levels.
"There's probably pent up demand from first-home buyers who missed out over the years, and we've also been pulling demand forward [with the FHLDS]," he said.
He added a potential transition away from stamp duty in NSW could also see some first-home buyers pull back until there were further details on whether a proposed property tax would be pursued.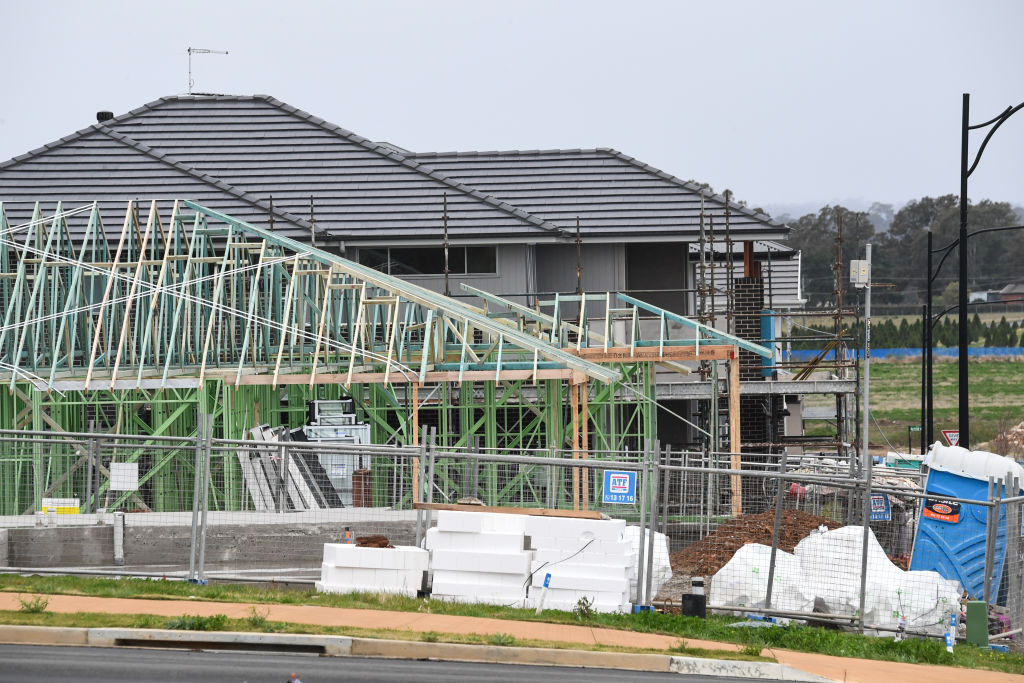 Ray White NSW chief executive Andrew McCulloch said subdued prices in 2020 had given more first-home buyers the chance to get into the market.
"There was a point where prices were growing way quicker than people could save … and first home-buyers became quite deflated," he said.
While the turnaround in prices had helped, Mr McCulloch noted the shortage of stock — which kept prices relatively steady and prevented large price falls — had given first-home buyers confidence to purchase in uncertain times.
With investors unlikely to return while vacancy rates remain high, Mr McCulloch expected first-home-buyer numbers to remain high in 2021, with interest strongest in outer suburbs and regional areas where new development was underway.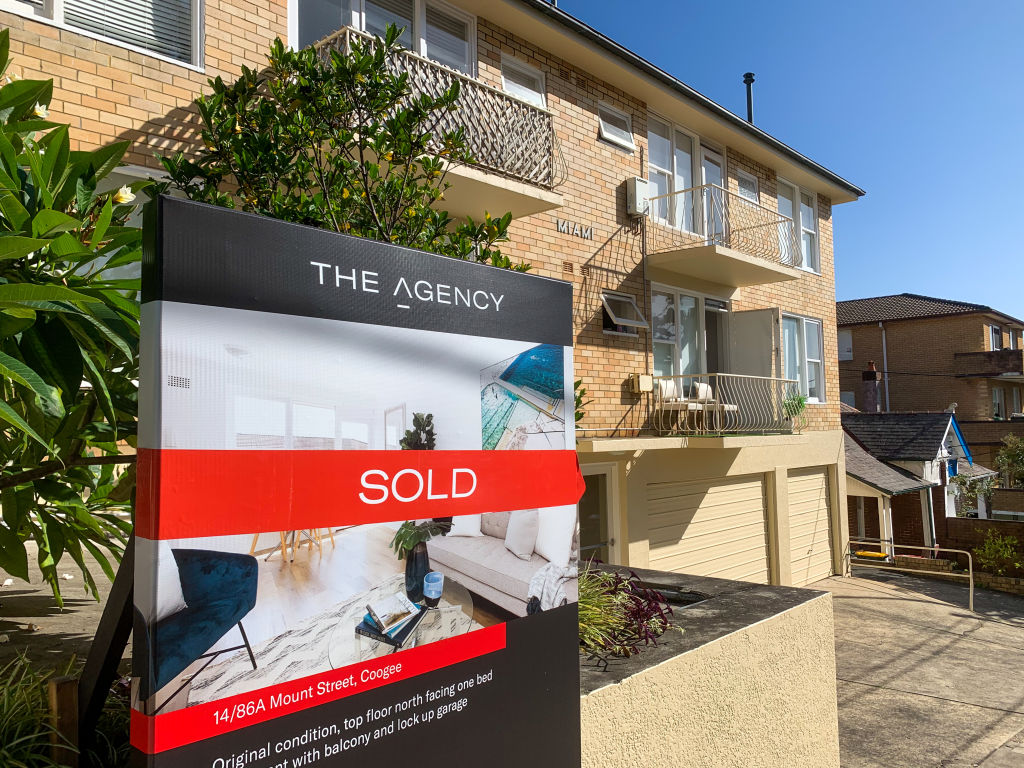 His comments were echoed by ME Bank's head of home loans, Andrew Bartolo, who said first-home buyers were more likely to consider regional areas and outer suburbs as commuting times had become less of a factor when selecting a location.
Mr Bartolo expected strong first-home buyer activity to continue next year but noted it could moderate as the market continued to recover.
 "With property prices expected to rise in 2021 and investors re-emerging, we may not see the same levels of first-home buyers for too much longer," he said.
As prices start rising again he also expects to see a lift in parents helping their children get into the market.
"We expect this to continue, particularly if house prices start going up again. Also, because interest rates on savings will remain low for some time, we may see more Australians looking for alternate ways to utilise cash assets. This includes parents who may gift or loan money to assist their children with home-loan deposits."