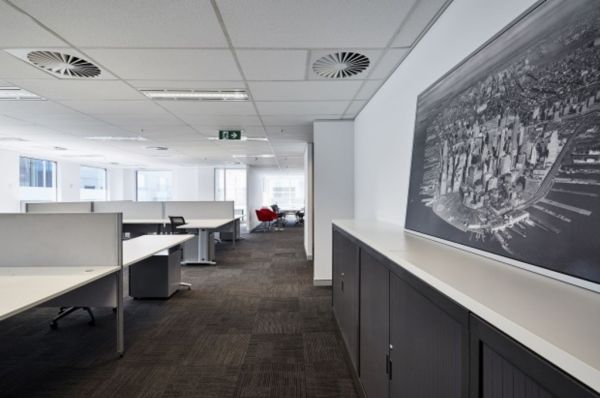 Fitted-out office space in demand
An increase in demand for fitted-out office space has continued into 2016. This follows a spike in enquiry levels in the final quarter of last year.
According to Colliers International's office leasing executive Matthew Winter, the company brokered six deals in 2015's final quarter including space at 14 Childers Street and 14 Moore Street in the city.
"We've noticed an increase in enquiry for fitted-out office space in the past 12 months," Mr Winter says.
"Small to medium businesses are seeking fitted-out solutions as they can mitigate start-up or moving costs in their new premises."
Mr Winter says the bulk of the enquiries are coming from these smaller tenants looking for less than 500 square metres of office space. He says leases are being committed to quickly, as there is a limited amount of fitted-out space of this size within the city, inner north and inner south.
An office fit-out can be an expensive part of relocating, sometimes costing thousands of dollars per square metre. A space that is already equipped with a suitable fit-out can save a business both time and money.
Tenants should keep in mind what they require from a fit-out and if the space can be easily altered to suit their specifications.
"Tenants can either utilise the existing fit-out or make minor modifications to suit their business needs," Mr Winter says.
"Additionally, they can limit downtime between moving premises and can be up and running almost immediately, as it often is just a matter of moving loose furniture and IT across to a new office.
"These business owners are looking to utilise leftover fit-outs including demand for private kitchenette facilities, existing offices, board and meeting rooms and well-lit open plan work areas."
Mr Winter says Colliers International is aware of 500 square metres of fitted-out office space that is likely to transact in February. He says quality fitted-out options such as 113 Canberra Avenue in Griffith, 11 McKay Lane in Turner and 14 Moore Street in the city have seen a strong level of enquiry.