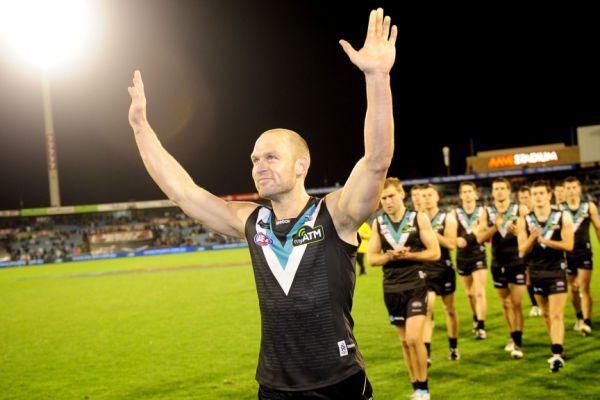 Former Port Adelaide player Chad Cornes is selling his Glenelg South home
Former AFL player Chad Cornes is selling his Adelaide home in favour of a tree change.
Cornes bought the property at 12 Farrell Street, Glenelg South in 2004, and built the existing five-bedroom, four-bathroom home four years later.
"I was born on Farrell Street at the Glenelg Community Hospital," Cornes said. "I always dreamed of buying a house really close by."
The property was being sold via an expressions of interest campaign with the price available on inquiry, Harris Real Estate Sales agent Kris Casey said.
"We are really looking to get that feedback and that level of interest," she said. "We've got quite a lot of people booked for private inspections."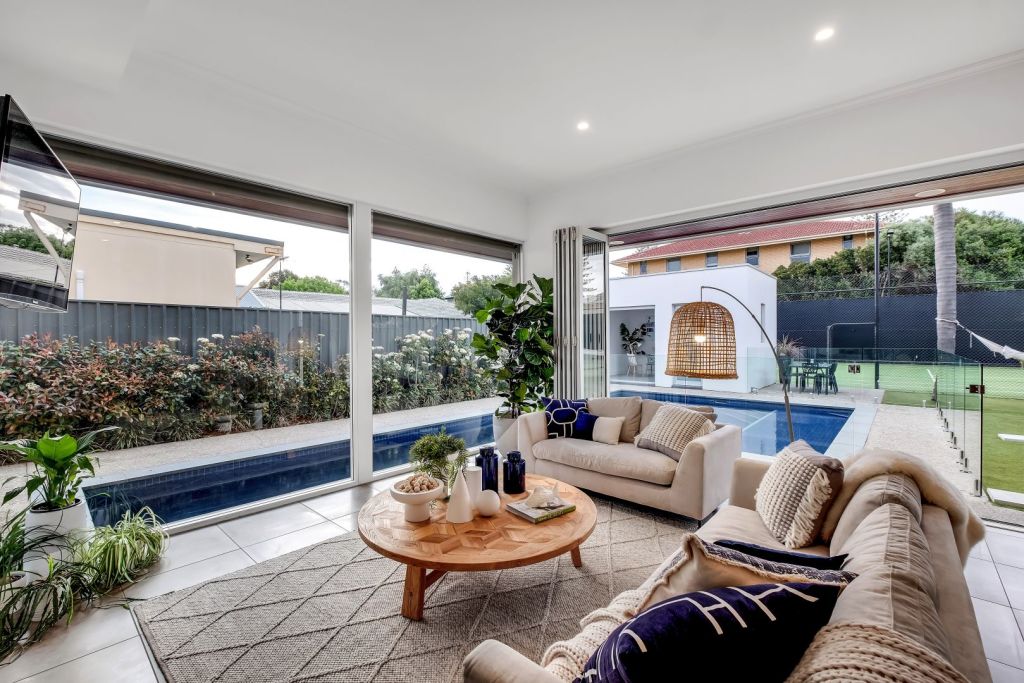 The house is on a 1129-square-metre block just a short walk from Glenelg beach and includes a pool, tennis court and separate studio.
"It's pretty exceptional to get that size of land in such a good location," Casey said.
Cornes is best known for his time playing for Port Adelaide Football Club. After 13 years at the club he did a brief stint at Greater Western Sydney before retiring in 2013 and he is now an assistant coach at Port Adelaide.
His brother Kane also played for Port Adelaide, and his father Graham was the inaugural coach of the Adelaide Crows.
More than 10 years on from building his dream home, Cornes and his partner Mikayla Graetz are making a regional move to just north of McLaren Vale.
"My partner's a country girl and we're expecting our first baby in February," he said. "We came across a block in Kangarilla and bought it a couple of weeks ago."
They plan to add horse stables to the new property and live a more quiet life. He said he would miss his house and his old stomping ground – although he does have a permanent reminder of it.
"I've got the Glenelg postcode tattooed on my fingers," he laughed.
The house over two levels has Miele appliances and stone benchtops in the kitchen, en suites and walk-in wardrobes to both the main and guest bedrooms and an indoor/outdoor pavilion with a second kitchen.
Cornes said the home was designed with events in mind, and he had hosted some good ones there over his years playing for Port Adelaide.
"We've had AFL functions there – it's a great entertaining house," he said. "But with five bedrooms I'm sure it would suit a family."
Casey said the low level of stock in the aftermath of the COVID-19-related lockdown meant homes like Cornes' were rare, and she expected people would snap up anything available.
"The competition is quite fierce," she said.