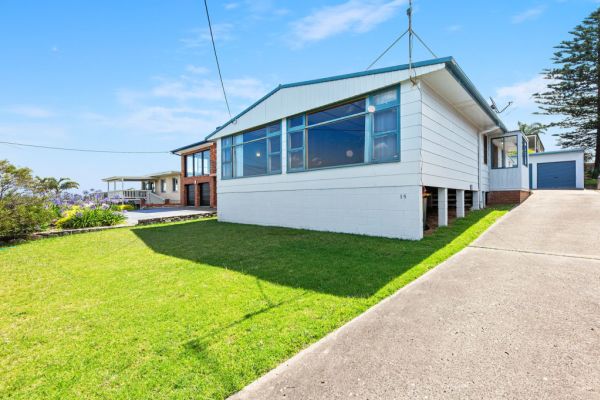 Four towns where humble beach shacks cost less than $500,000
The humble beach shack has been a rite of passage for many Australians but wealthy buyers have flocked to coastal escapes, leaving few affordable options.
Spread out across our vast coastlines, there are still some small seaside villages where it's possible to buy a beach house for under $500,000 – although they are becoming few and far between.
Buyers looking for a holiday home or a permanent sea change can still find affordable beach hamlets if they head off the beaten track.
Tuross Head, NSW
Median house price: $492,000
With a river on either side and a stunning stretch of foreshore, Tuross Head, on the NSW south coast, has retained its small town coastal feel.
"It's off the highway, and it's got a lot of charm," says real estate agent Garry Robertson, of LJ Hooker Tuross Head. 
Its median house price is $492,000, according to Domain data, but that is unlikely to be the case for long.
"Tuross is still a little bit more affordable than the likes of the suburbs around Bateman's Bay," Mr Robertson said. "There's a low proportion of higher-end properties." 
But even the most modest shacks are creeping up in price. Next month, an old fibro cottage with a double garage will go to auction with price expectations in the low to mid-$400,000s.
Like many regional areas, particularly on the coast, Tuross has been busy in recent months. Mr Robertson estimates as much as 70 per cent of beachside real estate is selling to people from Canberra, usually as a holiday home or retirement spot.
Torquay, Queensland
Median house price: $326,000
Known for its white sandy beaches and whale watching, the coastal suburbs along Hervey Bay are within reach of those on a modest budget.
"You can get a three-bedroom home a couple of streets from the beach for around the $400,000 mark and that's on a quarter-acre block," Carter Cooper Realty principal Kim Carter said.
Older timber shacks do sometimes come up for much less, she says. "But a lot of those are bought so they can be knocked down. The ones around the $450,000 mark are liveable."
Although popular with downsizers and retirees, Ms Cooper says the neighbourhood is busy, with cafes, shops and holiday accommodation.
"It's not dead. It's a lively little place and people are discovering it daily," she says. "We're selling homes from people in Melbourne, Sydney, Toowoomba, Cairns – people from all different places."
Venus Bay, Victoria 
Median house price: $355,000
Wrapped around a stunning inlet in south Gippsland, Venus Bay is an old fishing village where time has almost stood still.
Standing in the foyer of the local caravan park, David Holgate looks at two aerial photos of the town, one taken in the 1980s and one in the last decade.
"You can see a lot of the houses are still here, not too much has changed," he says, before pointing out there is a new car park at the beach.  "I can only think of two or three new modern homes in the whole town."
Mr Holgate's parents have owned and managed the caravan park for six years, popular with surfers, fishers and families on vacation.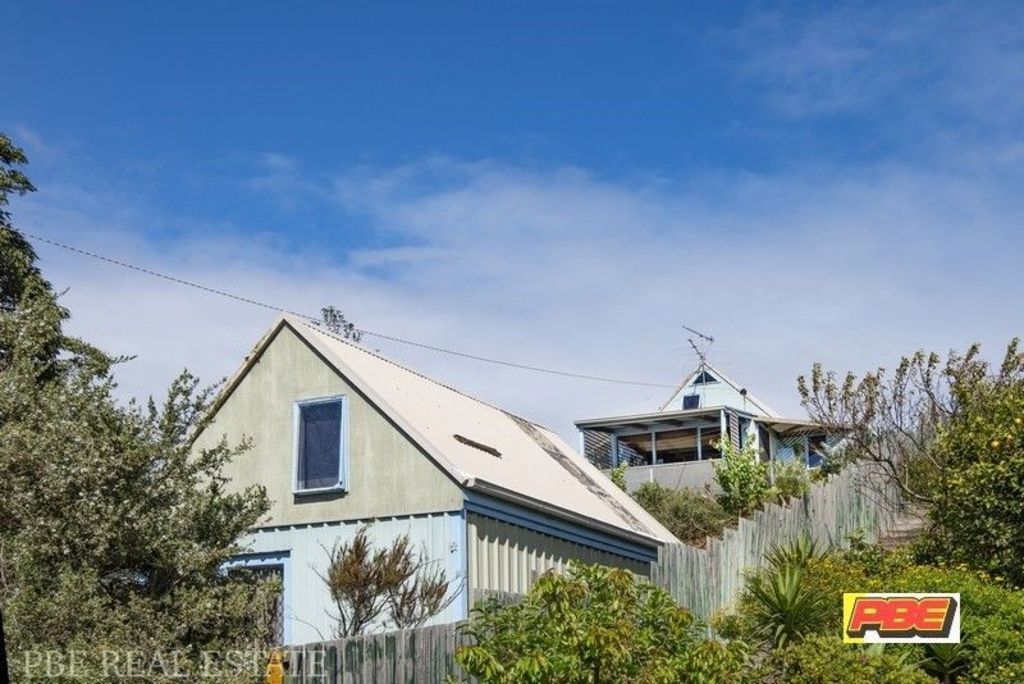 According to Domain data, the median house price in town is $355,000.
"Inverloch is only 20 minutes up the road, and here is much cheaper," Mr Holgate says. The median price in Inverloch is hovering around the $650,000 mark, according to Domain data.
Shearwater and Port Sorell, TAS 
Median house price: $415,000
A stretch of coastline where many Tasmanians head to holiday or retire, the small townships of Shearwater and Port Sorell are the types of places where locals leave their cars unlocked.
The park is bustling with friendly dog walkers at weekends, and keen fishers cast lines from the floating pontoon.
Even though prices have ticked up by about 10 per cent in the past year, the average house still fetches $415,000. For that price, one could expect a tidy, single-storey brick home a few streets from the beach.
"I sell most of my properties to the over-50s, so it is a bit of a retiree heaven," Shane Clarke, of Beechwood Real Estate, said. The property market is driven by locals, Mr Clarke says, with only about a quarter of homes sold to mainlanders. 
The area is surrounded by rural residential blocks and farmland, Corinne Price, of Roberts Real Estate Shearwater said, so the towns won't sprawl into suburbia. "From a Tasmanian point of view, we are a bit more expensive because there's only a certain number of homes that can be built here, and that keeps the prices up."