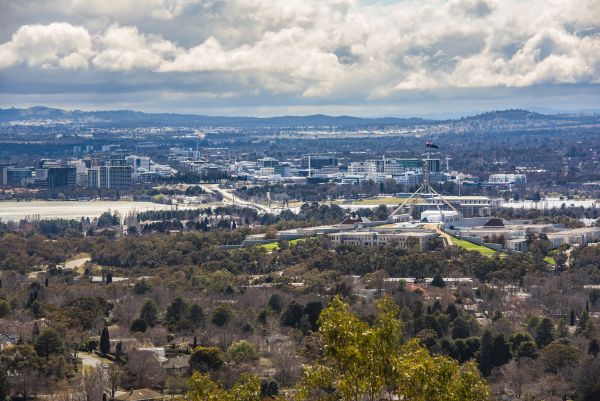 Geocon to boost deposits ahead of new ACT first-home buyer scheme
Lucy Bladen
twitter
Editorial producer
With the upcoming stamp duty abolition in the ACT and proposed changes at a Commonwealth level, the future seems to appear bright for first-home buyers in the territory.
But a local developer has said some first-home buyers could be worse off under the new ACT government scheme.
Geocon has revealed a new incentive, where the company will pay up to 5 per cent of a deposit for first-home buyers and owner-occupiers as part of an end-of-financial-year offer.
Under the offer, first-home buyers and Canberra-based owner-occupiers will need only $1000 at exchange, and Geocon will pay the balance of the 5 per cent up to $50,000.
"Geocon's limited time opportunity will come as a big relief for many first-home buyers who'd been banking on the $7000 grant," Geocon managing director Nick Georgalis said.
"We realise how difficult that deposit can be to come up with … even for a professional working full time, missing $7000 when you're saving for a deposit can hurt. It's pleasing we are in a position to bridge that gap for Canberrans looking for their first purchase."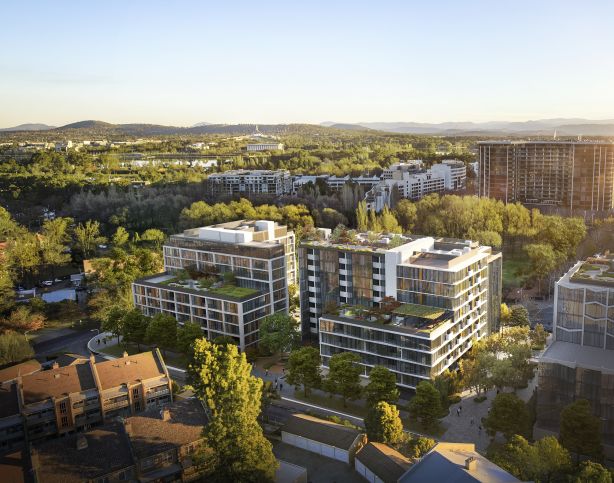 The ACT government's new Home Buyer Concession Scheme is set to come into effect from July 1. Under the new plan, stamp duty will be abolished for first-home buyers on all properties in the territory for those with an annual household income of less than $160,000.
Currently, stamp duty concessions for first-time buyers are only available on new builds in the ACT, where the buyer can also access a first home owner grant of $7000.
Prior to the current offer, Geocon was tripling the $7000 grant, offering first-home buyers an additional $14,000 towards their deposit. A spokesman for Geocon said they have discontinued the offer to make it easier for buyers to exchange.
Geocon has announced the new incentive to coincide with an event the developer is holding discussing the changes on Thursday evening.
Local mortgage broker Barry Jennings, who will be speaking at the Geocon event, said a number of first-home buyers could be worse off; particularly those looking to buy a new property under $470,000 as no stamp duty is payable under this threshold.
"Anybody looking to buy a new property under $470,000 is going to be better off under the current scheme," he said.
"People that will also miss out are first-home buyers looking to buy a new property around the $470,000 to $500,000 mark.
"The winners under the new scheme are first-home buyers looking to buy an established property or anybody looking to buy brand new for the $550,000-plus price range."
For every dollar after $470,000, stamp duty is scaled at $12.35 for each $100 until the price reaches $607,000 where no concessions are available.
Under the existing scheme, 1200 first-home buyers in Canberra access the concessions annually, but a spokeswoman for Chief Minister Andrew Barr said scrapping the $7000 grant would expand the number of first-time buyers receiving assistance by 40 per cent.
"All eligible Canberra first-home buyers will benefit from having more choice about the home they buy following the abolition of stamp duty," the spokeswoman said.
"About 800 more first-home buyers a year will also now be able to receive help from the government for the first time.
"At the moment, first-home buyers are channelled into the newly-built section of the market because only these purchases attract government support. Many of these home buyers may have preferred to buy an established home in an older suburb, in order to be close to where they work, study or access services."
Australian Bureau of Statistics figures, released on Monday, found first-home buyer lending in the ACT has dropped over five consecutive months and is at its lowest level in more than two and a half years.
"Data shows that as we have approached the July 1 abolition date for stamp duty, the rate of first-home buyer purchasers in the ACT has trended significantly lower than the national average," the spokeswoman said.
"This would appear to indicate many ACT first-home buyers are holding off making a purchase in order to take advantage of the new scheme. However, it is also important to bear in mind the impact of tighter lending conditions across Australia."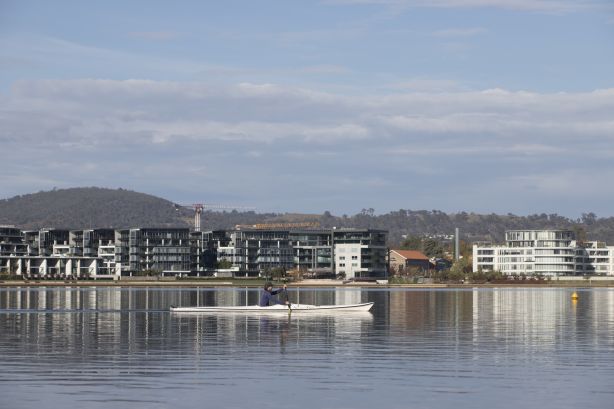 This comes as Prime Minister Scott Morrison announced on Sunday that, if reelected, a Coalition government would help service first-home buyers deposits by up to 15 per cent, provided they have saved at least 5 per cent. Labor also pledged to introduce the scheme as well.
The scheme will be capped at 10,000 loans per year.
While the details of the proposed federal scheme are yet to be fully determined, theoretically speaking, first-home buyers taking advantage of both the territory and Commonwealth scheme could save thousands of dollars on upfront costs.
The median house price in Canberra is $722,440, according to Domain. A 20 per cent deposit on a property this price is $144,488 and the stamp duty payable is $22,246.
Based on Canberra's median house price, if a buyer were able to take advantage of both the proposed Commonwealth first-home buyer plan and the ACT government stamp duty reforms, their upfront costs could be reduced by more than $130,000.
For apartments, Domain puts Canberra's median price at $426,719. Purchasing off-the-plan at this price, under the current scheme, first-home buyers would be eligible for a full stamp duty exemption and a grant of $7000. 
But for an established apartment, under the incoming ACT scheme coupled with proposed Commonwealth changes, upfront costs for first-home buyers could be almost $75,000 less.
Mr Jennings said the proposed changes from the federal government could have a "massive impact" in Canberra.
"The changes could go a long way to offsetting the loss of first-home buyer grants if [either party] follows through with the commitment," he said.
"Housing affordability these days isn't so much whether people can afford a mortgage but the cost of living to service the deposit. Particularly in Canberra where living costs are so high."