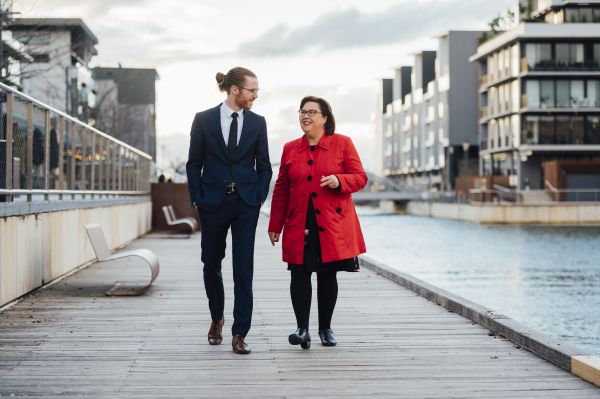 Runs in the family: Get to know Canberra's mother-and-son real estate duo
Josephine Huynh
twitter
Domain Allhomes Editor
After about a decade spent travelling the world pursuing a passion for cycling and living out of a suitcase in places like Belgium, Italy and the US, local sales associate Tom Palmer settled back in Canberra to chase a different kind of path off the beaten track – a career property. His mother, Leanne, had already established herself as an astute real estate agent in town and the two combined their strengths to become a mother-son duo. Now they have found a second family at Belle Property Kingston.
Let's go back to the beginning, tell me about what life was like in the early Palmer household.
Leanne: When we arrived in Canberra from Wagga Wagga in 2003, I was working in real estate and Tom was into cycling training and racing when he was little. Between my open homes, I would be ferrying him – bike on the back seat – between school and the velodrome. It was probably hearing my conversations with buyers and sellers on the phone that was really his first experience of real estate.
How did it come about for the two of you to work together? Tom, was becoming an agent something that you always wanted to do or was it inspired/influenced by your mother?
Tom: It really started when I was settling back into Canberra and saw the environment and culture mum was working in at Belle Property Kingston. I wanted to be part of that. I had always had real estate on my mind but was chasing sport, studies and travel first. After retiring from racing I worked as a cycling media consultant and then general manager, starting up one of the first programs for riders to progress into the Tour de France while continuing university. At the same time, mum's real estate business had grown and it made sense as the next step for both of us to combine our strengths into a family business.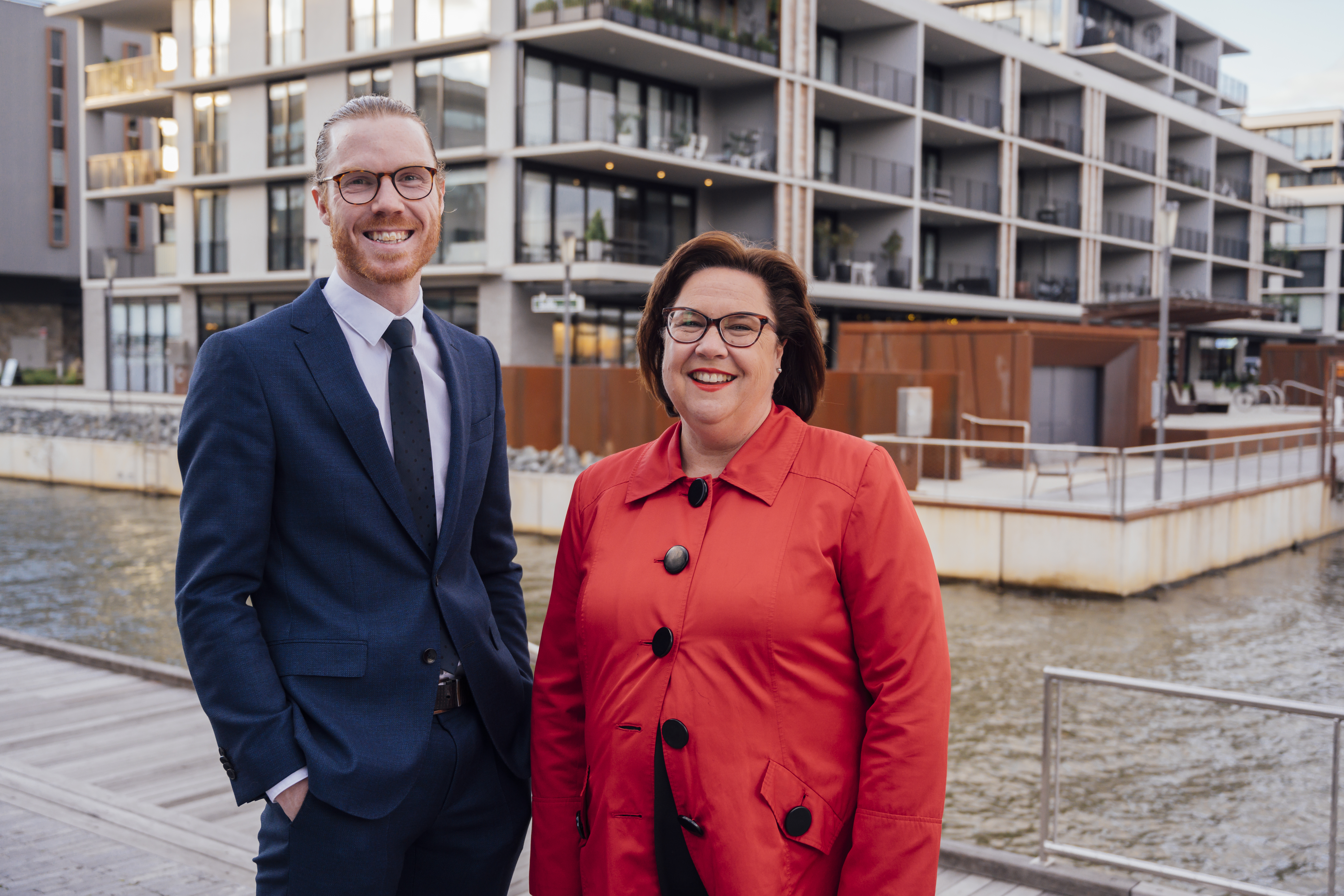 What are the advantages of being a mother-son duo in the property industry?
Leanne: I think the mother-son team works so well because we trust and understand exactly how each other works, so in a strategic setting we can coordinate really naturally. We can also cover so many more bases for our clients, not just because they get twice as many agents, but because we can play to and complement our respective strengths and combine a bigger range of skills and styles. For example, Tom has an amazing understanding of new technology and media.
Tom: Mum's years in the industry – and [on] the planet – give her a tough wisdom and sageness that is so valuable in property. On top of that, she has a superpower, which is building genuine relationships, in some ways over time but also instantly. We've been doing a mix of negotiating and collaborating together since I was a toddler at the lolly shop – we're so in tune now that we just work together naturally.
What are both your interests outside of property? 
Leanne: You'll probably find me at home either DIY-renovating and gardening or hosting friends and family around the fire pit.
Tom: I'm too lazy now to claim you'll find me on the bike every weekend – I'm more likely at home working on little projects and cooking with my girlfriend Emily and our friends (I inherited some habits from mum).
What do you both consider each other's greatest achievements outside of property?
Leanne: Tom won his first junior world championship in Mexico when he was 17, and has been winning ever since. What makes me proud though, is seeing that he is the kind of person that the people around him want to see him succeed.
Tom: I am really lucky to have an awesome family with mum, dad, my sister Sam, my girlfriend Emily and our huge, but very close-knit, extended family and friends. I am in awe at the way mum has brought people together to create such a community.
Tell me about your first sale together?
Tom: It was a $2 million-plus auction sale in Hooker Street, Yarralumla. It was my first day in real estate – before I started full time – and all I did was unpack the signs and brochures, but it was in that first hour of the industry, that I experienced the Belle team in action that I knew it was the career I needed to be in.
Most memorable sale together and why?
Leanne: 14 Beauchamp Street, Deakin. Memorable because it was a beautiful and significant mid-century home with such glamourous Hollywood style and over the course of marketing we had over 300 people through. At the opens, we were meeting the most wonderful historians, architects and designers (as well as students and enthusiasts) and having the most interesting conversations with them.