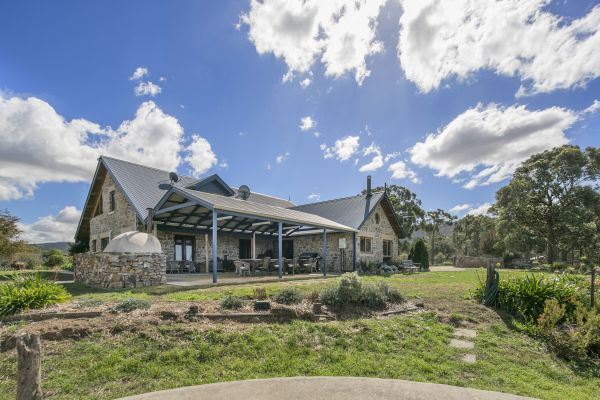 Goulburn property of Archibald winning artist, Cherry Hood on the market
Lucy Bladen
twitter
Editorial producer
If someone were to tell you about a stone homestead built by hand, you would think the home was hundreds of years old. But in Goulburn, you will find exactly that in an extraordinary homestead only 18 years young.
The current owner, Cherry Hood, was the winner of the 2002 Archibald Prize for her portrait of pianist Simon Tedeschi.
What is special about the property is her massive studio where she has no doubt spent many painstaking hours.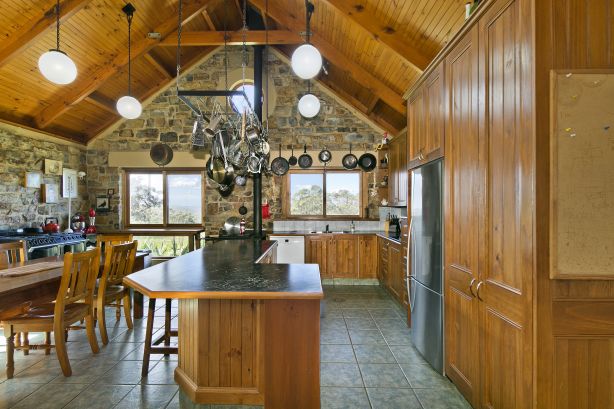 Hood and her partner moved to the property 16 years ago.
"We found this gorgeous house, we fell in love on the day we saw it and we bought it," Hood says. 
The property itself has an aura about it. At 35 hectares, the homestead sits high on a hill about 700 metres tall with views as far as the eye can see over Towrang Valley.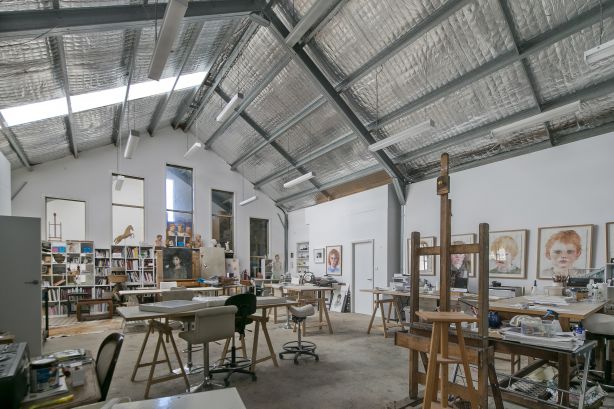 "You look out and you are looking forever – the horizon miles and miles away – over a gorgeous, beautiful, green valley," Hood says.
"It's so quiet and I didn't realise until I was here how it has affected me. The silence, the fresh air, the beautiful outlook – humans must have it in their soul, they need to be able to see out forever."
Everything about the homestead has been carefully thought out. Solid double-cavity stone acts as insulation, ensuring warmth in the winter and coolness in summer. It is also oriented to capture the sunshine in the colder months but avoid the hot sun in the warmer months.
An added bonus of the homestead is the quartz crystals studded in parts of the interior stone walls.
Hood is moving on with plans to downsize to something a little more manageable, however, there are no plans to move back to the city.
"We're just so busy – I go away a lot for painting and teaching, we're just after a smaller place with not so much to look after," she adds. 
Goulburn 
$1.8 million
8 bed, 4 bath, 4 parking
Auction: 2.30pm, May 25
Agent: Ray White Goulburn, Garry Hall 0425 301 644