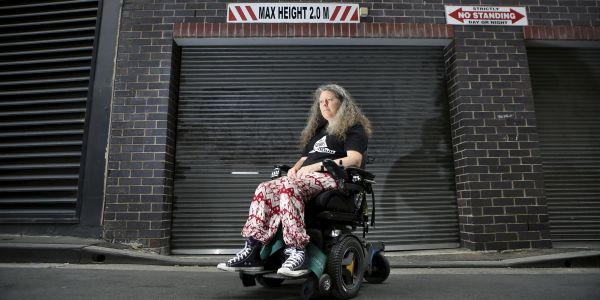 Greens push for national accessible housing standards for new homes
The Greens plan to push for an overhaul of Australia's building codes to make accessible entry, reinforced walls, step-free shower access and safer stairways mandatory in new construction projects.
The party plans to push in federal parliament for features that make homes accessible and easier to modify for those with disabilities.
Greens housing spokesman David Shoebridge said the plan to mandate features from lobby group Liveable Housing Australia's housing design guidelines was a tweak to their existing in-theory policy of improving housing accessibility.
"The Greens are the first party across the country to accept the need of accessibility standards," he said. "We think it's inevitable this will happen, but every year it's delayed, millions of dollars are wasted and millions of residents are having difficulty finding a home or living in a home."
The Australian Building Codes Board recently estimated that retrofitting existing homes for the features as $87,246, while building them into a new property cost just $4169.
"This is why we need to front-end load the system," Mr Shoebridge said. "This recent report, together with a growing awareness of the demands of an ageing population, makes addressing accessibility both timely and urgent."
It would become a part of the national construction code, and all new development applications would need to comply, Mr Shoebridge said.
Sydneysider Jane Scott lives in an apartment that is not purpose-built or retrofitted for her disabilities. For Ms Scott and her husband, the challenge was finding somewhere practical to live.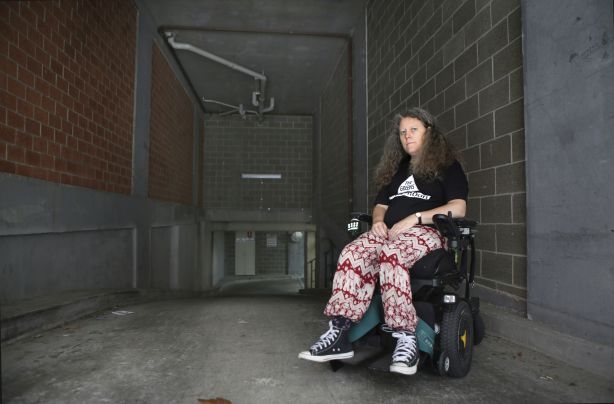 "It took my husband and I two months to find a place that was accessible enough for me to move about and affordable enough for us to pay the rent," she said.
The rent is still more than 50 per cent of their income, but the unit's central location and relatively accessible features made the financial stress worth it, Ms Scott said.
The old unit block was not without its challenges. Ms Scott said the front door was nearly impossible to navigate in her chair, so instead she takes the lift to the garage and goes out through the roller door.
"Because there's a lift I can live here," she said. If the lift breaks, which Ms Scott said it frequently did, it presents a whole new challenge.
"If the lift breaks down and I'm out of the building and in the chair, my only option is to get someone or my husband to get me up the stairs," she said. "If the chair is inside when the lift breaks down, I can't use the chair again until the lift is fixed."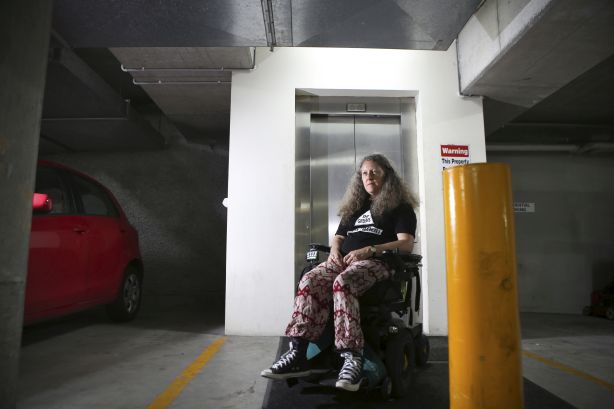 Housing Choices Australia development general manager James Henry said the mandate would be reasonable but may get some pushback from developers.
"It's about ensuring a base level of requirements of space and amenity," he said. "Sometimes the dimensions can be tricky, but in new greenfield sites there should be no issue."
Mr Henry said some major developers had already adopted the Greens' proposed standard, and his organisation's own developments mostly complied too.
If there were mandated, Ms Scott said it would mean a world of difference to Australians with mobility problems.
"If almost all houses are accessible, I'm not competing in the rental market with all the other people who need affordable housing to the same extent," she said. "It would also mean that, over time, people won't ask as many questions like: 'I have a mobility problem, can I visit your house? Is it possible?' It will just become normal."