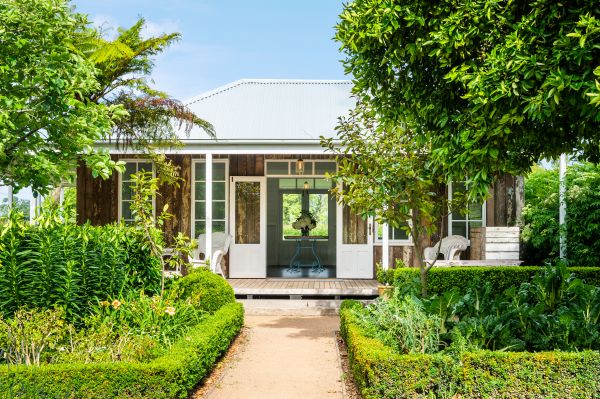 Historic 1850s farmhouse with 20 garden rooms for sale in Shoalhaven
Walking the grounds of 660 Comerong Island Road, you could easily imagine you're walking through the pages of a Jane Austen novel – it is a truly magical garden estate that surprises and delights at every corner.
Affectionately known as Merribee, the home doubles as one of the South Coast's most popular wedding and accommodation venues. There are just under three hectares of curated gardens, 20 garden rooms and a quintessential 1850s farmhouse cottage to fall in love with (and fall in love, you will).
Current owners Lucy and Richard Marshall took over the home in 2000, when the grounds were mostly bare pastureland, bar a few tall trees – much like the 40-hectare dairy farms that surrounded the home. But, being near the Shoalhaven River, it was the rich and fertile soil that allowed the Marshalls to bring these lush gardens to life.
"We had no grand vision when we bought it 20 years ago to turn it into the 20 garden rooms it has today," says Lucy Marshall.
"But it worked its magic on us, and we just kept creating new ones – the Secret Garden with its wooden doors where many people exchange their wedding vows, the 1000 old-style, fragrant, frilly roses in the rose paddock, and the lavender paddock that we now produce oil from.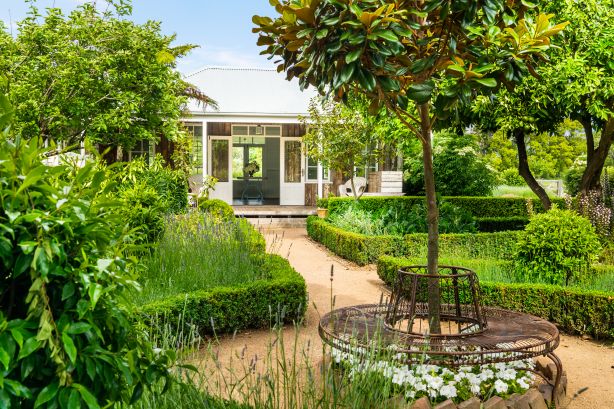 "There's also the veggie patches – both formal and informal – and the abundant edible gardens with rosemary hedges, herbs, bananas, pomegranates, peaches, apples, coffee plants, tea bushes, figs, olives, quinces, apricots, blood oranges and more."
The home is unpretentious and sympathetically renovated to maintain its former colonial charm. As soon as you walk through the front door, you can't help but feel a sense of relaxation – this home is the perfect escape from busy city life.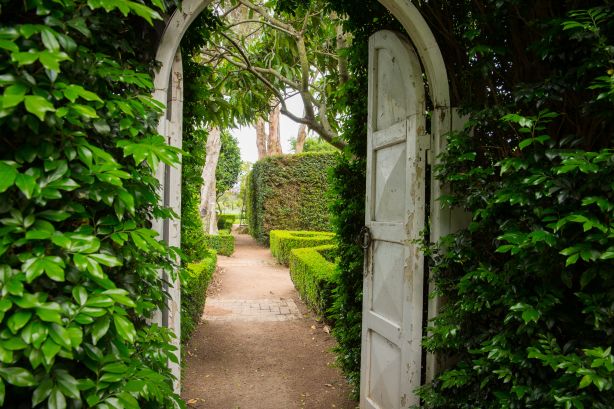 There is a wide wraparound verandah with sitting rooms offering beautiful views. In fact, the design ensures that every room in the home enjoys incredible vistas of the gardens.
At the front of the home is the living room, where the fireplace takes prime position. The characteristic country kitchen is open and spacious, and contains a larger timber table crying out for large gatherings.
Marble benchtops and a bench seat are strategically placed beneath the windows to beckon you to sit down, relax and simply be present in the moment. It's a place to enjoy a good book.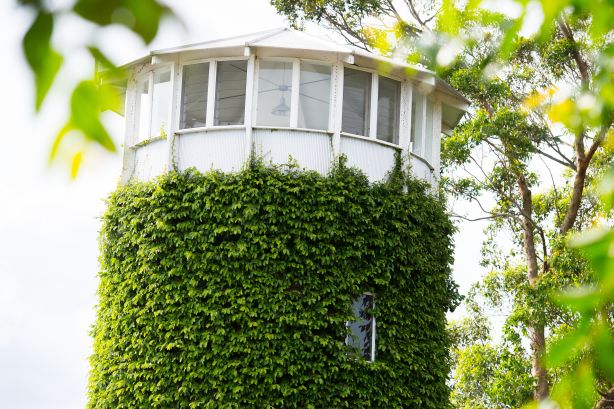 There are seven bedrooms, all of which have a cozy feel with a neutral colour palette and high ceilings. The bathroom is spacious with an original, cast-iron claw-foot bath/shower and, of course, a double-hung window.
Also on the grounds is a renovated concrete silo structure, covered in climbing fig and creatively converted into a bridal suite.
"It's an architectural wonder," says agent Carrie Bond of South Coast Prestige Properties.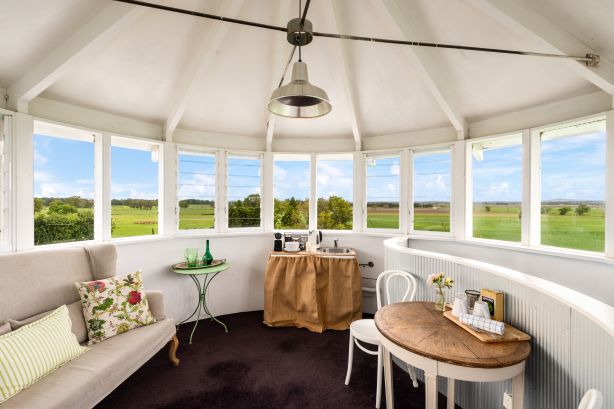 "A steel-framed staircase winds you up four floors, each floor cleverly decorated to create a romantic ambiance and the top floor offering views over the magnificent garden rooms, and the mountain views beyond," Bond says.
"It's a harmonious blend of textures, concrete, steel, glass, provincial style textiles and it all works."
Nestled behind the lavender paddock is an additional old timber cottage with a fireplace and wide verandahs. It, too, has been repurposed as a ballroom or dining hall, providing the perfect backdrop for countless weddings.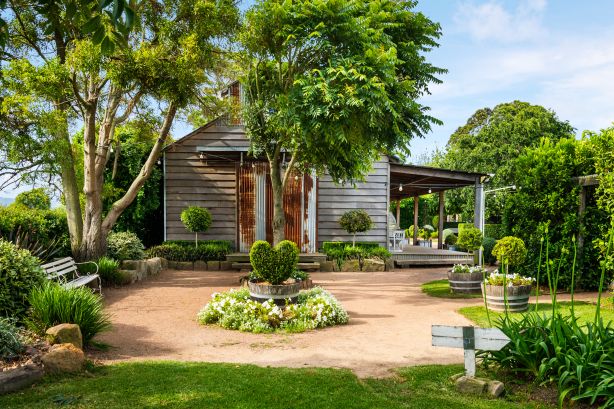 In fact, Merribee is an estate destined to make lasting memories.
"But perhaps the most vivid will be the fun of family and friends staying, enjoying the gardens, picking the veggies and having big cook-ups and wonderful meals in different seasons," says Marshall.
"In summer, eating under the vine-laden loggia; in winter, still outside eating in front of the outdoor fireplace, or having a big dinner in the ballroom."
Price guide: $4.5 million
7 bedrooms, 6 bathrooms, 5 car spaces
Private sale
Agent: South Coast Prestige Properties, Carrie Bond 0421 449 846