Historic Lansdowne Park in Goulburn up for sale with $3.8m price guide
Goulburn's oldest homestead and property, Lansdowne Park, is set to be auctioned at the end of this month.
Built in 1825, the 14-hectare property holds great historical importance to Goulburn, and in Australia's wider convict history.
One of the buildings on the property served as a convict jail, and the coach house and stables were built by convicts.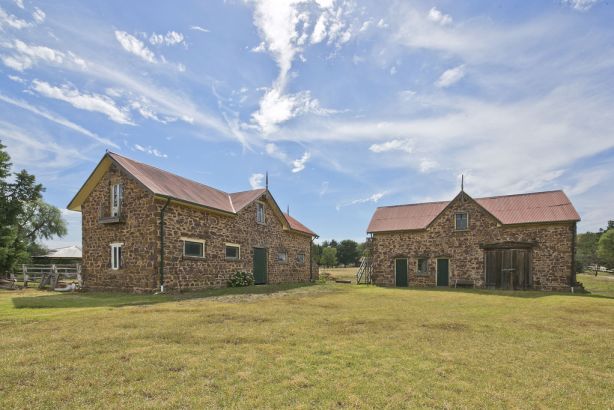 In 1999, the property was added to the NSW State Heritage Register
The register states: "The homestead is a scarce example of an early timber colonial homestead with its 'U' plan, high-pitched roof and encircling verandah. The fabric provides rare physical evidence of early building techniques used in the colony."
"It is a rare example of a pastoral, industrial and political empire, providing information of the development and concomitant development of the colony."
The property features a renovated homestead, large stone ballroom, a four-bedroom house and three cottages. To top it all off, there is an irrigated vineyard.
Tracie Simon's family has owned the property since 1952 when her grandparents purchased it.
Ms Simon and her husband Mark have taken on sole responsibility for the property over the past three years. During that time, they have restored the main homestead to its former glory, while adding some contemporary and functional touches.
"The history is incredible when you think about it," Mr Simon said.
"The homestead was built in 1825 and Goulburn was Australia's first inland city. This would have to be one of Australia's oldest properties."
"We did an extensive renovation, which took more than 12 months."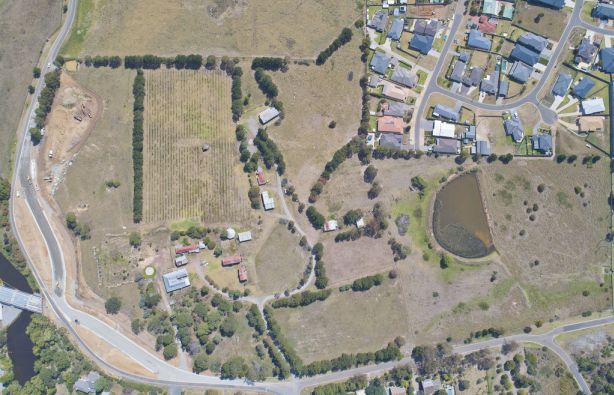 The listing comes after Goulburn's high-end property market has had a string of sales recently.
Just last week Goulburn's property record was broken with the sale of an 1861-built residence, Hurstville. It sold for $2.15 million.
When Lansdowne Park sells, it is expected to break this record again, as the property has a price guide of $3.8 million.
While the property is heritage listed and zoned as 'residential', there is potential for further development on the site.
"It would make a terrific fine dining precinct with a bit of creativity," Ray White Goulburn sales manager Garry Hall said.
"Whoever purchases the property, I think the integrity of Lansdowne Park will always be kept," added Mr Simon.
The property will be auctioned at 11am on Friday, March 29.