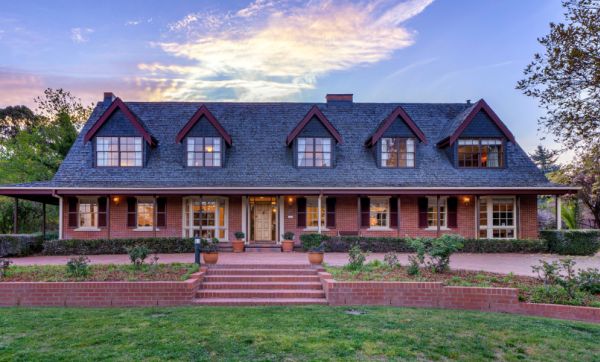 Open for inspection: Top 4 properties to see in Canberra and the surrounding region this weekend
Josephine Huynh
twitter
Domain Allhomes Editor
If you are on the home hunting circuit this weekend, November 9, these are Allhomes' top four picks for your perusal.
30 Mugga Way (also pictured above)
Price guide: $5.75 million
5 bedrooms, 4 bathrooms, 3 car spaces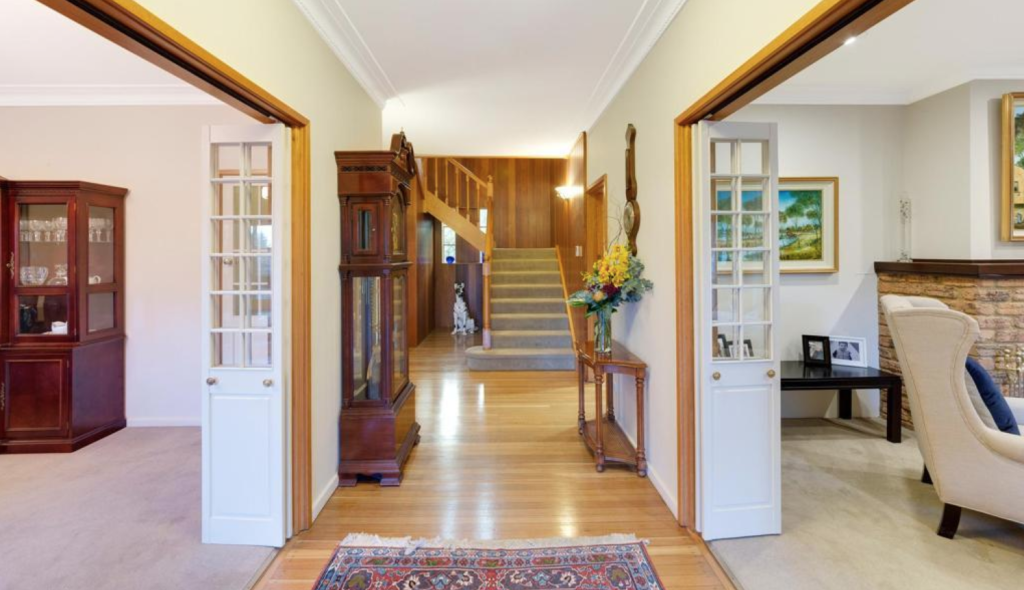 This street enjoys a "Golden Mile" status among some of Canberra's most luxurious homes. Number 30 is no exception and is strongly influenced by English Manor design and features a signature series of impressive dormer windows.
The impressive residence sits on 5110 square metres of land, surrounded by manicured gardens. A gated, dual-access driveway welcomes visitors to a suitably grand entrance and into a home that embraces a warm sense of history.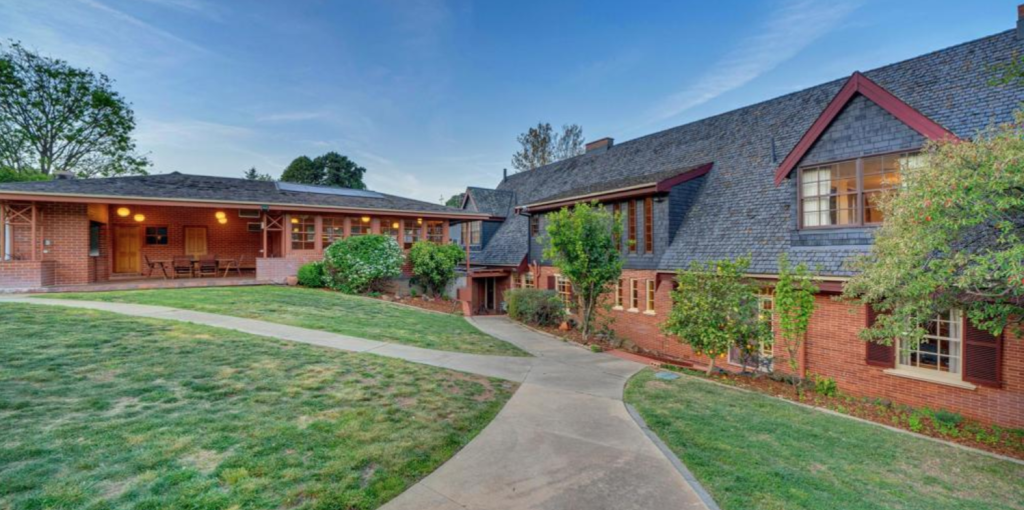 Wonderfully aged timbers and panelling are consistent throughout, including cedar windows and doors, bay windows, and in one bedroom a love seat. Other character features include fireplaces and stained-glass windows.
Guests staying for a weekend will enjoy the full-sized tennis court and swimming pool with spa. There's also a built-in barbecue area and conservatory-style pool room with access to a wine cellar.
An added bonus is a separate apartment that offers a bedroom, bathroom and kitchenette.
Auction: noon, November 24
Agent: Peter Blackshaw Manuka, Andrew Chamberlain 0412 411 422
Price guide: $2.8 million +
5 bedrooms, 3 bathrooms, 4 car spaces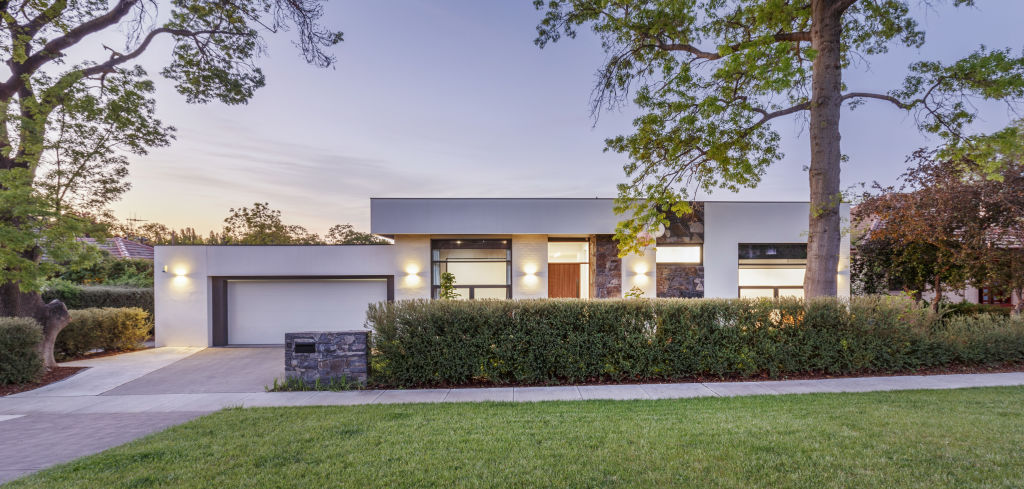 Excellent craftsmanship and attention to detail are the hallmarks evident throughout this home by Paul Tilse Architects and Classic Constructions.
It's set over one glorious level with 3.6-metre high ceilings. A highlight is the cinema room complete with comfortable seating and state-of-the-art equipment.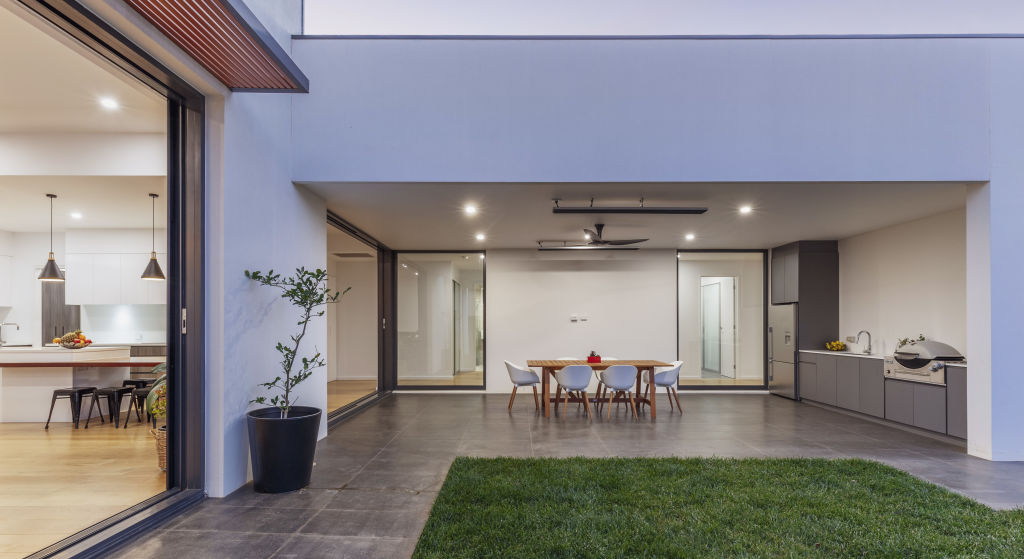 Generously proportioned throughout, there is abundant living space with a superb dining and living room, a feature gas fireplace, gourmet kitchen, separate butler's pantry, spacious rumpus room and a designated study area.
The shared spaces all flow through to the alfresco entertaining area and swimming pool, complete with outdoor shower. The overhead heaters in the alfresco area ensure outdoor dining for many months of the year.
The master bedroom is a true parents' retreat and the cherry on top is it comes with its own entertainment projector.
Auction: 10am, November 16
Agent: Luton Properties Manuka, Geraldine Collison 0419 208 224
Price guide: $1.185 million-$1.25 million
4 bedrooms, 2 bathrooms, 2 car spaces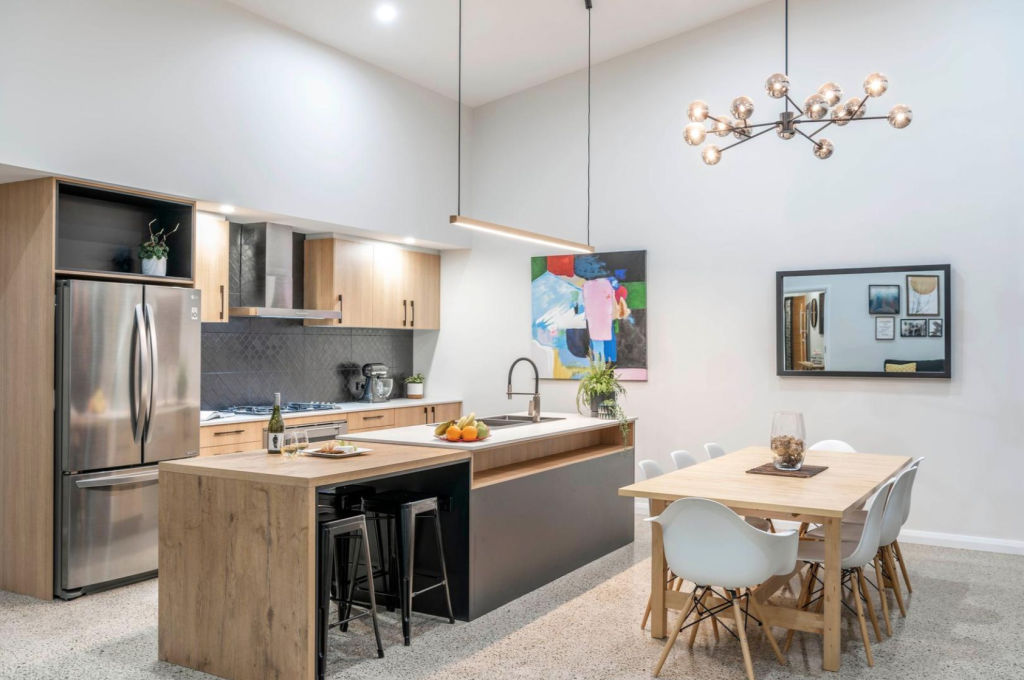 Located on 4.65 hectares, this rural-lifestyle home showcases spectacular valley views and a contemporary layout.
The home's unique angular roofline is a welcome contrast to its countryside setting and provides the perfect balance of old-world charm and modern design.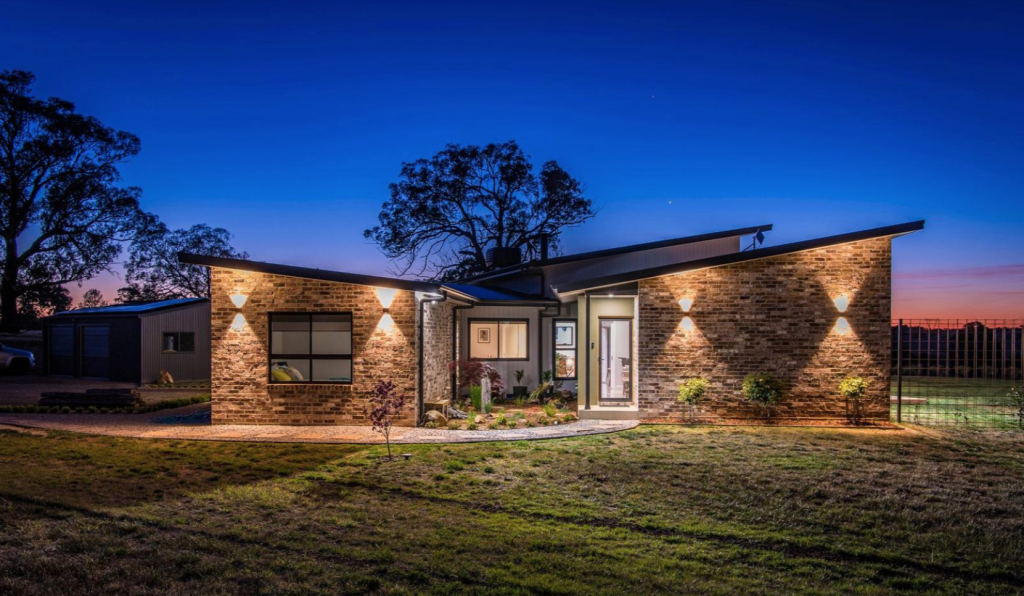 It features light-filled interiors that flow to the stunning covered outdoor zones, while an open-plan gourmet kitchen is complete with butler's pantry and high-end finishes.
Exposed brick feature walls and polished concrete flooring pairs effortlessly with the timber tones in the kitchen and the cosy fireplace in the living area.
Manton is 40 minutes to the Canberra CBD and 10 minutes to Murrumbatemand and Yass.
Private sale
Agent: Belle Property Kingston, Linda Lockwood 0411 244 874
Price guide: $520,000-$550,000
3 bedrooms, 1 bathroom, 5 car spaces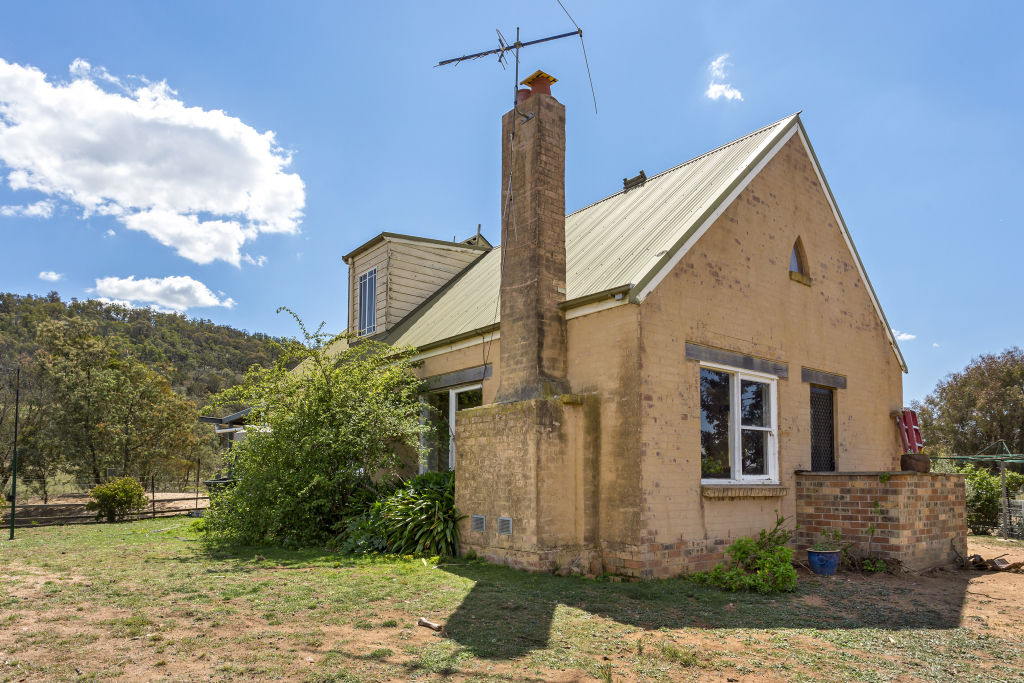 Mountain ranges frame 112 Lake George Road. Set on eight hectares, this double brick home has an almost handmade feel to it. That's probably because it was originally built by a farmer for his daughter.
It is incredibly cool in summer and warm in winter. Inside you will find design features like exposed timber beams, cathedral ceilings, a spiral staircase, loft bedrooms and two slow combustion wood fireplaces.
The current owner says many a visitor has felt like the house is "giving you a big warm hug" upon entry.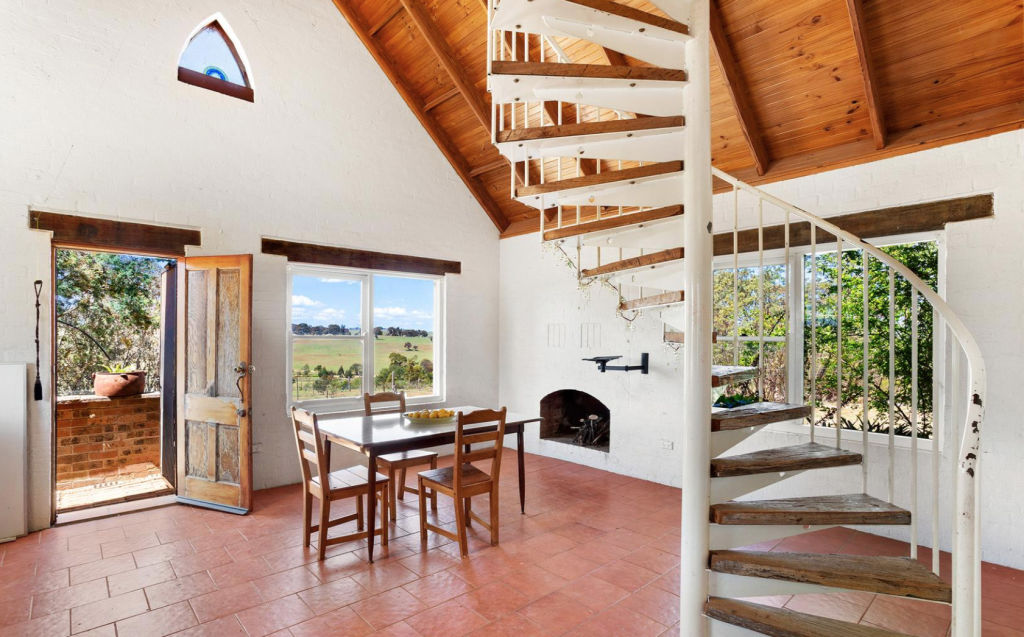 The property has an enormous storage shed and two dams. It is the ideal home for farm animals including horses, chickens and alpacas. Local native fauna like yellow-tailed black cockatoos, wombats and echidnas can often be seen in the pastures.
The garden also features an array of fruit trees and herbs that complement the surrounding native bushland.
But the most spectacular part is the home's panoramic countryside views towards the ever-mysterious Lake George.
Private sale
Agent: Independent Inner North & City, Grahame O'Brien 0418 625 437