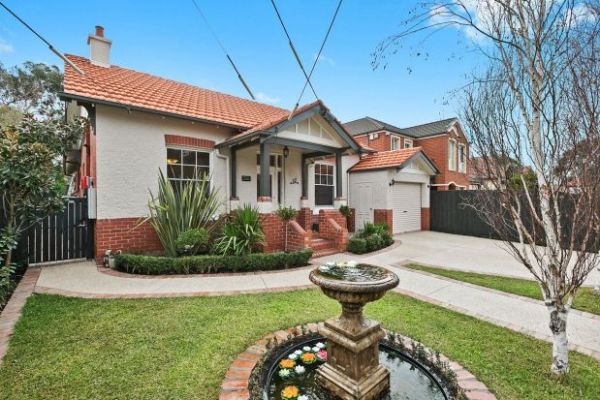 Hot and cold: Auction results and bidder participation inconsistent across Melbourne
Two period homes in Sandringham and Murrumbeena both eclipsed their reserves by more than $250,000 at auctions held on the weekend. But it was a hot-and-cold auction market elsewhere.
Sales results and bidder participation rates varied greatly between suburbs and properties.
Some higher-priced homes snared no genuine bids but sold a few hours later after a sole interested party engaged in hard-ball negotiations.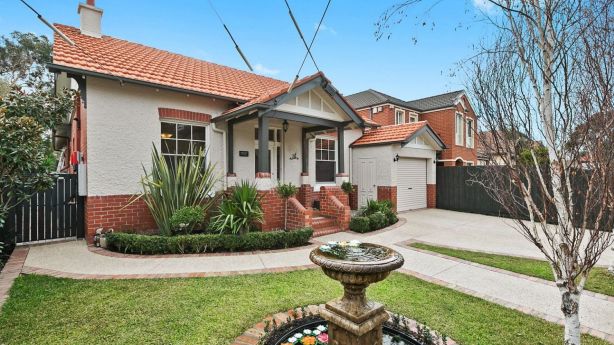 But specific buyer groups – such as downsizers, first-home buyers and second-time home owners looking to trade up to an affordable house for around $1 million – were more prepared to compete.
The market appears to be steadying. This weekend's Melbourne auction clearance rate of 60.4 per cent from 637 reported auctions was level-pegging with the 59 per cent result from 553 results reported on September 1 and 2.
Carnegie-based agent Cedric Newbond, of Woodards, said good property presentation was critical in achieving above-market results in the current climate.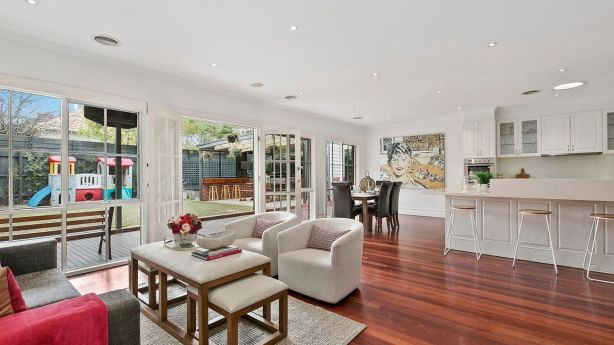 He sold a renovated, 1921-built, five-bedroom home at 14 Perth Street, Murrumbeena, for $1.86 million – $260,000 above the reserve.
The property, quoted at $1.5 million to $1.65 million, attracted an opening genuine bid of $1.45 million. The listing was declared on the market at $1.71 million with three bidders competing.
"The presentation was excellent," Mr Newbond said. "I tell people who want to market properties to move out, get the house painted, get the boards polished, get it furnished, quote it responsibly and give us unlimited access – and that's what happened with this house."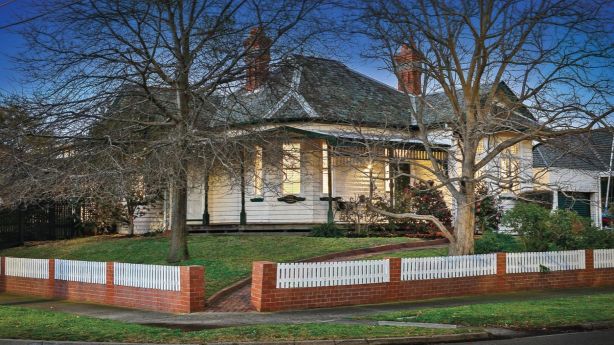 Marshall White's bayside office easily found a buyer for a stately, Edwardian-era weatherboard house at 10 Queens Square, Sandringham.
The home on a 650-square-metre corner allotment was quoted at $1.8 million to $1.9 million and had a $1.9 million reserve. Auctioneer Robin Parker kicked off the auction in front of a crowd of 150 by accepting a $1.725 million genuine offer.
The bidding rose quickly with four parties contesting the keys before the house sold for $2.152 million.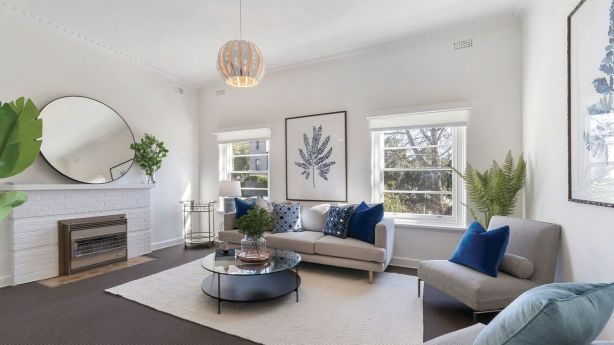 Mr Parker said the successful purchaser was an upsizing family from an inner-bayside suburb who will live in the existing home for a period before embarking on a renovation.
The underbidder was a downsizing couple with renovation plans, while two developers also threw their hats into the ring. They had plans to construct townhouses or a new single house.
"The downsizers are up and about," Mr Parker said. "This house is in a really good spot; it is three minutes' walk to the station but it is not in the GRZ zone, which is the growth zone. So you are not going to have a new block of apartments built next to you."
Across town, downsizers zeroed in on an art deco, ground-floor flat at 1/7 Coppin Grove, Hawthorn.
Before a crowd of 25, Marshall White One auctioneer Hamish Tostevin highlighted the large room sizes of art deco apartments compared to those built in the 1960s and 1970s.
The two-bedroom apartment, one of six, drew bidding from two buyers aged 50-plus, who intended to live in the apartment. Quoted at $800,000 to $880,000, the property sold under the hammer for $941,000.
This weekend's clearance rate was eight percentage points below the auction disposal rate achieved on the same weekend last year, according to Domain Group data. Even so, Melbourne clearance rates are performing at a higher level than most east-coast capital city markets.
But there's still plenty of caution among buyers. And with more lenders now introducing out-of-cycle interest rate hikes, affordable homes below $1.5 million are tending to outperform more expensive property listings.
Buyer's advocate Miriam Sandkuhler, of Property Mavens, said vendors needed to quote properties at reasonable prices to get a sale.
She represented a family wanting to upsize to a larger property at the auction of a four-bedroom house at 8 Rishon Avenue, Blackburn South.
The family won out in a two-horse race. The Woodards-listed property, on 588 square metres and in need of a renovation, was quoted at $880,000 to $950,000, but went on the market at $930,000 and sold for $944,000.
"It was good buying in what is now a balanced market," Ms Sandkuhler said.
"It is a two-speed market. You've got the under-$750,000 properties performing quite strongly for first-home buyers, and then over the $1.5 million mark it is cooling.
"The Blackburn South property was in an in-between bracket in which sales are determined on a case-by-case and suburb-by-suburb basis.
"There is less urgency to buy. Second-time buyers are waiting for the right property to come along because the frenzy is not the market any more. There are a lot of properties passing in because people are fearful of overpaying."
Advocate Adam Woledge, of Woledge Hatt, said the top-end segment saw many properties passed in on the weekend.
These included a contemporary home at 7 Devorgilla Avenue, Toorak. The auction of this Kay & Burton-listed property opened and then passed in on $4.7 million vendor bid, but the home did sell later on Saturday for an undisclosed amount.
"More often than not at auctions there is only one bidder," Mr Woledge said. "A lot of buyers at the moment are chancing that there will be no other bidder, and then they will negotiate a sale afterwards at a better price."
Top-priced sales reported at the weekend included a house at 18 Selborne Road, Toorak, which sold for $6.01 million through Marshall White after five bidders competed.
Meanwhile, a period property at 39 Hannan Street, Williamstown fetched $3.5 million through Greg Hocking Elly Partners, after last changing hands for $2.6 million just three years ago.
In the east, an English-style, inter-war villa at 16 Wimba Avenue, Kew, made $3.425 million through Jellis Craig.