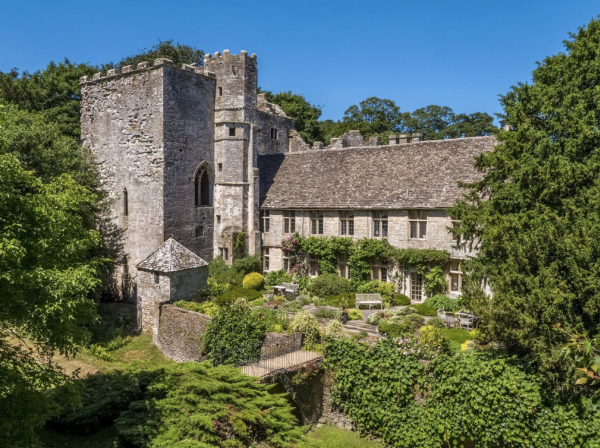 In Gloucestershire, 794-year-old Beverston Castle could be yours for a cool $18.5m
An historic castle nearly 800 years old has just been listed for sale by Savills in the UK.  All you need is a few million dollars, and you too can make your Game Of Thrones fantasies a reality.
Set on over 280 hectares, 794-year-old Beverston Castle is in Gloucestershire in England's south west. More specifically, it sits near the idyllic country town of Tetbury.   
Unfortunately, this grade one heritage-listed castle isn't actually inhabitable; all that remains of the original structure is the chapel, dilapidated gatehouse, and a courtyard.
However, there is an expansive 17th-century cottage adjoining the castle. This three-storey, seven-bedroom abode features a master suite, large stone Jacobean fireplace, and a 17th-century three-tier oak newel framed staircase.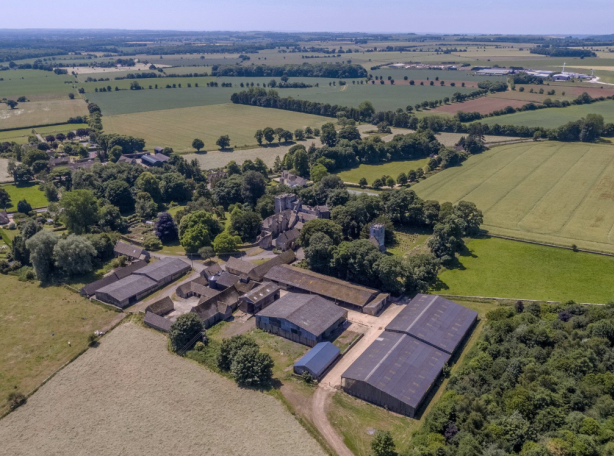 If that wasn't enough pomp and pageantry for you, the house also plays host to a spiral staircase, handcrafted wooden bookshelves, and a tower. An 18th-century bridge connects the house's southern terrace with a garden containing abundant flowers, vegetables and herbs.
The estate features four extra cottages, each with its own bedrooms and bathrooms. There's also an annex, bungalow, estate office, and extra flat, which makes for a grand total of 17 bedrooms spread across nine separate dwellings.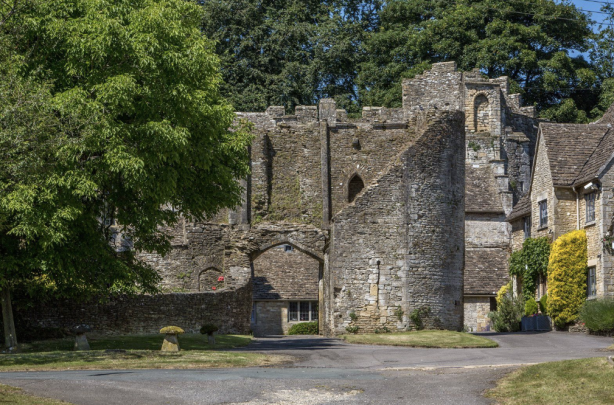 All those buildings are plonked next to roughly 248 hectares of wood and farmland, serviceable by the stables and farm buildings included in the listing.
"It is rare to find a house of historical significance with lovely gardens and a substantial amount of excellent farmland in this prestigious part of the Cotswolds," said agent Crispin Holborow in the property's listing.
Built by Maurice de Gaunt in 1225, this striking property has a long and storied history including many renovations along the way. Its original construction included a full gatehouse and moat that has since dried up.
After a surprise attack led to the castle's garrison surrendering in 1664, a large fire spread on the property. A subsequent fire in 1691 also damaged the castle, and the property remains mostly unchanged since.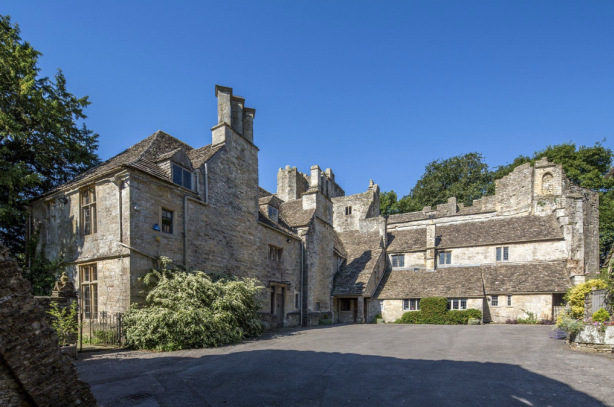 The estate was previously owned by the late Jane Rook and her husband, the late Major Laurence Rook. In 1953 Major Rook won the first European Eventing Championship at Badminton, home of the Badminton Horse Trials.
The whole package will set you back a tidy $18.5 million. However, if you're still waiting for the settlement on the sale of your previous castle, the property is also being offered as three separate lots.
One contains all the residential elements of the property, while the other two contain more than 40 hectares each of farm-ready and wooded land.